The Hodgetwins are Keith and Kevin Hodge who are twin brothers. They are an American stand-up comedy and conservative political commentary duo who went from being one-time employees in the finance sector to becoming widely recognized personalities in the entertainment world.
In addition to the height of success they have encountered so far, the Hodgetwins are relishing marital life. Both Keith and Kevin are married to women of Mexican descent. While the identity of Kevin's wife is unknown, Keith's wife is named Elizabeth. Below is more about them.
Who Are The Hodgetwins and Where Are They From?
The Hodgetwins are the youngest of the four children born to their parents on 17th September 1975 in Martinsville, Virginia, the United States.
Kevin and Keith Hodge grew up along with their older siblings, a brother whose identity is unknown and a sister called, Rosalyn Hodge. Although the identities of their parents are not known, the twins lost their mother in the year 2013.
Regarding their ethnicity and nationality, internet personalities are African-American and American respectively. They are graduates of American InterContinental University where they obtained Bachelor of Arts degrees in Accounting/Finance.
The Hodgetwins Career and Rise To Fame
Keith and Kevin Hodge began their meteoric rise to fame in the year 2008 when they created their first YouTube channel, The Hodgetwins. With the upload of their first video which involved an argument inside a restroom, the channel gradually became popular for its comedic content which kept people glued and expectant, and now has over 1.2 million subscribers.
They later began to diversify into other topics like fitness, and relationships, among others, and eventually began uploading fitness videos on another YouTube channel, TwinMuscle which gained huge popularity as it has received over 1.8 million subscribers.
Before their rise to prominence, the Hodgetwins had gathered working experience in an insurance company. While they were still employees at the firm, they reportedly began uploading videos on their YouTube channel. It then became full-time employment when they started amassing reasonable views which led to them quitting their jobs.
Following their successful endeavors over the years, Keith and Kevin have gone on to establish themselves as well-known stand-up comedians.
The Hodgetwins now organize tours across the world as they revealed that the main influences in their comedic career are Bill Burr and Richard Pryor who serve as inspiration for their comedic sets. T
he pair who are now dubbed the rising stars of the entertainment industry has gone on to make appearances on some TV shows and advertisements.
Are The Hodgetwins Married?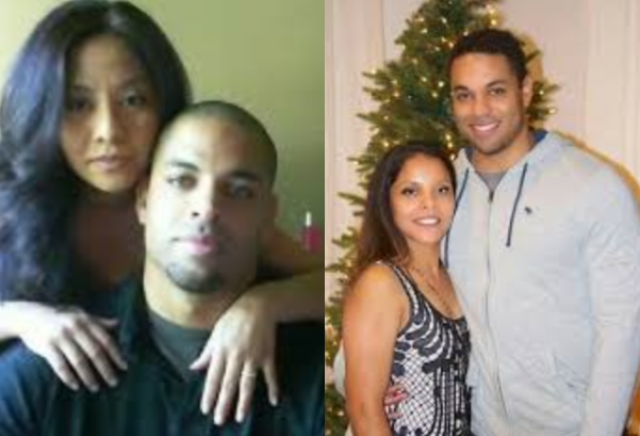 Not only are these two internet sensations known for their uncanny sense of humor, but they have equally gained a reputation for establishing a long-married relationship with their spouses. Keith Hodge exchanged marital vows with his soulmate, Elizabeth in May 2000.
The couple who are said to be best of friends prior to becoming man and wife have been married for more than 19 years now and are still very much in love with each other. They also grace events and functions together as Keith's wife posted on her Twitter handle about them going for a Cowboy game in January 2015.
On the other hand, Kevin Hodge has also been in a long-term married relationship just like his brother. But, Kevin has been tightlipped over his personal details and has kept secret the year he joined in matrimony with his wife.
However, it has been reported that the talented comedian has been married for over fifteen years. Having been relationship advisers for years, the twins are obviously enjoying a blissful union with their spouses.
Who Are Their Wives and Kids?
Following the popularity of their husbands, many people are very keen to know whom these charming bodybuilders are married to. Unfortunately, there is little or no information about their wives on the media.
However, in December 2017, Kevin disclosed to his fans on social media that his wife who hails from Mexico has become a citizen of America. The pair have since expanded their family with the arrival of three adorable kids.
Though the names of their kids have not been made public, the lovely couple often shares their family photos on social media.
Keith Hodge, on the other hand, is also reported to have tied the knot with a Mexican who became a citizen of America in September 2017 according to his post on social media. He is reportedly a father to four kids whose names are yet to be revealed (His wife's first name is Elizabeth).
The Hodgetwins have cited how proud they have been of their wives who play the role of dad and mom while they are touring on the road. Regarding what their spouses do for a living, that as well is still under wraps as the twins have successfully kept their married life on a low profile.