TikTok is currently owned by ByteDance, a Chinese internet tech company founded by two Chinese engineers, Zhang Yiming and Liang Rubo, in 2012.
It first began operations in September 2016 and its parent company ByteDance is the most valuable start-up in the world, having surpassed Uber in 2018, and is now valued at nearly $400 billion.
TikTok has experienced quite an exciting growth rate from the time it was launched to date. Its position as the fastest-growing social media app is even more intriguing, considering its short period of existence. The app's popularity grew even more than Mark Zuckerberg's Facebook in 2020 when nearly the whole world was on lockdown due to the coronavirus pandemic. From 2016 to 2019, it had about 1 billion downloads. This figure doubled between 2019 and 2020 when it reached over 2 billion downloads. In addition to its high rate of download, it has a total of about 600 million daily users.
Zhang Yiming and Liang Rubo Founded TikTok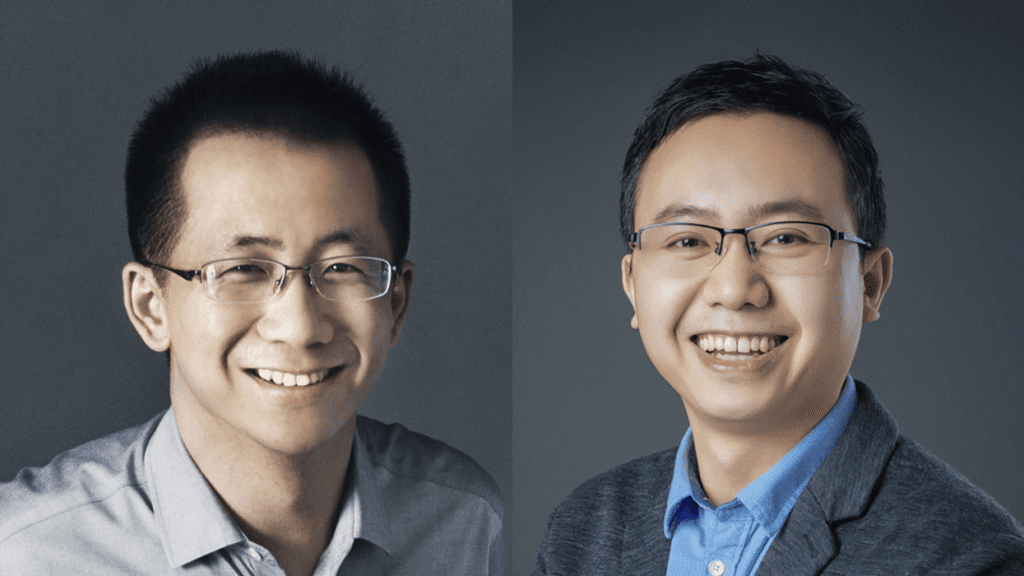 The popular mobile app was founded by Chinese entrepreneur Zhang Yiming, and his college friend, Liang Rubo. Although Liang is often ignored, both men are co-founders of the parent company that created the trending TikTok app. They first met during their freshman year at Nankai University, in Tianjin, China. They were roommates that shared similar interests and they started to build a relationship they probably never knew will bring them this far. They both studied engineering and shared the same desktop. They equally played ping pong and badminton.
While in school, Zhang studied microelectronics and majored in software engineering. Upon his graduation in 2005, he joined Kuxun company and was one of their first employees. He started as an engineer, and by the second year, he was in charge of about forty to fifty people who coordinated the back-end technology and other product-related tasks. In one of his speeches, he said that he earned such a promotion because of his good work ethic. The entrepreneur is married to his college sweetheart, and although they have no child yet, things are apparently going well for them. Zhang seems to be living up to his name which according to South China Morning Post is a Chinese proverb that means "Surprising everyone with a first attempt"
On the other hand, there is almost no information about his friend Liang on the internet. However, some reporters claim that he worked for an electronic company in China after graduation. Even though he is an important member of ByteDance, he has a very low-key personality and was almost unheard of until the recent handover done by his colleague, which drew more attention to him. Almost every information available about him is centered on the handover.
Key Takeaways
TikTok was first launched in 2016 but became known as it is today in 2018.
The lip-syncing feature on TikTok was added after it merged with Musical.ly, another social media app.
TikTok has over 600 million daily active users
It was first launched as Douyin, and it is still known by that name in China.
TikTok is worth over $250 billion while founder Zhang Yiming is worth about $35.6 billion.
Former CEO of TikTok's parent company, Zhang Yiming, has resigned and asked his friend and business partner, Lian Rubo, to take over.
ByteDance Still Owns TikTok 
In the recent past, there have been talks about the sale of TikTok to American-based companies. Although a deal was proposed to sell 20% of TikTok's stakes to the companies, with a new name, TikTok global, this transaction was not completed as the ban which Trump threatened on the Chinese company was placed on hold by the court, and has been withdrawn by president Joe Biden. This leaves ByteDance as the sole owner of the app.
Zhang Yiming Holds a Majority Share in TikTok With a 25% Stake in ByteDance
With a company valued at $250 billion, the former roommates have been able to grow into billionaires. According to Bloomberg, Zhang has an estimated net worth of $35.6 billion, and a large part of his wealth comes from his 25% stake in ByteDance. He owns the highest stake in the company.
The net worth and percentage stake of Liang in ByteDance has not been revealed yet due to the limited information available about him. Hopefully, his recent appearance and popularity will help reporters gather more information soon.
However, a United States trading firm, Susquehanna International Group, is reported to own 15% of the company. This makes it the highest outside investor of the company. It got into business with the company through a $5 million investment it made the year the company was founded. It also invested in Musical.ly which later merged with TikTok. There is limited information about other stakeholders in ByteDance.
Summarily, the known owners and investors in ByteDance are;
| | | | |
| --- | --- | --- | --- |
| S/N | Name | Position | Stake Percent |
| 1 | Zhang Yiming | Owner | 25% stake |
| 2 | Lian Rubo | Owner | Unknown |
| 3 | Susquehanna | Investor | 15% stake |
How was ByteDance Founded?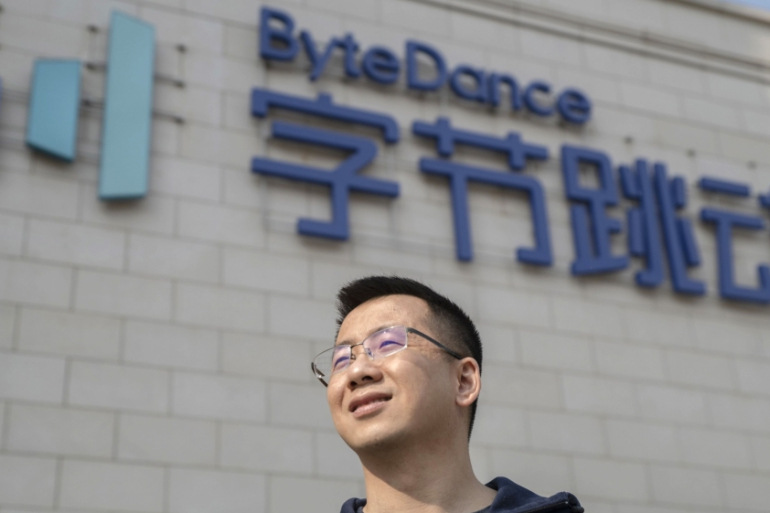 The Beijing-based firm was founded in 2012 by two roommates who turned business partners; Zhang Yiming and Lian Rubo. After going separate ways and working for a few years, the two friends reunited in 2009 when Zhang got contracted by an investor to create an information platform for a real estate business. He reached out to Liang and discussed the idea with him. The latter accepted the offer and they started to work on the project. By 2011, the app which was named Jiujiufang, became the most downloaded app in China under the real estate category. This was the beginning of their journey to success.
For want of more success, Zhang proposed that they grow what they had started. They went back to being roommates and rented an apartment in Zhongguancun, also called China's Silicon Valley. The district is located in the northwest of Beijing. Here, they worked on Jiujiufang by day time and started to create their second app at night. This app was developed with an algorithm-backed news aggregator. It later became the first flagship app. It was called Jinri Toutiao
In August 2012, the app was launched and ByteDance officially became a firm. Zhang was the Chief Executive Officer while Lian was the Chief Technology Officer. The business continued to grow, and within the space of nine years, it attained a market cap of $400 billion.
By 2016, the duo launched another app, this time, a social media platform. It was only popular in China at the time and was called Douyin (it is still known by this name in China to date). In 2017, the app was launched as TikTok in other markets outside China. However, it became popular with the features it has today in 2018 after the developers merged it with Musical.ly. The company bought Musical.ly in November 2017 at a reported price of $1 billion. The app was launched in 2014, and it was a social media app used to create and share short lip-sync videos.
What Have TikTok Owners Zhang and Lian Been Up To Recently?
After serving as the CEO of ByteDance for close to a decade, Zhang has caused great excitement across the media over his decision to step down and hand over the position to his friend. He released an internal letter on the 20th of May, 2021 where he stated his reasons for resigning. According to him, he does not have some skills required of a good manager. Hence, he has decided to follow his passion for analyzing organizational and market principles which reduces the work of management. On the day he released his letter, Lian also released an email in which he appreciated the offer and accepted to carry on with the task.