Kate Yup is a YouTube food content creator who suddenly vanished into thin air after making a post on her YouTube channel in October 2019. There have been several unfounded rumors claiming that her dead body had been discovered. However, the lack of concrete evidence to back up those rumors has meant that speculations about her disappearance have become louder and more sinister than ever.
In this piece, we cover everything about who Kate Yup is, what led to her abrupt disappearance, and whether her dead body has truly been discovered.
Kate Yup's True Identity is Unknown
Up until she disappeared, Kate Yup managed to keep several aspects of her true identity hidden from the public. When she started posting videos on Youtube in 2018, there were several speculations about her national identity. The prevailing theory was that she was a French citizen because of the description in her first video, which was written in French.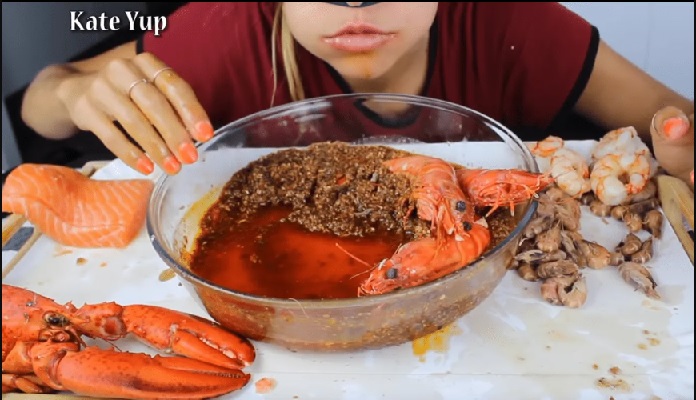 That presumption was further buttressed by some of the English captions on her videos which convinced a lot of people that English was her second language because the words lacked the fluency and accuracy associated with native speakers of the language. To add to the layer of mystery surrounding Kate Yup, she had a habit of keeping most of her face hidden behind a patch that covered her eyes and nose area.
That choice didn't break or set any precedence, as some content creators on the platform prefer to remain anonymous to protect their identities from the public. After a while, though, several rumors started floating around, claiming that the YouTuber had a nasal deformity that she was conscious of and didn't feel like sharing with the world.
Kate Yup is a YouTube Content Creator
We have established the fact that Kate Yup is a content creator on the social media platform known as YouTube. However, we would like to add the fact that she specialized in posting food-related content. She posted Mukbang videos, which are videos that showed her eating large amounts of seafood. 
An in-depth look at the channel shows that Kate joined YouTube on March 11, 2018. She posted her first video on April 24, 2018, and continued to Mukbang videos before her disappearance in November 2019. Prior to her disappearance, Kate posted around 30 videos, all with the same Mukbang theme.
She rarely speaks during her videos, but that did not stop her from accumulating lots of views on her videos, with some of them gaining up to a million views, thereby putting her at the top or close to the top when it came to food content creators on the platform.
Kate Yup's Last Video Came in 2019
Kate Yup's most recent video came in October 2019 before she disappeared without a trace. Her channel was eventually shut down on November 10, 2019. Her disappearance sparked a lot of controversial conspiracy theories. Some of her viewers theorized that she had been a captive content creator who had been kidnapped, starved, and forced to eat large amounts of food.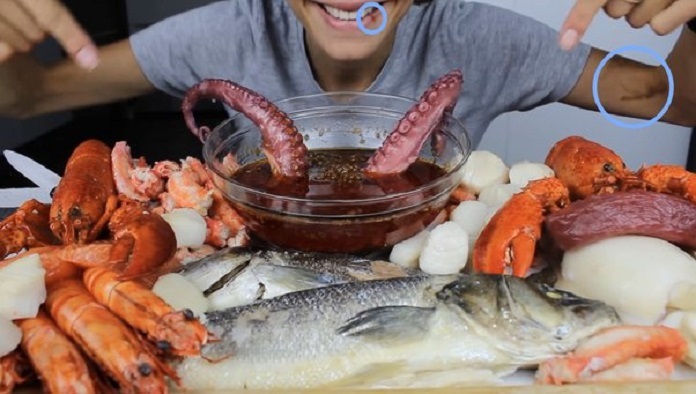 Before that, one of her videos had gained a lot of attention because she had filmed it with a bruise on her left hand and a cut on her lip. Those injuries further crystallized the conspiracy theory that she had been held captive and forced to post those videos by her captors.
Kate, however, claimed that the bruise on her left hand had been a result of sunburn and that the cut on her lip was the effect of herpes labialis. While she vehemently denied the speculations that she had been kidnapped, viewers allegedly heard a voice in one of her videos urging her to either hurry up, eat fast, or threaten to kill her.
In stark contrast to her claims of not being coerced, viewers began detecting patterns in some of her videos. One particular video was uploaded with morse code symbolizing the universal cry for help, S-O-S. In another video, she was seen tapping her plate with her spoon, and when the sounds were decoded, they symbolized another morse code requesting help.
Another incident that convinced viewers that Kate was definitely not making those videos of her own accord occurred while filming the now-deleted video, which saw her lose a couple of teeth while eating but choosing to carry on eating as if nothing had happened. This gave viewers the idea that it was not the first time such a thing had happened.
When Kate allegedly replied to the speculations that she had been using morse code to communicate, she did so using the third person pronoun She throughout the comments. This anomaly could be explained as her having a bad command of the English language, but netizens suspect that there is more to it than meets the eye. Her subsequent disappearance seems to have confirmed the rumors, yet there are no rock-hard pieces of evidence to suggest that she had been kidnapped.
Kate Yup Allegedly Has an Eating Disorder
Despite the large amounts of food she consumes, Kate Yup's skinny frame has convinced many that she has an eating disorder known as Bulimia. This theory is backed up by the toothbrush strapped to her right wrist, as bulimic patients are notable for carrying toothbrushes that they use to induce vomiting and to brush their teeth afterward.
Another conspiracy theory alleged that Kate was missing 16-year-old American girl Karlie Guise. That theory was perpetuated because of the similarity in facial features between the two girls. The timeline between Karlie's disappearance and Kate's YouTube posts discounted the theories.
Is Kate Yup Dead?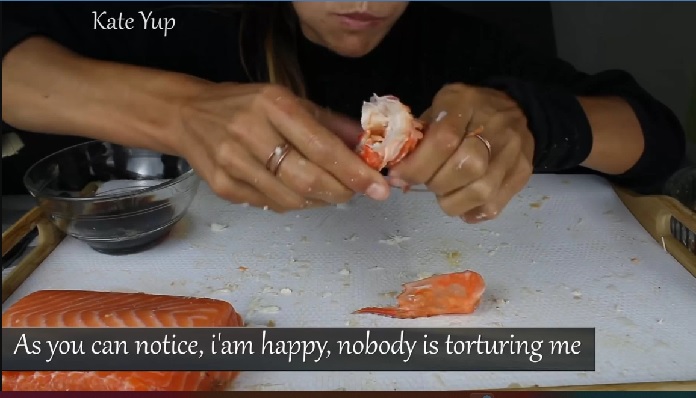 On May 14, 2020, news of Kate Yup's death was published across a number of social media platforms, including Facebook and Twitter. Further investigation, however, revealed that the news came from an unverified source, hence it was considered a death hoax.
Kate's continued disappearance more than a couple of years later has led to several people becoming more concerned about her welfare and urging her to make a public appearance to, at the very least, put the rumors about her death to rest.
It is important to note, though, that Kate may have simply left the platform due to the amount of unwanted attention she garnered over the kind of content she put out on the platform, many of which were considered bizarre.
Kate Yup Police Report
It's somewhat surprising that the police have yet to launch an official investigation into the abrupt disappearance of a YouTube content creator who has been capturing the attention of netizens for the last couple of years.
As of the time of writing, there has been no official police report regarding the disappearance and possible death of Kate Yup. Surely the discrepancies in the contents of her video posts should have warranted an investigation at least. For now, nothing has been heard from the police in that regard.