Nowadays, many beauty bloggers, comic queens, and DIY tutors are topping the list of the most successful female YouTubers across the world. These comely damsels have amassed a cult following on their channels through a sampling of their diverse talents. While they have concurrently achieved fame and fortune, their number of subscribers is bound to touch the skies in the nearest future. Check out 10 of the most intriguing female YouTubers in the world at the moment.
10. Justine Ezarik
Popularly known as iJustine, Justine Ezarik is admired for her lifecasting productions on YouTube which has made her one of the most popular personalities on the internet. She started sharing her life experiences on the internet in May 2007 through her channel. Since then, she has garnered over 6 million subscribers with more than a billion views.
Additionally, she is an actress who has made appearances on projects like The Wedding Ringer, Lazer Team, Law & Order: Special Victims Unit, The Vampire Diaries, Drone Racing League, Video Game High School, The Annoying Orange, to mention a few. Justine is a recipient of Webby Awards for Web Personality/Host and Streamy Awards for Best Lifestyle Series.
9. Bethany Mota
With much help from her mom, Bethany Mota launched her YouTube channel when she was thirteen years old. On the platform, she shares her in-depth knowledge of topics related to fashion, beauty, travel, and cooking recipes. The beauty gained a celebrity status following the upload of her hit video that displayed a beautiful collection of fashion items that can be bought online. As of now, her account stands tall with a count of more than ten million subscribers.
Asides her work on YouTube, the internet star has perfume, accessories, and clothing lines which she established in December 2013, through her partnership with Forever 21 and J. C Penney. She is also a brand ambassador for the UNICEF Kid Power campaign. Bethany featured on Dancing with the Stars in the year 2014 and thus, became the first Youtube personality to achieve such feat. She has received a handful of awards including the 2014 Teen Choice Award for Most Popular Female Web Star and Streamy Awards. Without a doubt, she is one of the most intriguing female YouTubers around.
8. Zoe Sugg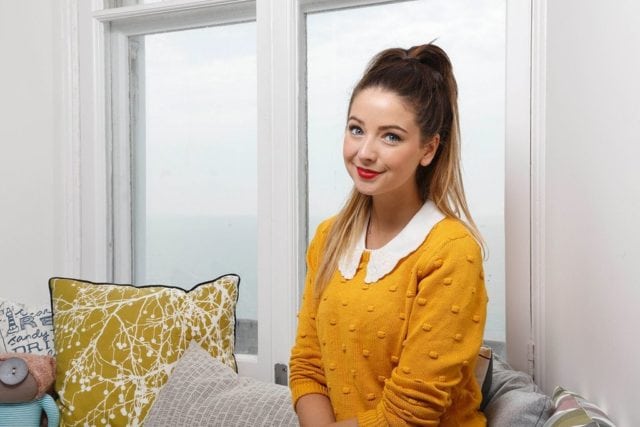 This English YouTuber created her YouTube channel at the age of 19. Although she was working for an interior design company at the time, she persisted in running the channel where she currently posts beauty videos, as well as videos about fashion trends and other things related to lifestyle. Her first publication entitled "Girl Online" made history in 2014 when it was released, as it garnered the highest first-week sales recorded by a newbie author.
She is a brand ambassador for Mind, a mental health charity, and the National Citizen Service. In 2011 and 2012, the charming internet personality received the Cosmopolitan Blog Award for Best Established Beauty Blog and Best Beauty Vlogger, respectively. Other awards she has received include Nickelodeon Kids' Choice Award, Radio 1 Teen Award, and Teen Choice Award.
7. Grace Helbig
Grace Helbig is one of the hottest female YouTubers whose web videos and comedic content have earned several accolades. The New Jersey-born started vlogging about her daily house sitting experiences on her YouTube channel in November 2007. Afterward, she served as the creator of the DailyGrace web series that aired on My Damn Channel.
Later in 2016, she started a new series called Writing With Grace on her channel in conjunction with AT&T. As a result, she has gathered a massive following of over 2.7 million subscribers and total views of over 300 million. Grace was named among the 10 Viral Content Creators in Adweek's Creative 100 list; that was in July 2015. More so, she has won the IAWTV Awards, Streamy Awards, Webby Awards, and Shorty Awards.
6. Dulce Tejeda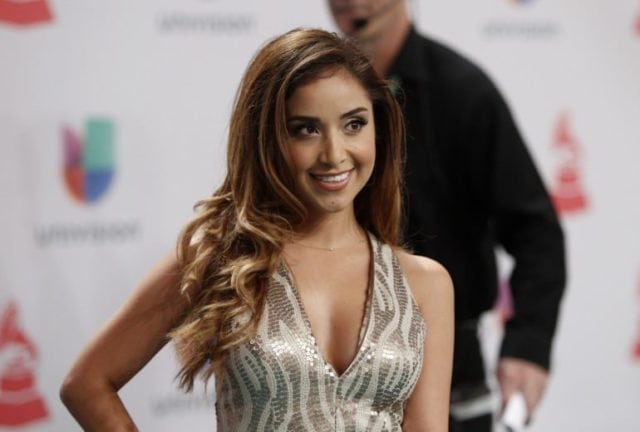 This Mexican internet star dabbled into various careers before making a name for herself on YouTube. After going for a one-year military service in Iraq, Dulce moved back to the United States and began working as a mechanic. It didn't take long for her to get in touch with her feminity as she started her Dulce Candy channel in 2008. She posts videos about fashion and beauty which have turned her visitors into faithful subscribers that are now more than 2 million in number.
Dulce Tejeda has become one of the top beauty stars on YouTube and she runs a popular lifestyle blog on her website called DulceCandy. She has been featured on publications such as Allure, Glamour, and Seventeen. Tejeda was named one of Latina magazine's Latinas of the Year in 2013. She is married to Jesse Ruiz and they share a son named Izek. Despite giving birth to her son, she still slays as ever, no wonder she made this list of most intriguing female YouTubers.
5. Jenna Mourey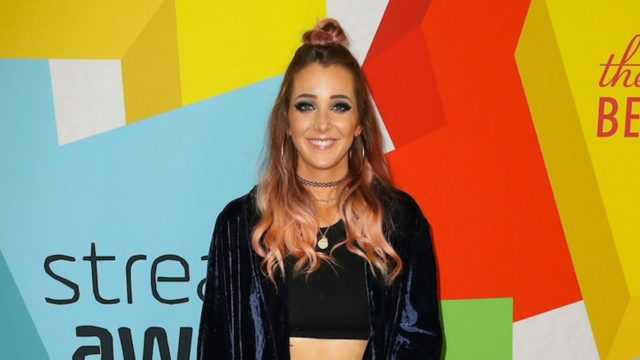 Jenna Mourey is a talented comic queen who is widely known by her professional name, Jenna Marbles. She is undeniably gifted with superb improvisational skills which are complemented by her good looks. Jenna attained mainstream fame on YouTube following the upload of her video titled How to Trick People Into Thinking You're Good Looking in 2010. The video went viral, gathering over 5.3 million views and her channel now has more than 20 million subscribers.
In 2011, one of her videos titled How To Avoid Talking To People You Don't Want To Talk To was featured on ABC News and The New York Times as well. Interestingly, the beauty has got brains too. She earned a Masters of Education from Boston University. As an actress, she has appeared in Smosh: The Movie, Epic Rap Battles of History, Ridiculousness, among others. In 2014, she received a Young Hollywood Award for Viral Superstar and has equally received multiple Streamy Awards.
4. Rosanna Pansino
Rosanna Pansino is a Pacific Lutheran graduate and YouTuber who is known for her baking prowess. She perfectly blends being a geek and baking as she is best known for making sci-fic theme cakes on her web series titled Nerdy Nummies, which has become immensely popular since its debut in 2010. Her YouTube channel stands tall with a count of over 11 million subscribers and total views of over 2.7 billion.
Rosanna flexed her writing skills by penning down her first cookbook, a New York Times bestseller titled The Nerdy Nummies: Cookbook: Sweet Treats for the Geek in all of US, published in November 2015. Additionally, the YouTuber has some acting credits which include Parks and Recreation, Glee, Bad Internet, and Escape the Night. She has claimed Shorty Awards for Best Foodie, Chef or Food Lover on Social Media, The Taste Awards for Kikkoman Breakout Foodies of the Year, and four Streamy Awards.
3. Liza Koshy
Liza kick-started her career as a Viner in 2013, before switching to YouTube. Her main channel began gaining attention in 2016 when she interviewed former US President, Barack Obama. This hugely increased her fanbase as she accumulated a cult following of over 17 million subscribers. She has two other YouTube channels that are not doing badly; with a combined total view of over 2.5 million.
Liza Koshy is also an actress. Her acting roles include Violet Adams in Freakish, Liza in Liza on Demand, Aday in Boo! A Madea Halloween, and others. She was named among Time's 2019 list of 25 Most Influential People on the Internet. Her awards include four Streamys and one Kids' Choice Award. She is one of the most intriguing female YouTubers in the world.
2. Carli Bybel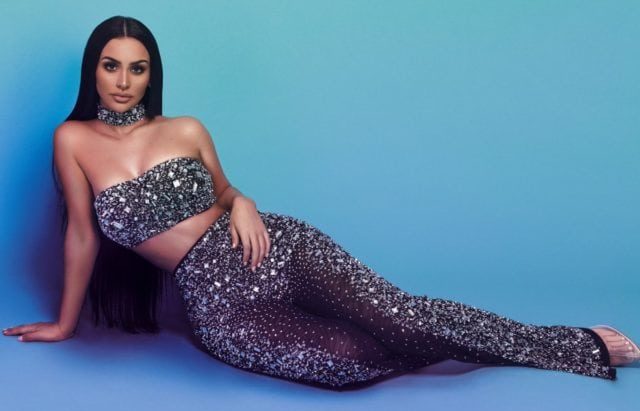 Carli Bybel is someone many would describe as beautiful; she has a curvaceous figure, flowing hair, full lips, blue eyes, and lofty height. This has distinguished her from other female YouTubers. Just like other YouTube stars who made this list, Bybel vlogs about beauty, fitness, and style. She uploaded her first video titled Curl Your Hair with a Straightener – Tutorial in the year 2011. Having been struck by the feedback the video received, she has never ceased from posting hairstyle and make-up tutorial videos.
As a result, her channel has been flooded with millions of subscribers, precisely over 6 million. Her most viral video, Megan Fox Makeup Tutorial, has a view of over 4.6 million. The sexy internet figure whose inner beauty and confidence inspire many young women across the world has also modeled for many clothing and cosmetic brands.
1. Lilly Singh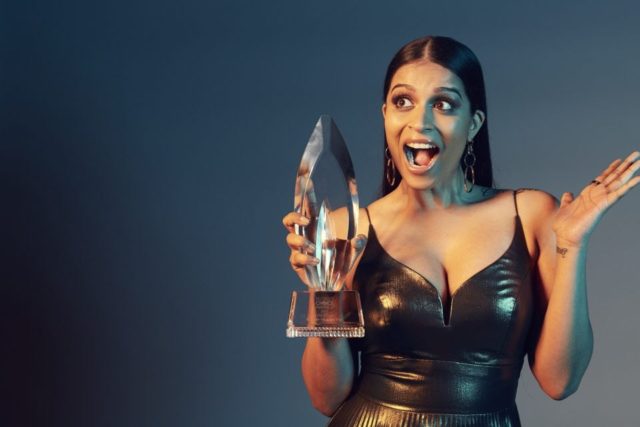 Here comes the superwoman on the number one spot. Lilly Singh has been true to worth, for not only has she left an indelible mark with her works on the internet; she has also made Forbes list of wealthiest female YouTubers, thrice! Thus becoming the richest on our list as of this writing. She started her walk to fame in 2010 when she began impersonating her parents who are of Indian origin on the videos she was posting on her channel.
Through hard work and determination, her channel has attracted more than four million subscribers with over three billion views. In March 2017, she flexed her writing muscles by penning down a New York Times best-selling book titled How to Be a Base: A Guide to Conquering Life. The YouTuber founded a lipstick label and currently serves as the host and executive producer of NBC late-night talk show, A Little Late with Lilly Singh. She is a recipient of several accolades including People's Choice Awards, Teen Choice Awards, and MTV Fandom Awards. Lilly can't be left out in this list of most intriguing female YouTubers.