Todd Chrisley children are five, they include Chase, Savannah, and Grayson from his wife, Julie Chrisley, while Kyle and Lindsie are his kids from his first wife, Teresa. He has two grandchildren: Chloe Chrisley and Jackson Campbell.
Todd Chrisley is an American real estate tycoon and TV personality has garnered huge fame through his appearance on his family reality TV series. The show, which premiered on the USA network in 2014, has become fans' favorite and no doubt, among the reasons Chrisley became a household name in America.
Chrisley Knows Best features Todd Chrisley and his family – his wife, Julie Chrisley, and their kids – Chase, Savannah, and Grayson. His kids with his first wife, Teresa were also part of the show at some point (Kyle appeared only in the first season while Lindsie appeared in the first 5 seasons). Todd's mother, Faye, and grandchildren – Chloe and Jackson, have also appeared on the show. One reason why the show has kept the interest of millions of American viewers is the controversies that surround the family off-the-camera.
The show, which was initially filmed in the family's property in Atlanta, Georgia, is currently filmed in their new home in Nashville, Tennessee. It follows the lavish lifestyle of the real estate guru and his family. More so, the show has also seen the production of spin-offs – According to Chrisley and Growing Up Chrisley, among others.
A lot of people may know Todd's children through Chrisley Knows Best, but they likely do not know details about them individually. That's exactly what we want to furnish you with, so…
Who Are Todd Chrisley's Children?
Todd Chrisley has been married twice. His first marital union was to then-19-year-old Teresa Terry in 1988; he was 21 at the time. The couple welcomed their first child, a daughter named Lindsie Chrisley, on September 17, 1989. Afterward, they welcomed a son named Kyle Chrisley in 1991. However, five years later, their marriage hit the rocks. Following a series of irreconcilable differences, Todd and Terry decided to go their separate ways and their divorce process was finalized in court in 1996.
Shortly after their divorce, Todd moved on with another relationship. He briefly dated and tied the knot with Julie Hughes, who was a beauty queen at the time. Together, they have three kids. Other members of the Todd Chrisley dynasty are his grandkids from his older children. They include Jackson Campbell (Lindsie's son) and Chloe Chrisley (Kyle's daughter).
Lindsie Chrisley is Todd Chrisley's First Daughter
Full name: Lindsie Chrisley Campbell
Date of birth:

17 September 1989

Place of birth: South Carolina, USA
Age: 53 Years Old
Marital Status: Married (

Will Campbell (m. 2012)

)
Children:

Jackson Campbell

Profession: Reality TV Star, Podcaster, and Blogger
Lindsie is the oldest of Todd Chrisley's children. A product of his first marriage to Teresa Terry, she was born on the 17th of September 1989 in the southeastern U.S state of South Carolina. Being a part of the Chrisley family, she appeared on their family's TV show, Chrisley Knows Best from its first season in 2014 and as a result, became famous.
However, she quit the show in 2017 after she fell out with her father. Afterward, Lindsie launched a podcast called Coffee Convos, which she co-hosts with Kail Lowry of MTV's reality show Teen Mom. She also continues to run her blog called Living Like Lindsie
In 2014, the reality television star went under the knife to increase the size of her breast after she delivered her first and only child so far. The procedure was carried out by a very good friend of the family named Dr. Miles Graivier, at his practice in Georgia, and her dad, Todd, paid for it.
Lindsie Got Married Without Her Father's Consent
The eldest Chrisley child is a wife and mother. She started dating her now-husband named Will Campbell in 2009 and in January 2012 they eloped and got married. At that time, they were both 19 years old. Lindsie's secret marriage did not go down well with her father and he was not shy to express his displeasure.
Speaking to E! News after the secret marriage, Todd said, "I had a problem with the way the marriage started. Not just on Will's side but on my daughter's side as well. I don't' think that the marriage started out the way that it should have, and certainly not the way that a father would like to see a marriage start." He also added that his daughter "should have never condoned that kind of disrespect."
He continued, "You know, a father has his dreams when he has a child or a daughter that a young man is going to come and knock on the door one day and say, 'Mr. Chrisley, I love your daughter so much and may I have her hand in marriage?' That never happened." Five months after her marriage, Lindsie shocked her family with the news of her pregnancy, but even after she gave birth to her son her father's relationship with her husband never got any better. Consequently, Campbell appeared less and less on the show until he left.
Unfortunately, Lindsie's marriage hit the rock a few years after they tied the knot. Confirming the news that they had filed for divorce, she spoke to People in 2016 saying, Will was her first love, and even though they got together when they were 19 "over time we grew separately in different directions instead of together. I feel like I've become more independent, I've come more into myself, I'm more confident with myself and I just don't feel that relationship gives me what I need anymore. I've outgrown the relationship."
She went further to disclose that she and Will had formerly separated in 2014 and that she had been struggling with the decision to split from him for a long time, "and I didn't want to make an immature decision on the spur of the moment," added Lindsie. She continued, "I did have hope that with him being around my family and maybe being able to come to some kind of relationship, especially with my dad, that would maybe spark a little bit of interest or fire, and unfortunately that didn't happen."
While fans of the couple were waiting to hear that they had finalized their divorce, they surprised everyone with the news of their reconciliation in early 2018. According to an insider who spoke to Radar Online, when it was time for mediation for the duo's divorce, they both canceled it two times and that was when it dawned on them that they were still meant to be together. As a result, Lindsie withdrew the divorce papers.
Is Todd Chrisley Estranged From His Daughter, Lindsie?
It is no news that Lindsie and her father are not on good terms. Their relationship first became strained after she eloped and got married to Will Campbell and since then, it has gone from bad to worse. For instance, Todd Chrisley found himself on the wrong side of the law when he and his wife, Julie Chrisley were charged with several financial crimes. These charges include Federal tax evasion, conspiracy to defraud the United States, wire fraud, and bank fraud in August 2019.
They were said to have evaded income taxes and obtained bank loans amounting to millions of dollars with false bank statements and documents. A day before they handed themselves over to the authorities, Todd, in a statement he posted on his Instagram page, said that they were guilt-free and claimed that they had been framed by a former employee who turned in false documents, which had their forged signatures, over to the office of the U.S Attorney.
Not long after Todd and his wife's "not guilty" plea, Lindsie's younger brother, Kyle, claimed that his sister and their mother were the ones that made a report about Todd and Julie's tax evasion at the Department of Revenue in Georgia almost one year earlier. However, Lindsie denied the allegations through her lawyer, Musa Ghanayem.
Also in August 2019, Lindsie filed a police report against her father claiming that he and Chase Chrisley, her half-brother, were trying to blackmail her into lying about an 'incident' and threatening "to release a sex tape" which involved her and two former contestants of The Bachelorette, Robby Hayes, and Josh Murray, if she refused. It was actually Todd who made the allegation public in a statement to E! News.
He, however, denied his daughter's claims, saying: "We have tried to keep Lindsie's extramarital relationships with Robby Hayes and Josh Murray [during her 2016 separation from Will Campbell] private for her sake since August 2016…Sadly, for reasons we can only guess at, she ran to the sheriff's office to accuse her brother of buying a sex tape of her and Robby, which is a complete lie, and now she's telling more lies about me…" 
When her father went public with the ugly details of her personal life, Lindsie fired back through her legal team, describing her father's actions as "repugnant." Her attorney's statement to E! News also revealed that she had reported the case to law enforcement.
Amid their back-and-forth, Todd confessed that it broke his heart to see the relationship between him and his eldest daughter become progressively worse. He made the confession during an episode of his podcast, Chrisley Confessions, adding that despite their issues, "she will always be my daughter, that will never change." He went further to express his unconditional love for her no matter what she does or says against him. Todd also extended forgiveness to Lindsie saying, "She is forgiven "for what has happened in this investigation that she has contributed to. She's forgiven for what she's gonna do today and tomorrow."
Has Todd Chrisley Mended Fences with his Daughter?
After Todd and Lindsie went off the headlines, fans started wondering if they had rebuilt their relationship, but that was not the case. In June 2020, Lindsie celebrated her husband on Instagram on Father's Day but failed to pay tribute to her father. Responding to a comment by her follower on that she wrote, "No, I didn't. He didn't bother to call me on any birthdays through college, or [recently] & has wished me a happy Mother's Day once in 7 years. So I'm good, I can rest easy sis."
On January 25, 2021, Julie also admitted during an interview with
that things were still strained between Lindsie and the family. She said that there was no communication between either herself or Todd and his first child, but that notwithstanding she wishes her well.
Kyle Chrisley is Todd Chrisley's First Son
Full name: Kyle Hayden Chrisley
Date of birth: 29th August 1991
Place of birth: South Carolina, USA
Age: 32 Years Old
Marital Status: Married (Ashleigh Nelson; March 2021-present, Alexus Whilby; 2014-unknown)
Children: Chloe Chrisley
Profession: Reality TV star, Musician
Kyle Chrisley is the second child and first son of Todd Chrisley and his first wife, Teresa Terry. He was born on 29th August 1991 in South Carolina. He appeared on the first season of their family's reality show, Chrisley Knows Best, in 2014, and at that time, he was trying to turn his life around following his struggle with drug addiction. Speaking in one of the episodes of the show, Todd revealed that he sent Kyle to do volunteer work after he discovered that he was getting involved with drugs.
Sadly, the young man slipped back into drug abuse after the end of the season and as a result, he made very few appearances on the TV series. His drug issues affected his relationship with his family especially his father, contributed to the dissolution of his first marriage, and also made him lose custody of his daughter. In addition to these, Kyle has also been in the news for several other issues, including allegations of domestic violence, and several police arrests.
Just Like His Dad, Kyle Has Been Married Twice
Kyle got married for the first time at the age of 23, on April 16, 2014, to an African American woman named Alexus Whilby. An entrepreneur and musician, Alexus is the owner and manager of Home Design and Business Development. After they tied the knot, Kyle and Alexus purchased a 3,000 square foot home in Georgia where they lived.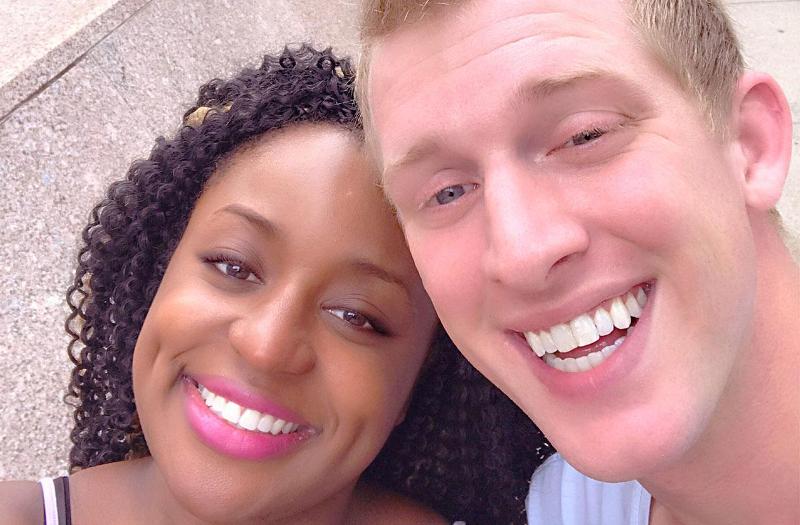 Alexus championed the course of helping her now-ex-husband recover from drug addiction, but unfortunately, her efforts were futile. They eventually parted ways as a result of Kyle's drug problems, and they never had any child together. While they were still together, the duo formed a music band called Lexi and Kyle and released their debut song "Shame On You" in 2014. They also followed it up with the release of other singles such as "Country Baby" and "Outta Here".
Kyle gave marriage another shot with Ashleigh Nelson (who he began dating in late 2019) when he got married on March 30 2021 in St. Augustine, Florida, as revealed by a marriage certificate obtained by People. According to the document, Kyle and Ashleigh, who are age mates, got the license on the 29th of March 2021 in St. Johns County, and witnesses to their wedding ceremony were not named on the marriage certificate.
Speaking to People after they had tied the knot, Ashleigh said she had always known that Kyle would be her husband. "To know the Chrisleys is to love them, and Kyle is no different. Kyle says he hopes he can be half the husband his dad is to Julie", she added.
Prior to their marriage, Kyle disclosed in an Instagram post that he popped the question to his then-girlfriend, Nelson, in February 2020. He shared the news, posting a selfie of his woman as she showed off her engagement ring with her finger held up. "I couldn't imagine my life without you and now I don't have to. I love you so much @ashleighcnelson," he captioned the picture. "I'm so happy you said yes."
Kyle Chrisley's Several Run-ins With The Law
In 2019, Kyle's ex-wife (then-estranged), Alexus, accused him of threatening her with death in January via a text message exchange as revealed in an affidavit obtained by TMZ. According to the affidavit, Kyle reportedly wrote, "[N]ot before I end you. Im going to the streets I will get my s**t and take care of this problem with you because if I'm not with you nobody will be. Bye Alexus."
Responding, Alexus sent him, "thats a threat to my life" and he answered in the affirmative saying, "yes : Lexi it was. Goodbye." Other text messages made available by Alexus were also cited by the police and one of them allegedly showed Kyle pointing a weapon at his own head. After reviewing the texts, a judge in Dekalb County, Georgia, endorsed his arrest warrant and Kyle was booked for terroristic threats. He was thereafter, released on his own recognizance.
In May 2019, he was pulled over by the police in Oklahoma because of his broken taillight. For some reason, the law enforcement agents decided to search his car and in the process, a pouch of meth hidden in a cup was discovered. As a result, Kyle was arrested and charged with felony possession of methamphetamine and booked into Okmulgee County Jail.
Along the line, it was found out that he was wanted in Dekalb County, Georgia, for threatening to kill his former wife and also in South Carolina on charges of domestic violence, assault, and battery against the mother of his daughter named Angela Victoria Johnson whom he struck on February 24, 2013, following a late-night misunderstanding.
In addition to hitting her, he also threatened her sister with a knife, according to a post on the Facebook page of the Anderson County Sheriff's Office. As a result, his drug charges were eventually dropped so that he could go and face his charges in Georgia as it was believed to be more serious.
Following Kyle's methamphetamine arrest, a source close to the Chrisley family told RadarOnline.com that his mother and other of his family members (except his father, who had already washed his hands off him), were urging him to get help. According to the insider, "Everyone fears that if Kyle does not get the help that he will end up dead. Kyle is a loose cannon and he has burned all of his bridges. He is being urged by his mom and other family members to go and get help because, if he doesn't, he will go to jail."
The Relationship Between Kyle Chrisley and His Father Was Once Rocky
During the first season of Chrisley Knows Best, Todd Chrisley could be seen trying his best to help his son Kyle to get his life back in order, adopting a system of weekly drug tests that were done at no fixed time. Todd also talked about the huge amount of money he had spent on his stay in rehab centers and tough love "wilderness programs." However, he eventually realized that money wasn't going to save Kyle, and he told him so, adding, "You had to save you." He also made it clear that he was not sent to this earth to "wipe a 23-year-old's ass." Unfortunately, his tough love only created a division between him and his son.
By the time the second season of the show began in October 2014, the bad blood between Kyle Chrisley and his father had become worse. Speaking in an interview with MailOnline on the 24th of October 2014, Kyle revealed some of the reasons for his grudges against his father. It included the legal guardianship he (Todd) took out on him when he was 18 years old and the fact that he was cut off from the life of his daughter, Chloe, whom he accused Todd of holding unto for TV ratings.
Although Kyle acknowledged that he would probably be dead if not for the guardianship "because I was that bad on drugs", he added, "At that same time I don't see how any sort of judge could have signed off on the guardianship that he got".According to him, because he was 18 at the time, his father was supposed to have been given a medical guardianship so that if he saw him on drugs or relapsing, or having mental health issues, he can step in and have him sent to a medical facility. "But no, he got a guardianship and every box you can mark he marked it. Can't sign a legal document, can't contract to get married, can't do this, can't do that".
Kyle went on to accuse his father of pulling the legal strings very tightly just because he could and not because he really had any genuine concern for his safety. "My dad is all about control. He's vindictive and manipulative. He's a snake and if there's a snake in the grass you don't know but hell it'll bite you when you go by," Kyle said. He also revealed that the family had money issues and that was what prompted his father's decision to move them from their 30,000 square foot $9 million suburban Atlanta mansion seen in season one of Chrisley Knows Best to a modest $1.6 million 12,000 square foot home in Tennessee in season two.
Todd had explained that the downsizing was necessary because "Chase and Savannah are of college age…this is our polite way of suggesting they move on." However, countering his father, Kyle said, "They tried to say it was "downsizing"?!' They had to short-sell that house to stop the bank taking it. They sold it for nothing, for $2.6million, just to cover what he owed on it."
The young man further rubbished the image of the ultimately caring father his dad portrays on screen, describing his 'fairy-tale existence' as a sham and calling the TV show fake. Responding via Twitter, Todd Chrisley tweeted, "My son Kyle is bipolar, he suffers from mental illness, he will struggle for life, Yes, the Daily mail prayed [sic] on this to sell a story.."
On a different occasion, Kyle also accused his father of being gay, an accusation which has been denied by Todd and rubbished by his mother, Teresa.
The Father and Son Reconciled in 2019
After years of problems after problems between Todd and Kyle, it's a relief to know that they have mended their once-broken relationship and are now in a very good place.
In the wake of the financial crimes charges against Todd and his wife Julie in August 2019, Kyle took to Facebook to set the record straight. He renounced statements he made on the issue in an interview he had with Good Morning America in 2017 where he said he wanted his father to be "held accountable" for tax fraud allegations. Kyle described everything he said during the interview as lies brought about by his substance abuse problem, which he had recovered from, and also revealed that he had reconciled with his dad.
"My mom [Julie Chrisley] and dad raised me," he wrote. "I haven't been the best dad to Chloe, I've had a problem with drugs, I've acted completely ridiculous and through all that, they have stood by my side. 9 months ago, I went to my dad with an apology. His words were 'I love you always, and you are forgiven' and just like that, I was welcomed back into his life with open arms. I will be forever grateful for his love [and] graciousness."
Hearing of Kyle's sobriety and his return to the family was a piece of heartening news for fans of Chrisley Knows Best.
Meet Todd Chrisley's Kids From His Second Wife, Julie Chrisley
Todd Chrisley has been married to his second wife, Julie since 1996 and their union has produced three children- a son and two daughters- named Chase, Savannah, and Grayson Chrisley who were born in 1996, 1998, and 2006, respectively. Details about them are below.
Chase Chrisley
Full name: Chase Chrisley
Date of birth: 1st June 1996
Place of birth: South Carolina, USA
Age: 27 Years Old
Marital Status: Single
Children: None
Profession: Reality Television Star
The 27-year-old reality television star is the third child of Todd Chrisley and his first child with his second wife, Julie. Just like his siblings, Chase became popular as a result of his appearance on Chrisley Knows Best where his usual display of mischief has earned him a lot of love from fans of the show. In 2012, the young man also made an appearance on Steve Harvey's talk show.
Although there's no detail about his education, we know that Chase studied at a private Christian school. When he was younger, he was an athlete and aspired to play baseball professionally, but that has changed as he now wants to become a professional actor. Raised as a Christian, he often posts images and messages connected to his faith on his social media. He even went as far as tattooing a verse of the Bible, John 3:16 precisely on his ribs in 2016.
However, despite being a Christian, his father was so unhappy about it that he offered to buy him a Range Rover in order for him to get it removed. Chase accepted the offer of course, but speaking to Dailymail in March 2016, he revealed that his decision was influence by a more meaningful reason. According to him, "The reason I got it taken off is I saw how disappointed my parents were, and I was just like 'you know what, if it will make them happy, I'll get it taken off.'"
Outside his family's reality show, Chase is involved in other things. On the 15th of March 2016, he launched his podcast show named 'The Chase Chrisley Podcast', which premiered on PodcastOne.com and iTunes. As known by all who follow Chrisley Knows Best, Chase is very passionate about candles and has always wanted to have his own collection of candles. This dream eventually became a reality in November 2020 with the release of his first collection of scented luxury candles made up of three different scents. The candles were released under the name Chase Chrisley Collection.
Presently, Chase lives in a beautiful house in Los Angeles, California, with his sister, Savannah, with whom he shares a very close bond. The duo moved out of their father's house in 2019 when they launched their own spinoff reality series, Growing Up Chrisley, which centers on them as they strive to achieve their individual dreams.
Chase Has Been Involved In Several Romantic Relationships
Just like most young men his age, Chase seems to have a girlfriend always. He has publicly dated four women and the first was Brooke Noury, who his father, Todd, did not approve of. After they broke up sometime in early 2018, he got involved with Lindsey Merrick, announcing their relationship on Instagram in December 2018. Sadly, things did not work out between them so they parted ways. Not long after, Chase began dating Kayla Puzas, but that still ended like his previous relationships.
In July 2020, he officially announced his relationship with Emmy Medders by posting a photo of them on Instagram with a heart emoji as a caption. However, in April 2021, rumors that they had broken up began to make the rounds after fans noticed that the couple had deleted photos of them on their Instagram pages and also unfollowed each other. Neither Chase nor Emmy has confirmed the news but their fans are hoping they are still together.
Savannah Chrisley
Full Name: Savannah Faith Chrisley
Date of birth: 11th August 1997
Place of birth: Atlanta, Georgia, USA
Age: 26 Years Old
Marital Status: Single
Children: None
Profession: Reality Television Star, Actress
Born 14 months after her brother Chase, Savannah is Todd and Julie Chrisley's second child. She has been a part of Chrisley Knows Best from the time it started (when she was 16) and has been a regular cast member all through the seasons. In addition to being known for appearing on the show, Savannah is also known for competing in some beauty pageants. In 2015, she was crowned the Miss Tennessee Teen USA and as a result of her victory, she was encouraged to register for the Miss Teen USA pageant. Sadly, she only managed to be among the top five contestants. Seasons one and two of Chrisley Knows Best captures Savannah's days of chasing her dreams of being a beauty queen.
Currently a university undergraduate, Savannah began her tertiary education at Lipscomb University in Tennessee, but eventually transferred to Belmont University in Nashville to study music business in a bid to fulfill her desire of becoming a talent manager or an agent in the music industry. Her interest in entertainment has also led her to try her hands at acting, thus, she has featured in films such as Sharknado 4: The 4th Awakens and in an episode of the television series, Royal Pains.
Of all her siblings, Savannah is the closest to her father, and everyone who has seen their family show can attest to this. Even those who have not can tell that the father and daughter share a very close bond just by taking a tour of Savannah's social media. In her Instagram post in celebration of her dad on Father's Day in 2020, she shared a montage of pictures she had taken with her father over the years and captioned it, "I look back on my life and realize that we were pretty much ALWAYS inseparable! I thank God every day for giving me a father who has always been there and who has never wavered."
Savannah's closeness to her father has made his high business acumen rob off on her. In 2017, she collaborated with HSN to launch her sportswear fashion line called Faith Over Fear and as expected, she pulled it off with the support of her father as she revealed in an interview with People. In August 2019, amid her parent's tax evasion case, Savannah launched her second clothing line called SavannahChrisleyxRampage. Also, in November 2020, the Nashville native launched her cosmetics line, Sassy By: Savannah. The debut collection includes a full-face palette, 4 lip kits, and 2 eye kits.
Savannah Was Once Engaged To Nic Kerdiles
Savannah Chrisley and Nic Kerdiles, a former professional hockey player, met on Instagram and started dating in November 2017. Barely one year later, they got engaged, precisely on December 24, 2018. In October of the following year, Savannah told E! News that she and her fiance were "taking some steps back." However, in seeking further clarification, People reached out to Savannah's representative, who confirmed that they were still planning to get married. According to the representative, "They're still very much engaged, just taking time to enjoy their relationship."
By June 2020, rumors of the duo parting ways began to circulate, but the former beauty queen dismissed it, telling People that they were not only "great", but they also continue "to grow each and every day and for that I am blessed!" In the trailer of Chrisley Knows Best season 8 released on July 9, the rumors turned out to be true when Savannah and Kerdiles informed Todd Chrisley that they had called off their engagement and wedding.
Speaking of the decision, Savannah explained that they just needed to find their place in this world, "We're working on ourselves in order to be better for each other. I like to say our relationship is unique and we're kind of marching to our own beat," she told People magazine. She went on to say that she and Kerdiles were still a pair but that they rushed into things too quickly and now wanted to be certain that they were both in a healthy place. "We're working on things every day," she added.
While fans were still hoping that the couple will eventually walk down the aisle, Savannah announced that they had finally called it quits in an Instagram post in September 2020.
Grayson Chrisley
Full Name: Grayson Chrisley
Date of Birth:

May

16, 2006
Place of birth: Atlanta, Georgia, USA
Age: 17 Years Old
Marital Status: Single
Children: None
Profession: Reality Star
Grayson is the youngest child of Todd and Julie Chrisley. The 17-year old came into the limelight with his participation in Chrisley Knows Best from the age of seven and grew up right in front of our eyes. As stated on his USA Network bio, Grayson is "the most charming and gets away with just about everything." He was given his first iPhone when he was only four years old, and he also has free access to his mother's credit card. Being the youngest member of the family, he enjoys doing mischievous things with his siblings, but because he is the worst liar among them, he "always caves to his parent's inquiries."
Although the young lad is most popular for being a cast on his family's show, he has also featured on other reality TV shows such as Steve Harvey, The Real, and Big Star Little Star. He also appeared as himself in the 2016 film Sharknado 4: The 4th Awakens alongside his father and sister, Savannah. Apart from all these, Grayson is the same as every other normal high school kid though a well-known and rich one.
Just like his siblings, he is on social media, but not as active as they are. He first came on the platform in 2016 though his account was run by his father at the time. A few posts were made on the account that year before it became dormant until four years later when a picture of Grayson playing baseball was put up in July 2020. According to his bio, the "account is run jointly by Grayson and @toddchrisley, Grayson's dad."
Although Grayson is close to his siblings, his closeness to Savannah is special. He has posted about her a few times on his Instagram and that's a big deal considering how sparingly he posts and also the fact that he has never posted about any other of his siblings. His most recent IG post is a picture of Savannah which he captioned, "She's my sister and I love her more than anything. I'm proud of you and your @sassybysavannah cosmetics".
Todd Chrisley Is Also A Grandfather Of Two Children
The Chrisley family patriarch has two grandchildren named Jackson and Chloe. The former is his daughter, Lindsie's son, while the latter is Kyle's daughter. He became a grandfather for the first time when his oldest son, Kyle, welcomed his daughter, Chloe in 2012. More on them below.
Chloe Chrisley is Todd Chrisley's First Grandchild
Full Name: Chloe Chrisley
Date of Birth: November 10, 2012
Place of birth: South Carolina, USA
Age: 11 Years Old
Parents: Kyle Chrisley and Angela Johnson
Profession: Reality Star
As mentioned earlier, Chloe Chrisley is the first granddaughter of Todd Chrisley. Although her father, Kyle is proud of her, he is not proud of the circumstances surrounding her conception. Speaking to Dailymail in 2014, he revealed that Chloe was a product of a one-night stand with her mother, Angela Johnson, with whom it has been reported that he had no form of a long-term relationship. Chloe's mother is black and that explains why she the 'odd man out in the Chrisley family as she is black while every other person is Caucasian.
The 11-year-old has become a familiar face on Chrisley Knows Best, thanks to her funny and adorable nature. Being the youngest member of the Chrisley clan, it is no surprise that Chloe is everyone's favorite, and as such, she is often seen being doted on by members of the family, especially her grandfather, Todd.
Though a grandchild of Todd and Julie, Chloe does not address them as grandpa or grandma. Todd revealed in an interview with Tennessean that she calls him papa sometimes, and dad other times while she calls Julie mimi or mama. While the relationship between Chloe and her father, Kyle Chrisley, had not been the way it should, the latter is now trying to rebuild their bond.
Jackson Campbell 
Full Name: Jackson Campbell
Date of Birth: 2013
Place of birth: Atlanta, Georgia, United States
Age: -1 Years Old
Parents: Lindsie Chrisley Campbell and Will Campbell
Jackson is Lindsie Chrisley's only child so far with her husband Will Campbell, and Todd Chrisley's second grandchild and first grandson. Unlike Chloe, Todd does not really have a relationship with his grandson as a result of the strain in his relationship with his mother. Since Lindsie left their family show, she has been living her life away from the spotlight and because of that, much is not known about her son.
Why Do The Chrisleys Have Their Granddaughter With Them?
Those that are conversant with the Chrisley TV show, know that Todd lives with his granddaughter. In case you have ever wondered why, here's the reason. In 2013, just a year after Chloe's birth, her father, Kyle, was arrested and charged with assault (coupled with the substance abuse problem he was also struggling with at the time). As a result, the court granted Todd shared custody with Angela Johnson, Chloe's mother. However, three years later, Angela allegedly claimed the little girl as a dependent to swindle Medicaid and food stamps, an offense that resulted in her arrest. Consequently, Todd was given full custody of his granddaughter.
Unhappy with this, Kyle claimed that his father stole his daughter from him in order to boost the rating of his show. According to him, "My dad showed no interest in Chloe at all until the show and until it was pointed out that having a mixed-race child … would be good for his demographic. He didn't want to see her before then." Kyle even went further to tell Daily Mail that Todd did not want anything to do with her at all.
As expected, Todd's feeling was deeply hurt by the allegation, and of course, he denied it. Discussing it with E! News he said, "That is probably the most hurtful thing in the article, "That is probably the most hurtful thing in the article."
Thankfully, Kyle eventually overcame his addictions and set things right.
Is Todd Chrisley An Only Child Himself?
The Chrisley family is among the biggest names in America's real estate industry and they became even more popular when the USA network decided to make a reality TV show that focuses on one of their own, Todd Chrisley. Because the media's camera is always focused on Todd, a lot of people thought he was an only child. This was due to the fact that he usually talks about the struggles he experienced while growing up with his mom without ever making mention of having a sibling.
However, in January 2020, his fans got to know that he has a brother when he shared a throwback picture of both of them on Instagram. This left people wanting to know more and they went digging for information only to discover that the reality star has two biological brothers named Randy Chrisley and Derrick Chrisley.
Todd Chrisley Has 2 Brothers:
Randy Chrisley
Second of their parents' (late Gene Raymond and Faye Chrisley) three sons, Randy was the one in the throwback picture Todd posted on Instagram. Unlike his brother, Todd, he prefers to keep his business away from the media and as a result, nothing is known about when and where he was born, and also his academic background.
Just like Todd, Randy is into the real estate business, but unfortunately, he has not recorded as much success in the industry as his brother. Compared to other members of the family, Randy can be described as the bad apple. He is hardly on any social media platform, yet each time his name pops up in the tabloid, it is never about something uncontroversial or pleasing.
The Chrisleys' Were In The News In 2014 Due To Randy's Messy Divorce
In 2010, the low-key celebrity met a woman known as Pamela, and judging by the beautiful pictures of both of them she usually posted on social media, they were happy together. Consequently, Randy proposed to her and in 2012 they tied the knot. Unfortunately, their marriage went sour two years after when Randy allegedly cheated on his wife.
Probably out of hurt, Pamela took the issue to Facebook, she wrote, "Let me just say, if you're stupid enough to date a married man and post it on Facebook…See you both in court for my adultery divorce proceedings!!" She also claimed that her husband was hitting her. Angered by her action, the Chrisleys' came out in arms, accusing her of lying and attempting to destroy Randy's image because he wanted to divorce her.
It's truly a shame when folks think extortion is a way to make a living , but thankfully law enforcement has done their job well..#Godisgood

— Todd Chrisley (@toddchrisley) March 4, 2016
They also alleged that Pamela had been demanding that they pay her a certain amount of money in order for her not to spill their family secret. Todd even went as far as taking to Instagram to post a mugshot of Pamela when she was previously nabbed by the police for attempted extortion. In the caption, he gave a lengthy explanation of the situation, but of course, Pamela denied the allegations, saying the family was only trying to increase their ratings on the Chrisley Knows Best show. The story eventually died down after dominating the tabloids for a while.
Also In 2014, He Was Diagnosed With Cancer
Aside from his marital problems, the year 2014 also dealt Randy a heavy blow health-wise. He was diagnosed with cancer, which had already progressed to stage four when he was tested for the first time, as revealed in a statement by the family's representative. "Todd Chrisley and his family are saddened to announce that his younger brother, Randy, has been diagnosed with stage four cancer. As of today, they have started the arduous and long road of radiation and chemotherapy," reads a part of the statement released in 0ctober 2014.
A lot of people thought he won't survive it as is usually the case with most stage four cancer patients. However, with the care of some of the best medical hands, he was able to recover fully after months of chemotherapy sessions and is now living a normal life.
Derrick Chrisley
Though a known family with many details about them in the open, the Chrisleys' still have secrets which they can go to any length to keep safe. Despite having the press constantly lurking behind their back, they let out only information that is not intimate. However, one of their private information made its way to the media recently when it was discovered that they had a third son named Derrick Chrisley.
He was born on the 29th of June 1971 but died just four months after. No member of the family has said anything about the circumstances surrounding his death just the same way they kept mute about what killed their father, Gene. Even though their obituaries were released, information about what led to their deaths was let out.