Rhett McLaughlin is currently married to Jessica Lane McLaughlin, an Interior Design Specialist. They got married in 2001 and have two sons named Locke McLaughlin and Shepherd McLaughlin.
Link Neal on the other hand, is married to a woman named Christy and they are parents to three kids: a daughter, Lilian, and two sons, Charles Lincoln Neal IV and Lando.
Since their paths first crossed in 1984, Rhett and Link have moved from being friends to partners in comedy, business, and career. As one of American's most loved comedy duo, Rhett McLaughlin (b October 11, 1977) and Link Neal (b. June 1, 1978) have continued to win hearts all over the United States and beyond with their widely-received comedy skits, including their Epic Rap Battle series.
With five YouTube channels that boast millions of subscribers, it came as no surprise when their YouTube Channel was ranked No. 35 on New Media Rockstars Top 100 Channels list in 2014. They each have gone on to establish a successful family life with each one married with kids.
Rhett McLaughlin and Jessica Lane McLaughlin Got Married In 2001
Rhett and his longtime buddy may be very popular for their social media careers. However, when it comes to his private life, they tend to keep the details off the camera. For years, fans speculated about his love life until 2001 when it emerged that the YouTube star had become married to a certain Jessie Lane.
Since their marriage, details of how they met have not surfaced online as the couple have strictly kept the details to themselves. However, they do enjoy sharing cute photos of themselves with fans occasionally.
Who Is Rhett's Wife Jessie McLaughlin?
Though Rhett and his wife Jessie tend to keep their lives personal lives private, his wife has recently become more visible thanks to her chosen career path that has seen her works being featured on top magazines like ELLE Decor and People Magazine.
Jessie McLaughlin is an Interior Design Specialist
Jessie's love for interior decor began when she was a child raised in a small town in North Carolina. Together with her mom, her designs from a young age received acclaim from family and friends.
At the age of 12, she decorated her room with Moroccan-inspired pieces ditching the butterfly stickers and wallpapers of celebrities that were preferred by her peers at the time. Rhett's wife did not originally intend to pursue interior design as a full-time career, she studied Music and Communication Studies at the University of North Carolina.
Jessie only decided to pursue interior design full-time after her marriage to Rhett McLaughlin saw her young family move to the West Coast. She soon founded Jessie Lanes Interiors.
In September 2020, the couple's home in Los Angeles, which Jessie had begun renovating in 2015 with the help of her husband, was featured on People Magazine. Jessie frequently showcases her works on her Instagram page to her over 49 K followers.
In addition to interior design, Jessie, who studied music in college, is also a vocalist. She has collaborated with her husband, and his best friend Link on a couple of songs, including I'm Sorry, What Was That, and Just Mail Us The Grammy.
Meet Rhett McLaughlin's Sons
In their over two-decade union, Rhett and his wife Jessie have welcomed two sons named Locke McLaughlin and Shepherd McLaughlin. As with every other aspect of their personal life, the couple rarely share details of their kids; however, each of his sons has featured in some of his works.
Both of his sons suffered febrile seizures as children (the sickness affects children under two years), the same illness their dad suffered when he was a child. In addition to their two kids, the couple is also parents to a dog Rhett frequently features on his Instagram page.
Locke McLaughlin is Rhett McLaughlin's First Son
Born: February 24, 2004
Known For: YouTube
Fans of Rhett first saw his son in one of his videos, "Wolfpack or Tarheels?," which was his first video to go viral. In the video, Locke featured as a 3-year old child crying over a loss by the North Carolina State Wolfpack against rivals North Carolina Tarheels.
When he was much younger, he was a competitive diver. These days, he frequently appears on his father's show Good Mythical Morning. He made an appearance in 2013's Breaking Bad: The Middle School Musical.
Meet Rhett McLaughlin's Second Son, Shepherd McLaughlin
Shepherd McLaughlin is Rhett and Jessie's youngest son. Like his older brother, he has featured in some of his father's YouTube videos. He acted in the short action adventure film, Star Bound (2014). He has also featured on his father's Good Mythical Morning.
Who Is Link Neal's wife Christy?
Among Rhett and Link, the latter has the most private life. Christy is very private, and there seems to be a reason for that. She runs an Instagram page that is set to private. Christy's very private life could be due to an accident she suffered years ago, which greatly affected her life and her relationship with Link.
She appeared in a podcast titled Ask Science Mike podcast to speak about her experience after suffering a traumatic brain injury and post-concussion syndrome. Link's wife now seems to be committed to helping others who have been through similar trauma.
In the podcast, Christy revealed that she sustained a brain injury when she was leaving somewhere in a rush and accidentally walked into a tree branch. The experience caused her and her family a lot of stress and anxiety. Before the injury, she was homeschooling her children but had to stop as she was bedridden after the injury.
My wife Christy shared her multi-year journey of loss and resilience in living with Post Concussion Syndrome. So proud of her. Please share it w those u know who might need it. https://t.co/tyhmleQUBb @mikemchargue

— Link Neal (@LinkNeal) May 13, 2019
The accident seemed to have been huge enough to take its toll on the couple's relationship, but instead, the pair have remained together. Link obviously does love his wife; in one of his videos, he revealed that he has a tattoo of her name on his butt. When Christy was ready to share her experience, Link utilized his social platforms, where he has a huge following to create awareness.
Link Neal Met His Wife Christy In College
Link has been married to Christy Neal since 2000, making him the first of the duo to get married. According to sources, Link and Christy met in college back in 1998 at a roller skating rink.
Like his duo Rhett, Link keeps many details of his love life very private. However, from his occasional sweet posts about her shared on his social media pages, it is safe to say that the couple is going strong and enjoying married life together.
What to Know About Link Neal's Kids
Link and Christy are parents to three kids: a daughter, Lilian, two sons, Charles Lincoln Neal IV and Lando. Their youngest child Lando was named after Lando Calrissian from Star Wars.  The couple is also very private with details about their kids and generally keep them off the spotlight; only on rare occasions have Link shared photos of them on social media.
Link and Rhett are done having children. They revealed this in one of their videos where they said that they both got a vasectomy done in 2017
Are Rhett and Link's Wives Friends?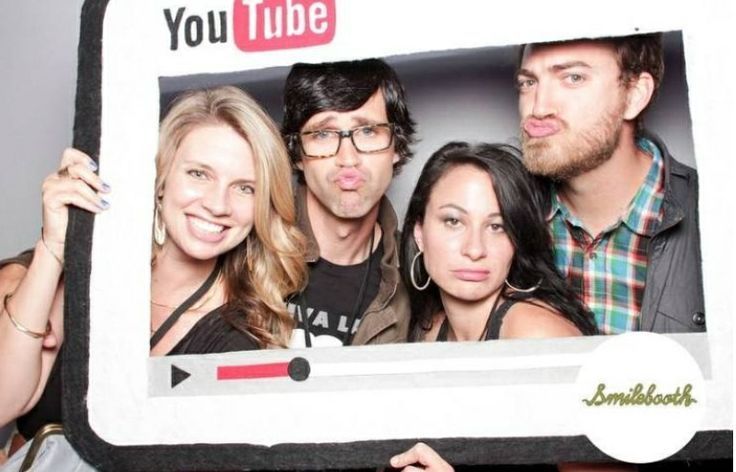 Due to the closeness between Rhett and Link, their fans often wonder if their wives share the same close relationship. The duo is very private and does not seem to be too interested in sharing in their husband's fame. As a result, it is difficult to determine the level of closeness that they share. One sure thing is that they are not enemies.
Are Rhett and Link Still Friends?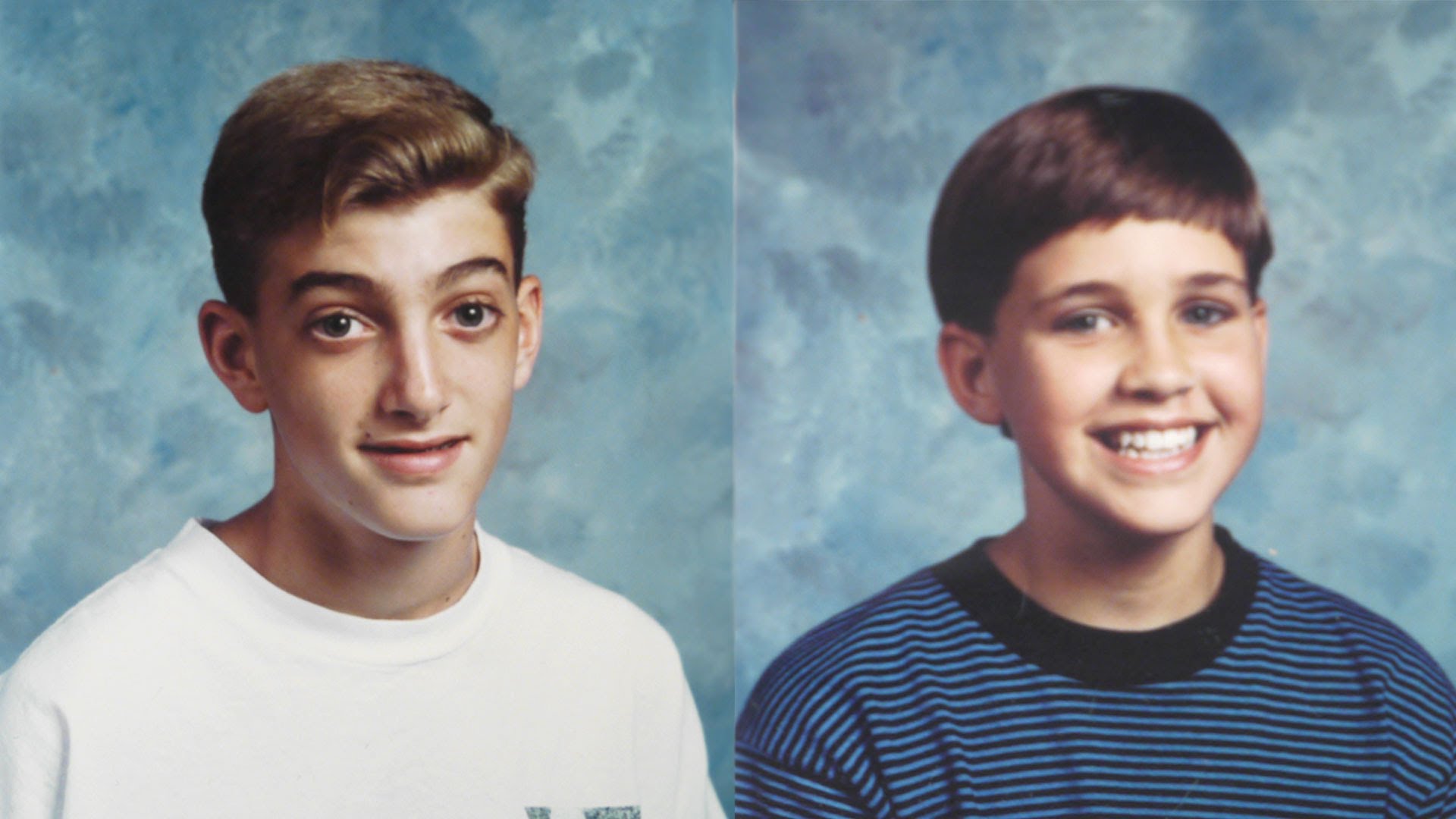 Before Rhett and Link became YouTube sensations, they were simply two lads who became friends on their first day at Buies Creek Elementary School in Buies Creek, Harnett County, North Carolina. As first graders, they had a lot in common, including their passion for creating and acting out funny skits.
But elementary school won't be the only place they'll attend together. In the years that followed, Rhett and Link attended the same middle school, followed by high-school at Harnett Central High School.
Following their graduation from high school, they both proceeded to North Carolina State University. Even at NCSU, they shared the same apartment and studied to be engineers.
Although they had co-executed several projects together since they were fourteen, Rhett and Link eventually went the way of a corporate career after graduating from college. Rhett pursued a career in Civil Engineering, working with Black and Veatch, while Link followed his expertise as an Industrial Engineer at IBM.
However, that career path didn't stand for long as they both saw greater opportunities in the then-new platform YouTube. They soon quit their jobs to pursue a comedy career and establish five YouTube channels that today boast millions of views and subscribers.
Rhett & Link are bestselling authors too. Their book, Book of Mythicality: A Field Guide to Curiosity, Creativity, and Tomfoolery, was published by Crown Archetype. The duo has received at least twelve distinguished awards, seven nominations, and seven honors.
Rhett and Link continue to work together and remain best buddies. Among other projects, the duo is primarily focused on their talk show Good Mythical Morning which launched in 2011.