After getting heavily involved in her school's sports and athletic events and participating in countless track and relay races, Emma Chamberlain, in the fullness of time, decided to shift her love and attention to an online career.
Although the talented YouTuber chose an entirely different path, she seems to be very satisfied with the fame and success she has recorded in her career. To many people, Chamberlain is a super creative and talented internet star, to others, she is a cool fashionista but only a few know that she is a total package. Let's get to meet this wonderful personality.
Who Is Emma Chamberlain?
She is a fast-rising American YouTube personality famed for her heavy involvement in the internet community. Emma became a superstar by turning her hobby into a lucrative business channel and ever since she burst into the mainstream of success, her popularity has continued to rise in commendable speed.
Unlike most of her rivals, the web star is relatively new in the internet business, having launched her YouTube career in 2016. Her first video, however, made its way to the internet the following year, being 2017. Titled: City Inspired Summer Lookbook, the video is a true definition of excellence. To date, it stands out as one of the most viral videos on YouTube and boasts thousands of views.
In addition to Chamberlain's first video, the star also has other classic and viral videos to her name. These clips, which include but not limited to road trip alone, We all owe the dollar store an apology, meeting my real parents, why I left school, trying to do my eyebrows for the first time, are all littered on her YouTube channel.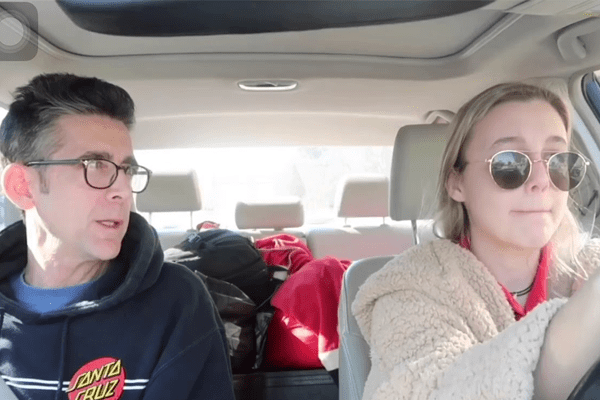 The star's YouTube channel boasts over 695k subscribers and features fashion styles, DIYs, travel, hauls, and lifestyle vlogs as well. Outside the YouTube community, Emma Chamberlain is also popular on social media outlets such as Twitter and Instagram. Her Instagram account has over 390k followers while her Twitter page boasts about 72k followers.
Despite her little time in the internet business, the budding sensation has carved out a niche for herself already. She now competes with famous YouTube personalities such as Cole LaBrant, Faze Jev, Cody Ko, Crankgameplays, and many others.
Although Emma has not won any award ever since she had her career breakthrough, she was nominated for the 'Breakout YouTuber' at the '2018 Annual Shorty Awards. It is also believed that she makes a reasonable sum of money from her wealth of business sources. At the moment, her salary is yet to be made public but her fortune is valued at $1 million, according to some unverified reports.
Her Bio, Age
The YouTube star was named Emma Francis Chamberlain by her parents following her birth on May 22, 2001, in California, in the United States. She was born to an oil paint artist father whose name is Michael Chamberlain. Information about her mother and siblings is currently not open to public scrutiny. However, we gathered that her mother is still alive and has featured in some of her videos.
Emma was raised in San Carlos, California. She is presumed to have completed her elementary school there. The YouTuber had her high school education at Dame High School, Belmont but she dropped out after a while because she felt the environment was boring.
While in school, Chamberlain had difficulties in making friends and this really impacted on her studies. Some sources claimed that she never wanted to attend an all-female school, thus, the more reason she felt bored and depressed at some point in school. It was after she dropped out of school that she decided to give her dream a chase and today, she is happy with the successful outcome of her role in the internet business.
Height & Body Measurements
Chamberlin is one of the world's internet personalities whose 'manageable' height is nothing to worry about. Although she doesn't have an impressive height on her side, the star sure has everything it takes to dine with giants in life.
The internet sensation has a height of 5 ft 4 inches while her body weight is put at 50kg. Her well-formed body structure is perfected by her blonde hair and a set of sparkling blue eyes.
See Also: Who Is Savannah Soutas, How Old Is She, Who Is Her Baby Daddy?
As her other body measurements, they are currently unavailable online but we can assure you that Emma Chamberlain is blessed with a super body that suits her career.