Welven Da Great has a disability that is easily noticed at first sight but neither he nor his family and manager have revealed the name or nature of his condition. His disability notwithstanding, he is doing well for himself and has a net worth that sits somewhere between $100,000 and $300,000.
Disability is generally seen as a hindrance in life but there are more than a few examples of people with disabilities who have gone ahead to achieve greatness in different fields. People like physicist Stephen Hawking, actor Michael J. Fox, opera singer Andrea Bocelli, and most recently musician and internet sensation Welven Da Great are some of the notable names on this list.
Unlike those listed alongside him but like most celebrities of the 21st Century, Welven achieved fame through the internet. He is an Instagram sensation who rose to immense popularity after his video Deez Nuts went viral in the month of March 2015. The title of the video originates from an eponymous track on the 1992 Dr. Dre album, The Chronic.
Welven Da Great first tasted success on the Vine video hosting service before gaining massive followers on Instagram – many thanks to his outrageous acts. Ever since the young man stormed into the limelight, he has been spotted with a number of superstars including model Amber Rose and musician DJ Khaled.
Read on to find details of his disability, how he has managed to achieve fame with it, and other details of his life.
Biography and Profile Summary
| Age/Date of Birth: | 35 years old (May 31, 1988) |
| --- | --- |
| Height: | 5 feet, 5 inches (165 cm) |
| Ethnicity/Race: | African-American |
| Nationality: | American |
| Wife or Girlfriend: | N/A |
| Parents: | N/A |
| Net Worth: | $100,000 - $300,000 |
What Is Welven Da Great's Disability?
As mentioned above, Welven Da Great does indeed have a disability that can be noticed by just looking at him. This disability was what was said to have caused him to have a torrid childhood; being a victim of bullying for his inability to develop like other children.
The internet sensation himself has admitted that he has some form of disability but, however, declined to reveal the name or nature of the condition. Neither his manager nor family has further come out to comment on the nature of his disability.
Since achieving some level of fame, his family still looks out for him by providing all the care and support he needs. Beyond his viral videos, wherever the internet sensation goes, people are usually receptive to him and the fact that he decided to turn his disability into something positive.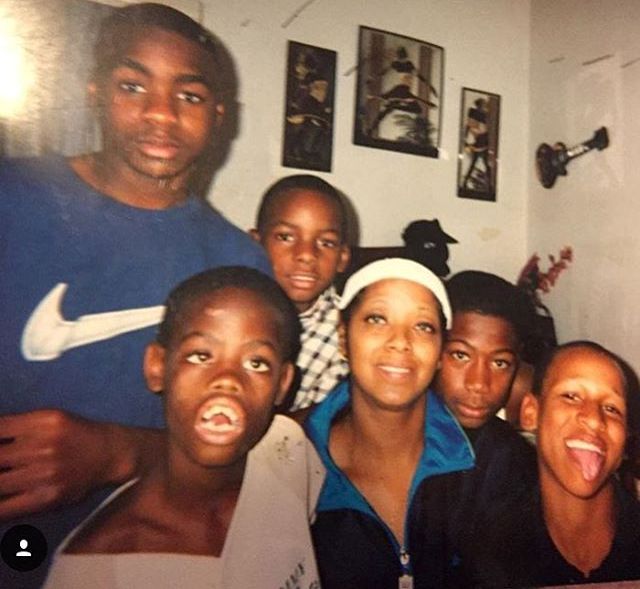 How He Rose To Stardom
Welven Da Great was born Welven Harris in Long Beach, California, on May 31, 1988. According to reports, he was brought up by his aunt alongside his cousins whose identities are not known to the public.
Growing up, Welven may not have had the most pleasant and memorable childhood due to his intellectual and physical disability. What he, however, managed to have was a contagious outgoing personality that distinguished him from other kids from a young age.
With the rise of social media and other video sharing platforms like YouTube in the 2010s, the aspiring entertainer began releasing videos. His first video titled Who Don't Got No Bitches? earned him a slew of followers across several social media platforms due to his catchphrase "Got Em" and the fact that the video was reposted by A-list celebrities such as Kevin Hart, Russell Simmons, and Martin Lawrence.
By March 2015, Welven Da Great became an instant internet sensation when his second video titled Deez Nuts began making waves within the cyberspace. Deez Nuts garnered over 58,000 views in the first month it was posted on Instagram.
As time progressed, the video kept raking in more views to the point that the Instagram celebrity had over one million Instagram users following him on his page. Unfortunately, the young man fell victim to internet hackers and was forced to relaunch his account. He has since then only managed to amass 80,000 followers.
What Is Welven Da Great's Net Worth and How Does He Make Money?
Just by the fact that he has achieved celebrity status, Welven Da Great has been able to earn a living. In addition to what he takes home by having a huge social media following, the young man also gets paid to make grand appearances at shows, parties, and other social events.
According to reports, he earns not less than $4,500 to make brief appearances and socialize with people at events. He was further said to have launched a video game sometime in October 2015 but it is not clear if the business venture was a success.
During the height of Welven's popularity, he reportedly had an estimated net worth of 100 thousand dollars. At the moment, there are varying figures on the value of his assets but a number of sources claim his net worth sits somewhere between $100,000 and $300,000.
Does Welven Da Great Have A Girlfriend?
Welven Da Great, who reportedly resides in Las Vegas, is well-loved by his fans, especially the female folk. On several occasions, he has been spotted hanging out and having fun with pretty ladies all around him.
As a celebrity, his love life has been a subject of interest to many people and the fact that the internet is littered with pictures of him with different hot ladies even made it incredibly difficult for his fans to find out if he has someone special in his life.
In a bid to satisfy their curiosity, Welven decided to make a YouTube video for his fans in October 2017. It was revealed in the video that he has a girlfriend but the identity of the lady was, however, not revealed.
Profile Summary
First Name:
Welven
Last Name:
Harris
Also Known As:

Welven Da Great
Sex/Gender:

Male
Profession:

Musical artist, Social Media Star
Famous For:
His videos 'Deez Nut', 'Got Em'
Colleges/Universities Attended:

N/A
Educational Qualifications:

N/A
Religion:

Unknown
Birthday & Zodiac

Age/Date of Birth:

35 years old (May 31, 1988)
Zodiac Sign:
Gemini
Birth Place:

Long Beach, California, United States
Nationality:
American
Ethnicity/Race:

African-American
Country of Residence:

United States of America (USA)
Physical Attributes

Height:

5 feet, 5 inches (165 cm)
Weight:

N/A
Eye Colour:

Black
Hair Color:

Black
Other Body Measurements:

N/A
Relationships

Marital Status:

Single
Spouse/Partner:

N/A
Family and Relatives

Father:

N/A
Mother:
N/A
Children:

N/A
Siblings:
N/A
Other Relatives:

N/A
Net Worth
Estimated Net Worth:

$100,000-$300,000
Salary:
N/A
Source of Wealth:

Youtube channel, Club Appearances, Other Social events
FAQs 
What is Welven Da Great's Age?
Welven Da Great is 35 years old. He was born on May 31, 1988, in Long Beach, California, USA.
Is Welven Da Great Dead or Alive?
The internet celebrity is very much alive. Just like most other popular figures, Welven Da Great has been a victim of death hoax. Rumors of him being dead started following an obituary on DeadDeath. The false news was soon shared on social media by many of his fans but it was eventually confirmed to be false.
Is Welven Da Dreat Homeless?
According to a Reddit post by MY_dixie_WRECKED33 in 2021, Welven Da Great is homeless now and lives on the streets of Vegas. The redditor further alleged that his family threw him out after he assaulted his mother and because he had spent all his money on expensive escorts and hard drugs, he became homeless. Whether or not this information is true is yet to be confirmed.