Darcey Silva is a 48-year-old American TV personality, actress, businesswoman, and clothing designer best known for her appearance on the reality TV shows 90 Day Fiancé: Before the 90 Days and Darcey & Stacey. Darcey Silva's net worth is estimated to be about $2 million as of the time of this writing
If there's anything to thank Darcey Silva for, it would be that she made the reality show, 90 Day Fiance very interesting to viewers. Darcey, on different times on the show, try to prove that the best could happen when you give love a chance.
Although things did not go exactly the way she wanted, her adventures on-screen encouraged others out there to take that chance. Dating a younger guy on the show was not the only thing that made Silva popular. Find out more about the reality TV star as you scroll through.
Summary of Darcey Silva's Biography
Full name: Darcey Silva
Gender: Female
Date of birth: September 23, 1974
Darcey Silva's Age: 48 Years Old

Ethnicity: Half Cabo Verdean and half Québécois
Nationality: American
Zodiac Sign: Libra
Sexual Orientation: Straight
Religion: Christianity
Marital Status: Divorced
Darcey Silva's Husband: Frank Bollok,
Partner: Georgi Rusev (2020–2022)
Darcey Silva's Children: Aniko Bollok andAspen Bollok
Darcey Silva's Parents: Nancy and Mike Silva
Siblings: Twin sister, Stacey and a brother who died in 1998
Darcey Silva's Height in Inches: 67"
Darcey Silva's Height in Centimetres: 170.1
Darcey Silva's Weight: 70 kg
Body measurements in inches: 40-33-38 (bust, waist, and hips respectively)
Body measurements in centimeters: 101.6-83.8-96.5 (bust, waist, and hips respectively)
Famous for: Her appearances on 90 Day Fiancé:Before the 90 Days
Darcey Silva's Instagram: darceysilva
Twitter: Darcey Silva
Facebook: Darcey Silva Page
Background Information
The 90 Day Fiancé star was born on 23rd September 1974, in Middletown, Connecticut, in the United States. The only available information about her family is that she has a twin sister named Stacey. Even as she considered love an indispensable part of life, Silva also had a business in mind and went about it in the most significant way.
Before her 90 Day Fiance journey started, Darcey gained grounds as a businesswoman. She partnered with her twin sister to launch various ventures in clothing lines and others. You'll get to know more on that as you read through but first, let's check out the other things that brought Darcey Silva to the spotlight.
Darcey is known mostly for her chaotic relationships with men; a notion which she successfully proved in the popular 90 Day Fiance reality show. The reality star is often in the news for reasons revolving around exploitation, cheating and whatnots. Silva is also in the spotlight for her previous marriage.
Before the reality show and the boyfriends, Darcey was married to Frank Bollok. It is not known exactly when they got married and where their marriage took place. They had two daughters – Aniko Bollok and Aspen Bollok during the marriage. Bollok remarried in April 2019 to Kristell Mapelli.
Darcey Silva's Factsheet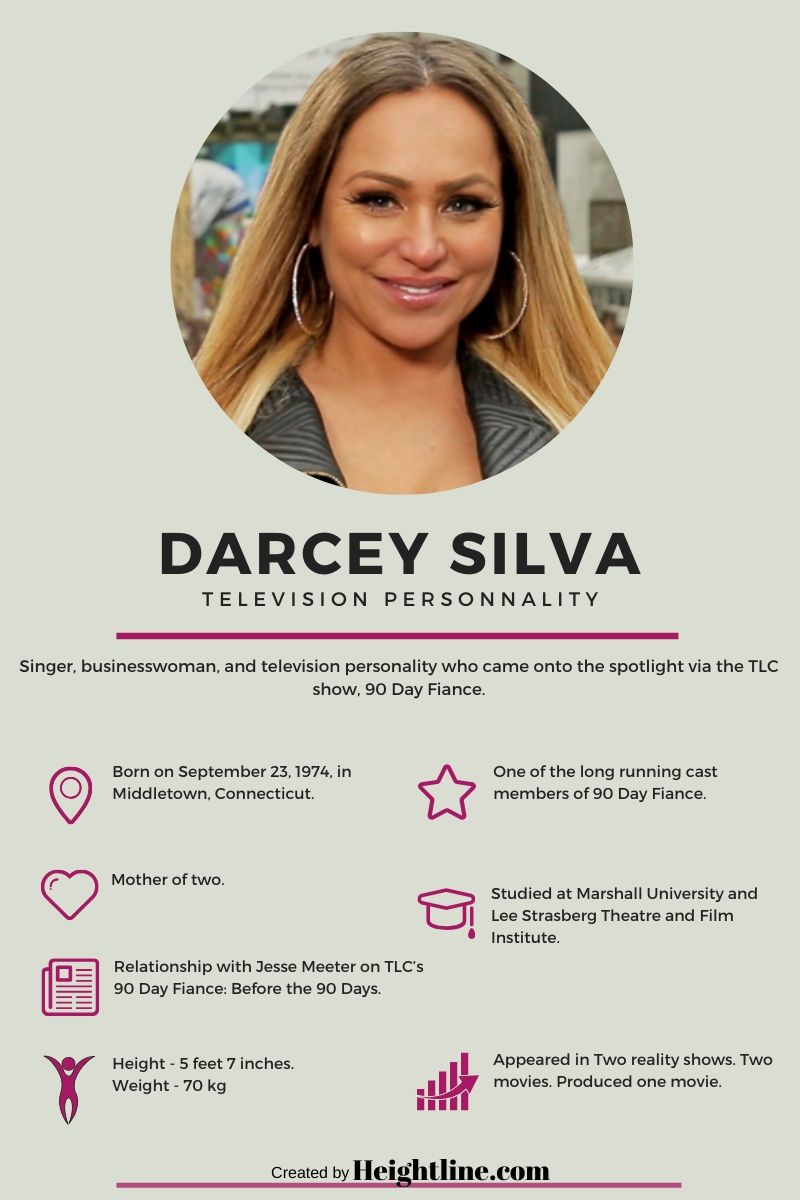 Her 90 Day Fiance Experience
For those who do not know, It was the first season of the show – a fall in love and tie the knot in 90 days or separate – kind of scenario. On the 90 Day Fiance show, people who are not American and have their K-1 visa, are given three months to decide if they'll marry their partners who are American citizens. Well, that was the condition and Darcey was more than willing to try her luck on the platform.
First, There Was Jesse Meester
Silva hooked up with her Amsterdam boyfriend Jesse Meester and hoped for the best. Like every other couple, they met on the show and their relationship seemed like it was made in heaven. Jesse, a personal trainer and psychologist from Amsterdam, Netherlands, was also enthused and was willing to give love a chance. There was so much to raise eyebrows for; Jesse was much younger than Darcey. This factor alone, coupled with Silva's relationship history, made her the centre of attraction during the show.
Things seemed to be going smoothly until it started going sour between them. It wasn't clear why they went their separate ways but reports had it that shortly after the show, Meester went back to his country.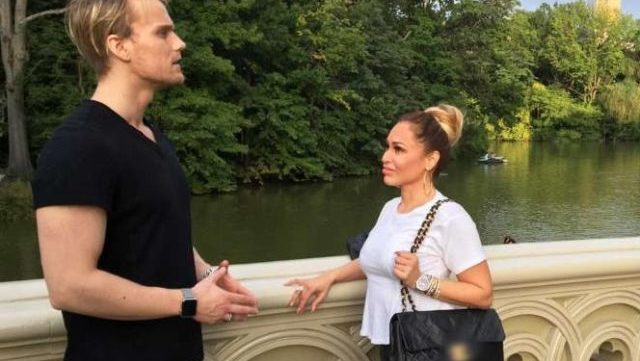 Darcey Gives Tom Brooks A Chance
Darcey did not give up after the break-up, instead, she took another chance with love and participated in another season of the reality show. It was the second season; 90 Days Fiance: Before the 90 Days, and this time around, it was with Tom Brooks, a British. Again, it seemed there was no end to the love they shared. Like every other couple on the platform, the two were communicating through the internet before they met on the show.
Darcey flew to England to see how things would go with Brooks after the show but unfortunately, things did not go as she anticipated. The couple gradually grew apart as a  result of what was believed to be a lack of communication which Darcey said was the fault of her 'too busy' partner. Several efforts by Darcey to make it work proved futile and the relationship later came to an end.
What Is Darcey Silva's Net Worth?
Darcey Silva has an estimated net worth of $2 million as of the time of this writing. A large part of that money comes from her appearance on the reality television show " 90 Days Fiance". Her sister Stacey Silva also has a net worth of $2 million
One thing worthy of emulation about Darcey is her sound business acumen. She is known for various establishments which cut across fashion, modeling, music, and even acting. Yes! acting; Darcey has starred in a comedy movie titled, White T, though this was way back in the year 2013.
The reality TV star and her twin sister have grown to become an unstoppable duo as they both team up to establish many businesses together and this is why many have wondered if her net worth is measured by that of Stacey. Darcey and Stacey are co-founders of House of Eleven, (Hof11) a popular fashion brand known for its unique style. The duo also founded the entertainment label, Eleventh Entertainment.
If you're wondering how Silva would fit into entertainment, it may interest you to know that the reality TV star, alongside her twin, ventured into music in 2018, following the release of their first single Lock Your Number.