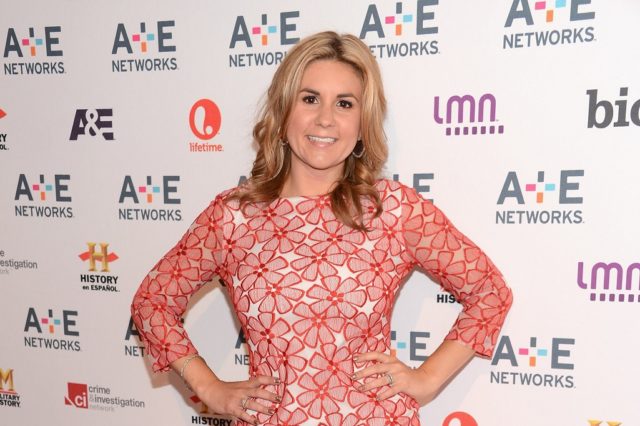 Unless you are not a fan of Storage Wars, you would know Brandi Passante, who has been doing a great job on the show together with her partner, Jarrod Schulz.
More than just a reality show star, Brandi is also a businesswoman who has been able to keep things together in the business sense for close to 20 years now, just as she has kept entertaining viewers of her show.
Simply hot and gorgeous, with great business instincts, nice attitude, and amazing TV posture, Passante has many fans, even though they still do not know much about her personal life, except what they are served on TV and social media.
 Brandi Passante Bio
Brandi Passante was born on 16 May 1980, in the Harris County, Texas. There is no information on how she was brought up or her family or education. Nevertheless, the woman who is of part-Sicilian descent was said to be a stripper when she was growing up.
See Also: Eboni Williams Wiki, Age, Measurements, Married, Husband, Parents, Bio
To the claim, Brandi Passante, who of course is hot, and that may be the reason behind the rumor has come out to deny it saying she has never been a stripper. She even went on to say she is not hot in real person.
While growing up, Brandi didn't have plans to go into the reality show or anything of the sort. Instead, she wanted to be a chef, but then thanks to an advice from Schulz's mother, she decided on another path that is now paying well with her partner.
One interesting event in the life of the woman was in 2011 when the creator of a revenge porn site, isAnyoneUp, Hunter Tyler Moore, began an advertisement that he had naked pictures and videos of the reality star, and he would release them soon.
It was until Brandi began receiving messages from Moore that she got to know of the existence of the materials. Immediately, she released a message claiming that the person in the materials was not her, and through her lawyer, she released the pictures that her face was cut out of to make the pictures.
As a result of the circulating pictures, Brandi Passante decided to sue for many things including violation of the Lanham Act, privacy and publicity statues, as well as defamation laws and consumer fraud laws.
For damages, Passente asked for $2.5 million in compensation. Nevertheless, even though the case went her way, the federal judge who sat on the case said the amount couldn't be justified, as such he granted that Moore should pay her only $750, before prohibiting Moore from distributing any of the video or pictures again.
Who is Brandi Passante's Boyfriend or Husband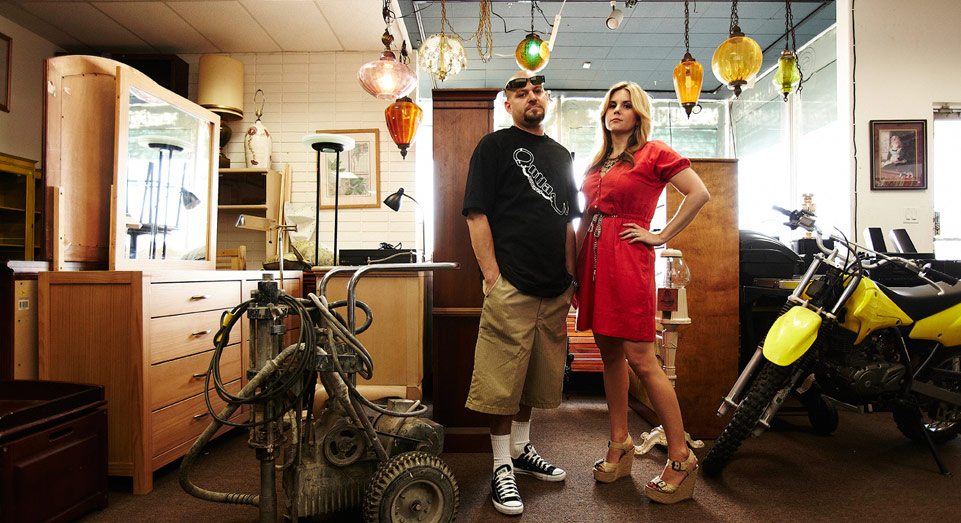 Even though it is very easy for Storage Wars fans to believe (not their fault), that Passante and her long-time partner Jarrod Schulz are married, the truth is that they are not officially married.
The A&E reality series stars have, however, been in a relationship since 1999 and have stuck together as lovers and business partners. The two met since 1999 when in California when they were working for a carpet cleaning company which was in Tustin through a mutual friend.
After meeting, they decided to start a business by starting the Now & Then Thrift Store in California. The store was into the selling of use products.
While as pointed out the two are not married, they have two children together, Cameron who is the elder of the children, and Payton Schulz.
See Also: Lisa Boothe's Biography
Apart from Jarrod Schulz who many would swear was cut out for the beautiful woman, she was not reported to have dated anyone, except that she has had a crush on John Cusack.
Brandi Passante Net Worth
The Texan native has put out much energy and creativity into her work, as a businesswoman and a reality star. For all the efforts, Brandi Passante has a net worth that is placed at $2.5 million.
Brandi Passante Body Measurements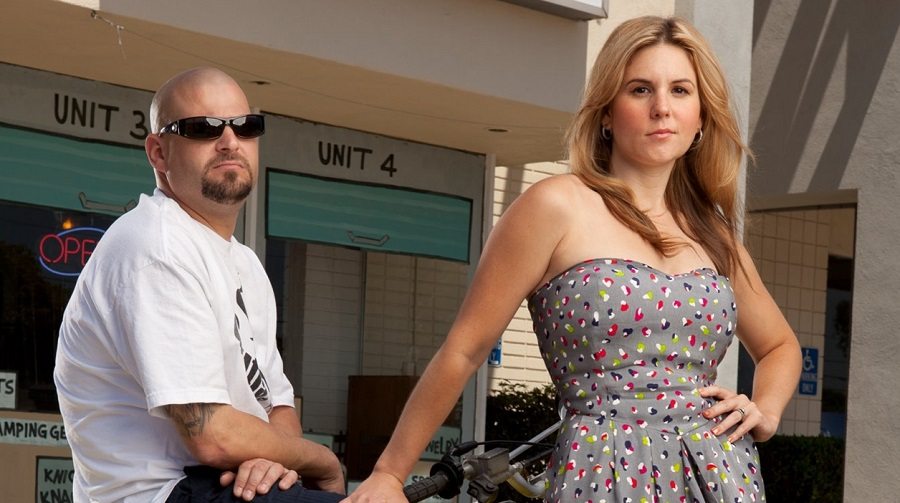 An extremely beautiful woman with a great shape, Brandi Passante has revealed that she was once told that she looks smaller in person than on TV and "I didn't take it as a compliment!" She confessed.
Her actual body measurements:
Height:

5'8″ (177 cm)

Body weight:

171 lbs. (78 kg)

Breast-weight-hips:

41-27-39 inches (104-69-99 cm)

Foot Size:

Unknown

Breast shape:

Natural D

Bra Size:

DD

Shape:

Hourglass