Looking at the kind of life that Blake Lively leads, one would be forgiven for assuming that she is some kind of superwoman. The California native is not just one of the most beautiful actresses in Hollywood but also an award-winning one. Asides that, Lively has also built a thriving carer as one of the most respected celebrity homemakers in contemporary times. All these the actress has managed to achieve whilst juggling a superstar husband as well as three adorable daughters. 
One of Lively Blake's breathtaking features that helped her stand out is her height. She stands 5 feet 10 inches or 1.78 m (178 cm) tall, with a weight of only 138.8 pounds or 63 kg.
Profile Summary:
Full Name: Blake Ellender Brown
NickNames: Blake Lively, Blake
Occupation: Actress, Model
Religion: Christian
Date of Birth: August 25, 1987
Birthplace: Tarzana, LA, California, USA
Zodiac Sign: Virgo
Father Name: Ernie Lively (Brown)
Mother Name: Elaine Lively
Siblings Names: Robyn Lively, Lori Lively, Eric Lively, Jason Lively
Spouse: Ryan Reynolds
Children: Inez Reynolds, James Reynolds, Betty Reynolds
A Look at Blake Lively's Weight Transformation over the Years 
The Beginning of her Hollywood Journey  
Blake Lively properly commenced her career in 2005, appearing in the comedy-drama, Sisterhood of the Travelling Pants. She was 18 years old at the time and her weight hovered around the 50kgs region. This excellent physique, as well as her undeniable talent, undoubtedly enhanced her career prospects and she went on to land more roles. Following her impressive debut in 2005, Lively spent the next decade building a reputation as one of Hollywood's best. She featured in several acclaimed movies and received some awards. She also landed sponsorship deals with the likes of L'Oréal and Gucci.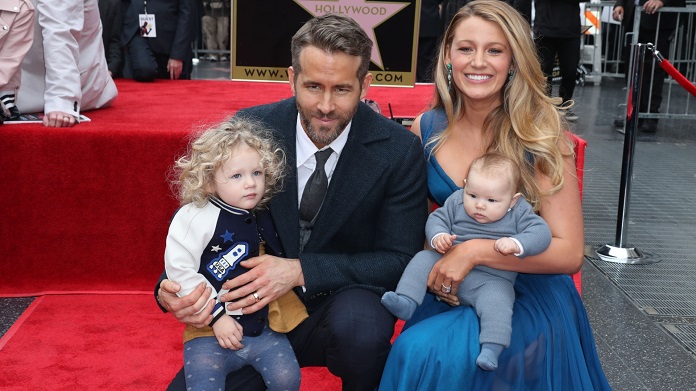 First Baby and Battle to get back into Shape
The post-pregnancy bod is one of the most unreasonable but widely held beliefs in Hollywood. Female celebrities are expected to get back to their sexy physique just weeks after putting to bed and Lively was no exception. The actress met and fell in love with her Green Lantern co-star, Ryan Reynolds, in October 2011. They subsequently got married in September 2012 and welcomed their first child, daughter – James, in December 2014. 
While pregnant with James, Lively had scored the leading role in a horror movie, The Shallows. The role required her to spend copious amounts of time in a bikini and so it meant that she had extra motivation for losing weight. After giving birth, the actress immediately sought out the help of her personal trainer, Don Saladino, owner of DriveClubs Gyms New York. She trained for five days a week; focusing on her upper & lower body, arms, and shoulders. She also utilized the innovative kettlebell sumo deadlifts for the backside of her body.
Lively was able to achieve the desired physique in just two months and subsequently took on the role. All of her hard work paid off as The Shallows was quite successful. It grossed $119.1 million on a budget of $25 million while Lively received praise for her powerful performance. The actress, however, did not neglect to share her misgivings about the unrealistic expectations placed on women. According to her, when a woman gives birth, she should be celebrated for doing an incredible miracle rather than being hounded for aesthetic transformation.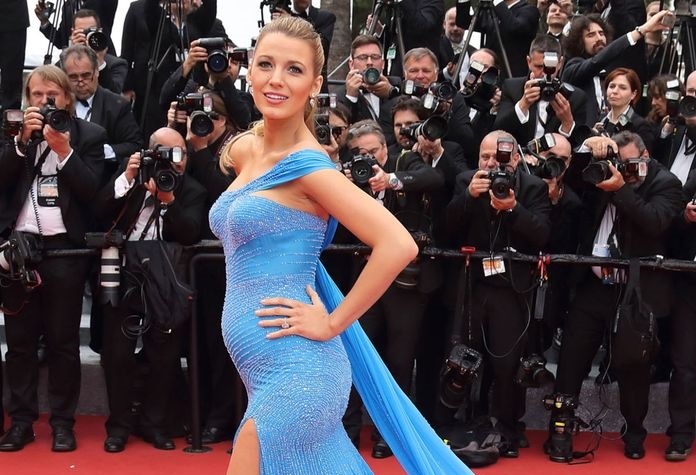 Second Baby and Bouncing Back Once Again
Lively and her husband welcomed their 2nd daughter, Inez, in September 2016. Before the birth, the actress had packed on several pounds but she did not let this fact depress her. She rather turned to her personal trainer, Don Saladino, once more and they embarked on a lengthy weight loss journey. During this period, Lively did not go on any strict diet but rather restricted her eating to quality foods. She avoided processed and junk foods and ate in moderation. Additionally, the actress trained 4-5 days in the gym and her focus was not on losing weight in the shortest possible time but rather in the healthiest possible way. Following a 14-months intensive training, Lively shed about 61lbs (27kg). She thus took to Instagram to thank Don for kicking her back into shape.
Third Time is a Charm
Blake Lively welcomed her third daughter in October 2019, and she subsequently shared an Instagram post in which she complained about the loss of her pre-baby abs. The actress, however, did not stop at complaining but went a step further to work out as usual. This time around, she didn't have much time for embarking on common workouts, such as spin class or treadmill run, but rather utilized her daughters as weights. Lively was also not afraid to get a little extra help. During the premiere of her film, Rhythm Section, in January 2020, the actress stunned in a curvy off-shoulder vintage gown. She later revealed that she wore a corset to fit into the dress. 
Hispanic News Blake Lively Tells Her Pre-Baby Abs 'I Miss Us' After Giving Birth to Third Daughter https://t.co/7TCdZMH2eY pic.twitter.com/kdb8wppgBG

— HispanicNews.com (@HispanicNews) January 24, 2020
Joining the Ranks of Celebrity Homemakers
Celebrity homemaking is one of the enduring fads in Hollywood and Lively has tried her hands at it. Between 2008 and 2015, the Gossip Girl star embarked on several international and local cooking classes, including at the famed Le Cordon Bleu culinary institute. The actress also took classes in home décor and implemented what she had been taught. Additionally, Lively launched a website, Preserve, in 2014. The website featured unique hand-made items, vlogs as well as digital magazines. 
Following the lunch of her homemaking career, many dismissed Blake Lively as just another actress (the others being the likes of Gwyneth Paltrow, Jessica Alba, and Sarah Jessica Parker, etc.) who had decided to go domestic just because acting work had dried up. The California native, however, took the criticisms in stride and maintained that she would continue doing what makes her happy. Lively has done just exactly that and it seems she has proven the naysayers wrong over time. She has maintained a thriving acting career whilst still indulging in her passion for domesticity. 
5 Feet 2 or 5 Feet 10: Exactly How Tall Is Blake Lively?
Lively is one of those people that has always been on the tall side of the height spectrum. She was even admitted into school as a 6-year-old because she was unusually tall for her age. The actress now officially measures 5 feet 10 inches but this has not stopped some detractors from spreading falsehood about her height. Some have claimed that Lively is just 5 feet 2 inches tall but that story never flew as it is kind of obvious that she is tall.
Still, on the topic of Blake Lively's height, the star indicated that her height has been a limiting factor when it comes to her love for high heels. Here is what she told Access Hollywood in 2012, ' I love really high heels, so it becomes a problem sometimes. I just feel like huge … you don't want to feel like the man.' Well, thank God her 6 foot 2 husband makes her feel like every bit of the woman she is. Here are the names of a few notable celebrities who share Blake Lively's height. They are Taylor Swift, Johnny Depp, Tyra Banks, and Adriana Lima. 
Body Measurements:
| | |
| --- | --- |
| Height | 5 feet 10 inches or 1.78 m |
| Weight | 138.8 pounds or 63 kg |
| Breast Size | 35 inches |
| Bra Size | 34C |
| Cup Size | C |
| Body Measurements | 35-28-36 inches or 88.9-71.1-91.4 cm. |
| Figure | Hourglass |
| Chest Size | 35 inches or 88.9 cm |
| Waist Size | 28 inches or 71.1 cm |
| Hips Size | 36 inches or 91.4 cm |
| Dress Size | 4 (US) or 36 (EU) or 8 (UK) |
| Shoe Size | 9 (US) or 40 (EU) or 7 (UK) |
| Eyes Color | Blue |
| Hair Color | Light Brunette |
| Natural Breasts or Implants | Natural |