Born on the 20th of November 1942, Joe Biden is 80 years old. Being a septuagenarian (78) when he assumed office, he made history as the oldest person to be installed as the president of the United States. By virtue of that office, he has become one of the most popular and powerful men in the world.
Before he became the 46th president of the United States, Biden served as the 47th Vice President of the United States under Barack Obama. Before that, he represented Delaware in the U.S Senate for over three decades. Given that, much of his life has always been known to the public. Regardless, these young Joe Biden pictures might expose some facts that many are yet to learn about the kind of upbringing the president had and what the soon-to-be octogenarian looked like in the early years of his life.
Pictures That Captured The Earlier Life of Young Joe Biden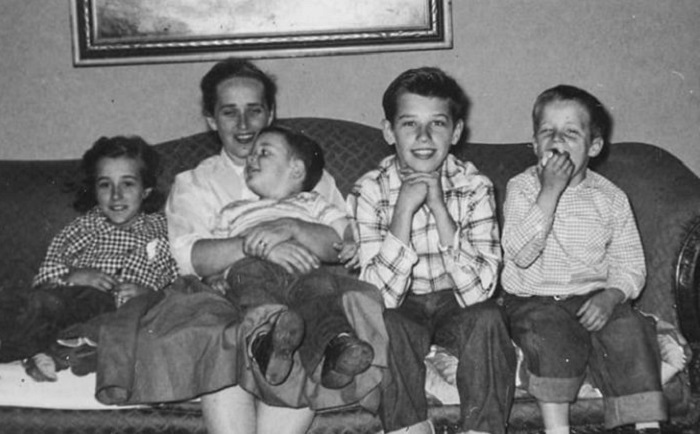 The 46th U.S. President was born in Scranton, Pennsylvania, to Joseph Robinette Biden, Sr. and Catherine Eugenia Finnegan Biden. He is the oldest child of his parents' four kids and as such, had three younger siblings: a sister named Valerie and two brothers named James and Francis.
Looking at the status he has attained in politics, one might assume he came from a prestigious family but this is not so. Joe had a humble beginning as his father lost his wealth around the time he was born, forcing the family to live in a little house on North Washington Avenue with Joe's maternal grandparents.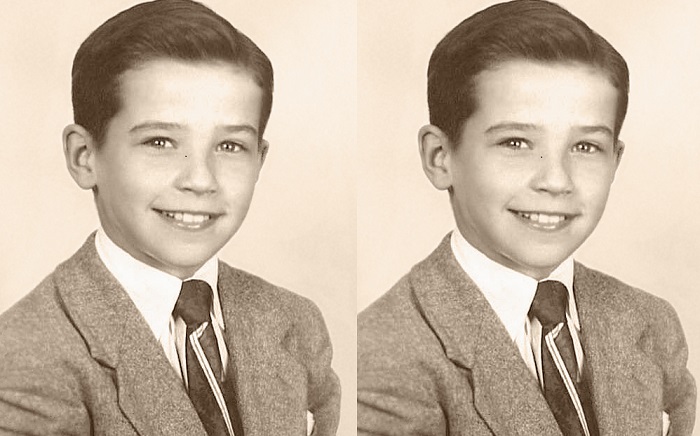 The financial situation of the family worsened as the patriarch failed to find any stable job in Scranton. So in 1953, when the president was 10 years old, the Biden family relocated to Delaware in search of a better life. It is said that they first settled in Claymont before relocating to Wilmington. Since then, Delaware has been the home of Joe Biden. As fate would have it, the financial condition of the family improved after Biden Sr. became a used-car salesman, this afforded Joe the privilege to attend a private, Roman Catholic college preparatory school called Archmere Academy.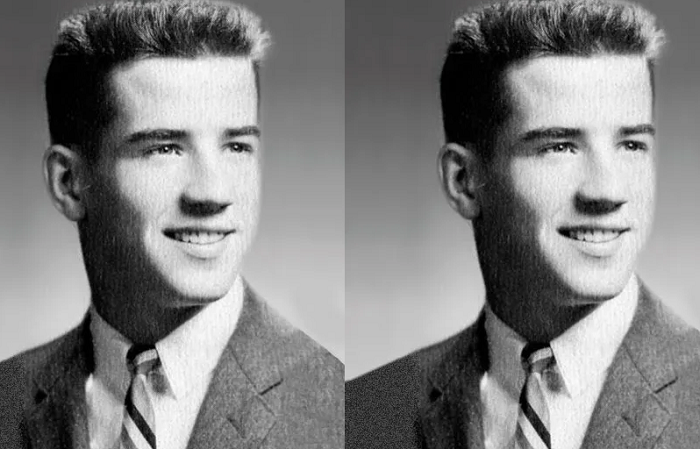 Joe Biden was a charismatic and popular teenager in high school. At Archmere Academy in Claymont, he served as the president of his class, both in his junior and senior years, even though he didn't have great grades. He was also active in sports as he played baseball and football for the school teams. He would go on to graduate from the school in 1961.
The picture above is probably the most popular young Joe Biden photo you would find online. It's one of the rare photos from his days in college. Following his graduation from high school, Biden enrolled at the public research university in Newark, Delaware, the University of Delaware. There, he briefly played football and graduated in 1965 with a Bachelor of Arts degree in history and political science. He would later proceed to Syracuse University College of Law where he bagged a Juris Doctor. Before this, he got married to his first wife.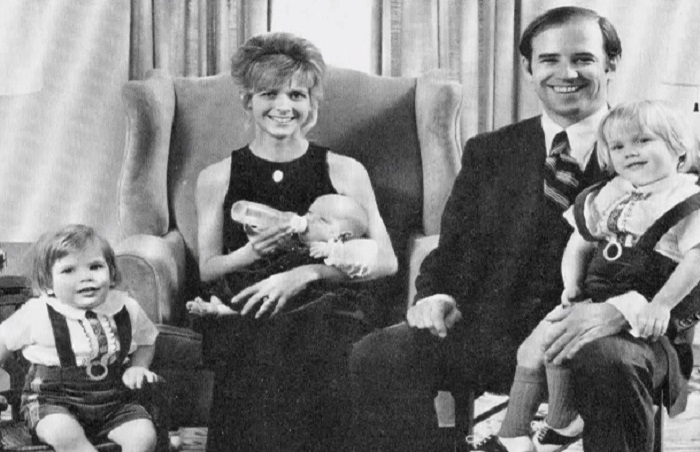 On the 27th of August 1966, barely a year after he graduated from the University of Delaware, Joe Biden got married to his first wife, Neilia Hunter Biden. She was a student at Syracuse University and even though they got married in 1966, they waited until Biden obtained his Juris Doctor before they began a family.
Joe and Neilia welcomed their first child, a son named Joseph R. "Beau" Biden III in 1969. The following year, they had their second child, son Robert Hunter Biden, after which they welcomed a baby girl named Naomi Christina "Amy" Biden in 1971.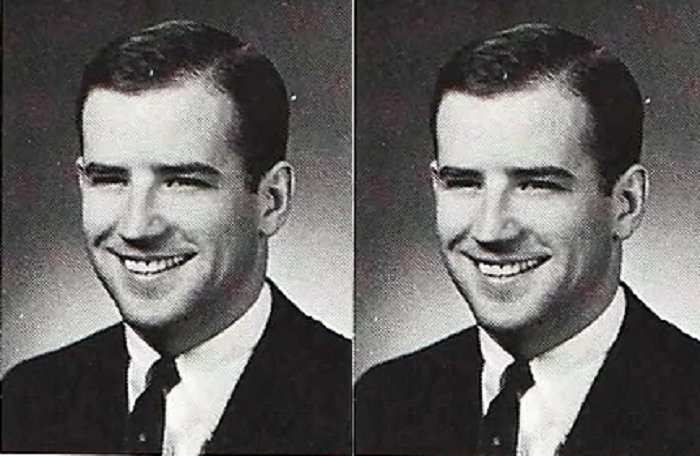 The same year Joe Biden obtained his Juris Doctor from Syracuse University, he became a clerk at a law firm in Wilmington which was led by a Republican named William Prickett. The following year (1969), he was admitted to the Delaware bar and it marked the beginning of his career as a public defender.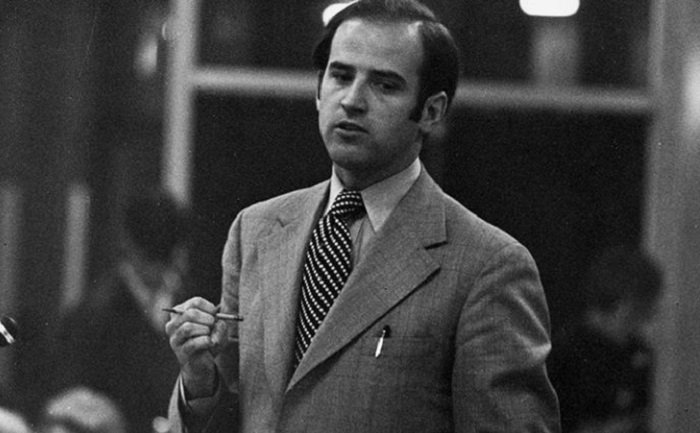 While in his late 20s, Joe Biden practiced law at the Wilmington firm and worked part-time as a public defender. He would later form a law firm with a colleague and also took to managing properties to supplement his income. He would later launch the first political campaign of his career that had him vying for the 4th district seat at the New Castle County Council. Biden won by 2,000 votes and it marked the beginning of his journey towards becoming the president of the United States.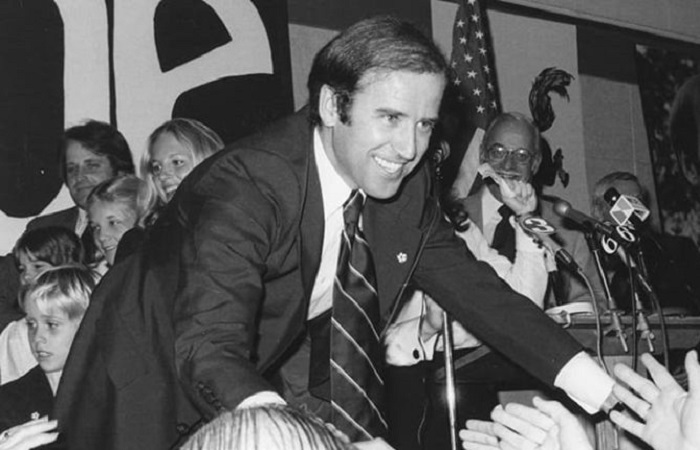 The young politician's career took a leap in 1972 when he defeated Republican incumbent J. Caleb Boggs to become the junior senator from Delaware. Joe was still 29 years old when he defeated Boggs with 50.5 percent of the vote. Thankfully, he turned 30 as required by the constitution in November 1972 before he was sworn in. But the following month, Biden suffered a tragedy that made him lose interest in politics and life at large.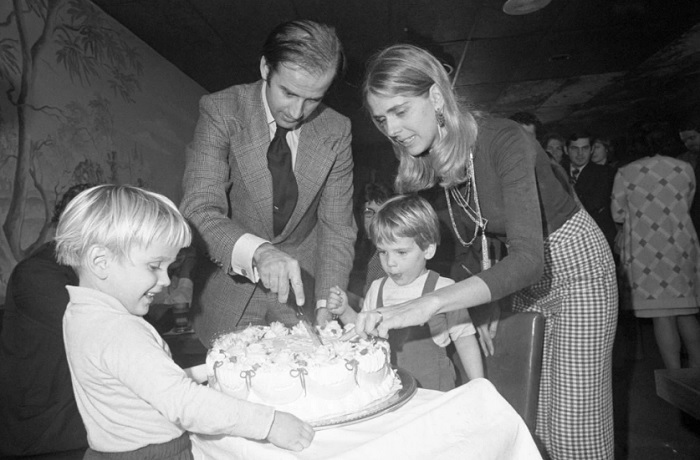 Joe Biden was a loving husband to Neilia and the kids they had. Despite his busy schedule, he made time for his family and the picture above captured some of the last moments he spent with Neilia. It was his 30th birthday in 1972 and the family had a party in Wilmington to mark the day. About a month later, tragedy struck: Joe lost Neilia and Naomi on the 18th of December that year in an automobile accident. Many years later, precisely on the 30th of May 2015, he lost his oldest son Beau to aggressive brain cancer. He was 46.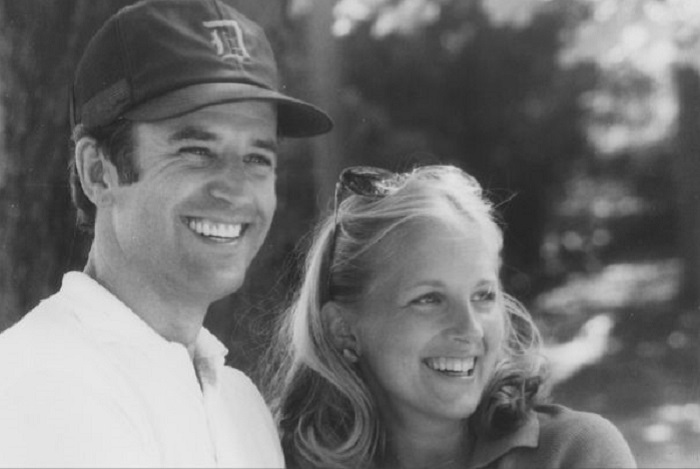 A few years after the passing of his first wife, sometime in 1975, Joe Biden met Jill Tracy Jacobs, a teacher who later became his second wife on the 17th of June 1977. The couple had a daughter named Ashley Biden in 1981 and have been together ever since.