Michael Fabricant's hair is real although the controversial British MP has undergone some form of hair transplant in the past.
This accounts for the impressive mane of thick blonde hair that he still spots despite his old age. The impressive nature of his hair has led to long-running speculations that he wears a wig but that is not true. Michael Fabricant does not wear a wig.
Michael Fabricant Has Thick Blonde Hair Despite Being in His 70s
Michael Fabricant is a conservative member of parliament in Britain. He has been in parliament since 1992 and represents Litchfield. He is currently in his 70s but still has an amazing mane of blonde hair that most men much younger than him cannot boast of. His hair resembles a short, thin, bob and has, therefore, become his trademark.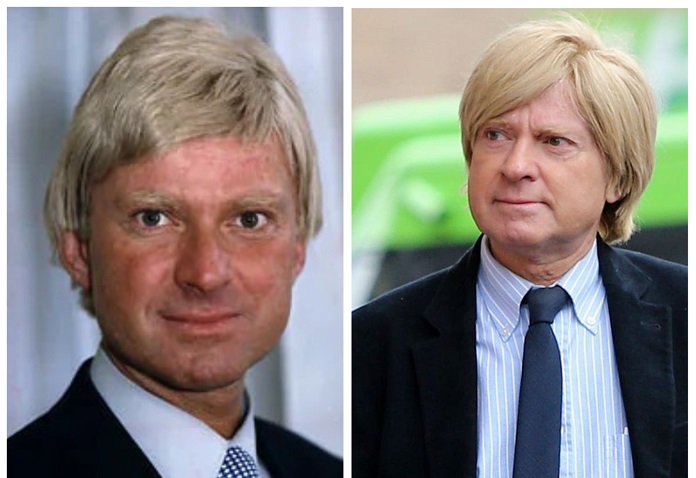 This Has Led To Speculations That He Wears a Wig
Michael Fabricant has faced several speculations over his hair and the reason for this is not farfetched. It is a scientifically-proven fact that hair loss increases as one advances in age. Available statistics also show that hair loss is one of the most common conditions people suffer in the U.K. It reportedly affects 70% of all men by age 70 and 50% of women by age 50.
Fabricant is currently in his 70s but his hair has defied all these statistics. This has led to several speculations that he wears a wig. Back in 2014, he was asking then Prime Minister, Theresa May, a question in parliament when two of his colleagues, Kelly Tolhurst and Huw Merriman, were spotted behind his back obviously talking about his hair. Merriman openly pointed his hands towards Fabricant's hair and mouthed that it was definitely a wig.
Who is the Tory behind @Mike_Fabricant mouthing the words 'it's a wig' after he and his colleague next to him had a good look? I think we're talking going viral quite soon

— ALASTAIR CAMPBELL (@campbellclaret) January 23, 2019
The incident was captured on TV and went viral. Fabricant didn't find it funny but was reserved in his response. He pointed out that Merriman was a short-sighted newish MP who didn't realize that their proceedings were televised. He also mused that he (Merriman) would do better in the future. Many people supported Fabricant and stated that Merriman should have been more subtle and respectful. They also described his act as childish and immature.
The guy in the Commons mouthing "it's a wig" while Michael Fabricant addresses the PM could have been a little more subtle… pic.twitter.com/w2uWpGYmOf

— Tom Bushell (@TomBushellComms) January 23, 2019
Michael Fabricant's hair also raised some dust in 2017 when he appeared on a celebrity episode of a blind dating reality TV show known as First Date. Fabricant's date was a fantasy novelist named Jan and she remarked that that 'his wig was a bit of a giveaway' and that he should 'get rid of it'.
Fabricant didn't like this and remarked that making personal comments during dinner was rude. He pointed out that his hair was him and that if Jan didn't like it, then it was tough luck. The dinner proceeded without any more incident and Fabricant and Jan decided to keep in touch as friends.
It's Huw Merriman MP. I realise no-one knows him. A newish member, a little short sighted, and who doesn't yet realise that PMQs are televised, bless.
I know people are annoyed about his antics, they have been calling my office, but he'll eventually learn how to behave. Sweet. https://t.co/bJOjj1Trwy

— Michael Fabricant ???????????????? (@Mike_Fabricant) January 23, 2019
Michael Fabricant Has Denied Wearing a Wig but Admitted That He Has Had Enhancement of the Follicular Area
Michael Fabricant has avoided discussing the issue of his hair directly but in 2014, he did speak out about it. He insisted that his hair is not a wig. He, however admitted that he has undergone what he described as "enhancement of the follicular area". He did not specify the sides of his hair where the enhancement was done.
A simple online search will reveal that you can deal with hair loss through a hair transplant that involves removing patches of hair from your head and reinserting the hair follicle by follicle into the bald sections. It is therefore safe to say that Michael Fabricant has had a hair transplant.
The issue of Michael Fabricant's hair is one that would never entirely die down. There are even parody accounts to that effect on Twitter. One is known as Michael Fabricant's Wig. The account was opened in March 2019 and has 87 followers. It retweets Fabricant's tweets and then criticizes them.