Koksal Baba is a Turkish former professional boxer-turned YouTuber, vlogger, comedian, and online celebrity. He is best known for his eponymous YouTube channel on which he shares videos of his daily life in Turkey.
People become famous for doing so many things. While some rose to prominence for being superstars in sports, politics, and whatnot, others broke into stardom as a result of their activities on the internet; Koksal Baba belongs to this class of celebrities. He became a public figure after a video he appeared in went viral in 2015.
Ever since then, Koksal Baba has been able to maintain a significant degree of popularity on the internet, particularly on YouTube, where he has more than 800k subscribers and more than 300 million video views.
From his family life to a thriving YouTube career, here is everything you should know about the YouTube star.
Summary of Koksal Baba's Biography
Full name: Köksal Bektaşoğlu
Nickname: Koksal Baba
Gender: Male
Date of birth: February 10, 1975
Place of Birth: Trabzon, Northern Turkey
Koksal Baba's Age: 48 Years Old
Ethnicity: Mixed
Nationality: Turkish
Zodiac Sign: Aquarius  
Koksal Baba's Height in Inches: 54
Koksal Baba's Height in Centimetres: 137
Koksal Baba's Net worth: $327,000
Famous for: His YouTube content
Koksal Baba's Instagram: koksalbaba
Twitter: Köksal Baba
Facebook: Köksal Baba
Early Life and Background
The famous little man was born on the 10th day of February in the year 1975. His place of birth was in Trabzon, a city on the coast of Northern Turkey. Baba's zodiac sign is Aquarius, while his real name is Köksal Bektaşoğlu.
From the information available and shared by him, we know that Baba is a retired boxer. According to him, his career lasted for almost twenty years, after which he officially retired in the year 2010. The YouTube star often brag about winning the Turkish junior boxing championship for three years between 1995 and 1998.
While details of Baba's family life and background are hard to come by, we can tell that the internet sensation was nicknamed Köksal Baba after he went viral.
His YouTube Career And The Video That Made Him Famous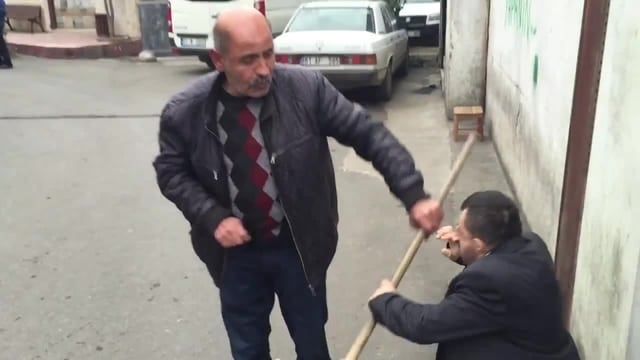 In 2013, Koksal Baba and a friend began their lives on the internet. He and his friend, Süleyman Köse, started a YouTube channel, Köksal Baba, documenting the life of the diminutive former boxer. The duo created an account across all major social media platforms, from Facebook to Vine to Instagram.
Two years into his internet life, either through coincidence or an act of ingenuity, Koksal Baba went viral after a video of him fighting a regular-sized man made it onto the internet.
As captured in the video, Baba was fighting a man twice his size on the street. Shortly after the video was shared online, it went viral, raking in over six million views and earning him a massive following on his social media platforms. As of 2019, the video has more than nine million views.
Best described as the most unlikely viral video in the world, the incident was a stepping stone for Baba to attain the status of a celebrity. While the video introduced him to the world, he has been able to maintain his popularity by uploading videos where he says and does several funny stuff.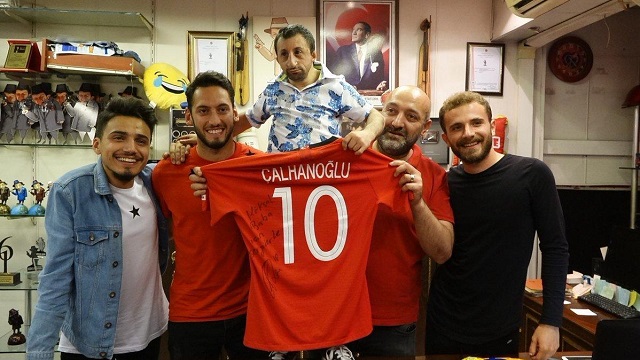 All of this has made him a popular figure on the internet. More so in Turkey, where he has been interviewed and reported on by some of the country's major media outlets. Online, he has more than 800k subscribers on his YouTube channel and has more than 315 million views, from over 650 uploaded videos.
Koksal Baba's Elusive Family Life
Despite being one of the most recognizable faces on the internet, with thousands of fans across Europe, Koksal Baba's family life continues to be a subject of mystery.
It is unknown if he is single, married, has kids or not. So far, all we know about the YouTuber's family is that he lives with his uncle, a man whose identity remains unknown.
As for his love life, it is also unknown if Koksal has dated any woman in the past. From what we've seen so far, the YouTuber seems to be very much focused on his internet career as well as using his internet influence to promote various philanthropic works.
Other Fun Facts You Should Know About The YouTuber
His closest friend and work buddy
The name of the internet personality's closest friend is Süleyman Köse, who is also his video man. The pair became friends after getting in a fistfight when they met for the first time. Following the incident, the two became playfellows and have been documenting their adventures together.
He was once the subject of a death hoax. In 2016, Koksal Baba was rumored to have died in a truck bombing in Sweden. It turned out to be false.
Due to his popularity, especially in Turkey, Koksal has been approached for appearances in several TV shows and movies. On his IMDb page, he is listed as one of the actors in the film 3 vakte kadar (2018). Some of the films other cast members include Recep Aktug, Tuncay Akça, Hasan Gümet, Doga Konakoglu, etc.