Popular Hollywood actress Lori Loughlin is neither a Republican nor a Democrat, at least she has not openly declared her membership of either party.
Lori Loughlin used to be regarded as a Republican until her actions, and that of her husband caused an uproar on social media and a subsequent debate about her beliefs, morals, and political stand. Her action contradicted what is supposed to be her belief, giving the public the impression that she is either two-faced or not an ardent Republican as alleged.
Lori Loughlin Has No Definite Political Affiliation
Lori is an American sitcom star, actress, and producer. She featured in the ABC sitcom Full House, and its Netflix sequel Fuller House. Although she has not specifically declared support for any political sect, she has made statements and insinuations from which she was deduced to be a Republican.
Loughlin is married to Mossimo Giannulli, a fashion designer who had on several occasions declared support for Trump during and after the time that he contested for President of the United States. However, in recent past, the couple was involved in a scandal that led to the questioning of their morality, and political affiliation.
The College Admission Scandal That Questioned Loughlin's Political Leaning
In 2019, the actress and her husband were involved in a public scandal after they tried to pay their daughters (Olivia Jade and Isabella Rose) way into the University of California. On March 12, 2019, they had offered a bribe worth $500,000 so that their daughters would be admitted.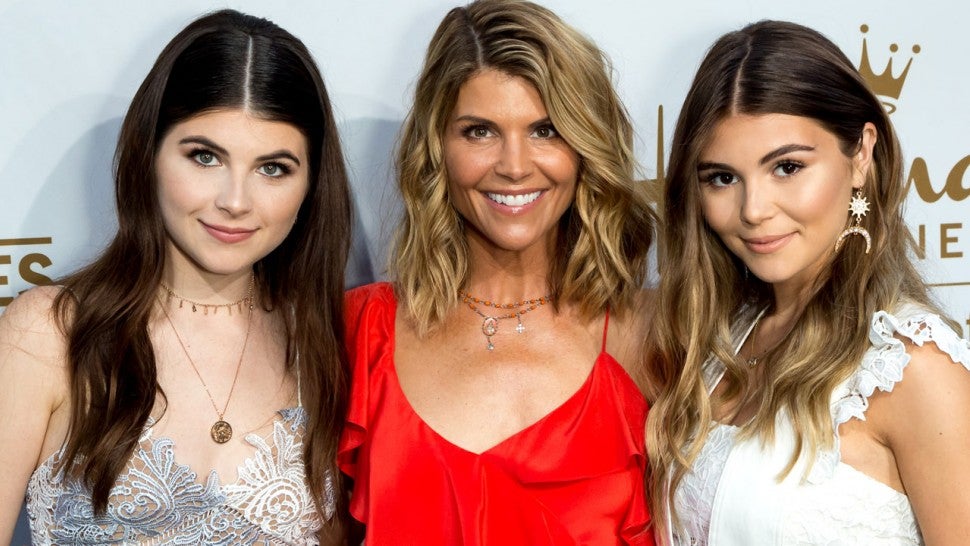 The illegal admission was organized by William Rick Singer who was into the business of helping people get admitted into prestigious American Universities through bribes. He conducted the whole sham by receiving donations through his smokescreen Key Worldwide Foundation where those who want to cut corners in getting their kids admitted to elite colleges will donate money to. Singer will then create false test scores and fake credentials for sports activities which helps them get into school.
Those who patronize Rick are often the wealthy ones. At the time when Lori and her husband did theirs, they were not the only ones involved. Other people like the actress who featured in Desperate Housewives, Felicity Huffman, Gamal Aziz, and Douglas Hodge were involved as well. Of the over 50 parents that took part in the illegal act, Lori and Giannulli were in the limelight because she is the most famous of all the other persons involved.
Although it was later assumed that Giannulli played the major role in the entire act while Lori simply followed along, the latter still has a fair hand in the wrongdoing. One of the important roles she played was taking photos with her daughters. She paid a professional to take their pictures and later photoshop them to look like pictures from athletic competitions.
Lori and Giannulli Got Jailed and Fined for The College Admission Scandal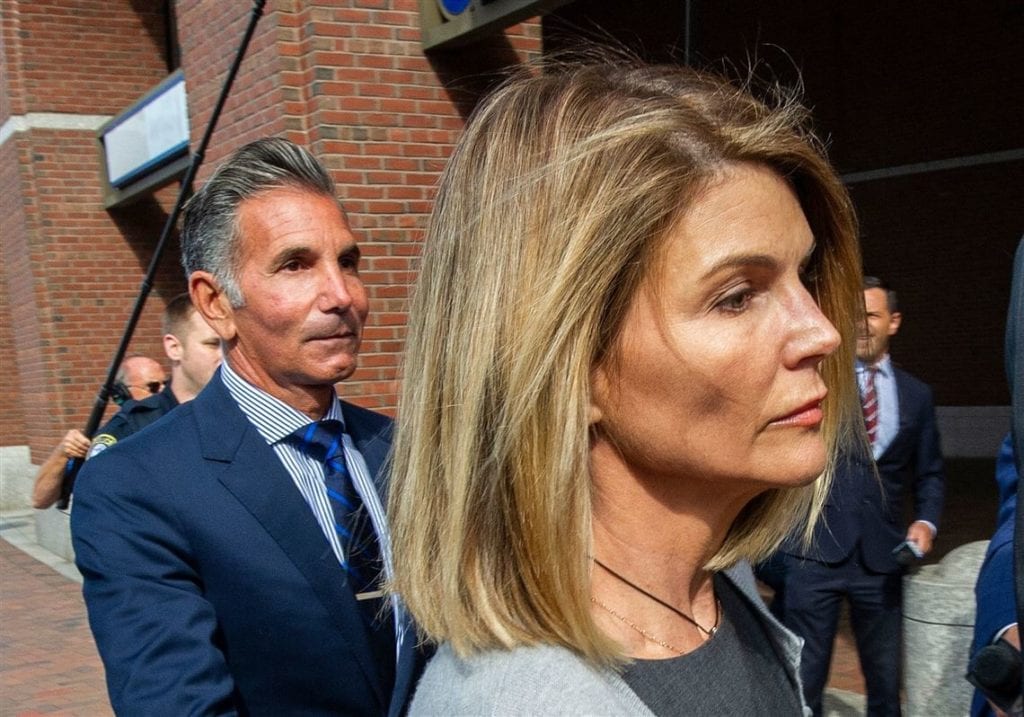 Both parents were tried in court, and they pleaded guilty. Lori was sentenced to serve two months while her husband was to serve five months in prison for their actions. As part of their punishment, the husband and wife duo were told that they would serve two hundred hours and one hundred hours of community service, respectively, upon their release. They will also pay penalty fees of $150,000 and $250,000, with Giannulli paying the higher price. They will also be supervised for two years.
Both served their terms, and the actress was the first to be released in December 2020 after she completed her prison time. During her trial, she had said that she thought what she was doing was to show how much she loved her children and cared for them, but she has now realized how much wrong rather than good she was doing. She acknowledged that her actions were bad and she would go back and change things if she could, but since she could not do that, she was ready to face the consequences; she said these amidst tears.
Apart from Lori Loughlin and Mossimo Giannulli, over a dozen parents also pleaded guilty, out of the over fifty parents involved. Other parents were equally charged based on the intensity of their offense. Felicity Huffman, who paid $15 000 for Rick to increase her daughter's SAT score, was made to spend eleven days in prison.
After the release of Lori Loughlin and Mossimo Giannulli in April 2021, both asked permission to travel to Mexico. While they are supposed to be under supervision in California, they were granted permission so that they could spend time with family.
Alleged Political Scheme Behind the Admission Scandal
There are speculations about some political activities that can be linked to the admission forgery crime. It is alleged that more than $950,000 of donations were made by the parents involved to politicians/political candidates. Although it is legal to donate to political organizations, and the people did nothing wrong in donating, other people still have reasons to think that their donations were related to the elite college admission scandal.
Lori Loughlin's Husband Donated More to Republican Candidates
The majority of donations made went to the Democratic politicians, while a handful was given to the Republicans. It was, however, noticed that of all the people that donated, Giannulli constantly donated to the Republicans. This somehow reaffirms his commitment to the Republican party.
Despite the huge amount of donations made to the Democratic and Republican parties, both have come out to condemn the act and those involved in the scandal. Although they have completed their prison terms, the couple is still under two years of supervision. Also, Lori has completed her community service while Giannillu is working to complete his, and their daughters were not granted admission into the University of California.
Again, Lori Loughlin doesn't have a strong political affiliation to either the Democratic party or the Republican party. The assumptions that have been made about her political leaning are drawn entirely from that of her husband who was or perhaps still is an avid supporter of former United States President, Donald Trump, a Republican. Also, she is assumed to be a Republican because of her conservative views and her support for Candace Cameron Bure, her Fuller House co-star who is also conservative, as revealed in an episode of The View.