Joel Osteen has been married to his wife, Victoria since 1987. Together, they have two children- a son named Jonathan Osteen and a daughter named Alexandra Osteen. Just as the couple's life revolves around their ministry, they have also succeeded in getting their children to be actively involved in the church ministration.
Joel Osteen has five siblings. They are Paul Kent Osteen, April Osteen Simmons, Lisa Osteen Comes, Justin Osteen and Tamara Osteen.
Joel Osteen is an American pastor, television evangelist, and author of many best-selling Christian/motivational books. Popular for being the current senior pastor of Lakewood Church in Houston, Texas, Osteen began his work as a pastor from where his father left off in 1999 and has since built it up to a height that is far above where it was when he took over.
With tens of thousands of people in attendance at his church every week in addition to millions more watching him on TV all over the world, and a net worth estimated at $100 million, Joel Osteen has established himself as one of the world's most powerful pastors/televangelists.
Osteen focuses his messages on the power of a positive attitude and love as he believes that concentrating more on the love of God would make people better than emphasizing their sins. Thanks to his broad appeal, famous individuals such as Khloe Kardashian, Oprah Winfrey, and John McCain among others, have declared that they are his fans.
In addition to his ministerial work, Joel Osteen is also a husband and father. Find out all about his nuclear family below.
Joel Osteen's Life Before Ministry
The influential televangelist is one of John Osteen and Dolores ("Dodie") Pilgrim's six children. He was born on the 5th of March 1963, in Houston, Texas, where he attended Humble High School, a public secondary school located in Humble, Texas, graduating in 1981. He went on to enroll at Oral Roberts University in Tulsa, Oklahoma, where he studied radio and television communications for a short while before he dropped out in 1982 and moved back to Houston.
Meanwhile, in 1959 Joel's parents established their church, Lakewood Church, in an abandoned feed store with just a handful of people. They started out as Baptists but shortly after, the church became independent and nondenominational. After Joel abandoned his college education and returned home, he made his intention of starting a television ministry known to his parents. With their approval, he founded Lakewood's TV program, creating a production team to televise his father's sermons.
During the 17 years that followed, Joel worked very hard to make his father look good. He would cut down his 40-minute long sermons to 25, ensure that the light and sound are as they should, and even pick out the best suits snd ties for his father just to ensure that he looked good for the television. Just like any other father, this made John Osteen happy. The father and son pair were best of friends and they did not only work together but they also travelled the world together. According to Joel, that was all he thought he would do with his life as he was content.
Rejecting The Call To Preach
But knowing that his son could be much more, his father would ask him once in a while to come and help him pastor the church but repeatedly, Joel would decline politely. As he said, it was so far from what he wanted for himself and he had no desire to do it. However, his father kept prodding, trying to convince him that he'd make a great preacher and Joel kept refusing, asking his father to do the preaching while he made him look good.
Unwilling to let his son 'remain small', one day when the then-77 year-old-John was having dinner at the home of Joel's sister, Lisa, he decided to call Joel Osteen and make another attempt at trying to get him to become a preacher. Judging by how it had always turned out, both Joel's mother and his sister told his dad that he was wasting his time. At first, it went the way it had gone many times before then, with Joel insisting that preaching was not for him. However, there was something different this time.
According to Joel, 90 seconds after he dropped the call, he felt something in his heart which said, "Joel, you need to do it". Following this prompting in his heart, he called his father back and told him that he would stand in for him the next Sunday just to make his father proud, to the surprise of his mother and sister. Remembering the week before the D-day, Joel would jokingly describe it as the most miserable week of his life. He was so bent on not failing his dad that he had to tell his wife not to talk to him until the Sunday service was over.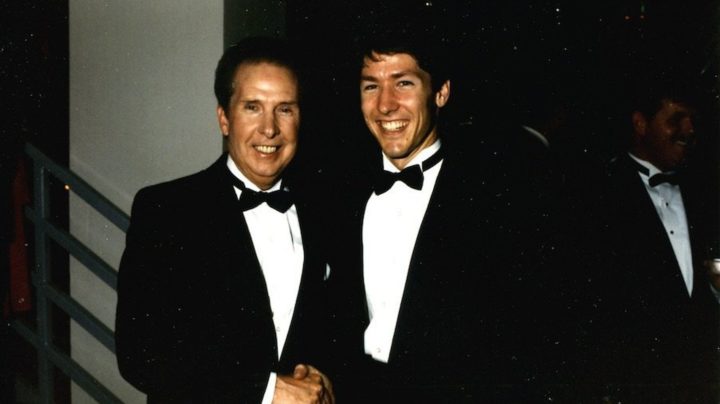 On Friday before Joel's big day, his father was admitted to the hospital following a complication with his dialysis. John Osteen tuned in to his son's first sermon on his phone in his sickbed and couldn't help but be proud of him as the nurses told Joel. As though rest assured that the ministry he had toiled to build for decades was in safe hands, Joel's father had a heart attack a few days later, precisely on January 23, 1999, and "went to go be with the Lord," according to Joel.
Stepping Into His Father's Shoes
In his state of shock due to his father's death, that same thing that pushed Joel to accept to preach the first time now told him that he had to take over as the pastor of his father's church. At this time, Lakewood Church had a membership strength of about 6,000 people and Joel decided he was going to maintain his parents' legacy. According to him, he did his best but did not even know what he was doing.
Initially, he tried imitating his father's stodgy and traditional way of preaching but it did not feel right so he consciously chose to sound more like himself- casual and accessible. This, he said, was because he wanted ordinary people who didn't go to church to comprehend all he was saying. "I never wanted anyone to think I was talking over their heads", he added.
Doing It His Way
Going by his own pattern, Joel concentrated more on sharing stories about people overcoming difficult times and stories about faith being a force that brings people through rough days and less on Bible figures.
He would write out his sermons and learn them by heart, sometimes recording himself while rehearsing in order to study it. He was able to edit himself, paying attention to the particular language he wanted to stick to, thanks to the many years he had spent editing his father's messages for television. Joel Osteen said words he felt were positive over and over again and cut out things he believed might be a turn-off to people. Till today, he has not stopped preaching and writing in ways that only affect people positively as he believes that there is a higher chance of one becoming an embodiment of positivity if one says positive words out loud.
From the time he took over as the pastor of Lakewood Church, its membership has grown exponentially, moving from 6,000 membership to 45,000.  Following the huge increase in number, Lakewood Church needed a bigger space to accommodate more people so, in 2003, they purchased NBA Houston Rockets and the AHL Houston Aeros's former home known as the Compaq Centre.
Improving and upgrading the center cost a whopping $105 million and lasted for more than 15 months. Finally, the church was opened in grand style in 2005 with an estimated 56,000 people in attendance, including Rick Perry and Nancy Pelosi, Governor of Texas and Speaker of the House respectively.
As a result of his relatively noncontroversial sermons and approach to Christianity, Joel Osteen appeals to a huge number of people both nationally and internationally. Speaking in 2008, he revealed that his church's weekly service television program was viewed in over 100 nations of the world. Lakewood Church services are available on the Lakewood Church website, the church's Facebook page and YouTube channel.
Meet Joel Osteen's Major 'Support System'- His Wife
In addition to his tireless effort, Lakewood Church has been able to grow into the megachurch it is today as a result of the unwavering support Joel gets from his wife, Victoria. An author and co-pastor alongside her husband, Victoria was born Victoria Iloff to Georgine and Donald Iloff on March 28, 1961, in Huntsville, Alabama. She lived with her parents near Marshall Space Flight Center where her father, who is a mathematician, served as a part of General Electric's Saturn rocket team under the leadership of Wernher von Braun.
When she was two years old, Victoria's father accepted a job offer with the National Aeronautics and Space Administration (NASA) and as a result, he relocated to Houston, Texas, with his family.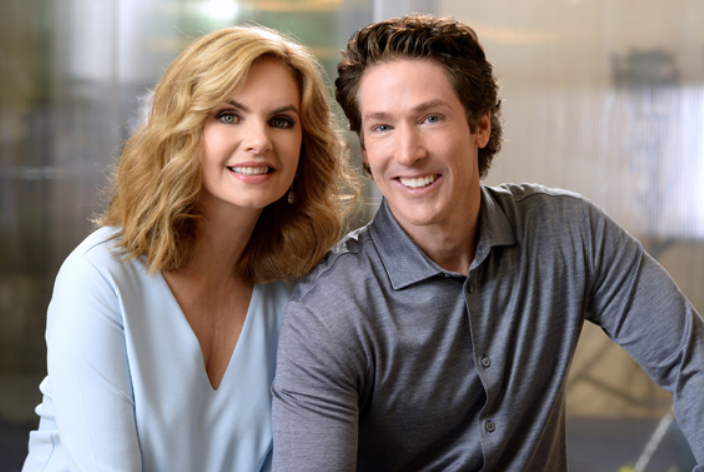 Victoria Osteen enrolled in the University of Houston to study psychology but like her husband, she never graduated. She began her career journey working in her mother's jewelry business, nevertheless, she was set on the path of ministry very early in life. Growing up, her parents were members of the Church of Christ where they both served in different capacities.
While her mother was a Sunday school teacher, her father was one of the church deacons. This way, her parents unconsciously set the stage for Victoria to tow the path of ministry as she would serve with her father, greeting church members, and helping with the offering. She found it interesting to learn about inner ministerial activities, unknown to her at that time that God was preparing her for the future.
Joel and Victoria Met at Her Mother's Jewelry Shop in 1985
She met Joel Osteen at her mother's shop in 1985 when he came to purchase a new battery for his watch and things took off between them from there. They eventually got married in 1987 and would regularly go on mission trips with Joel's father to India and other parts of the world, reaching out to people in the most poverty-stricken areas. Within these years, Victoria's concern for the sufferings of others as well as her passion for ministry increased as she served in several offices faithfully without imagining that her life would eventually end up in ministry.
Speaking in an interview with Get Up! Mornings with Erica Campbell later on the First Lady of Lakewood Church disclosed that becoming the wife of a pastor was an entirely new ballgame for her and something that she never anticipated when she got married. However, since stepping into it, both she and her husband have never looked back.
Fulfilling Purpose Alongside Her Husband
As the First Lady of Lakewood Church, Victoria is a fundamental part of every church service and the Night of Hope events across the United States and outside of it. She can be seen playing her role in the church services on a live internet feed and on a one-hour program televised on the Daystar Television Network. Additionally, Victoria also features regularly on Houston radio station 89.3 KSBJ. She also hosts a live, call-in radio show on Joel Osteen Radio, Sirius XM 128, and due to her wisdom-filled, realistic and personal approach, she has earned a huge number of listeners from different spheres of life all over the world.
In 2003, Victoria Osteen established the Lakewood Church Women's Ministry with the aim of equipping women of all ages and at every stage in life, be it married women, ladies in relationships, women in the workplace, etc. Also a faithful supporter of the organizations Feed the Children and The Bridge, a battered women's shelter, Joel's wife was honored with a Community Impact Award by the Greater Southwest Houston Chamber of Commerce in recognition of her contributions locally.
Victoria is Also a Published Author Just Like Her Husband
The First Lady, just like her husband, is an author. She published her first book, Love Your Life, in October 2008 and within two weeks of its debut, the book made it to the second spot on the New York Times bestseller list. It was also the largest printing by any publisher in 2018. Beyond that, the beautiful lady equally writes children's books and has authored a number of them, including My Happy Heart Books: A Touch-and-Feel Book Boxed Set, Unexpected Treasures, and Gifts from the Heart. Her children's books are Christian-based books that serve as a well from which parents whose desire it is to raise children in the knowledge of God's goodness can draw.
Due to her love for reading and families, Victoria established the Victoria Osteen Child Literacy Program. The program, which seeks to put books in the hands of kids who may not be able to access them and destroy the cycle of illiteracy in the family, was founded in 2010.
Who Are The Pastor's Children?
In addition to raising and pastoring a church of 45,000 people, Victoria and Joel Osteen have also successfully raised two children- a son named Jonathan Osteen, born on April 20, 1995, in Houston, Texas, and a daughter named Alexandra Osteen, born on the 9th of November 1998, also in Houston, Texas. Both children have always been part of their parents' ministry, travelling with them and helping behind the scenes with their Night of Hope events.
Their Son, Jonathan Is Already Following His Father's Footsteps
However, along the line, Jonathan became unsure whether he really wanted to actively involved be in the running of Lakewood Church for the rest of his life. A talented musician who has taken part in musical performances at several Lakewood services, Jonathan attended the University of Texas, where he got a degree in screenwriting. As his mother explained in an interview with Click 2 Houston, he moved to Hollywood for a week after his graduation and stayed with some family friends as he tried to decide if he wanted to build a career in Hollywood. But it rather dawned on him that the true purpose of his life was at home, in Lakewood Church.
As a result, he moved back home with a well-defined sense of purpose and took on bigger responsibilities at the church such as delivering sermons to Lakewood Church youth members on Sunday nights. Just like his Joel Osteen and his father did, Jonathan also shares a very close bond with his dad and this is seen in the way he regularly posts about his father on social media. Speaking of their relationship in an interview with ABC 13, Jonathan revealed that he always depend so much on his father for direction when he gets stuck in the middle of something. "It's great to have someone with all that experience that I can rely on", he added. During his leisure time, Jonathan Osteen says he enjoys spending time with his family and dogs as well as going to the movies.
Their Daughter, Alexandra Osteen is a graduate of The University of Texas at Austin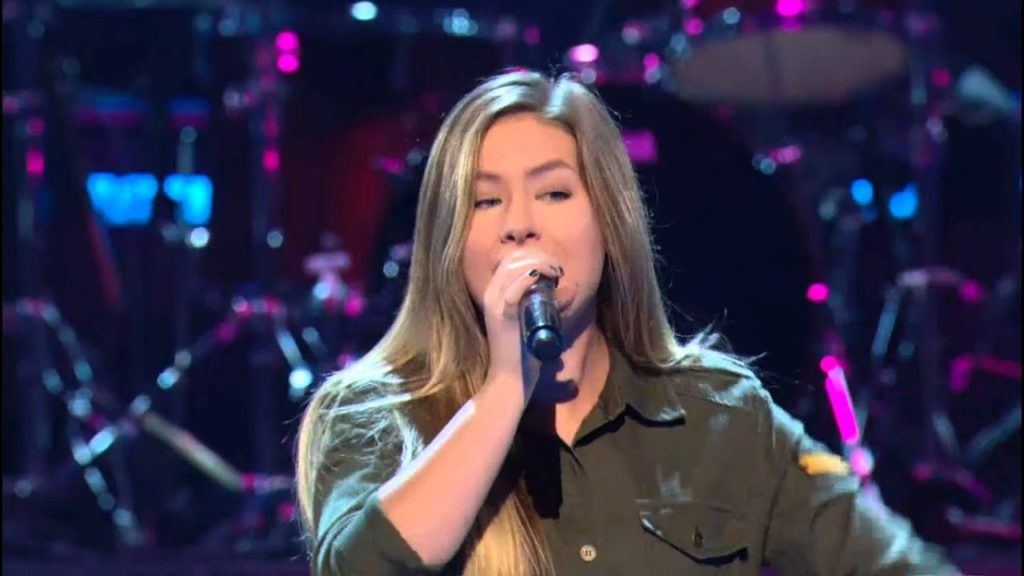 Alexandra Osteen, on the other hand, graduated from the University of Texas at Austin in 2020. She is a part of Lakewood's music department where she displays her singing talent on service days. Alongside her brother, Alexandra is a member of a band from Lakewood Church known as LYA.
The band debuted in 2016 with several singles which include Feelin' and Rush. In 2019, the group also released an EP titled In the Name, Vol. 1. Their song, I've Got a Fire, has over 150,000 streams on Spotify.