The FaZe members, also known as the FaZe clan are a set of YouTube game players who came together to form a team. The team came into existence on May 30, 2010. It was first known as a squad that would upload videos on youtube platform as well as perform trick shots in the video game series, Call of Duty, but as their viewership on their YouTube channel began to increase, the team's video content also began to change to what they believe their viewers actually needed.
The American eSports team popularly known as the FaZe Clan is making a hit on the internet basically for its performance in such tournaments as the multiplayer first-person shooter video game, Counter-Strike: Global Offensive (CS:GO); the free-to-play battle royale game called Fortnite Battle Royale; and the first-person shooter video game franchise known as the Call of Duty.
The YouTube gaming clan which was founded by players known as FaZe Housecat (now renamed as Timid), FaZe ClipZ and FaZe Resistance have so far achieved much success including an over 3,952,883 YouTube subscribers which have placed them among the greatest subscribed gaming teams on the site.
The FaZe members transitioned to eSports with team members competing in CoD: Advanced Warfare, CoD: Ghosts, and recently, CS:GO. Currently, the team has rosters for PUBG, Overwatch, Rainbow Six: Siege, and FIFA. This group of YouTubers do not participate in any competitive gaming for FaZe, they only make YouTube videos in the bid to extend the FaZe Clan brand and entertain their fans. It has been gathered that the formal FaZe Clan Youtube channel has about 4.5 million subscribers, while its member, FaZe Rug possesses the highest number of subscribers out of all the Faze Members.
The current Faze Clan Members include: FaZe Rug, FaZe Rain, FaZe Apex, FaZe Banks, FaZe Blaziken, FaZe Adapt, and FaZe Censor. Meet them
FaZe Rug
Born: November 19, 1996
Age: 27 years old
Place of Birth: San Diego, CA
Total views: 4.8 billion
Education: San Diego Miramar College
Movies: Crimson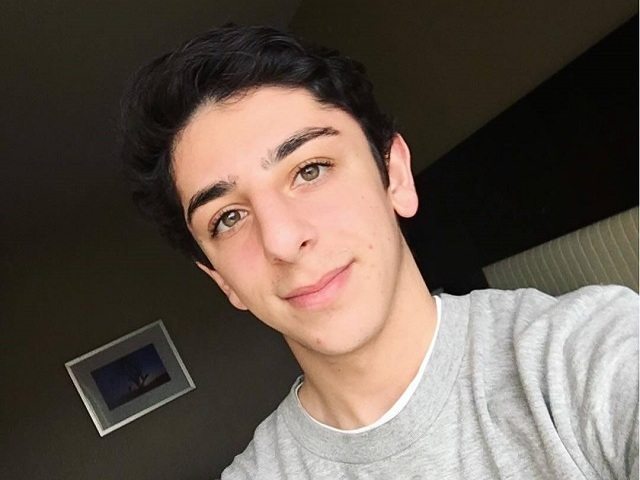 Also known as Brian Awadis, he is an American YouTuber who was born in San Diego, Califonia, on November 19, 1996. His father is popularly known as Papa Rug while his mother is known as Mama Rug. Brian also has a sibling whose name is Brandon. The Young YouTuber came into the limelight in his first year in college when he shared some prank videos one of which is the popular 'Cocaine Prank' which had almost 8.9 million views within a short while.
The Call of Duty videos that he posted on his self-titled channel also earned him over 8 million subscribers. Following people's interest in the kinds of pranks he played on people, FaZe Rug decided to drop out of school so as to pay more attention to his newly found career and make it his full-time job. Today, the young YouTuber has made it big as his videos continue to become more popular, thanks to his technical skills in creating them.
FaZe Rain
Born: May 29, 1996
Age: 27 years old
Place of Birth: Toronto, Canada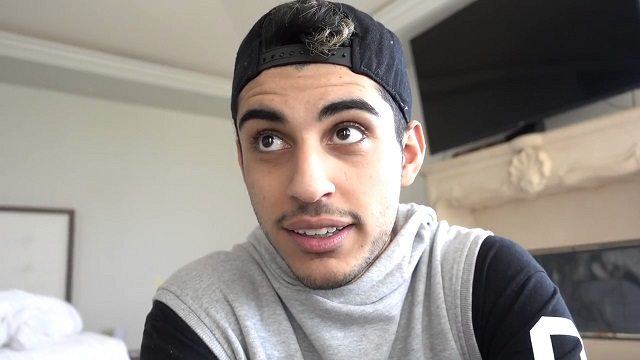 Born as Nordan Shat in Toronto on May 29, 1996, FaZe Rain is one of the most popular members in the FaZe clan. As a professional gamer who posts video-game-related content on his YouTube channels TrickShotting and OMFGRain, FaZe Rain now has over 5.1 million subscribers and 961 million video views. He started making YouTube Videos from his college years, then he made it his career and today, he is mostly known for his Vlogs, Fan mail openings, and Call Of Duty videos. Although he does not play much of Call Of Duty as he used to in the previous times, Rain's aim on YouTube has always been centered on spreading positive messages so as to make people happy.
FaZe Apex
Real Name: Yousef Abdelfattah
Born: June 20, 1996
Age: 27 years old
Nationality/Ethnicity: Palestinian-American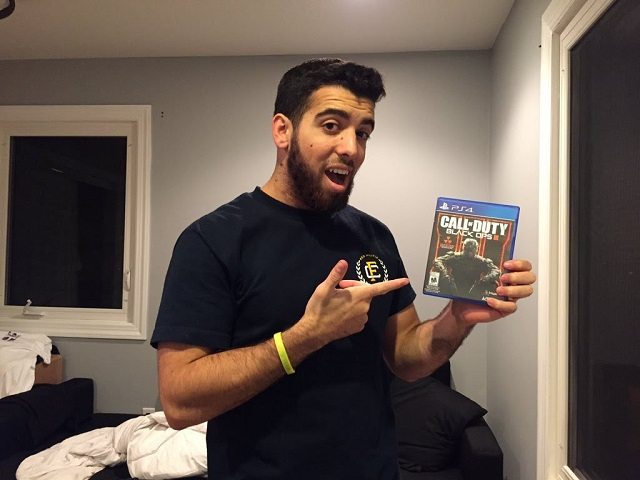 Yousef Abdelfattah, as he is originally known, is an American YouTube star born on June 20, 1996. Apex is also a co-owner and co-founder of the 'FaZe Clan who unlike the other members, has maintained a private lifestyle. Apex uploaded his first Video game in 2008, thanks to his passion for online gaming which he has nursed since his early age. He was then invited to join the FaZe clan in 2010 as its co-founder and co-leader.
Apex later moved into the FaZe House in 2014 and since then, there has been no looking back for him. With his mastery in gaming, Apex has remained a role model to many aspiring YouTube gamers. Aside from the launch of the Call of Duty WWII which laid the foundation to his rise to fame, Apex's videos, particularly the "FaZe Baby Trick Shot" which has earned him over 5 million views, has enabled him to earn as much as $448,500 annually.
FaZe Banks
Real Name: Richard "Ricky" Bengston

Born: 

October 18, 1991

Age: 32 years old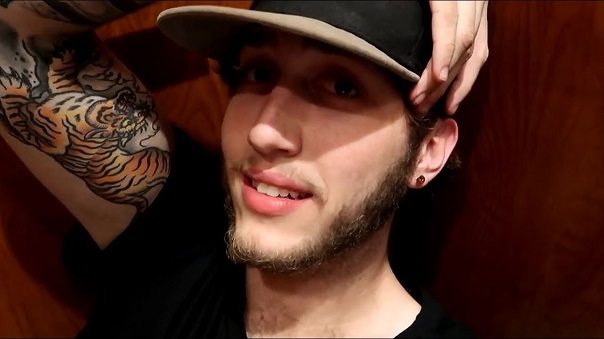 Born as Ricky Banks on October 18, 1991, FaZe Banks is another internet sensation who became famous as one of the FaZe members who inspires people with their gaming skills. Banks started his YouTube channel in September 2011 under the name BanksHasBank. But through his mastery in the games, he became the leader of the game team SoaR before joining the now-famous Faze Clan in 2013. Banks later became FaZe Clan's Chief Operating Officer with over 1.5 million subscribers and alongside his activities as vlogger, he is a famous producer, composer, and songwriter.
FaZe Blaziken
Real Name: Lucas Mosing
Date of Birth: August 19, 1996
Age: 27 years old
Country of Birth: Austria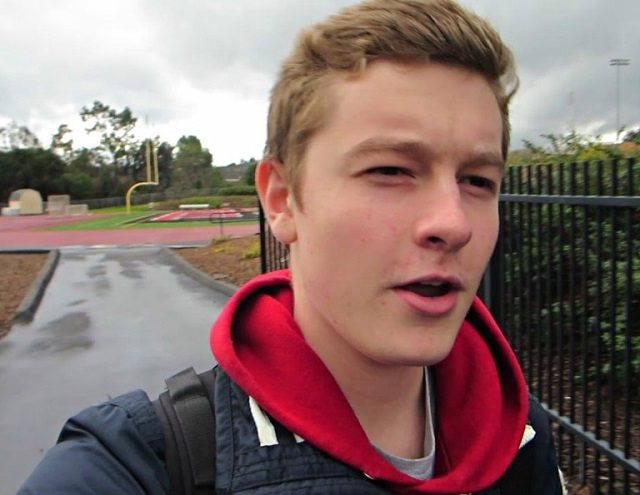 Originally known as Lucas, Blaziken is one of the FaZe Clan directors. He was born on August 19, 1996, in Vienna, Austria and he launched his first YouTube channel on January 8th, 2013 under the name "Blazifyy". His first Video upload was TheUWPolar AoN Montage – Edited by me which now has over 4 million views. When he joined the FaZe clan on January 3rd of 2015, he made a video explaining his feelings as one of the FaZe members. He eventually moved to FaZe house in June 2015 and made his first video in the FaZe house on the 9th of June. His favorite game, however, is 'Call Of Duty' and his most popular video is a song called "Woah Kemosabe" with over 6 million views.
FaZe Adapt
Real Name: Alexander Hamilton Prynkiewicz
Birthday:

June

 5, 1997
Age: 26 years old
Birthplace: Arizona, United States
The American YouTube star was born as Alex Hamilton Prynkiewicz on June 5, 1997. Adapt is also a director of the FaZe clan but he is best known for his channel AHDAPTING, which focuses on vlogs, pranks, and reactions. The Video channel currently has about 5 million subscribers. Prior to joining the FaZe clan, Adapt was a member of SOARGaming.
FaZe Censor
Real name: Doug Martin
Born on August 21, 1994
Age: 29 years old
Place of Birth; New York City
Born as Doug Martin on August 21, 1994, FaZe Censor is a professional YouTuber, gamer and fitness model. Growing a strong passion for gaming at a very early age, Censor started playing the Nintendo classics before he made a name for himself as a FaZe. He began with Call of Duty: Black Ops. Also as a FaZe Clan director, Censor is regarded as the world's best Call Of Duty Player having won the game's national championship twice.
The brilliant gamer has so far earned immense popularity as a computer gamer. He has appeared on many commercial gaming teams including Quantic, Team EnVy, Strictly Business and Prophecy. Today, FaZe Censor has about 2 million subscribers on his channel and currently, he is a sponsored athlete of Gymshark G Fuel Energy.
FaZe Temperrr
Real Name: Thomas Oliveira
Date of Birth: August 25, 1993
Age: 30 years old
Nationality: Brazilian-American
Also known as Thomas Oliveira, Temperrr is the owner and CEO of the American pro team on Esports known as FaZe Clan. He was born in Brazil on August 25, 1993. Aside from creating the FaZe clan in 2010, the American-Brazilian has his own personal YouTube channel "iiTeMpeR" with over 1.2 million subscribers. He inspired the formation of the FaZe clan and has since, been active on the channel. Temperrr gets a lot of his sponsorship from gaming companies like G-Fuel/Gammo. He also has a clothing line that includes T-shirts, hoodies, and jackets with the FaZe Clan sign.
FaZe Clan is one of gaming's biggest organizations, with rosters spanning the globe. FaZe Clan has 56 players and coaches and 54 creators
Recent Endeavors of The Faze Clan
There's no doubt that the FaZe clan members have been facing some ups and downs in the game which it created in recent years. As a result, a number of the clan members like Sprat, and Carl, have left blaming their troubles on some of the group members for doing vlog videos and changing their video topics. So far, the FaZe clan has organized a "FaZe Bootcamp" at the release of its first-person shooter video game, Call of Duty: WWII with Trickshotters such as FaZe Dirty, FaZe GwidT,  FaZe Bloo, FaZe Replays and FaZe Kitty being brought in to contribute to the creation of Call of Duty content.
That notwithstanding, the FaZe Clan members still do their gaming business. Currently, FaZe Clan has about 9.5 billion YouTube views, 65 million YouTube subscribers, 4.4 million Twitch followers, 39 million Twitter followers, 30.2 million Instagram followers, 40.9 million Twitch views, and about 2.5 million Facebook likes and followers. FaZe clan also announced its expansion into Rainbow Six Siege on January 1, 2018. The roster participated in Six Invitationals from February 13th to 18th, 2018.