Chris Hemsworth's height is 6 feet 3 inches or 1.90 m. He is a 39 year-old Hollywood actor born on August 11, 1983 in Melbourne, Australia
Chris Hemsworth is routinely ranked amongst the sexiest men in Hollywood but that status doesn't come easily. The Australian actor embarks on an extensive physical regimen to maintain his physique and his exercise routines have been profiled by several publications. He has also developed his own fitness app which fans can utilize for a fee.
It is indeed hard work but one area that Hemsworth comes about naturally is his height. The MCU star boasts of a natural stature that stood him out during his heydays. It has also come in handy on his way to becoming one of the most notable stars in the Hollywood industry. Hemsworth now rules the red carpet and billboard ads with ease but his tall stature hasn't always been a good factor and threatened to undo his career in the early days.
How Tall is Chris Hemsworth?
Some celebrities have disputed height measurements but Chris Hemsworth has no such problems. The Thor actor is 6 feet 3 inches or 1.90 m tall. While that doesn't qualify him as a giant, he is certainly taller than the average individual out there. Take the case of Hollywood for instance. The average male movie star is 5 feet 10 inches while the average female star is 5 feet 5 inches. It, therefore, means that Hemsworth is 5 inches taller than most actors out there and 10 inches taller than the average female movie star.
Spreading the net a bit wider, data from the Center for Disease Control and Prevention has it that the average American man is 5 feet 9 inches (1.75 m) tall while the average American woman is 5 feet 4 inches (1.62 m) tall. Therefore, Chris Hemsworth is 6 inches taller than the average American man and almost a foot taller than the average American woman (specifically 11.5 inches).
Bringing it closer to his home country of Australia, the average Aussie man is 5 feet 10.55 inches (1.79 m) tall while the average Aussie lady is 5 feet 5.29 inches (1.65 m) tall. It, therefore, means that the 6 feet 3 tall Hemsworth is much taller than most of his countrymen and women.
Chris Hemsworth Had To Lie About His Height In The Early Days of His Career
Hemsworth now ranks amongst one of the most popular and highest-paid stars in Hollywood. He is also one of the tallest but ironically, his tall stature nearly scuttled his career in the beginning. According to the Australian-born actor, while starting out in his career, most of the roles he passionately wanted to get required someone that was a bit shorter than he was. Therefore, he resorted to lying to casting agents about his height to get a foot in the door.
It is not known how well this strategy worked out but one thing that we do know is that Chris Hemsworth had no need to lie about his height in order to land his iconic role of Thor in the Marvel Cinematic Universe. In fact, the brief for the Thor audition read that the ideal star must be 6 feet 1 inch or over and this proved to be a perfect fit for the actor. Luckily, he did well in the audition and went on to land the role of a lifetime in 2011. He has since reprised the god of thunder character in several MCU blockbusters to date.
Who Is The Tallest Among The Hemsworth Brothers?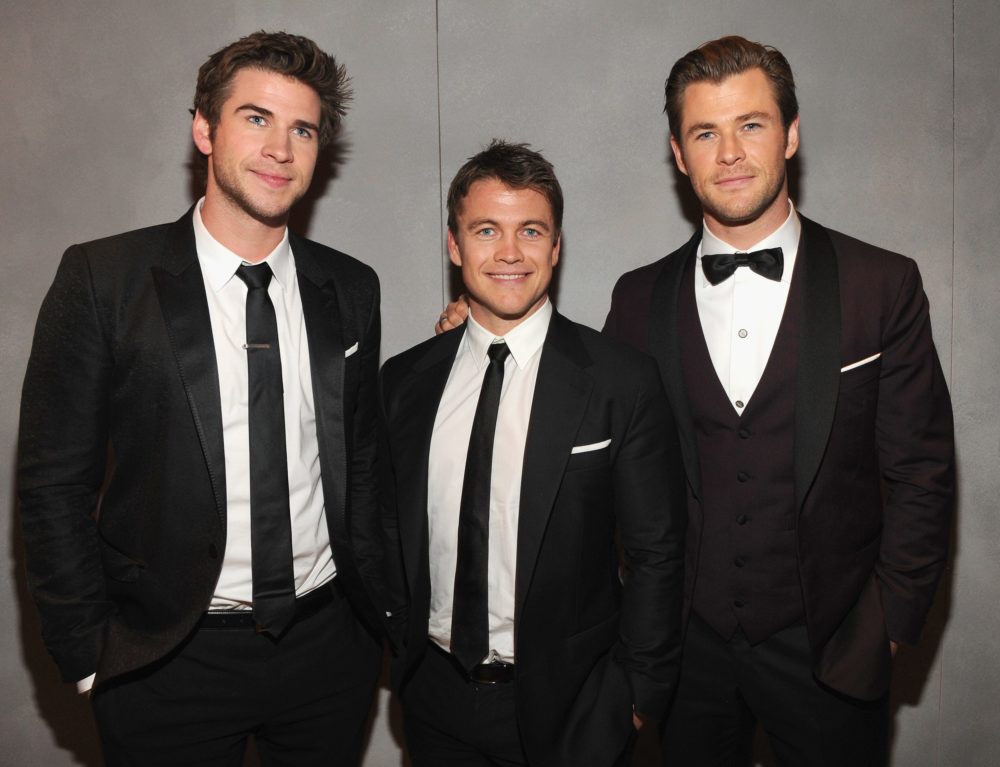 Chris Hemsworth is not the only one in his family who is making waves in Hollywood. Younger brother Liam is popular for movies such as The Last Song, The Hunger Games film series, and Independence Day: Resurgence. He has picked up a couple of awards and was famously married to singer Miley Cyrus.
The eldest Hemsworth brother is Luke. His career has not been as highflying as his two younger brothers but it has gathered momentum in recent times. This is thanks to appearances in several TV series such as The Saddle Club, Blue Heelers, Last Man Standing, All Saints, Satisfaction, and Westworld. When it comes to the issue of height, Luke is also lagging behind his two younger brothers. The Westworld star is 5 feet 11 inches tall which makes him four inches shorter than Chris and Liam who are both 6 feet 3 inches tall respectively.
Chris Hemsworth's Height Compared to Fellow Hollywood Stars
Chris Hemsworth Height vs Chris Evans' Height Compared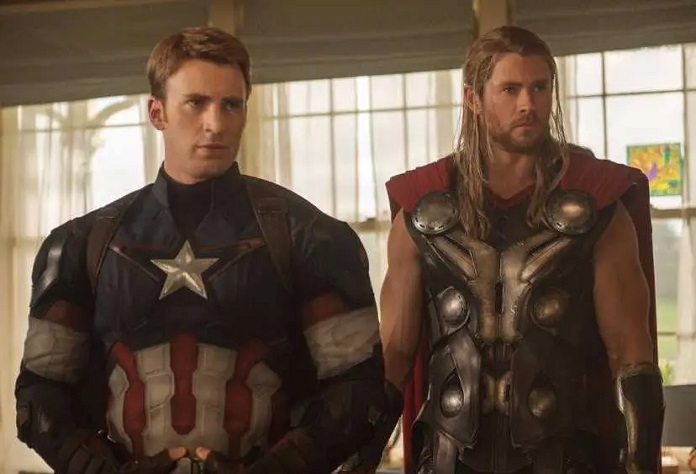 It is a well-known fact that Hollywood has got more than a few popular actors named Chris and one that Hemsworth is very good pals with is Chris Evans. Evans portrays Captain America in the Marvel Cinematic Universe and just like Hemsworth, his superhero roles require him to have a buff physique. It also means that tall stature is needed and luckily for him, he fulfills that requirement. He is not as tall as Hemsworth though as his height is put at 6 feet or 1.83 m.
Tom Hiddlestone vs Chris Hemsworth's Height Compared
Every superhero has a supervillain upsetting his cart and for Hemsworth's famous character of Thor, it is his adoptive brother Loki. Loki is portrayed by the award-winning English actor Tom Hiddlestone. The actor first made his name on the stage in England before moving over to Hollywood where he played a bunch of minor roles. He later auditioned for Thor but lost out to Hemsworth. He, however, ended up landing the role of Loki and the two have worked together on screen for several movies.
With regards to height, Chris Hemsworth slightly edges out Tom Hiddlestone who is 6 feet 1 inch tall.
Matt Damon vs Chris Hemsworth's Height Compared
Matt Damon may not be a member of the MCU but that has not stopped him and Hemsworth from becoming very good pals. The duo's bromance goes way back with Hemsworth admitting that he admires how Damon has stayed grounded despite his movie star status. Both men retain their friendship to date and have been spotted vacationing together with their families. Damon and Hemsworth have yet to work together but if they do appear on screen together, the Australian actor would look taller as Damon is only 5 feet 10 inches or 1.78 m.
Chris Hemsworth Is A Foot Taller Than His Wife Elsa Pataky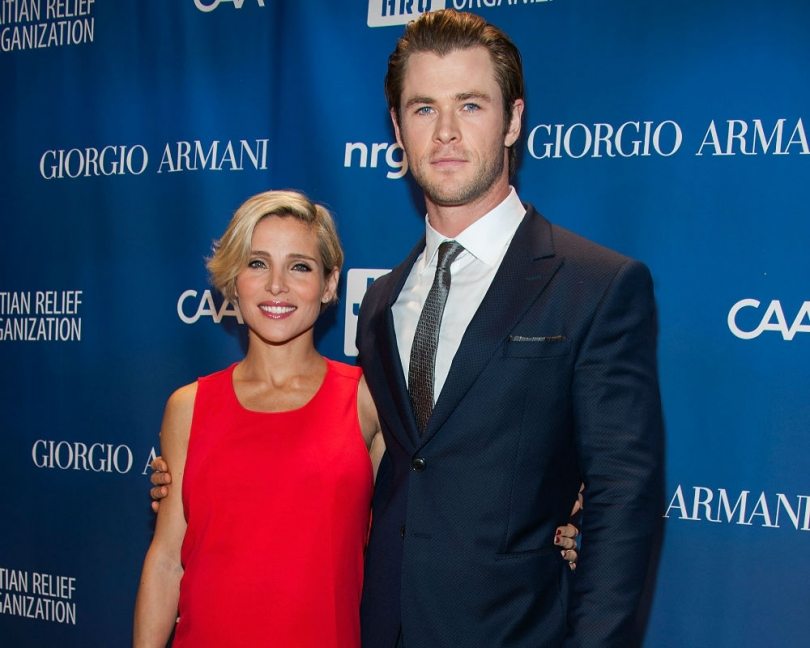 Hemsworth's tall and buff physique makes him one of the most admired hunks in the world but he only has eyes for his wife, Elsa Pataky. Pataky was a professional model in her heydays. She has since focused on her acting career and has appeared in several movies, including multiple films in the Fast and Furious franchise such as Fast Five, Fast & Furious 6, Furious 7, and The Fate of the Furious.
Having once been a model, one would presume that Pataky should be on the tall side but this is not so. The Spanish-born lady is 5 feet 3 inches (1.61 m) which means that her husband is a foot taller than her. The height difference is glaring but it should mix up nicely in the three kids they have borne.