Most of our favorite Hollywood actors and actresses appear larger than life on screens, even though many of them are not as tall in reality as we think they are. Therefore, directors and the technical departments have to resort to creative tricks to make them reach the desired height in front of the cameras. For instance, award-winning actor Kirk Douglas who is 5 feet 9 inches, reportedly wore substantial lifts inside his boots to appear taller. On one occasion, when that particular boot went missing, the director had to improvise and make him stand atop a box to shoot a scene.
On the flip side, being quite tall for an actress can be problematic in Hollywood as the public often prefers that their leading men tower above their love interest. Some tall actresses have therefore lost roles or resorted to standing in trenches so as not to upstage their co-star. Whichever way we look at it, the issue of height in Hollywood will remain on the front burner for some time. As these discussions go on, we have rounded 25 of the tallest Hollywood stars for you, divided into male and female categories.
The Tallest Actors in Hollywood
15. Eddie Redmayne
Height – 5 feet 10 inches (1.77 m)
Age – 41 Years Old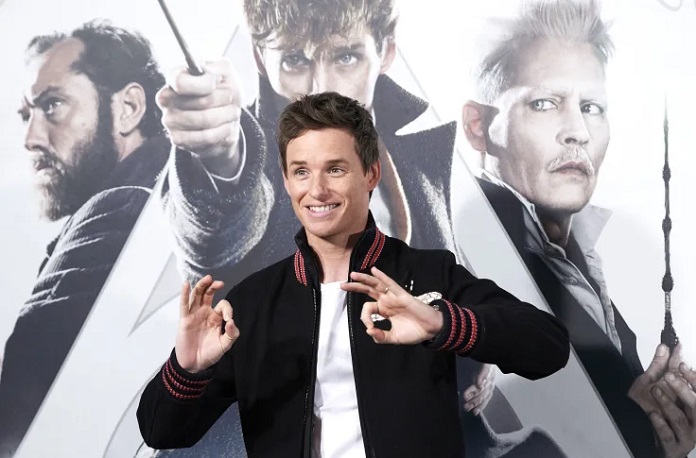 Bringing up the rear on the list of the 15 tallest actors in Hollywood is Academy Award winner Eddie Redmayne. Popular for movies such as The Theory of Everything, Fantastic Beasts and Where to Find Them, The Danish Girl, and Les Miserables, the Eton-educated Redmayne stands at 5 feet 10 inches which means that he is the exact height as the average Hollywood celebrity. He is, however, one inch taller than the average Englishman as statistics show that they are 5 feet 9 inches tall.
14. Brad Pitt
Height – 5 feet 11 inches (1.8 m)
Age – 59 Years Old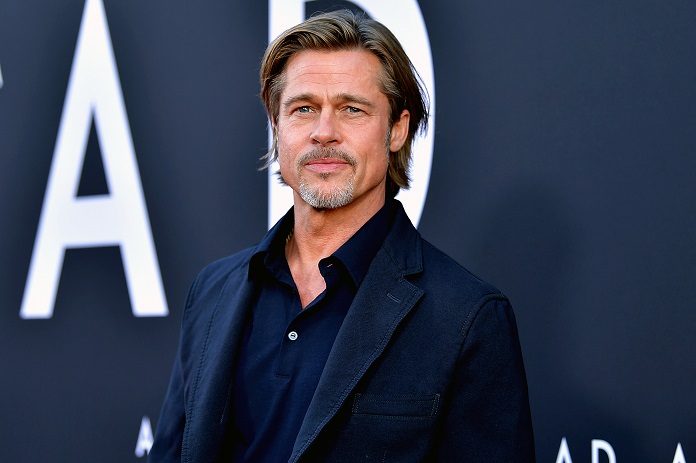 Brad Pitt has held sway as one of the classic leading men in Hollywood history, and there is no doubt that his stature has played a part in this. That stature and his charismatic good looks have also seen him named amongst some of the most attractive people in the world. The Ocean 11 star is amongst the few Hollywood stars who have been named People Magazine sexiest man alive twice. He first received the honor in 1995 and then again in 2000.
13. George Clooney
Height – 5 feet 11 inches (1.8 m)
Age – 62 Years Old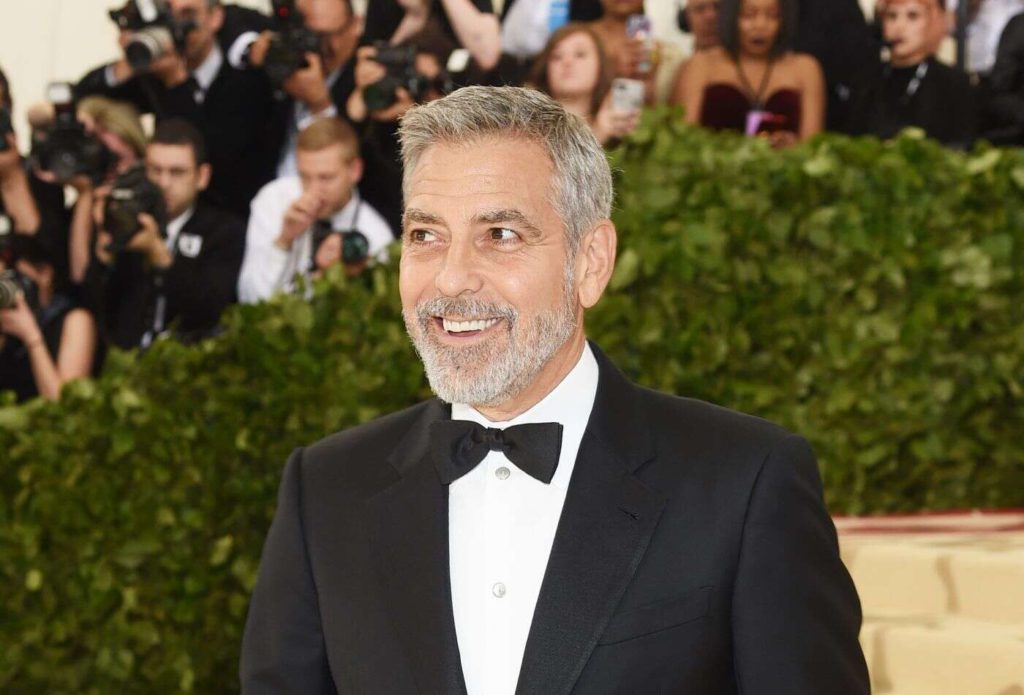 At 5 feet 11 inches, Clooney is certainly one of the taller actors in Hollywood but one person that doesn't seem so sure about it is Donald J. Trump. The former American president, who himself is 6 feet 2 inches, once described the actor as little during an episode of Larry King Live in 2007. Clooney didn't take too kindly to his words and maintained that while he may not be the tallest actor in the world, he isn't exactly short either.
12. Leonardo DiCaprio
Height – 6 feet (1.83 m)
Age – 49 Years Old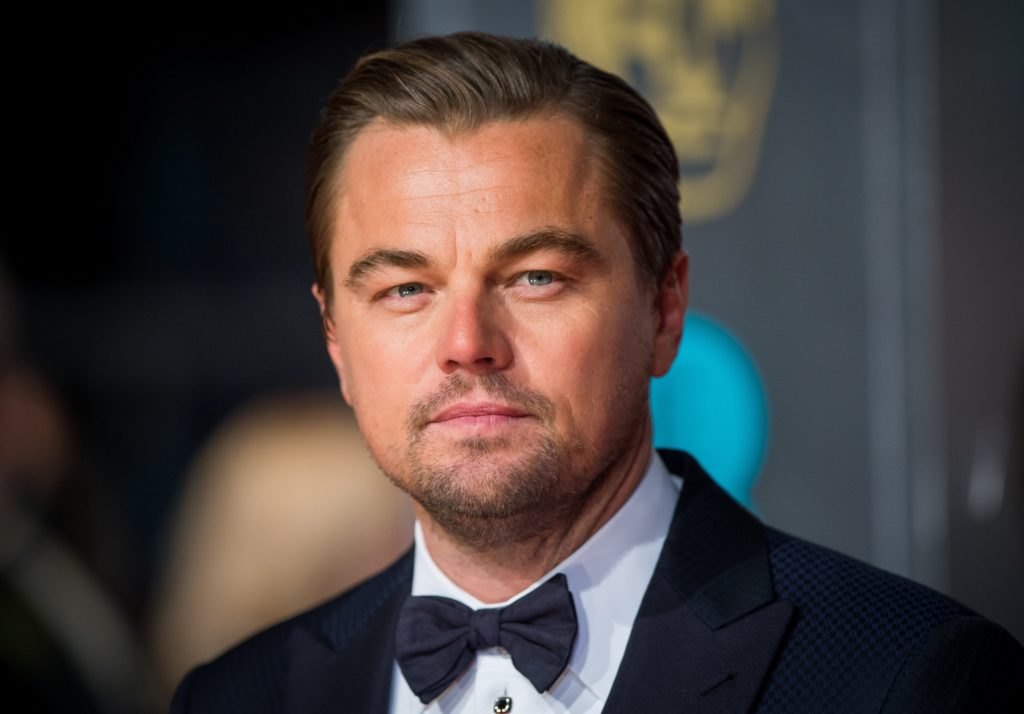 Though some sources dispute that he is actually 6 feet tall, the Titanic star cuts an imposing figure on the red carpet. This may perhaps explain his penchant for dating ladies who can match his height. To date, DiCaprio has dated several tall and stunning models such as Giselle Bundchen and Naomi Campbell. He is now going steady with model and actress Camila Morrone whose height is put at 5 feet 9 inches.
11. Matthew McConaughey
Height – 6 feet (1.83 m)
Age – 53 Years Old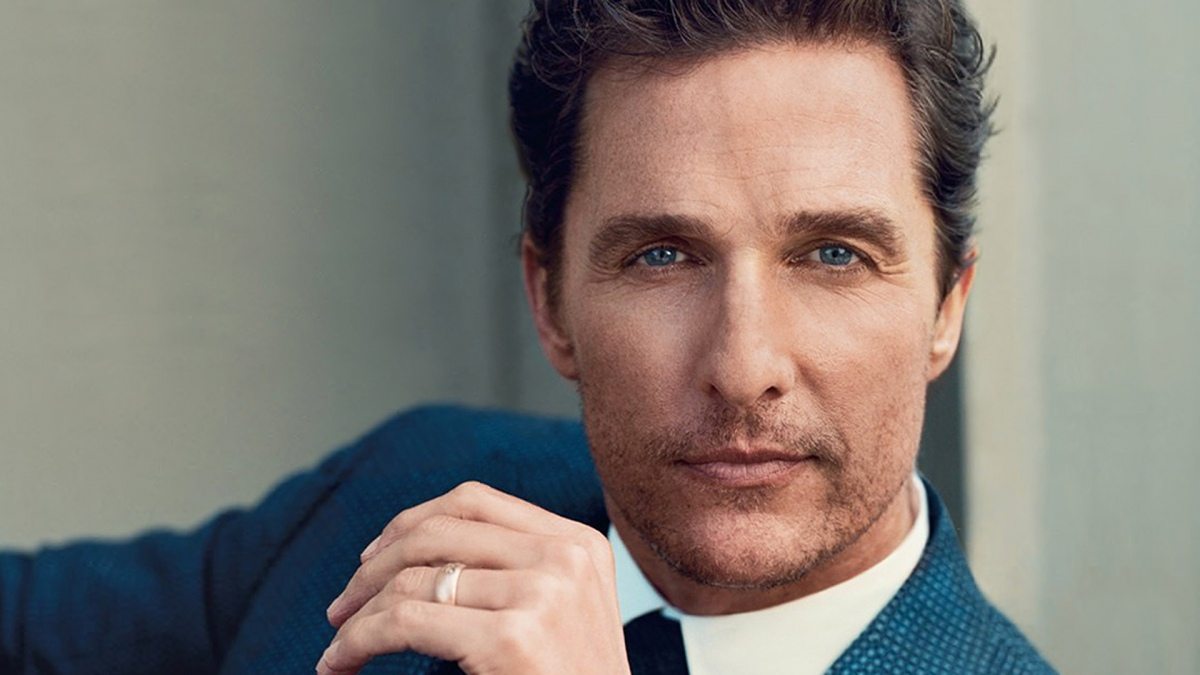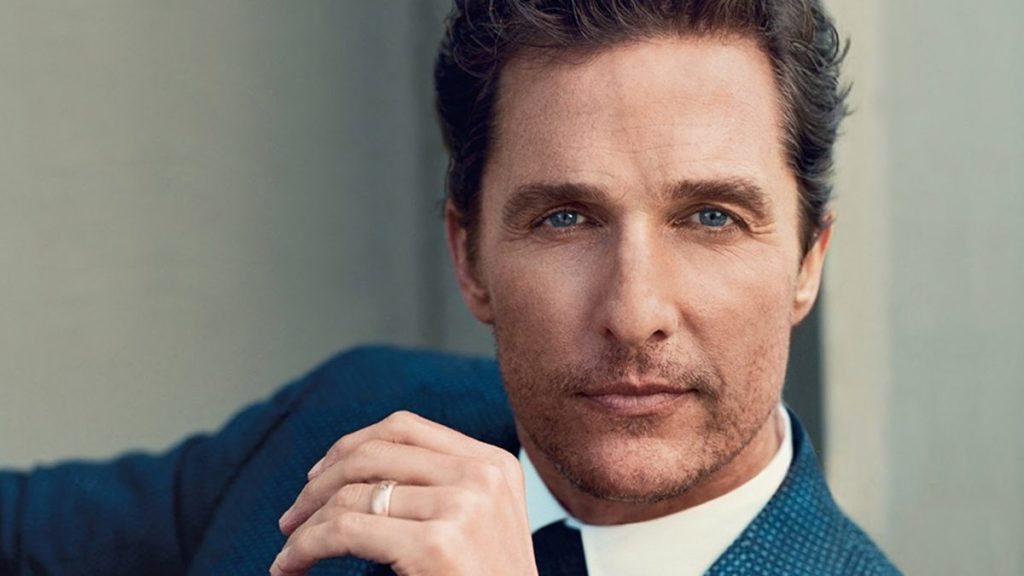 While Matthew McConaughey's height has remained constant ever since he reached maturity, the same cannot be said for his weight. The actor has undergone extreme physical transformations over the years in order to bring his characters to life. For the 2016 movie Gold, he piled on an extra 45lbs to portray a businessman. For the 2013 movie, Dallas Buyers Club, he lost about 50lbs to portray a HIV-positive patient. That effort was not in vain as it fetched him an Oscar for best actor.
10. Benedict Cumberbatch
Height – 6 feet (1.83 m)
Age – 47 Years Old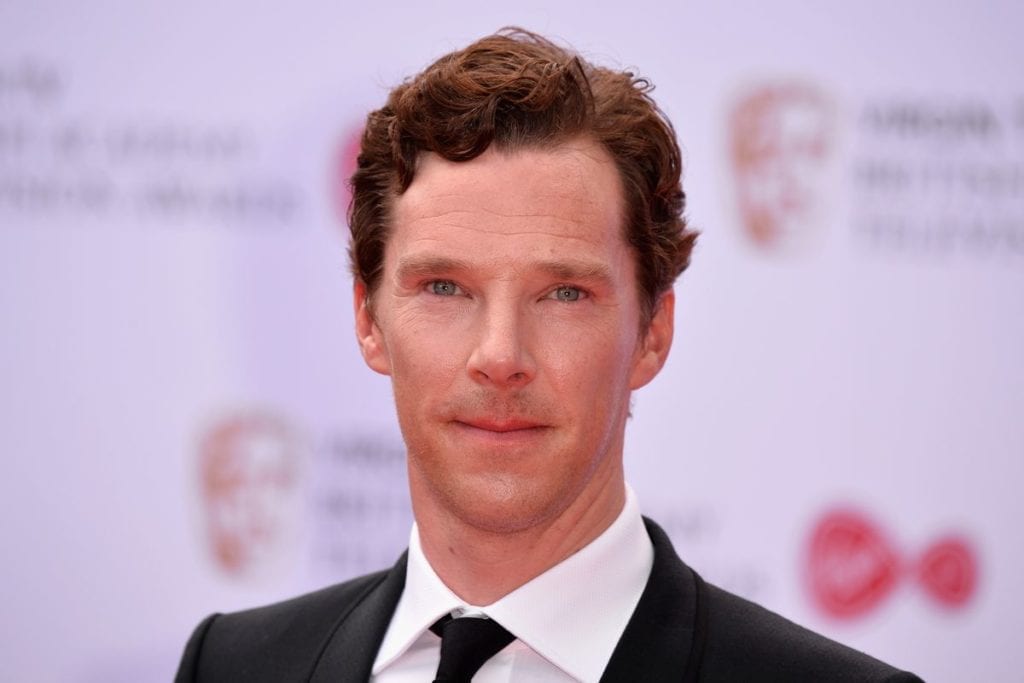 Another British actor that makes it to the ranks of the tallest actors in Hollywood is Benedict Cumberbatch. The native Londoner has deployed his tall, statuesque figure to portraying iconic characters such as Sherlock Holmes and the sorcerer, Doctor Strange. He is also comfortable on stage and on the TV screens and has won accolades across all mediums.
9. Chris Evans
Height – 6 feet (1.83 m)
Age – 42 Years Old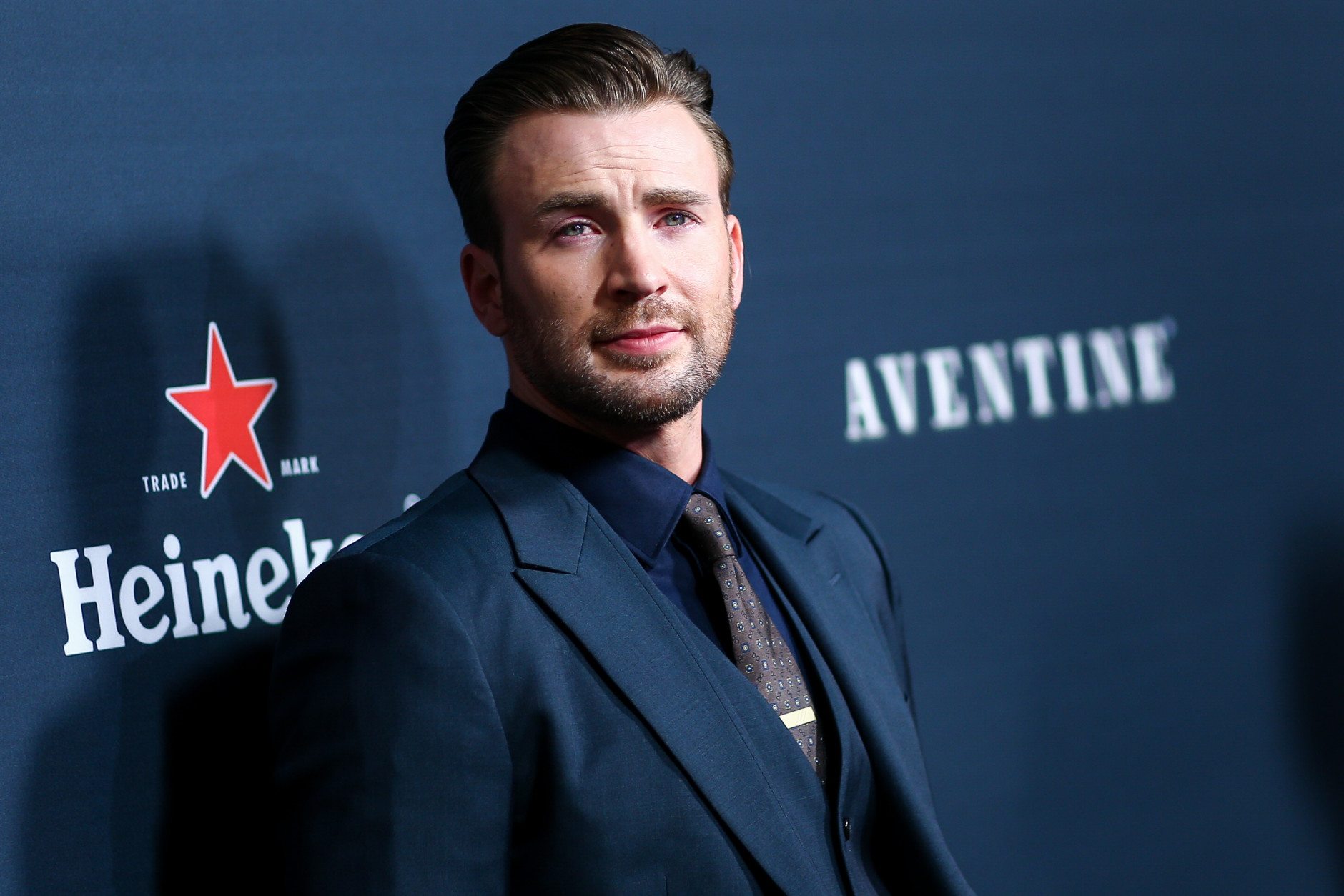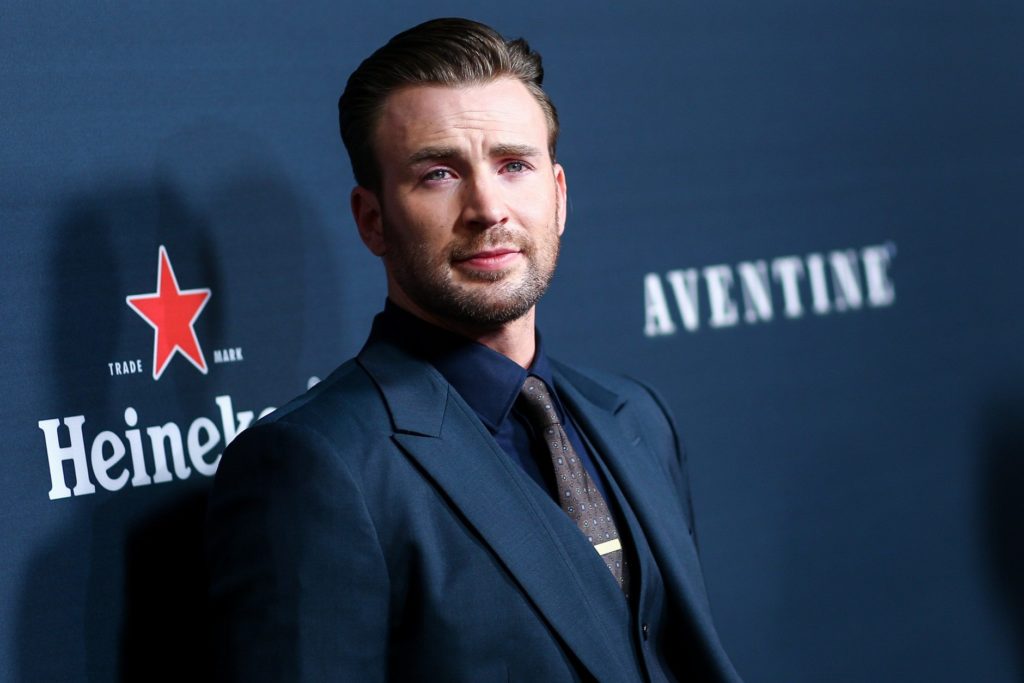 As Captain America, one would expect Chris Evans to be quite imposing and he doesn't disappoint. Asides from his natural tall figure, the actor relies on a calculated workout plan and diet to achieve the buff physique that fans have come to know him for. Want to get the Captain America physique? Then a diet high on lean protein and other healthy foods as well as a personal trainer is highly recommended.
8. Ryan Gosling
Height – 6 feet 1 inch (1.84 m)
Age – 42 Years Old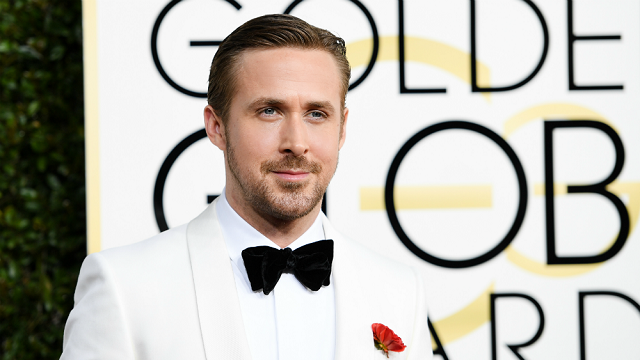 Prior to becoming an award-winning actor, activist, and entrepreneur, the golden-haired Gosling initially got his start as a 12-year-old in Disney's Mickey Mouse Club. From there, he went on to feature in other TV series back in his homeland of Canada. Gosling would later find it hard shedding the stigma of children's TV but he was able to do so finally.
7. Bradley Cooper
Height – 6 feet 1 inch (1.84 m)
Age – 48 Years Old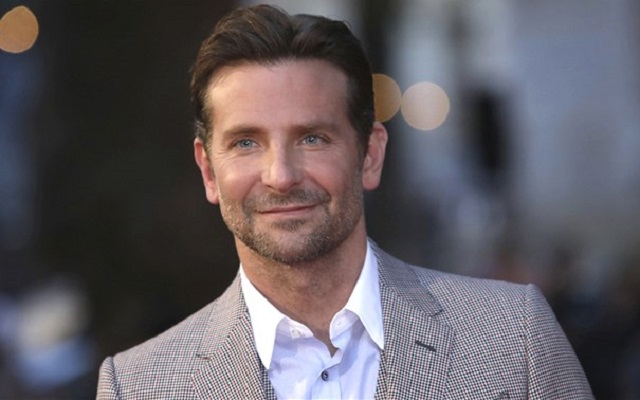 Cooper was naturally tall as a kid and thought that he would eventually end up 6 feet 5 and a basketball player. Alas, that dream did not pan out, but the alternative has not been bad either. After enduring a disappointing run in some average movies and TV series, the Philadelphia native is now one of the biggest names in Hollywood and has featured in highly-acclaimed films such as A Star is Born and Silver Linings Playbook.
6. Bill Murray
Height – 6 feet 1.5 inches (1.85 m)
Age – 73 Years Old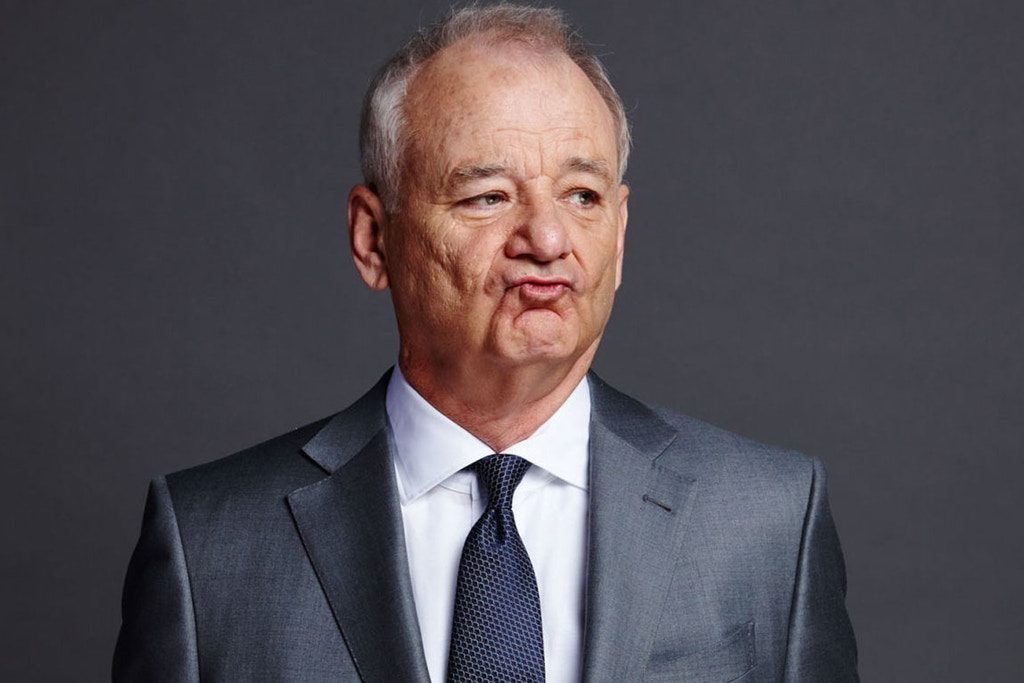 Despite his height, Murray never garnered a reputation as the classic leading man or action star. Rather, thanks to his comic talents, he has gone on to cement his status as one of the biggest comedy movie stars in Hollywood, appearing in unforgettable films such as Ghostbusters, Groundhog Day, Lost in Translation, St. Vincent, and The Grand Budapest Hotel.
5. Idris Elba
Height – 6 feet 3 inches (1.9 m)
Age – 51 Years Old
Elba's versatility, as well as his stature, means that he is one of the front contenders for taking over the role of James Bond when Daniel Craig steps down. The rumors have continued buzzing for a while but the British actor refuses to be distracted, choosing to focus on other projects, including his headlining role in the hit BBC series, Luther.
4. Chris Hemsworth
Height – 6 feet 3 inches (1.9 m)
Age – 40 Years Old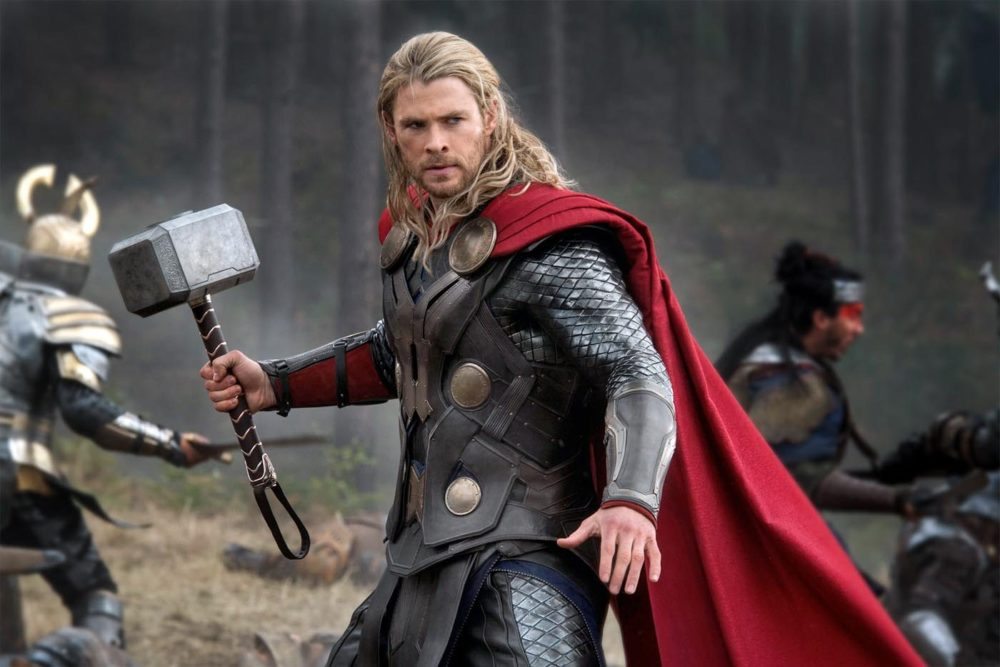 While most people lie about being taller, Chris Hemsworth has had the opposite problem. While applying for roles in the early part of his career, the Aussie actor had to shave an inch or two as he was too tall for the advertised roles. As fate would have it, his tall height came in handy for the role that would make him a superstar, namely Thor. The advert for Thor specified that the ideal actor must be over 6 feet 1 inch and this was just perfect for Hemsworth.
3. Liam Neeson
Height – 6 feet 4 inches (1.92 m)
Age – 33 Years Old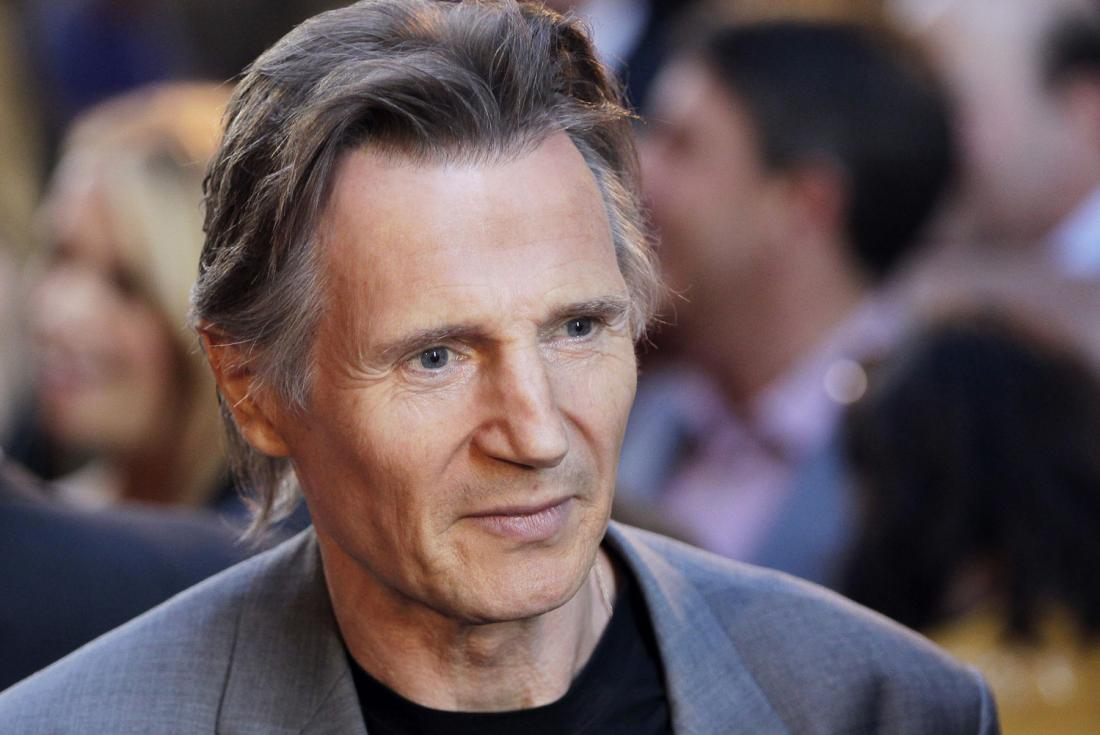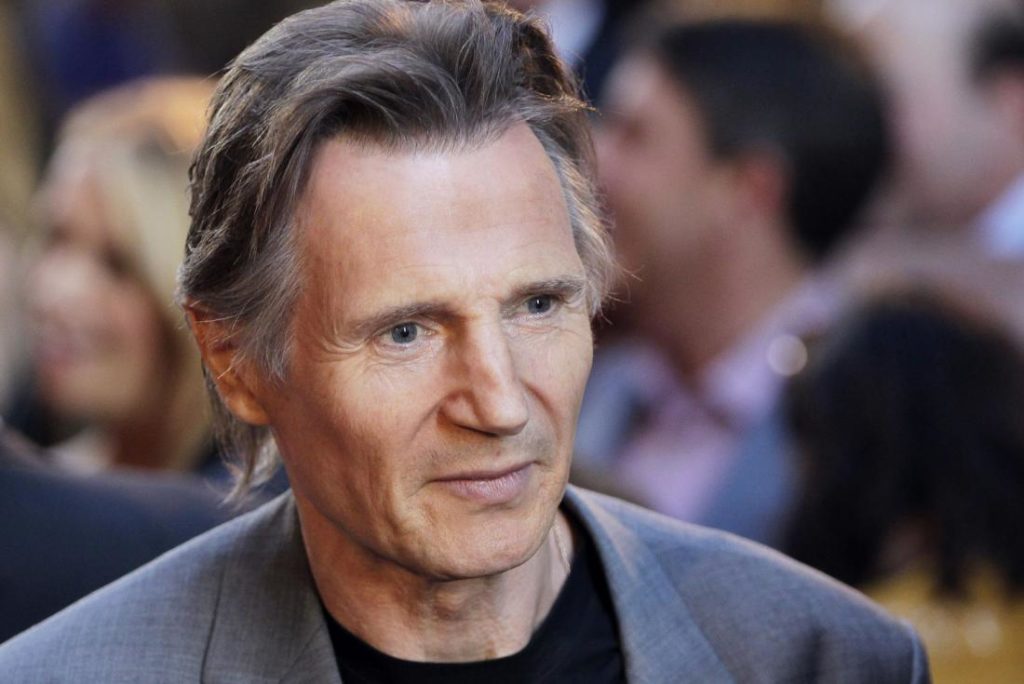 Neeson is certainly one of the tallest actors in Hollywood but he was once turned down for a role because he wasn't tall enough. This was the 1987 movie, Princess Bride, and the Northern-Irish actor had gone to audition for the role of Fezzik the Giant. He was told that he was tall but was certainly not a giant. The role would later go to French professional wrestler and actor, Andre the Giant, who is 7 feet 4 inches tall.
2. Clint Eastwood
Height – 6 feet 4 inches (1.92 m)
Age – 93 Years Old
It is a scientifically proven fact that people shrink as they get older and that may be happening to legendary Hollywood actor Clint Eastwood. In his prime, the multiple award-winning movie star stood at a proud 6 feet 4 inches tall. Now in his 90s, Eastwood looks noticeably stooped lending credence to the fact that he may have lost an inch or two along the way.
1. Vince Vaugh
Height – 6 feet 5 inches (1.96 m)
Age – 53 Years Old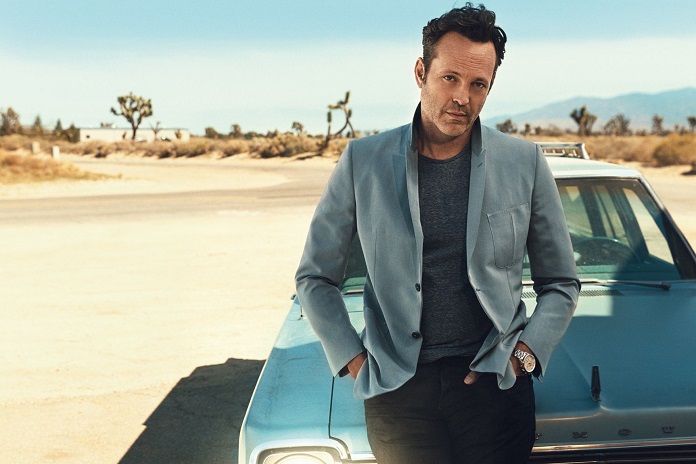 Taking the top spot on the list of the 15 tallest actors in Hollywood is Vince Vaughn. The Minnesota native noticeably towered above his peers as a child and deployed his height to take part in several athletic activities such as basketball, football, and wrestling. He would later fall in love with musical theatre and this marked the beginning of his Hollywood journey.
The Tallest Actresses in Hollywood
10. Gwyneth Paltrow
Height – 5 feet 9 inches (1.75 m)
Age – 50 Years Old
Gwyneth Paltrow was previously married to an equally-tall Chris Martin (6 feet 1 inch) and this has resulted in some tall off-springs. Her teenage daughter, Apple, is said to be a spitting image of her. Even more importantly, Apple already towers over her mom and there is every possibility that she would get even taller as she gets to adulthood. A career in modeling may not be far off once she is inclined in that direction.
9. Maggie Gyllenhaal
Height – 5 feet 9 inches (1.75 m)
Age – 45 Years Old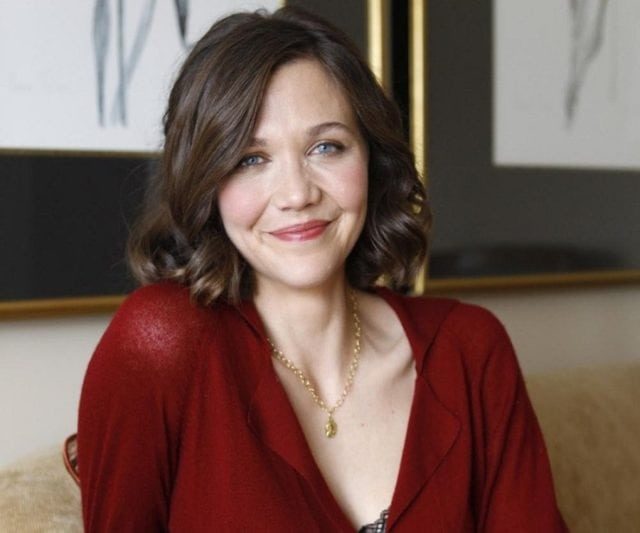 Since getting an entry into the movie industry thanks to her dad, Gyllenhaal has gone on to prove that she can make her own way in the industry. She has featured in acclaimed movies such as The Dark Knight, Secretary, and Crazy Heart. She has also made a splash on TV with series such as The Deuce and The Honourable Woman and has a Golden Globe Award for best actress to her credit.
8. Katie Holmes
Height – 5 feet 9 inches (1.75 m)
Age – 44 Years Old
Another tall Hollywood actress who has an equally-tall daughter is Katie Holmes. The actress was famously married to Tom Cruise for some years and their union produced a daughter named Suri. Suri has now gone from the fresh-faced toddler that the world used to know to a tall lady. Seeing as she is still in her teens, there is every chance she will overtake her mom someday. That of her dad, Tom Cruise, is a foregone conclusion though as he is famously of average height (5 feet 7 inches).
7. Cameron Diaz
Height – 5 feet 9 inches (1.75 m)
Age – 51 Years Old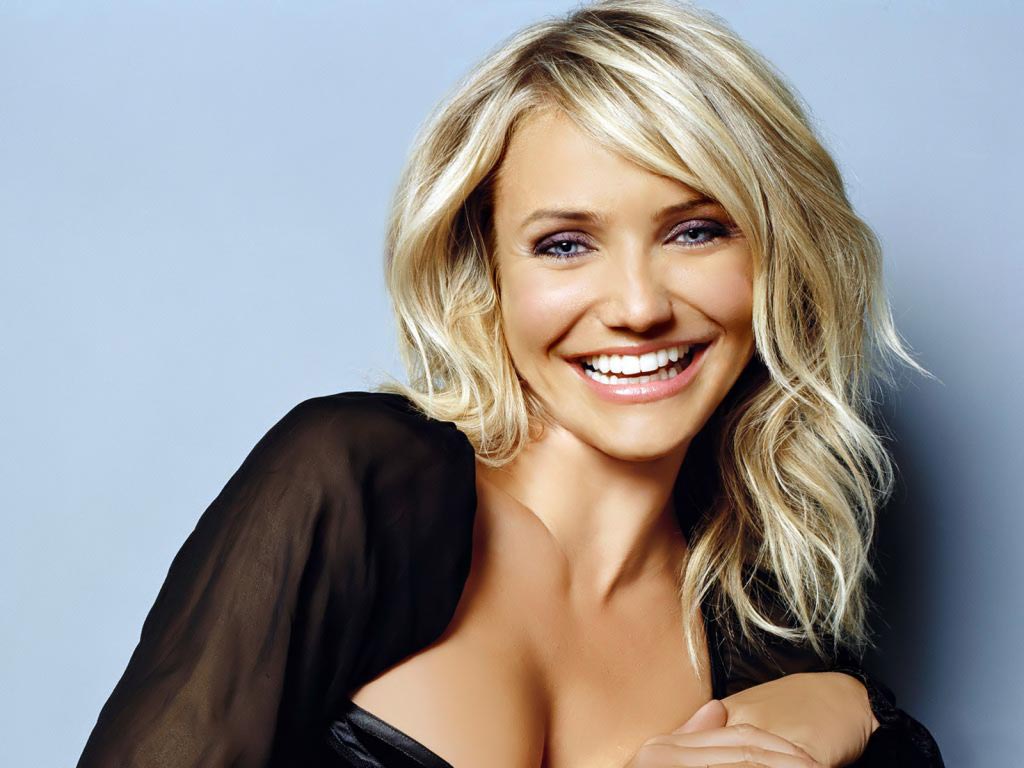 Another 5 feet 9 inches beauty that Hollywood boasts of is the mercurial Cameron Diaz. Her tall frame and good looks enabled her to snag an impressive career as a model between the ages of 16 and 20. By the age of 21, she morphed into an actress and has gone on to establish herself as an icon with a slew of movies to her name, including There's Something About Mary, Charlie's Angels, and Bad Teacher.
6. Julia Roberts
Height – 5 feet 10 inches (1.77 m)
Age – 55 Years Old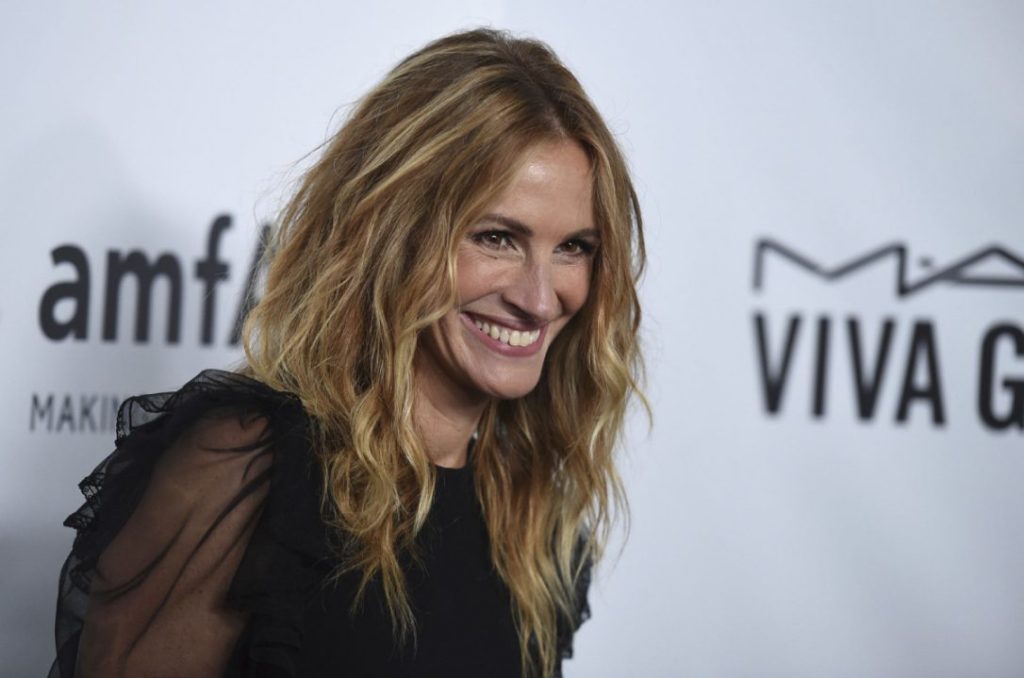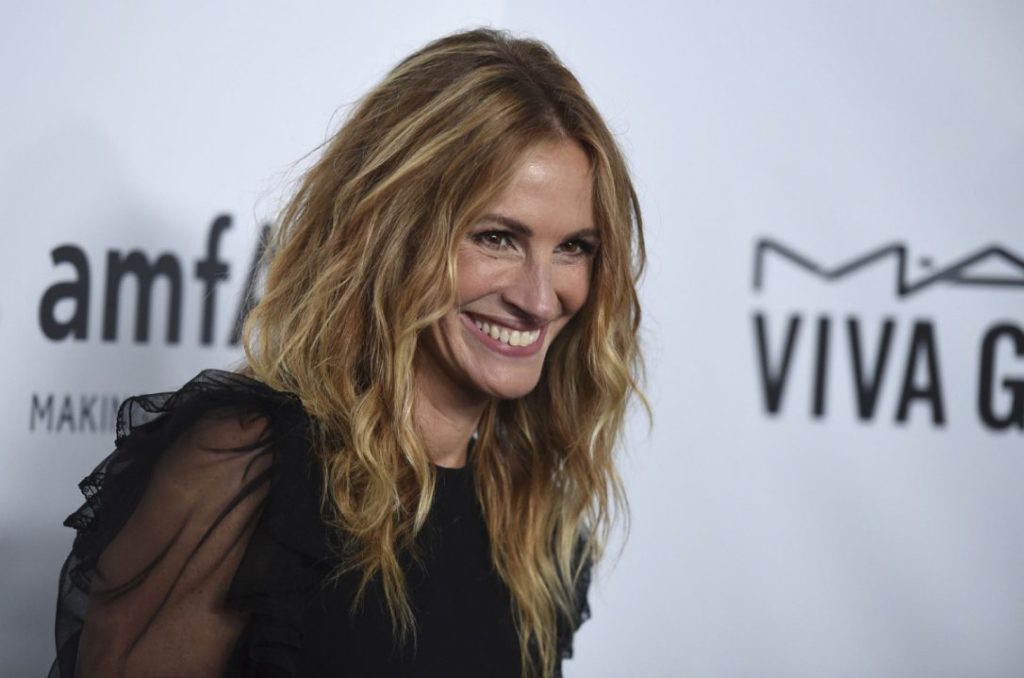 While being too tall may be problematic for some actresses, Julia Roberts has never had such problems. Over three decades and counting, the Georgia native has established herself as one of the most remarkable stars of her generation, garnering three Golden Globes Awards and an Academy Award in the process. She is also one of the highest-paid actresses ever, pocketing as much as $25 million for 2003's Mona Lisa Smile.
5. Tilda Swinton
Height – 5 feet 10.5 inches (1.79 m)
Age – 62 Years Old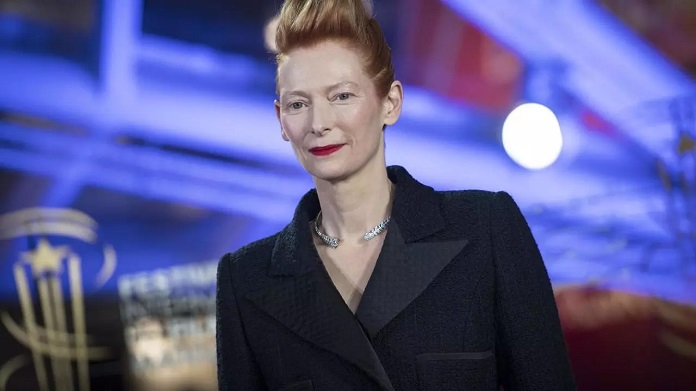 The tall and lean Swinton boasts of androgynous features which have enabled her to walk the tight rope of sexual identity. This has also seen her play both male and female roles over the years, and in 2021, she admitted that she was queer. According to the legendary Scottish actress, she has always felt queer and was always on the lookout for the queer circus which it seems she has found.
4. Nicole Kidman
Height – 5 feet 11 inches (1.8 m)
Age – 56 Years Old
One of the most noticeable things about this blonde beauty is her height and she recently revealed that it caused her a lot of fears and insecurities as a teen. According to Kidman, she reached 5 feet 10 as early as the age of 13 and was therefore quite self-conscious about it. She later decided to make the most of it and one of the ways she did so was to choose a prom dress that would not hide but instead celebrate her features.
3. Jane Lynch
Height – 6 feet (1.82 m)
Age – 63 Years Old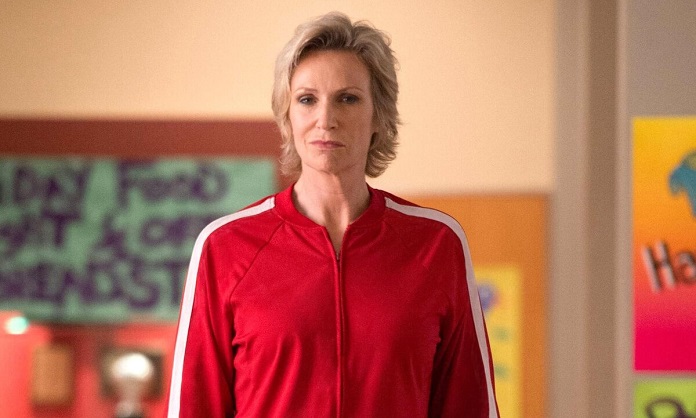 Lynch has built a successful career playing comedic roles and one of them landed in her lap partly because of her height. Back in 2008 when the directors of the biopic, Julie & Julia, were looking for who to play the role of Dorothy Dean, one of them, Nora Ephron, remembered Lynch and simply called her up, telling her that she was the tallest person she knew. Lynch would take the role and earned critical acclaim for it later.
2. Brooke Shields
Height – 6 feet (1.82 m)
Age – 58 Years Old
Another Hollywood actress that stands at 6 feet is Brooke Shields. Shields commenced her career as a child, doing both modeling and acting. They were lots of controversies involving adult stuff but she would later overcome all of them to morph into a bonafide actress. On a personal note, Shields was previously married to tennis legend Andre Agassi who coincidentally is also 6 feet tall.
1. Uma Thurman
Height – 6 feet (1.82 m)
Age – 53 Years Old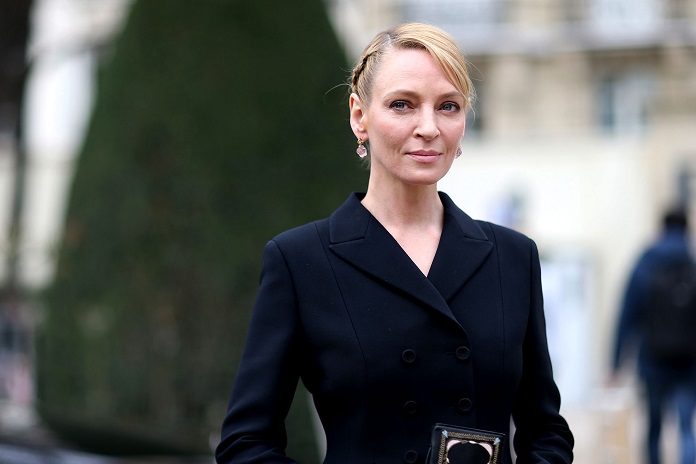 Asides from her impressive height, Uma Thurman also boasts a massive size. Both features combined to make her not so coordinated during her formative years and she subsequently became physically insecure. The bullies pounced in and this further affected the young lady's ability to be comfortable in her skin. Thurman's saving grace would later turn out to be her career. Doing both modeling and acting jobs helped her to establish her identity and by the age of 35, she finally learned to walk without being self-conscious.
Recap of the Tallest Actors and Actresses in Hollywood
Actors
1. Vince Vaugh – 6 feet 5 inches
2. Clint Eastwood – 6 feet 4 inches
3. Liam Neeson – 6 feet 4 inches
4. Chris Hemsworth – 6 feet 3 inches
5. Idris Elba – 6 feet 3 inches
6. Bill Murray – 6 feet 1.5 inches
7. Bradley Cooper – 6 feet 1 inch
8. Ryan Gosling – 6 feet 1 inch
9. Chris Evans – 6 feet
10. Benedict Cumberbatch – 6 feet
11. Matthew McConaughey – 6 feet
12. Leonardo DiCaprio – 6 feet
13. George Clooney – 5 feet 11 inches
14. Brad Pitt – 5 feet 11 inches
15. Eddy Redmayne – 5 feet 10 inches
Actresses
1. Uma Thurman – 6 feet
2. Brooke Shields – 6 feet
3. Jane Lynch – 6 feet
4. Nicole Kidman – 5 feet 11 inches
5. Tilda Swinton – 5 feet 10.5 inches
6. Julia Roberts – 5 feet 10 inches
7. Cameron Diaz – 5 feet 9 inches
8. Katie Holmes – 5 feet 9 inches
9. Maggie Gyllenhaal – 5 feet 9 inches
10. Gwyneth Paltrow – 5 feet 9 inches