Singer-songwriter and actress Miley Cyrus gained international superstar status for her breakout role as the lead star of the highly successful Disney series Hannah Montana. The multitalented star has maintained a fair level of success over the years, however, she has successfully shed her teen idol image and has evolved a highly-sexual persona in her adulthood.
We take a closer look at the interesting relationship timeline of the highly controversial international pop star. Mainly known for her long-term relationship with fellow A-lister Liam Hemsworth, Miley Cyrus also has a long list of other famous ex-lovers.
Who is Miley Cyrus Dating Now?
Based on information available to the public, Miley Cyrus is currently dating her long-term boyfriend and the absolute "love of her life" Liam Hemsworth. Their relationship dates back to the year 2009 when the duo co-starred in the film The Last Song. For the first 3 years, their on-and-off relationship was a favorite among fans and it gained much media attention. This picture-perfect couple took their romance to a whole new level when they announced their engagement in June 2012 after which they moved in together in Los Angeles.
However, while fans were eagerly anticipating the wedding bells of this Hollywood royal couple, trouble began to brew in paradise. The couple parted ways the following year and also called off their engagement in September 2013.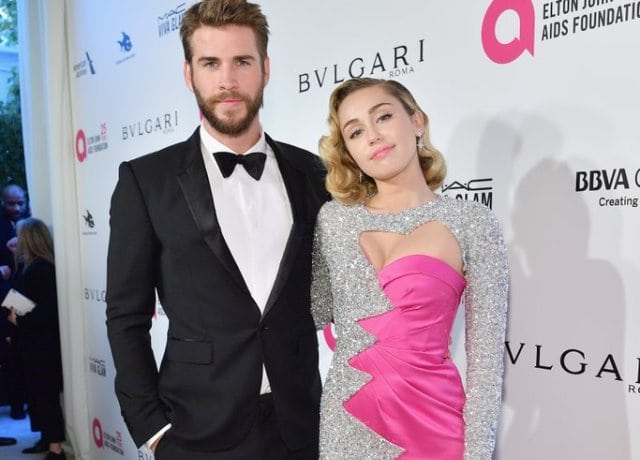 In early 2016, there were wide speculations that this Hollywood it couple had rekindled their old flames after they were spotted spending time together at Hemsworth's home in Malibu. The rumors gained momentum by the reappearance of an engagement ring on Miley Cyrus' ring finger. The singer eventually authenticated the rumors on The Ellen DeGeneres Show by confirming that she was indeed back with Hemsworth and that they had gotten re-engaged.
Miley Cyrus' Ex-Boyfriend List
Patrick Schwarzenegger
During her 2-year hiatus from Liam Hemsworth, Miley Cyrus had a brief relationship with actor and model Patrick Schwarzenegger. The duo got together late in 2014 followed by several months of highly public romantic involvement.
However, their romance was rocked by cheating allegations in March 2015 after pictures surfaced of Patrick partying with his ex-girlfriend during his spring vacation. The pair initially weathered the storm as they were spotted out together a couple of times afterwards. However, that lasted for only a short while as the couple eventually split in April 2015.
See Also: Who is Jennifer Lopez Dating? Her Boyfriend, Ex-Husbands, and Relationships
Nick Jonas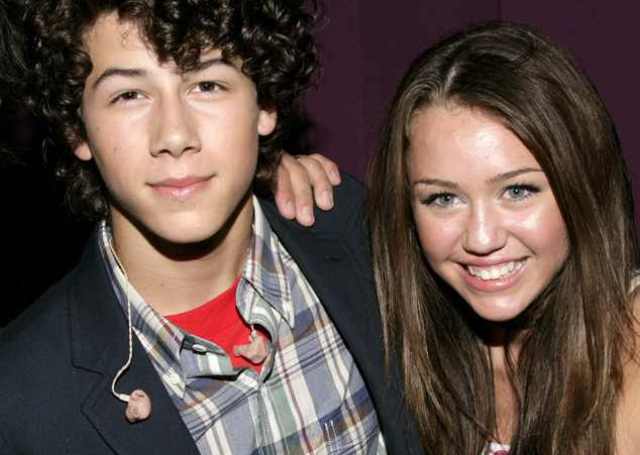 It is on record that Miley Cyrus and Nick Jonas got together during the early years of their respective showbiz careers. While Cyrus was known for playing the title character in the Hannah Montana musical, Jonas equally became a prominent figure on the Disney channel. As perfect as this teen couple seemed at the time, they kept their relationship totally private.
Unfortunately, their romance was not well-chronicled by the media, no thanks to their high-level of secrecy. But as they say, nothing stays hidden under the sun. Miley Cyrus and Nick Jonas eventually opened up about their relationship years after it had ended. As revealed in her 2009 memoir Miles to Go, the duo met in June 2006 at a charity event which had several Disney stars in attendance. The talented singer made further revelations about their romance during an interview in which she stated that they remained an item for a little over a year before eventually parting ways on December 19, 2007.
Dylan Sprouse
Apparently, Nick Jonas is not the only Disney star who had an eye for Miley Cyrus. It is on record that fellow Disney star Dylan Sprouse developed some feelings for the Hannah Montan star after they first met in 2006 as costars on the sitcom The Suite Life of Zack & Cody. However, Nick Jonas came into the picture even before they could start things off.
Thomas Sturges
Miley Cyrus reportedly met Thomas Sturges sometime in 2007 when the latter's mother penned a song for the singer's Hannah Montana 2: Meet Miley Cyrus album. It remains unclear when they officially hit it off, however, they gained a lot of publicity after some suggestive pictures of the duo surfaced in media circle. These photos were supposedly not favorable for the squeaky-clean image which the Hannah Montana star represented at that time and as a result, Cyrus was pressured to end her relationship with Sturges. The duo eventually parted ways in mid-2008.
Justin Gaston
Among the Hannah Montana star's famous ex-lovers is the handsome model, singer-songwriter and actor Justin Gatson. The pair started dating sometime in 2008, however, their relationship stirred up a little controversy owing to the fact that Cyrus was only 16 at the time and there was also a 4-year age gap between them.
After dating for 9 months, the couple allegedly split in mid-2009 as Cyrus prepared to leave town to go film The Last Song. Though their breakup was mainly due to the distance, it was further complicated by the fact that Cyrus was spending a great amount of time with her ex-boyfriend Nick Jonas.