Australian model and actress Phoebe Tonkin is not married, but she is currently in a relationship with Alex Greenwald, a record producer and lead singer of Phantom Planet, a California-based rock band.
Considering her talent, beauty, and rise in Hollywood, fans can be forgiven for thinking that Phoebe Tonkin must have been hitched. However, the Vampire Diaries star is yet to walk down the aisle despite having a very active dating life. Let's get intriguing details of the Australian actress' relationship life.
Is Phoebe Tonkin Married?
Phoebe Tonkin is currently not married and has never been in the past, but she isn't single either. The actress's love life has not been an uneventful one despite her not being married as she has had her fair share of intimate partners.
She is presently dating Alex Greenwald, a well-known musician, actor, and record producer. From what we know, the actress began dating Alex Greenwald after splitting from her ex-boyfriend, Paul Wesley. Although it is unknown when the couple began dating, Phoebe Tonkin confirmed their relationship on June 29th, 2020, when she posted a photo of them kissing through masks on her Instagram page.
Likewise, Alex also took to his page to confirm their relationship when he posted a picture of her wearing his shirt. Tonkin is definitely not the first for Alex as he had dated other prominent women like actress Brie Larson in the past. Phoebe and Alex have been dating for a number of years now going by when they went public, but still, the duo have kept details of their relationship under wraps and are still yet to make their relationship official by tying the nuptial knot.
However, there are rumors that the lovebirds had broken up, and Phoebe Tonkin is currently dating Travis Fimmel, a former model and actor. This information is yet to be confirmed, but until proven, Phoebe Tonkin is still involved with Alex Greenwald.
Who Is Phoebe Tonkin's Boyfriend?
Although there are rumors to the contrary, Phoebe Tonkin's current boyfriend is American musician, actor, and record producer Alex Greenwald. Greenwald is a popular singer and lead vocalist of the California rock band Phantom Planet. He was born to his parents on October 9, 1979, in Los Angeles, California.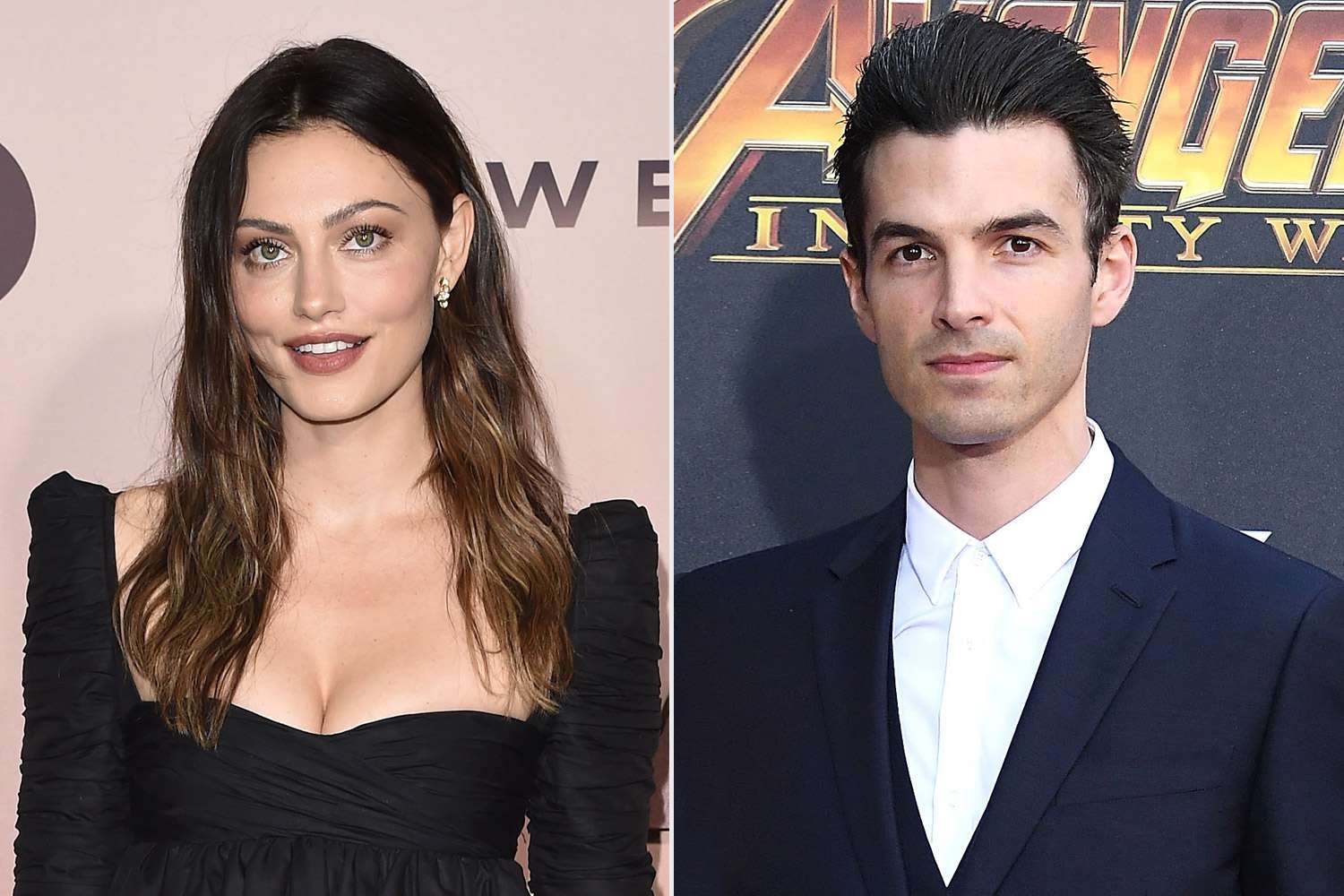 The talented musician formed the band Phantom Planet while he was a teenager alongside four of his friends, Darren Robinson, San Farrar, Jason Schwartzman, and Jacques Brautbar. He is currently part of another group dubbed Phases and is signed to Warner Bros Records.
As an actor, Alex Greenwald has appeared in quite a number of movies which, includes The Halloween Tree (1994), A Pig's Tale (1994), Recycle Rex (1993), No Dessert, Dad, till you Mow the Lawn (1994), Sabrina the Teenage Witch (1998), Donnie Darko (2001), Bad News Bears (2005), and Unicorn Store (2017).
A Look At Phoebe Tonkin's Past Relationships
We have made it clear that before meeting her current boyfriend, Alex Greenwald, Phoebe Tonkin has had her fair share of men whom she had dated. This list includes Tom Felton (2006–2008), Xavier Samuel (2011–2012), Ed Westwick (2011–2012), Chris Zylka (2013–2013), and Paul Wesley (2013–2017). Let's get to find out the details of their relationship.
Tom Felton (2006 – 2008)
Phoebe Tonkin was once in a relationship with Tomas Andrew Felton, an actor who became well-known for his role as Draco Malfoy in the Harry Potter films. There is no information on how and when they met, but the pair dated for about two years, between 2006 to 2008, and seemed to be having a good time with each other before things went sour and they had to break up.
The reason for their breakup is not known, as the pair never disclosed details of their relationship. Even though Phoebe and Tom broke up, they remain good friends to this day.
Ed Westwick (2011 – 2012)
Phoebe Tonkin is also said to have dated Edward Jack Peter Westwick,  a popular British actor that became widely recognized for his role as Chuck Bass on the teen television drama series Gossip Girl.
Phoebe began dating Ed three years after her breakup with Tom Felton. There is no detail on how the ex-lovers met and the exact period they began dating. Unfortunately, their relationship did not last long, as the pair broke up in 2011 after dating for a couple of months.
Xavier Samuel (2011 – 2012)
Xavier Samuel was Phoebe Tonkin's next boyfriend after her breakup with Ed Westwick. The duo had a rather brief romantic relationship from April to December 2011, and their relationship seemed more like a 'hook-up' than an actual relationship. Nevertheless, these two dated for a short period and then called it quits for reasons best known to them, as the reason for their breakup was never revealed to any source.
Xavier is an Australian actor like Phoebe and is best known for his roles in movies and TV shows, such as Newcastle and The Twilight Saga: Eclipse and Billy in Spin Out.
Chris Zylka (2013)
Phoebe Tonkin's affair with Chris Zylka was yet another brief relationship that the Australian actress embarked on in 2013. Chris Zylka is a well-known American model and actor. Their relationship lasted for only two months (February – April) before they both went their separate ways. However, according to sources, their breakup was mutual, and they have both remained friends even though they are no longer romantically involved.
Joseph Gordon-Levitt
Phoebe Tonkin's alleged relationship with Joseph Gordon-Levitt was a rumor. The rumor had circulated around the media for some time before it died down, but to date, neither Phoebe nor Joseph has come out to confirm or debunk the rumor about their relationship.
Going with the fact that neither party involved has said anything about the alleged romance between them, we choose to believe that it was probably a rumor and nothing more.
Paul Wesley (2013 – 2017)
Phoebe Tonkin's relationship with Paul Wesley was her longest public relationship before she met Alex Greenwald. Paul and Phoebe dated for about four years, from 2013 to 2017, and many had thought the pair would end up together as husband and wife as they seemed like the perfect couple.
Before Paul and Phoebe began their relationship, they were kind of best friends, which many would agree is a good foundation for a healthy relationship, but sadly the pair broke up, leaving their fans who believed in their love devastated.
When asked the reason for their breakup, Phoebe said that their feelings for each other just died a natural death as nothing bad transpired between them. They just realized their love flame was put out, and so they jointly decided to break up. To date, the ex-lovers remain best friends and hang out occasionally as friends, nothing more to it.