Khloe Kardashian's real dad is the late Armenian-American lawyer and businessman, Robert George Kardashian (born February 22, 1944, died September 30, 2003). The American media personality and socialite confirmed her status as a full-fledged Kardashian via a DNA test she carried out on herself in 2018.
This almost definitively ended rumors that she could be the biological daughter of one of Alex Roldan or O. J. Simpson, both of whom have been linked to her mother, Kris Jenner in one way or another.
Khloe Kardashian Does Not Facially Resemble Her Older Sisters, Kim And Kourtney
Born Khloe Alexandra Kardashian on June 27, 1984, in Los Angeles, California, the socialite is one of four children her mother, Kris Jenne,r had during her 13-year marriage to Robert Kardashian. The seeds of doubt about the late lawyer being Khloe's biological father were sown because of the media personality's quite visible physical dissimilarities from her older sisters, Kim and Kourtney Kardashian.
Despite Khloe's 2018 DNA test proving beyond all reasonable doubts that she is the daughter of the late Rob Kardashian Sr., there remain pockets of individuals who still argue against the reality of that finding. As previously mentioned, their base of argument stems largely from how different Khloe looks compared to her older sisters, Kim and Kourtney.
For starters, Khloe's blonde hair and much fairer skin tone stick out like a sore thumb when she is placed side by side with her older sisters whose Armenian heritage shines through their much darker skin tones, hair, and eyes. This fact continues to be the most powerful ammunition for anyone who refuses to accept the proven reality that Khloe Kardashian is indeed Robert Kardashian Sr.'s daughter.
Before she confirmed her status as a full-blooded Kardashian, the Keeping Up With The Kardashians (KUWTK) alum has had to deal with various rumor mongers, at different points over the years, claiming that she could be someone else's biological daughter. This is a position she constantly verbally refuted before agreeing to the scientific test that largely dispelled those rumors.
At this point, we feel it is important to take a look at all the men, including Alex Roldan and O. J. Simpson who many have assumed to be biologically responsible for bringing Khloe Kardashian into this world, and why this rumor persisted for several years and beyond.
Khloe Kardashian's Mother Cheated On Her Biological Father
Khloe Kardashian's mother, Kris Jenner, was born Kristine Mary Houghton on November 5, 1955, in San Diego, California. She is the oldest of two children born to children's clothing store owner Mary Jo "M. J." Shannon nee Campbell and the late Robert True "Bob" Houghton, an engineer.
She and her younger sister, Karen Casey nee Houghton ,were raised by her mother after her parents divorced when she was only seven years old. Kris' mother married businessman Harry Shannon some years later and he did his best to raise the Kardashian matron and her sister.
She lost her father when she was 19 years old and married the late Robert Kardashian when she was only 22 years old. It would appear though that Khloe's mom was not emotionally prepared for life as a married woman, and her deficiencies as a wife manifested themselves in several ways, including cheating on her husband.
Several sources allege that the businesswoman has several romantic relationships with different men but the one she considers her biggest regret was the affair she had while she was still married to the late lawyer, an affair that ultimately led to the end of her marriage to him in 1991.
The couple were married for 13 years and had four children, including daughters Kourtney (b. 1979), Kim (b. 1980), Khloe (b. 1984), and son Rob Jr. (b. 1987). Kris Jenner's first four children were all born during her marriage to Rob Sr. However, the fact that her daughter, Khloe ,looks nothing like her siblings both physically and otherwise began the rumors that the late lawyer may not have been the media personality's biological father.
It also didn't help that a few years before Khloe was born, Kris was romantically linked to several other men apart from her husband. Several years later, during a podcast interview with fashion designer Diane Von Furstenburg on Diane's In Charge with DVF, Kris confirmed those links by revealing that she had cheated on the father of her first four children during their marriage.
She elaborated on her confessions further in her autobiography, Kris Jenner… And All Things Kardashian. The memoir revealed that she had cheated with a man who she simply called Ryan. In 2012 though, former football, or soccer player, depending on your geographical location, Todd Waterman, came forward to allege that he and Kris had had a wild and passionate affair in the early 80s.
He also claimed that the alleged affair had played a big part in the dissolution of Kris' marriage to Rob Sr. Given the fact that the timing of the alleged affair, which Waterman says began in 1989, does not align perfectly with the timing of Khloe's birth, who was born in 1984, he rarely features in any conversation regarding the identity of Khloe Kardashian's birth father.
Over the years though, several sources have come up with their own theories about who Ryan may be, and whether he is in fact Khloe's biological father. The names that have been tossed around include the infamous former football running back, actor, and broadcaster O. J. Simpson, hairdresser Alex Roldan, and singer Lionel Richie.
Lionel Richie Allegedly Had An Affair With Khloe Kardashian's Mother
Kris Jenner's rather tactful decision not to disclose the real identity of the man she cheated on her first husband with has made it possible for those insistently peddling the rumors that her daughter Khloe is not Rob Kardashian's biological daughter to come up with their own theories.
One of the most bizarre and most unlikely of theories is the faint possibility that veteran African American singer Lionel Richie might be Khloe Kardashian's real dad. A number of factors lend credence to this rumor including the revelation of a source who claims to be a close friend of the singer.
According to this as-yet-unnamed source, Richie and Kris had their affair in the early 1980s, and this affair might have led to the birth of Khloe. It is important to recognize the fact that at the time of this alleged affair between the singer and the businesswoman, they were both married.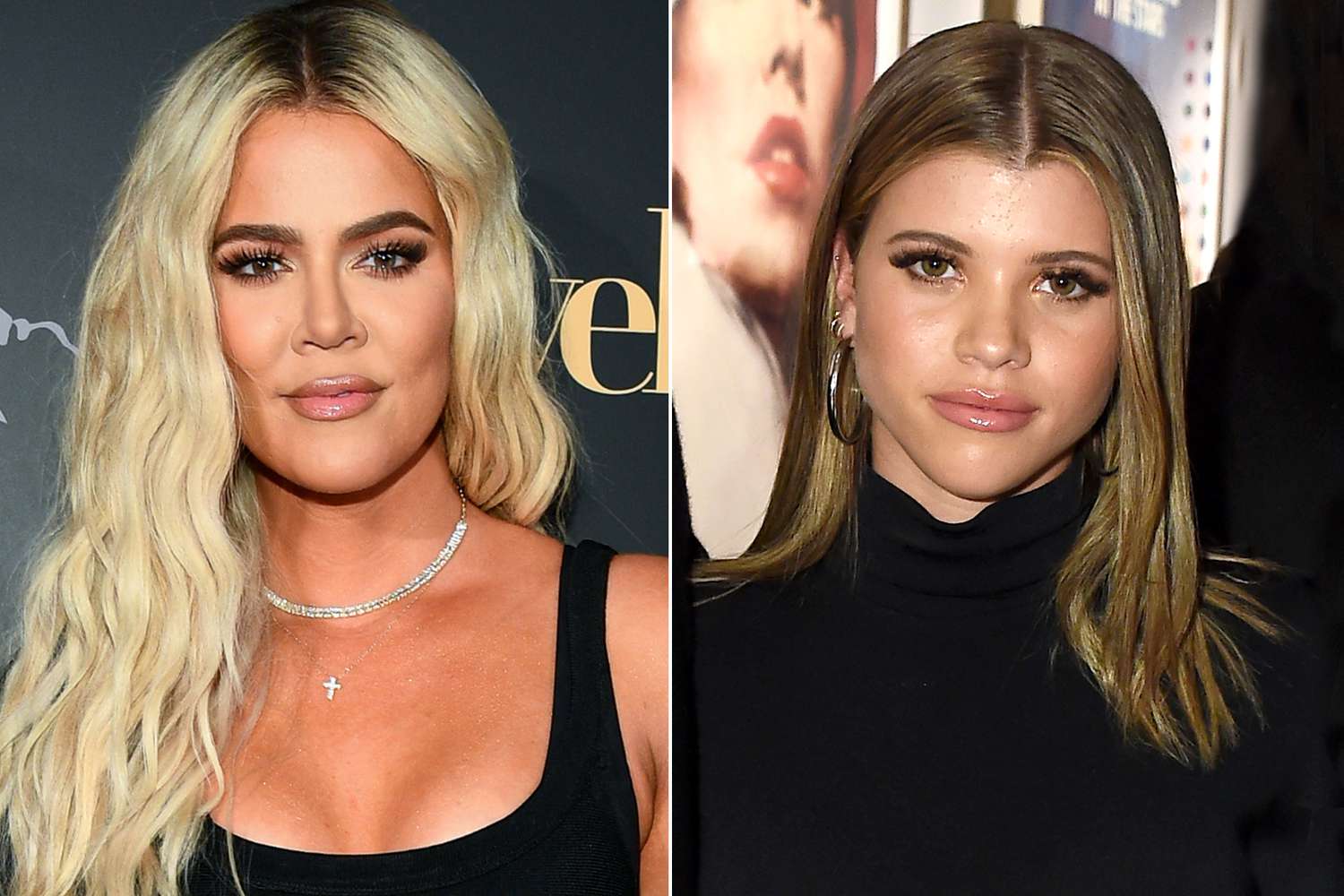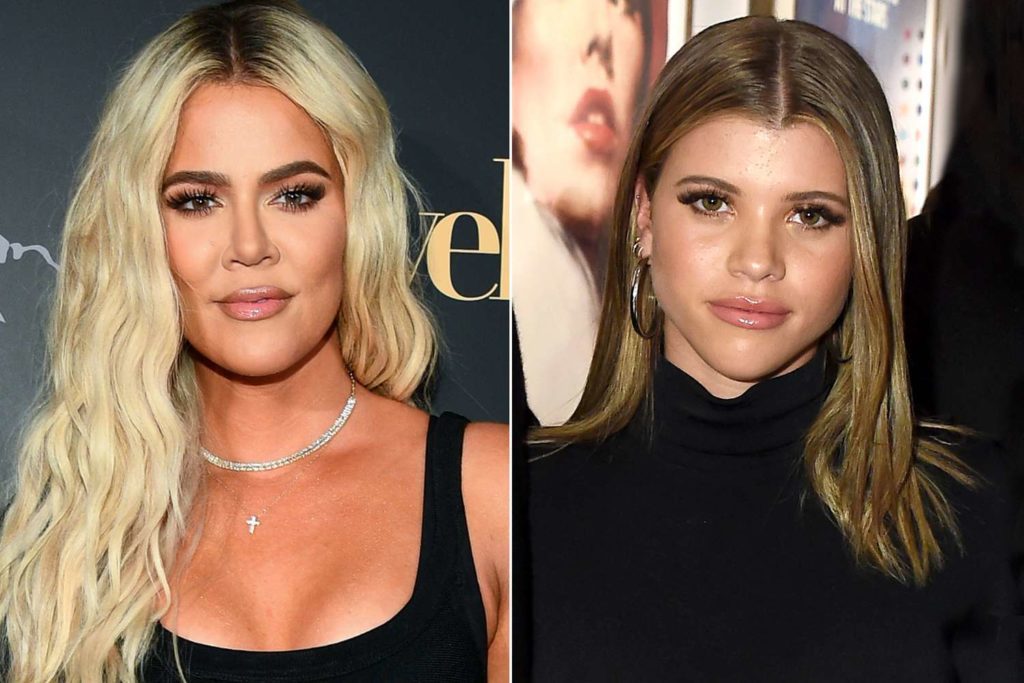 The source also alleged that Richie was not on good terms with his wife at the time hence the affair with Kris. While trying to verify the truth behind his words, the source buttressed his claims by saying that he knew of the affair because Richie had bragged about it. Neither Richie nor Jenner has spoken to deny or confirm these claims and not much has been made of the alleged affair.
However, the most potent factor responsible for fans of KUWTK and other observers not doing away with the possibility that Khloe might be the singer's biological child stems from the uncanny resemblance between the socialite and the singer's daughter, Sofia Richie.
When sat next to each other, one would have to be convinced that Sofia Richie, who once dated Kourtney Kardashian's ex-boyfriend, Scott Disick, and Khloe Kardashian are not somehow related by blood. The facial resemblance coupled with the similar blonde hair and other body measurement similarities sort of asserts the assumption that Lionel Richie may have fathered Khloe Kardashian.
Of course, we are well aware of the doppelganger philosophy and the fact that total strangers may resemble each other. We have also been made aware of the fact that Richie never confirmed that he is the father of Khloe Kardashian.
Alex Roldan Was Thought To Be Khloe Kardashian's Real Dad
Alex Roldan is a hairdresser in West Hollywood who has been a friend of the Kardashian family for several years. His link to the family stems primarily from the reality that he was Kris Jenner's hairdresser for several decades.
This fact was made known in the 11th episode of season 5 of the KUWTK reality TV show when Kris' then-husband Bruce Jenner (now Caitlyn Jenner) went in to get her hair done, and Alex confirmed that he had been Kris' hairdresser for nearly 3 decades.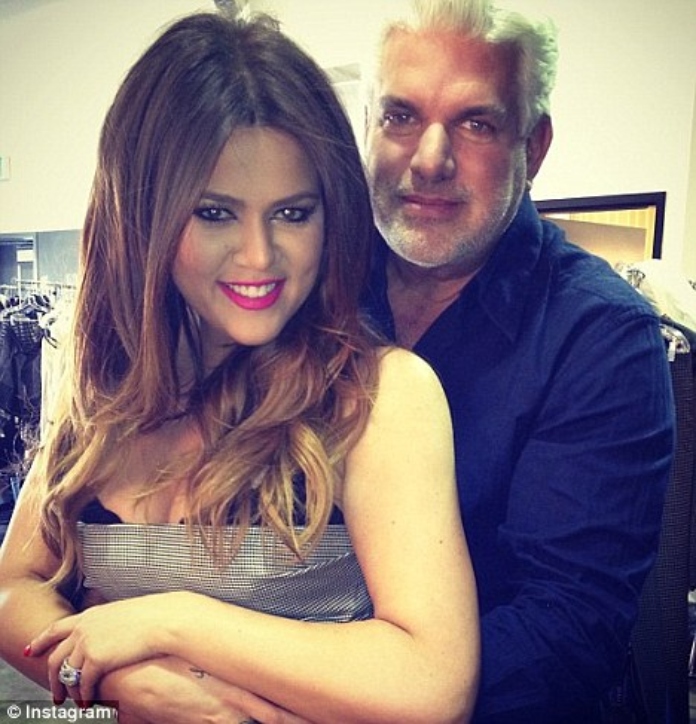 Several conspiracy theories allege that Alex Roldan is the Ryan Kris talked about in her autobiography. It remains to be seen whether the Kardashians are still in close contact with Alex but the likelihood that he is Khloe's birth father persists for a variety of reasons.
One source, while insisting that Alex and Khloe's mother, Kris Jenner definitely had an affair, claims that the businesswoman in a bid to maintain the rhetoric that her late ex-husband, Rob Kardashian, is Khloe's birth father paid Alex his money and also got him to sign a non-disclosure agreement (NDA) requiring him to pay the socialite (Kris Jenner) $30 million if he ever spills the secret that he is the biological father of Khloe.
A less ridiculous opinion on Alex Roldan being Khloe's birth father was born as a result of her resemblance to the hairdresser. Netizens point to the nose and other facial similarities between the couple as well as posting side-by-side pictures of the pair of them to buttress their point.
Is O. J. Simpson Khloe Kardashian's Father?
Orenthal James Simpson, popularly known as O. J. Simpson is not Khloe Kardashian's biological dad. The former American football running back is rather infamous for his alleged involvement in the murder of his ex-wife, Nicole Brown Simpson.
Although the jury in the case, The People vs. O. J. Simpson acquitted him of the charges, many still believe that he committed the murders. At this point, it is important to unveil the fact that Simpson's legal team included Kris Jenner's late ex-husband, Robert Kardashian Sr.
Before all the events that led to the murder of Nicole and the subsequent trial of Simpson as the prime suspect in the murders, The Simpsons and the Kardashians had been friends for a long time. Khloe's mom, Kris Jenner was particularly close to the late Nicole.
The prior close bond between the Simpsons and the Kardashians was enough ammunition for the people doubting the authenticity of Khloe's claims as Rob Kardashian's daughter to peddle the rumor that O. J. Simpson may be Khloe's birth father.
However, the former athlete has denied the rumor on several occasions. He first refuted the claims in 2018 when TMZ congratulated him on the impending birth of Khloe Jenner's child, True. He was quick to tell them that he had nothing to do with it as that honor belonged to his late lawyer and friend, Rob Kardashian Sr.
He then unequivocally denied the rumors during a 2022 podcast interview where he revealed that he and Kris Jenner never had an affair. He also stated that although she was beautiful, he was never interested in her that way as he only dated supermodels at the time. He finished by saying that the rumors were not true and were not even close to being true.
Khloe Kardashian Insists That Robert Kardashian Is Her Birth Dad
Despite neither of the aforementioned men in Kris Jenner's past claiming the title of Khloe Kardashian's biological dad, the socialite has insisted that the late Robert George Kardashian is her father.
She detests the rumors to the contrary and even took a DNA test in 2018 to make sure that the rumor dies a natural death. Prior to the paternity test she took in 2018, Kris Jenner had tried to convince her daughter to take the test earlier in 2012.
According to the momager, the test would help Khloe get rid of the controversies and find stability in her reality as a Kardashian. She even went ahead to set it up but the former vehemently refused to take the test, stating that she only recognized two men as her fathers.
She said that she acknowledged the late lawyer Robert Kardashian as her father and Bruce Jenner (now Caitlyn Jenner) as her stepfather and that if her mom had had sexual relations with different men while she was married to the late attorney, it was her business and not Khloe's.
As previously mentioned, Khloe's 2018 DNA test confirms her status as an unalloyed Kardashian, but she can also rest easy in that regard because of the 23 And Me results which were handed to her by Kris Jenner in Season 15 Episode 10 of KUWTK which revealed her Armenian roots and the fact that she is Rob Kardashian's biological daughter.
As previously alleged, there are some who will continue to raise doubts about who Khloe Kardashian's real dad is and her status as a full-blooded Kardashian. However, they will have to come up with evidence stronger than the DNA test result and the 23 And Me test result to convince the vast majority who see the socialite as a Kardashian.