Chandler Belfort is the daughter of Jordan Belfort, the American entrepreneur and former stockbroker who is the inspiration behind the notorious Wolf of Wall Street character portrayed by Leonardo DiCaprio. Despite the controversies trailing her father's personal and professional life, Chandler has managed to build a successful career as a mental health counselor.
Summary of Chandler Belfort's Bio
Full name:

Chandler Ann Belfort

Nickname:

Channy

Gender:

Female

Date of birth:

July 29, 1993

Chandler Belfort's Age:

30 years old

Place of Birth:

Los Angeles, California

Ethnicity:

Mixed

Nationality:

American

Zodiac sign:

Leo

Sexual Orientation:

Straight

Religion:

Christianity

Marital Status:

Married

Chandler Belfort's Husband:

Connor Winter

Chandler Belfort's Parents:

Jordan Belfort and Nadine Caridi

Siblings:

Carter Belfort

Chandler Belfort's Height in Inches:

5 feet 2 inches

Education:

Muhlenberg College, Pennsylvania, and Steinhardt College, NYU

Career:

Mental Health Counselor

Famous for:

Being Jordan Belfort's daughter
What is Chandler Belfort's Age?
Chandler Belfort is 30 years old; she was born on July 23, 1993, in Los Angeles, California. Her father is Jordan Belfort, while her mother is Nadine Caridi. She has a brother named Carter Belfort.
Chandler's mother, Nadine, worked as a fashion model and poster girl before her marriage to Jordan Belfort. She currently has a successful career as a professional therapist and counselor.
For her education, Chandler attended Vistamar School, after which she proceeded to Muhlenberg College, where she obtained a degree in Arts, Psychology, and Spanish Language Literature and Culture. She also earned a Master's degree in Psychology from Steinhardt College, New York University.
Her father is famously known as The Wolf of Wall Street, a nickname derived from his involvement in financial fraud and money laundering using his stock brokerage company, Stratton Oakmont. His story was published in a 2008 memoir titled The Wolf of Wall Street and later adapted into a movie in 2013. He currently runs a company that provides sales and marketing programs, in addition to working as a motivational speaker.
Chandler's Parents Had a Turbulent Marriage
Chandler's parents met each other at a party hosted by Nadine's ex-boyfriend and kicked off a hot romance even though Jordan was still married to his first wife Denise Lombardo at the time. Jordan's first marriage eventually ended in 1991 owing to the issue of infidelity, and Jordan proceeded to marry Nadine that same year.
The marriage between Nadine Caridi and Jordan Belfort was characterized by numerous crises as Jordan constantly cheated on her with other women. He also physically abused Nadine, owing to his addiction and abuse of drugs. Chandler witnessed the constant fights and quarrels between her parents, and this negatively affected her childhood.
Jordan Belfort and Nadine Caridi's Marriage Ended in 2005
Chandler's parents, Jordan Belfort and Nadine Caridi got divorced in 2005 after 14 years of marriage. Her father, Jordan, was arrested in 1999 for financial fraud and was sentenced to four years in prison, although he only served 22 months of his jail term.
Following his release, Nadine filed for a divorce and won custody of the children at the end of the proceedings. They, however, maintained a cordial relationship while jointly raising their kids. A year after the divorce, Nadine remarried an entrepreneur named John Macaluso, while Jordan remarried a model named Cristina Invernizzi in 2021.
The ex-couple have gone on to live their lives happily with their newly married partners without any publicly known issues so far.
Who are Chandler Belfort's Siblings?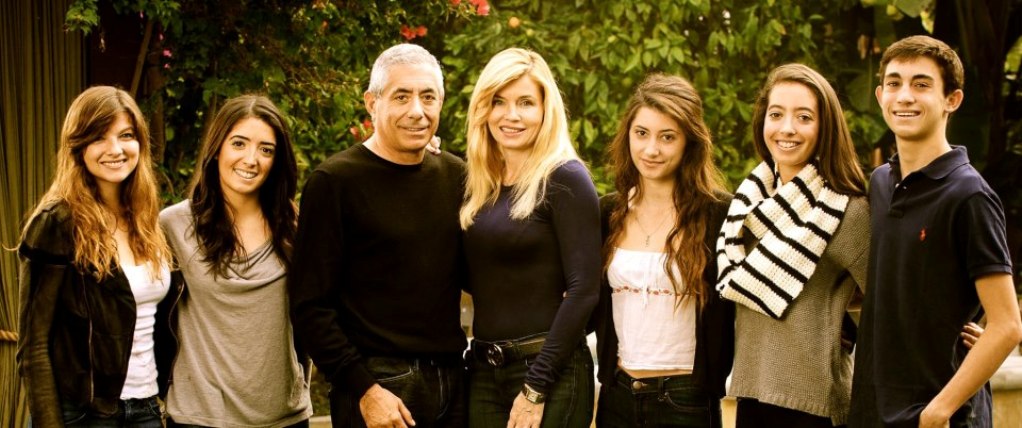 Chandler has a biological brother and three half-sisters. Her biological brother is from her mother's marriage to Jordan Belfort, while her half-siblings came from her father's second marriage. Her brother Carter Belfort was born on August 15, 1996, and currently works as a manager in a branding and marketing company named Brand Development.
When Chandler's mother remarried John Macaluso in 2006, she became step-siblings to his three daughters named Frankie, Nicky, and Allie. They all lived happily together as one family, with Nadine and John treating their children from previous marriages with equal love and attention. Nadine and John's union did not produce any children.
How Close is Chandler Belfort to her Father, Jordan Belfort?
While Chandler Belfort prefers to keep details of her personal life private, it is obvious that she does not have a close relationship with her father Jordan Belfort. The two are hardly pictured together, and Jordan does not often post pictures of her on his Instagram page either.
Be that as it may, Chandler is noted to be very close to her mother, who regularly posts throwback pictures of them together on her Instagram account @drnaelmft. Some of the pictures she shares with her include vacation pictures and happy family moments they share together.
Is Chandler Belfort Married?
Chandler Belfort is married to her long-term boyfriend Connor Winter. Chandler and Connor met as students at Muhlenberg College and kicked off a romantic relationship. They dated for seven years before getting engaged on December 22, 2020. The couple scheduled their wedding for 2021, but following the restrictions of the COVID-19 pandemic, they had to postpone the event, as they both tested positive for the virus.
Chandler and Connor eventually tied the knot on September 25, 2021, two years after they got engaged. Their wedding ceremony was held at Kenoza Hall, New York City, and only close friends and family members in attendance.
Chandler Belfort is Yet to Have Children With Connor Winter
Chandler Belfort and her husband, Connor Winter, do not have any children yet. The couple has been married for 53 years and enjoys a peaceful relationship. However, they do not talk about their marriage and, as such, have not revealed if they plan on having any children in the future.
What Does Jordan Belfort's Daughter Do Currently?
Chandler Belfort works as a mental health counselor. Her choice of career was influenced by her experiences as a child when she witnessed the fights between her parents. In the movie adaptation of The Wolf of Wall Street, Jordan Belfort took his daughter with him on a ride after a fight with his wife Nadine and eventually crashed the car with his daughter in it. This and many other instances made Chandler choose to help people with their mental health issues.
While still studying at Muhlenberg College, she was a Workshop Facilitator for the College's foundation named, One Love Foundation and specifically helped in creating awareness about and helping people stuck in violent relationships. During her days as a Master's degree student at Steinhardt College, NYU, she interned as a Mental Health Coach at Berkeley College. She currently works as a counselor in a private firm in New York, focusing majorly on adolescents and adults.
Is Chandler Belfort Active on Social Media?
Chandler Belfort is active on Instagram as @chandlerwinter_. Unlike other celebrity kids who leverage their parents' fame to build their social media pages, Chandler prefers to keep details of her private life away from the media. As such, her Instagram account is private, and we could not verify details of the activities and hobbies she is currently involved in.