What is Toosii's height? Nau'Jour Lazier Grainger, professionally known by his stage name Toosii, stands 5 feet 7 inches tall, which can also be measured as 1.70 m or 170 cm. With his height, the American rapper and singer has a body weight of 65 kg (143 lbs).
Toosii is best known for his famous song, Red Lights, as well as tracks like Sapiosexual, Love Cycle, and Poetic Pain. One thing that has drawn the attention of his fans is his height of 5 feet 7 inches. Meanwhile, here is everything we know about Toosii's height and his attractive body.
Toosii's Bio 
AGE: 23 Years Old
BIRTHDAY: January 9, 2000
BIRTHPLACE: Syracuse, New York, United States
BIRTH SIGN: Capricorn
HAIR COLOR: Black
EYE COLOR: Black
HEIGHT: 5 feet 7 inches or 170 cm or 1.70 m
WEIGHT: 65 kg or 143lbs
CHEST: 44 Inches
WAIST: 32 Inches
HIP: 38 inches
BICEPS: 12 inches
How Tall is Toosii?
Toosii stands at the height of 5 feet 7 inches, which can also be measured as 1.70 m or 170 cm. His height can be classified as below average if compared to the standard set by the American Center for Disease Control and Prevention. They specified that the standard average height for men above 20 years is 5 feet 9 inches.
Placing our comparison on the rapper's height with the average height of an American male, he is 2 inches shorter. Meanwhile, due to his good-looking physique, it will be difficult to notice that the rapper stands below average height.
Toosii's Height Compared to Other American Rappers
Although the rapper stands a few inches below the average American male, there are other rappers who are a lot more inches below his own height. This is to confirm that he cannot be ranked as one of the shortest American rappers. Here is a comparison of Toosii's height with that of other American rappers.
How Tall is Toosii Compared to Hotboii?
Toosii is quite shorter than Hotboii by 4 inches. Javari Latre Walker, who is best known by his stage name Hotboii, is one the American rappers with a height that is above average. Hotboii stands at the height of 5 feet 11 inches, which can also be measured as 1.80 m or 180 cm.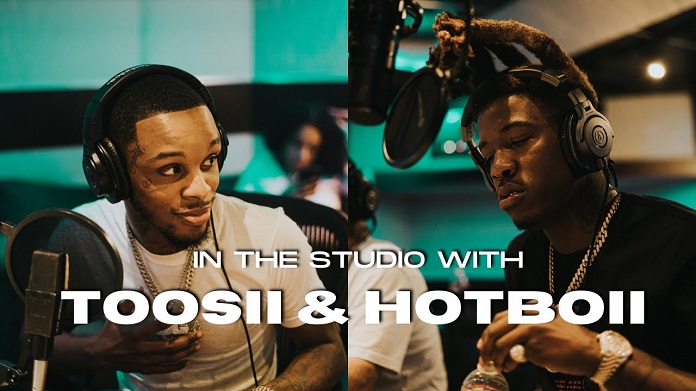 Having had several collaborations together, their height is one of the noticeable facts in their music videos. One of the videos where their heights were noticed is Hotboii's All of Your Love.
Hotboii is an American rapper who rose to stardom with his 2020 breakout single, Don't Need Time. The song received millions of YouTube views and sparked a remix featuring rapper Lil Baby. He is signed to a lot of labels, including Geffen Records, Interscope Records, Hitmaker Music Group, and 22 Entertainment. The rapper is also connected to Rebel Music.
Toosii's Height is Equal with Lil Durk
Durk Derrick Banks, professionally known as Lil Durk, is an American rapper with a height of 5 feet 7 inches. The rapper's height is the same as that of Toosii, and they both fall below the average height category.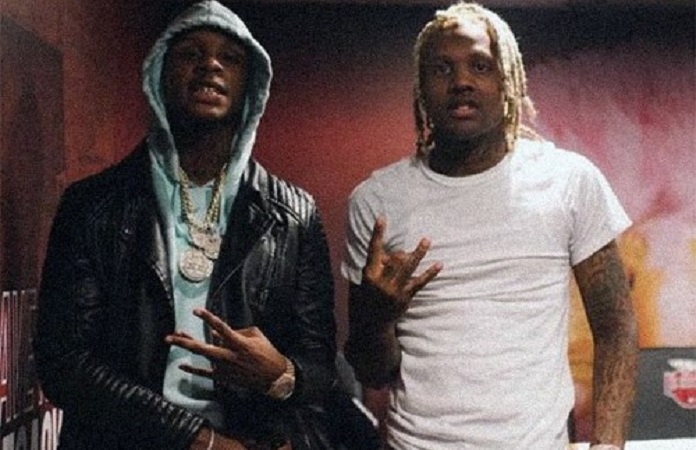 Taking a peek at Lil Durk, he is the founder and major contributor to the organization and musical label Only The Family (OTF). Also, with the premiere of his mixtape series, Signed to the Streets, Lil Durk developed a cult that led to a record label with Def Jam Recordings.
It is a common belief that when entertainers attach "Lil" to their stage name, they acknowledge that they stand below average.
Other Rappers that Share the Same Height as Toosii are
Bow Wow – 5 feet 7 inches
Pitbull – 5 feet 7 inches
DJ Khaled – 5 feet 7 inches
Toosii's Height vs. Polo G's Height
Toosii has a very obvious height difference of 4¼ inches when compared to Polo G. Taurus Tremani Bartlett, known by his stage name Polo G, is an American rapper that stands at a height of 6 feet ¾ inches. His height got him a place among rappers with above-average height.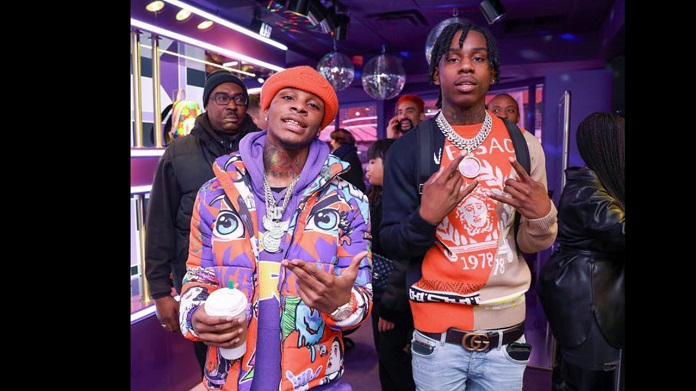 Polo G rose to prominence with his songs, Pop Out and Finer Things (featuring Lil Tjay). His 2019 debut album, Die a Legend, received a platinum certification from the RIAA and reached number six on the US Billboard 200.
How Tall is Toosii Compared to Lil Wayne?
Toosii is 2 inches taller than Lil Wayne, who stands at the height of 5 feet 5 inches. Dwayne Michael Carter Jr., famously known by his stage name Lil Wayne, is an American rapper, songwriter, singer, and record executive. Despite standing below average, he has successfully carved a niche in entertainment and is one of the most famous rappers that has gained global recognition.
Other rappers below Toosii's height include:
Eazy-E – 5 feet 5 inches
Lil Jon – 5 feet 6 inches
Lil Chuckee – 5 feet 1 inch
Toosii's Weight and Other Body Measurements
Toosii has a weight that is measured at 65 kg or 143 lbs. His weight has so far been in a range that is perfect for his height and age. Likewise, his weight is within a normal body mass index range. So far, there has not been any information regarding the rapper losing weight or adding a significant amount of weight.
Nau'Jour Lazier Grainger's other body measurements are as follows; 44 inches in chest size, 32 inches in waist size, 38 inches in hip size, and 12 inches in biceps. His body measurements project a perfect body physique, which is very impressive with any outfit.
So far, the rapper has not talked about his workout routine. However, looking at his body compositions and some of his uploads on Instagram, we believe that Toosii may have a workout routine but chooses to keep it to himself. However, if we are to take a guess on the kind of workout plan he must have adopted, it should be one that has more focus on his chest and biceps. This is because Toosii is seen lately developing a huge chest size and pumping bicep.
The same is applicable to his diet plan; he has kept details of his diet plan under wraps. Since the rapper still maintains a healthy look, we believe that he maintains a good diet plan. Meanwhile, we keep our fingers crossed, waiting for him to disclose these facts.
How Many Tattoos Does Toosii Have?
Among other aspects of the rapper which get him attracted to his fans are his tattoos. According to reports, Toosii had his first two tattoos on his neck when he was 17 years old. A year later, he added another two to his face. Recently, he has gotten a lot of tattoos all over his body, including on his face, chest, arms, and other parts of his body.