George Floyd might not be a celebrity during his lifetime, but his death has certainly triggered a global movement that does not only raise questions on police brutality in America but also on racism all over the world and the American security and justice system.
Floyd was a 46-year-old African American man who was killed by Derek Chauvin, a White police officer who pressed his knee to Floyd's neck for almost 9 minutes after he was arrested for allegedly using a counterfeit $20 bill to purchase cigarettes in a grocery store and refusing to return the items after the money was said to be fake.
Since the death of Floyd, which happened to be a repeat of many other such killings by the police, many questions have been raised on events leading to the death as well as his life, which tells the story of many ups and downs.
The Difficult Early Life of George Floyd and his Huge Dreams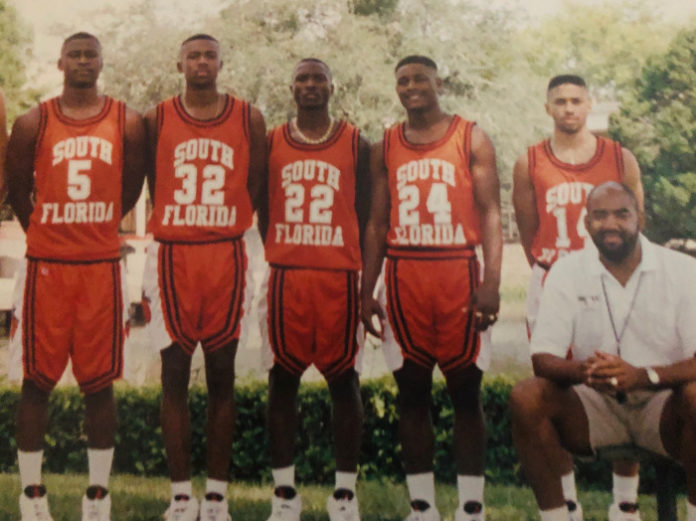 The late American was born George Perry Floyd Jr. on October 14, 1973, in Fayetteville, North Carolina, the U.S. as the youngest of three kids of his parents, George Perry Floyd Sr. and Larcenia Jones Floyd, more popular as "Cissy".
By the age of two, he found himself as part of the statistics of broken homes after the marriage between his parents came to an end. His father left the family for New York where he had two more kids. Although the older Floyd was a nurse, he spent a better part of his time with Chocolate Buttermilk Band which provided back up for many famous stars including James Brown.
His mother remained in North Carolina where she continued raising her kids in a trailer park before meeting another man, a Houston native, with whom she had two more kids. After Cissy met her new man, she went with him to Houston to meet his parents with her kids and since then, the family did not return to North Carolina. She found an apartment where she raised her kid including George Floyd in abject poverty in Cuney Homes, also known as the Bricks. The area was notorious for violence, drugs, and other crimes. It was also one of the poorest areas of Houston. Nonetheless, the young George had a dream of growing up into becoming a supreme court judge.
Referred to as Big Floyd since he was a child because of his size, George Floyd started playing football and basketball as a young kid, and he dreamed of making it to the NBA. He attended Yates High School where he helped the school football team to the 1992 Texas state championships final only to lose out to Temple. In 1993, he became the first member of his family to graduate from high school.
Fuelled by a dream of becoming an athlete, he gained a football scholarship into South Florida Community College where he also played basketball. By 1995, he felt out of place in the college and returned home before later transferring to Texas A&M University–Kingsville where he continued to play basketball. George Floyd was the first of his siblings to make it to college and was believed by all to be the one who would pull the family out of poverty.
End Of His Dreams And The Struggles That Followed
George Floyd was one anyone could bet to success in either football, basketball, or any other sports because of his athletic build and how he seemed to be naturally drawn to sports. Unfortunately, he was back home before the end of his sophomore year at Kingsville as a dropout. According to his close friend, Floyd left school as a result of financial difficulties.
His high school friend, Jermaine Venters, revealed that Floyd was strained from trying to support his mother who was struggling financially and at the same time, put himself through school. This took a toll on him, forcing him to forgo his aspirations of gaining a degree in sociology.
Nonetheless, he continued to play club basketball as he still held on to his dreams while also working as an automotive customizer. He was said to have also worked for Cal Wayne, a local rapper as a security man.
Apart from the sport, Floyd also had an interest in hip-hop. He performed as Big Floyd with the group, Screwed Up Click which was led by DJ Screw, Robert Earl Davis Jr. The group had other members like  Big Moe, Lil' Flip, Big Pokey, and Fat Pat.
By 1997, his path had already started crossing with the law when he was arrested for the first time selling drugs. This marked the beginning of what would be more than a decade of a life of crime as he was arrested numerous times for crimes such as drug possession, theft, and trespass for which he spent times in jail from 10 days to 30 months. In 2007, he was arrested after robbing a woman with a gun, for which he pleaded guilty in 2009 to aggravated robbery with a deadly weapon. George Floyd was handed five years behind bars. He did his time at the Diboll Unit until he was paroled in 2013 having spent close to 4 years of his time.
The Resurrection of George Floyd – How He Became a New Man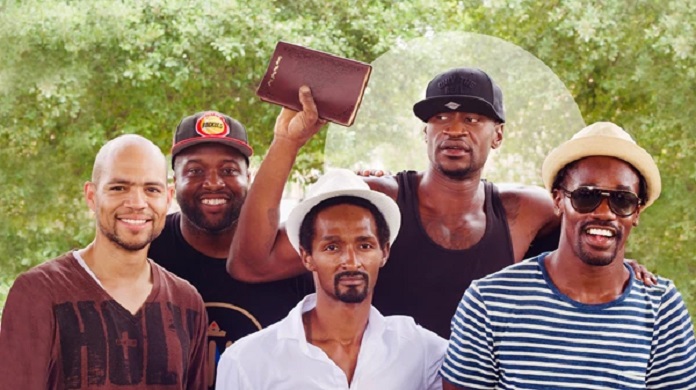 After three drug charges, two theft cases, and a trespassing case, George Floyd decided to resurrect himself from a life of crime by getting involved in a Christian church and ministry known as Resurrection Houston. He became a mentor to young men before later assisting a ministry that helped with drug rehabilitation as well as job placement services. He also spent his time helping his mother who was down with a stroke back to health.
Floyd decided he wanted a new life in 2014 and so based on the advice of a friend, he decided to move to Minneapolis with the help of his friends. He eased in by taking a job with the Salvation Army's Harbor Light Center homeless shelter, as a security guard. Floyd took jobs as a truck driver and also a bouncer for a club.
Although he was a huge man that towers a massive 6 foot 7 inches, George Floyd was described as a gentleman who as a security guard, would walk a couple of female co-workers at night to their cars to ensure they were safe.
As a result of the Covid-19 pandemic, Floyd lost his job as a security man for a bar and restaurant in 2020. More so, he was also infected with the virus but recovered fully.
A Peep into his Family Life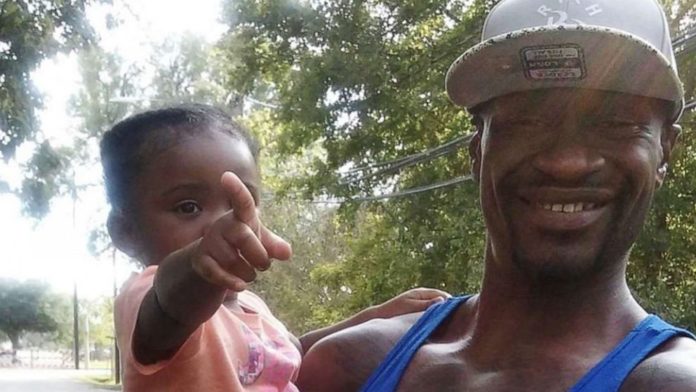 At the time of his death, Floyd was never married, but he had five kids with different women. Although he was described by some quarters as an ideal father and family man, he was estranged to some of his kids.
Among the children of George Floyd are 27 years old Quincy Mason Floyd and his sister, Connie Mason Floyd, 26, both of whom were estranged to their father. The last time the two saw their father before his death was many years ago. They moved from Houston to Bryan more than 15 years ago with their mother and did not maintain any significant contact with George.
As a result of the many years that passed without seeing their father, the two siblings did not realize it was their father's murder that sparked a national outcry until their mother who had a relationship with him when both of them were very young, called Quincy and told him. Both Quincy and Connie Joined in the Black Lives Matter protest in honor of their father, preaching that violence was not the way to go.
His youngest child is 6 years old Gianna Floyd who was born to him by his former girlfriend, Roxie Washington. The two still lived in Houston while George moved to Minneapolis where he worked with the hope of bringing them there one day. According to Roxie, before George was killed, he did not only love his daughter dearly, but he also provided for them.
He also had two other children whose names have not been given as well as two grandchildren.
At the time of his death, Floyd was dating his ex-partner Courteney Ross whom he met while working as a security guard at the Salvation Army in 2017. Ross came to visit and when Floyd saw the way she was taxed, he approached her and prayed with her. She revealed that since then, they had remained together.
Apart from his partner and kids, George Floyd also had six siblings including Bridgett Floyd and Terrence Floyd who was at the forefront of the protest over the killing of his bother. He appealed to protesters that instead of rioting, people must come out and vote when the time comes.
See Also: Sonya Curry's Family Life and How She Positively Used Her Racism Experiences
The Last Moments of George Floyd
On May 25, 2020, a phone call was placed to the Minneapolis Police Department by employees of Cup Foods alleging that Floyd made a purchase of cigarettes using a fake $20 bill at the corner of East 38 Street, Chicago Avenue. Before placing the 911 call in which they claimed Floyd was drunk and not in control of himself they confronted him asking him and his companions who were sitting in his S.U.V., demanding he returned the cigarettes but he refused.
Before long, a police vehicle arrived at the scene with two officers, Thomas Lane and J. Alexander Kueng. They entered the store and spent a few minutes before coming out. Lane drew out his gun when he arrived at Floyd's car and asked him to have his hands on the wheel which he complied with. The police officer then pulled him out of the car and cuffed his hands behind his back.
As Kueng walked George Floyd to the restaurant wall, he acted quite distressed but not violent. They had him on the wall for six minutes and then led him to their car where they tried getting him to enter the police car but he fell to the ground. According to documents later made available, Floyd refused to enter the car stating he was claustrophobic.
It was at this point that yet another police car arrived, followed a while later by yet another with Officers Derek Chauvin and Tou Thao. Chauvin who had previously had a fatal police shooting to his name joined the efforts to get Floyd into the police car. According to a police report, efforts at getting Floyd to enter the car even after moving him from the driver's side to the passenger side failed as he allegedly resisted.
George Floyd was pinned to the ground on the pavement with Chauvin's knee holding down his neck. Two other officers help to have him to the ground while one other stood close by. Not long later, Floyd was heard pleading with the officers that he couldn't breathe.
His pleas and cries on the ground fell on Chauvin's deaf ears as the police officer continued to press down Floyd's neck. Moments later, the police made a distress call for an ambulance, citing a Code Two emergency; a situation to be handled immediately although road laws would be obeyed and no sirens or ambulance light would be used.
A minute later, another call was placed with the need for an ambulance escalated to a Code Three Emergency; medical service is expected to arrive as soon as possible and sirens and lights are allowed to be used.
All the while, Chauvin's knee was still on the neck of Floyd even after two emergency calls were put through. By 8:25 pm when onlookers noticed George Floyd was no longer responsive, they confronted the police telling them the man was not responsive. A bystander was heard telling the police to check for a pulse.
8 minutes and 46 seconds after he put his knee on George Floyd's neck, Officer Derek Chauvin finally took his knee off after the ambulance arrived. Shortly before this time, a man tried to intervene to get Chauvin to get off Floyd but was pushed back by Officer Tou Thao.
At around 8:29 pm, Floyd was finally placed on a stretcher and then the ambulance drove off a minute later. According to reports, medics were working on a man who was both unresponsive and without a pulse. Official reports claim that Floyd died at around 9:25 pm at the Hennepin emergency room.
His death was ruled by both his family and the state as a homicide based on preliminary autopsies. He died of asphyxia due to neck and back compression.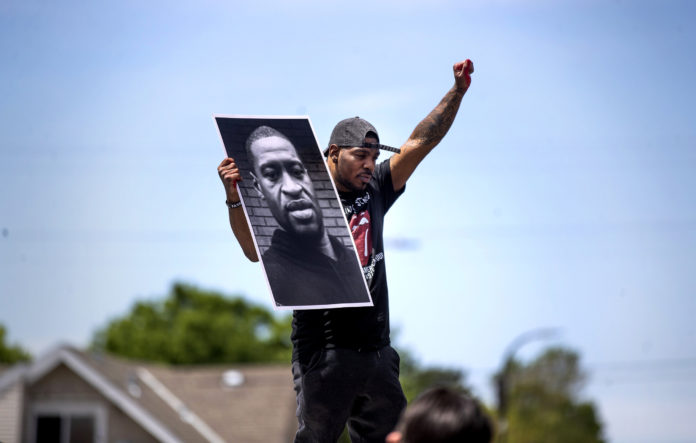 One of the dreams of Floyd, while he was alive, was to change the world. Although he didn't see that happen while he was alive, his death certainly brought that as it triggered protests in most parts of the world despite the COVID-19 pandemic as millions of people came out seeking justice on one hand and also raising questions on police brutality and racism. World leaders and unions, as well as religious leaders including Dalai Lama and Pope Francis, have all condemned his killing while also demanding for justice.
A number of memorial services were held for him in both North Carolina and Minnesota where a eulogy was delivered by famous civil rights activist, Al Sharpton. He was finally buried in Pearland, Texas on June 9, 2020, next to his mother, Larcenia Floyd.
All officers involved in the tragic incident were fired from the Minneapolis Police Department. While Derek Chauvin was charged with Second-degree manslaughter, the others; J. Alexander Kueng, Thomas Lane, and Tou Thao, were charged with aiding and abetting second-degree murder.
On Tuesday, 20th April 2021, Derek Chauvin was found guilty on all counts including second-degree unintentional murder, third-degree murder and second-degree manslaughter for his involvement in George Floyd's death, a verdict with potential to send the disgraced former Minneapolis police officer to prison for the remaining days of his life.
Chauvin stood up immediately after the judge ordered that his bail be revoked, he complied by placing his hands to be handcuffed before he was led out of the courtroom. He will return for sentencing in eight weeks.