There are some funny phone numbers that aid one to prank call friends or dear ones just to keep the happy moments going. Some of these magic prank numbers have automated messages that are hilarious, silly, and totally funny.
The use of funny phone numbers helps one to bond properly with family members or even close friends. However, it will be imperative to consider some of these funny phone numbers, as some tend to be hilariously annoying and may be viewed with another intention. On the other end, the accompanied message can also provide a source of encouragement to the discouraged and laughter to the angry. We have outlined and explained some of the funniest phone numbers to call for pranks when you are at home feeling bored.
15 Funny Phone Numbers to Prank Call
1. 401-285-0696 (How to Keep An Idiot Entertained)
Everyone has that one friend or family member who is very bothersome the majority of the time and frequently engages in a variety of disruptive behaviors. In order to keep them entertained in a humorous, interesting, and engaging way, you can have them dial the funny idiot phone number, 401-285-0696. This goes a long way, as they will give you the space to make good use of your time and also help them build their mental faculties.
They might find it amusing to call the number initially, but they will gradually realize what it is for along the line. Knowing that you have both pranked someone and improved their character at the same time is fulfilling.
2. 605-475-6960 (Divorce Hotline Number)
This is one of the funny phone numbers that can crack someone up or break them down at the same time. This divorce hotline number is used to prank someone who has been recently married and is probably enjoying their honeymoon. One might be led to feel that their spouse is divorcing them by switching the couple's contacts. The funniest aspect about this number is the automatic response you get when you call it.
The response to the call often looks like this: "Are sporadic sex and incessant nagging making you crazy? being mistaken every time? Have you ever expressed regret for something you didn't commit? You may have pondered at one time in your life why everything turned out so badly."
"Are you afflicted by the chronic illness known as marriage? If so, you are one of the many people who suffer from it. You need not, however, be concerned. Speak with a lawyer if you're thinking about divorcing. Divorce is a less expensive alternative than murder." Most understanding and smart people will get a glimpse of the prank initially, while some will take some time to realize that it was a prank.
3. 605-475-6964 (It Could Always Suck More)
It's inevitable not to have that relative who cannot get over talking about their bad luck for everyone to hear. Most times, this unnecessary whining is frustrating to listen to, and these relatives cannot stop no matter how hard you try. In order to overcome this frustration, give them the It could always suck more phone number, which is one of the funny phone numbers that helps lighten one's burden.
They might be reluctant to call at first, but you have to persuade them to hit the dial button. Once they are done, they will hold off on making any further complaints that sound frustrating and help them understand their privilege. Even if the message is lengthy, you will undoubtedly receive a favorable response once they make contact. Giving it a try is always worth it, especially in this case.
4. 240-258-4013 (Outsource-A-Friendship To India)
Genuine friendship is a basic necessity, as we all need someone to watch our backs while we watch theirs, too. Friendship can be intoxicating most times as the day goes by because the bond shared requires more calls and texts, which might become bothersome. To spice up the love and bond here, you can give them the "Outsource A Friendship To India" funny phone numbers to check out.
The receiving end of the call will crack up your friend as a male voice with an Indian accent tells them how you gave them the line because they are pestering you with their friendship. It goes on to tell you that he is interested in being your friend and that you are free to call back at any time. This can increase the bond of any friendship while it can separate some.
5. 605-475-6961 (Hogwarts Admission)
This practical joke is appropriate for kids or a friend who is a lover of Harry Porter. Most times, kids or younger relatives have a way of preventing us from carrying out crucial tasks with their little demands. In order to engage them and be able to carry out your task efficiently, give them a phone and call the Hogwarts Admission Hotline at 605-475-6961.
At the other end, they'll hear an automated answer that sounds quite similar to Professor McGonagall (Maggie Smith from the movies). The kid will end up winding up with joy as he or she will be given information about the well-known platform Nine-and-Three-Quarters and their acceptance status at Hogwarts. The whole process will keep the kid busy and happy at the end, and it will also give you full concentration to carry out your task effectively.
6. 1-603-413-4124 (SANTA'S WORKSHOP)
There is no complete Christmas for kids without a midnight visit and gifts from Santa. Most kids end up spending their Christmas holiday without seeing and greeting Santa, which makes their joy incomplete. If getting to meet and greet Santa before Christmas ends was not possible, this funny phone number to reach him can be used to make it a fulfilled holiday.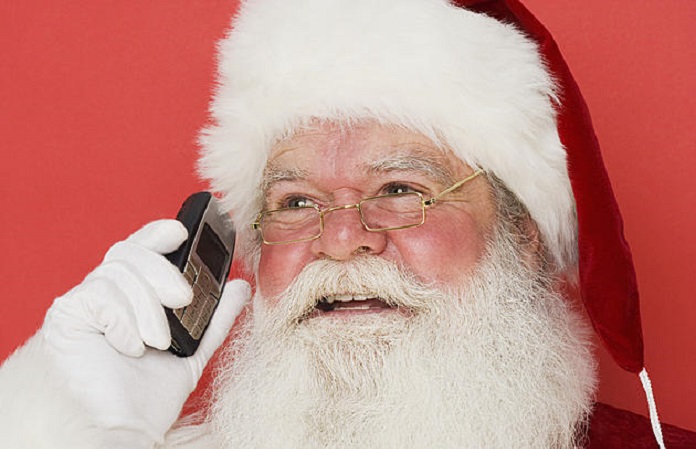 Dial up 1-603-413-4124 and let the child speak to Santa herself. The automated answers on the other end have a voice that sounds like Santa, who will start with a hearty laugh and then wish him or her a happy holiday.
7. 646-926-6614 (Mary Sue Rejection Hotline)
Our daily lives wouldn't be complete without meeting new people and making new friends. As much fun as it is to meet new people, not everyone may end up being suitable to become your friend. Some people may be too attached to your first meeting, and we might not be comfortable giving out our numbers at this time. To stop them from disturbing you and escape giving out your digits, prank them with this Mary Sue Rejection Hotline funny phone numbers.
The Mary Sue Rejection Line speaks on your behalf, informing the caller that they were given the number because of how uncomfortable they made you feel. a The voice message begins, "Oh hello there, please learn to take no for an answer and respect women's emotional and physical autonomy." It continues with "If you're reading this, you've put a woman in danger or treated her with disrespect." "THANK YOU."
8. 626-600-1120 (The Awkward Silence Hotline) 
Most times, we have this awkward feeling whenever we are in a meeting, first date, at a family event, or little gathering. In order to shake this awkward silence off, we can simply dial 626-600-1120 to offer the tools required to break the moment and interact with others. Most times, this serves as a guide to start a discussion with a total stranger when there is an awkward silence whenever you are on a long journey.
An automated message will be heard on the other end saying, "Hello, and thank you for calling the Awkward Silence Hotline. Put your mobile device on speaker and let us handle the awkward moment of silence you're now having with someone. To assist you in breaking the ice and restarting the conversation, we'll provide you with a number of conversation starters and subjects.
The Awkward Silence Hotline, however, isn't the best for establishing a rapport with total strangers. However, it may be applied to a variety of circumstances where you need a little assistance striking up a discussion.
9. 605-475-6959 (Bad Breath Hotline)
Bad breath is often disturbing to people around you and reduces confidence in a person. Approaching someone who has bad breath and telling them how you feel about it is often a daunting task, as it might make the person feel bad. The best approach to letting folks who have foul breath know that they have it and should brush frequently is to call the bad breath hotline. Giving them the number without explaining what it is for and asking them to call it when they are alone would be more polite and less unpleasant than informing them that their breath smells horrible.
One of the funny and honest prank phone lines available is the Bad Breath Hotline, which has received over 18 million calls. Offer this telephone number to someone whose breath smells bad without being intimidated, and improve someone's confidence.
10. 505-503-4455 (Better Call Saul Hotline)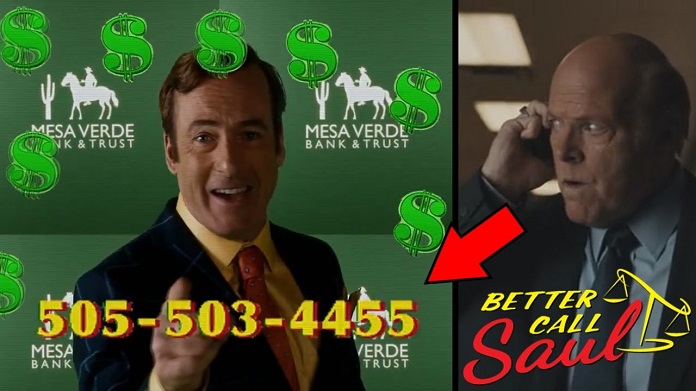 Better Call Saul should sound familiar if you enjoy watching the American legal crime drama television series of the same name. The lead criminal defense attorney, Saul Goodman, and other outstanding characters made it one of the finest action shows. Saul's phone number is frequently requested by individuals on the show who are looking for legal counsel to stand in for them in most cases.
Although you won't get Mr. Goodman on the phone, you may call the Better Call Saul hotline in the Yellow Pages advertisement in the teaser to reach the offices of Saul Goodman and Associates. This is the place to go for anything legal, and you will be given a list of scenarios in which hiring counsel could be necessary.
11. 605-475-6958 (Sobriety Test Hotline)
People who drink to the extent of being intoxicated most times deny the fact that they are drunk. In order to test their sobriety, the sobriety test hotline is one of the funniest random phone numbers to call, as it can also legitimately help you determine if you are sober or intoxicated. This is a fun way to check the level of one's stable mind after taking alcohol and also prove their alcohol capacity.
By calling this apparently random phone number, you can access a set of really scientific questions designed to assess your level of sobriety. Before producing your sobriety findings, the person on the other end will ask you a few questions, which you are to provide suitable answers to.
12. 206-569-5829 (The Loser Line Number)
A loser line phone number is one of the funny phone numbers that can be used to keep a bugging relative or someone that you don't like away. Instead of giving them your phone number, you can slip the loser line number instead and move on like nothing happened. Most times, people who were rejected by someone they loved or lost in a game can call this number and rant away their anger, as no one can hear them on the other end.
Meanwhile, the loser line number was established by a Seattle internet-based radio station for callers from this area to lament their difficulties and rejection. There may be occasions when recorded messages are aired, so it is not a good idea to call when intoxicated. Being the pitiful scumbag who is incapable of accepting rejection is not worth it, though it would undoubtedly be amusing. Hmm, what are your thoughts?
13. 858-924-0180 (Worst Hold Music Hotline)
Do you think that you have heard the worst music ever? The worst hold music hotline will give you the best sound work ever in history. This is a fun way of eluding boredom when you are alone or with friends after a long day. Once the number is dialed, the other end will respond with a dreadful flute copy of Britney Spears' song TOXIC. This is horrible to listen to, and at the same time, it cracks you and your friends up, as you might end up analyzing the real song with the flute copy.
I bet you cannot listen to the end of the song, as it might cause a headache along the way. This will jilt you back to your normal task as you have vented your boredom on the call.
14. 618-625-8313 (Murray Bauman's Resident Hotline)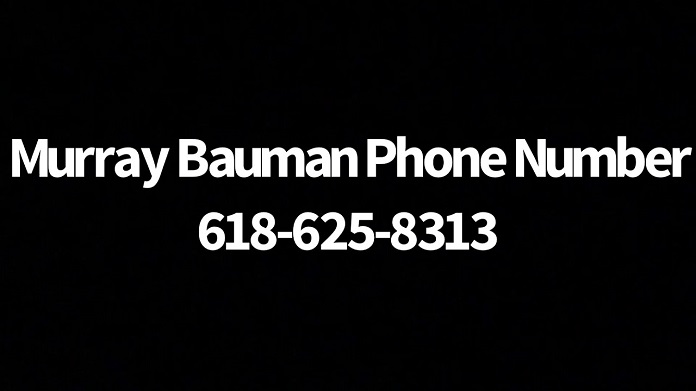 Murray Bauman's Resident Hotline is one of the funny phone numbers to call to expel boredom. This should ring a bell to lovers of the Netflix comedic thriller Stranger Things You, which portrays Murray Bauman as the main character. You can call the number to hear a pretty intriguing message on Murray's answering machine, which should be entertaining if you enjoy the Netflix comedic thriller.
15. 914-737-9938 (Test-Call Gone Wrong Hotline)
In setting up some of the appliances in our homes, we use test calls to check if they are connected to our phones. Most times, these test calls go wrong as they end up connecting to the wrong phone number. People who have encountered this have turned it into a way to have fun using the funny phone number 914-737-9938.
In most places, like Westchester County, New York, the test call gone wrong hotline has been used by many to ease their work stress. This came after it was announced as a normal test-call announcement for Westchester County, New York, but it turned out to become a funny prank.
Steps to Make Your Pranks Calls Sound Real
When using funny phone numbers, there are steps to be taken in order to make it look real and fun. The steps include
You can dial from a pay phone in order to hide your identity
You can type in *67 before adding the person's phone number in order to keep yourself anonymous
Make use of a burner app to generate a fake phone number to use in making the call
Keep back your laughter to make it look convincing
You can make use of a specialty prank-calling app to keep your identity hidden