By various accounts, Zendaya's height is 5 feet 10 inches tall. This means that she is two inches taller than her Spider-Man co-star Tom Holland who stands at 5 feet 8 inches.
There are quite a number of people who gained fame at a very young age for either their talent or the family they were born into. In the former category, one such person is actress and singer Zendaya. For most of her life, the spotlight has been on her as she started making a name for herself as a child model and backup dancer. She would later gain prominence for her role in the Disney sitcom Shake It Up where she appeared as Rocky Blue.
While her talent is what has ensured that she has been able to continue to land gigs and bag a number of awards, including a Primetime Emmy Award, Zendaya's height has played a significant role in making sure that she stands out. Many female headlining roles need an actress who is domineering. Instead of casting just any actress to the role and using height-enhancing techniques to make them appear "big", directors would probably go for someone who meets these demands naturally. As such, it certainly looks like Zendaya will have a lasting career in Hollywood.
Exactly How Tall Is Zendaya?
Zendaya is widely reported to be 5 feet 10 inches tall. Among all of her best features, she evidently got her height from her parents – mother Claire Stoermer who stands at 6 feet 4 inches, and father Kazembe Ajamu Coleman who is 6 feet 2 inches.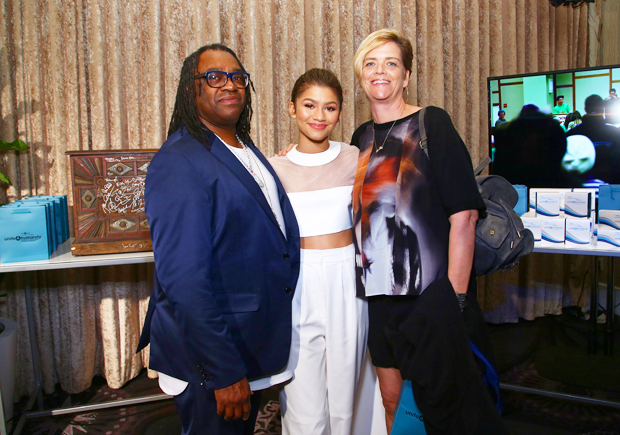 Both of the actress's parents are from very different backgrounds — her mother is German while her father has African roots. The pair had their daughter in 1996 but didn't marry until 2008 when Zendaya was 12 years old. Their union would go on to last for eight years before they amicably divorced in 2016. According to Zendaya, her parents remain the "best of homies" and played a huge role in getting her to where she is today.
Zendaya Is One Of The Tallest Actresses In Hollywood
As you can imagine, the actress has probably always been the tallest woman in the room as she is about six inches taller than the average American woman and five inches taller than the average actress. Women in America are reported to have an average height of 5 feet 4 inches, according to the Center for Disease Control (CDC), while actresses are reported to be 5 feet 5 inches.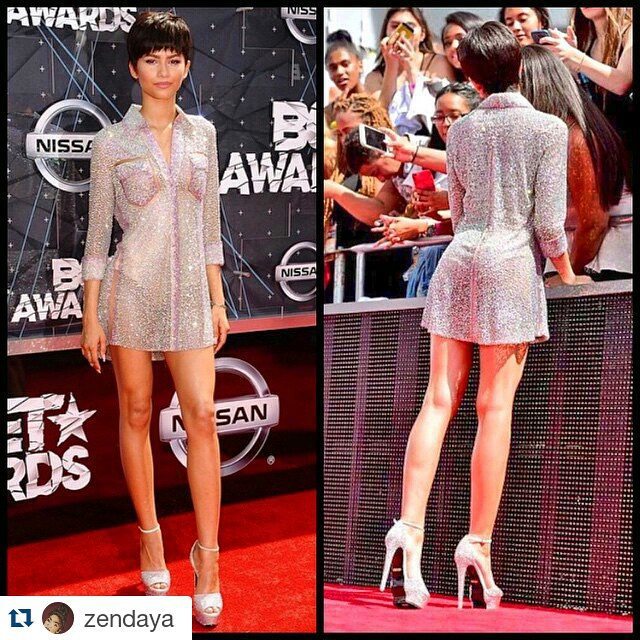 Zendaya might have a few times also been the tallest person in the room in general as the CDC further reports that the average height of men in America is 5 feet 9 inches. For actors, however, the Oakland, California native is about the same height as the average actor who is 5 feet 10 inches. Unfortunately for Tom Holland, this was not the case when the pair co-starred in Spider-Man.
Zendaya's Height Compared To Tom Holland
There is a two-inch height difference between Tom Holland who stars as Peter Parker / Spider-Man and Zendaya who plays the role of Michelle Jones (MJ) in the second Spider-Man film reboot that comprises of Spider-Man: Homecoming (2017), Spider-Man: Far From Home (2019), and Spider-Man: No Way Home (2021).
Other than comments from viewers and fans of the comic book superhero, the height difference between the pair was never something that needed to be addressed in public. This was not until there was a slight issue during the filming of the third film in 2021.
During the promotion tour of the film, Tom (who is 5 feet 8 inches tall) and Zendaya shared an amusing story on The Graham Norton Show where the height difference caused a problem while shooting a particular stunt. In the scene, Spider-Man grabbed MJ and tried to swing them both on top of a bridge. However, because Zendaya had longer legs, it became complicated to do so. Tom explained that he was the superhero and was supposed to look cool, so Zendaya's feet reaching the ground before his own would ruin the whole idea. As a result, slight adjustments were made to the stunt/scene.
There is another scene in the 2019 movie where the two share a kiss. The height difference between Tom and Zendaya is visible for everyone to see at this moment. On this issue, and about general societal expectations that a man should be taller than a woman in a relationship, the actors reiterate that it is a non-issue.
Speaking about it during an appearance on Sirius XM Town Hall, Tom and Zendaya agree that it would be a "stupid assumption" to think that such a thing would be a problem. Zendaya went further to add that height is not a problem for her. She mentioned that she grew up seeing her parents that way so didn't know that people cared. As stated above, her mother is evidently taller than her dad.
Zendaya's Height Compared To That Of Other Actresses
Zendaya's Height vs Bella Thorne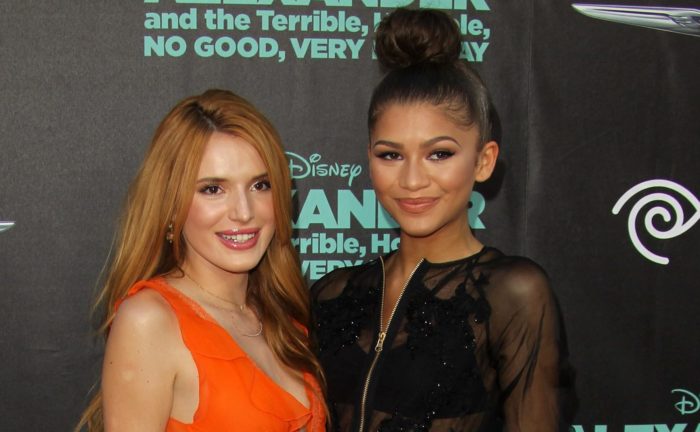 Bella Thorne is an American actress, singer, and model who is about the same age as Zendaya. The 26 year-old rose to prominence for her role as CeCe Jones in Disney's Shake It Up, the same show through which Zendaya came to fame. Both actresses have since moved on to have stellar careers in Hollywood, with many awards to show for their work. While it would a little scrutiny to determine who is the better actress between them, it would not take much to tell that Zendaya is the taller of the two as Bella is only 5 feet 8 inches tall.
Zendaya's Height Compared To Veronica Dunne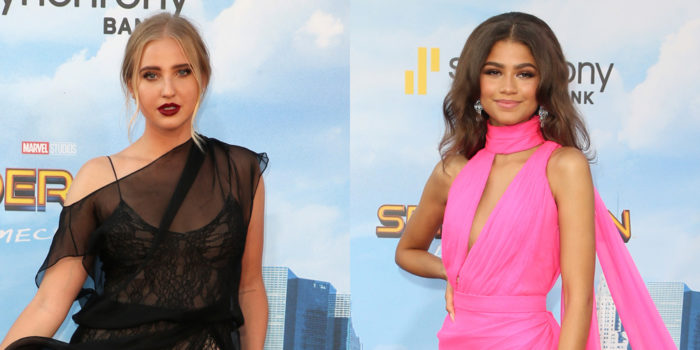 Veronica Dunne is another actress who appeared alongside Zendaya in a Disney TV series that contributed to their fame. The duo appeared as K.C. Cooper (Zendaya) and Marisa Clark (Veronica) in K.C. Undercover from 2015 to 2018. As you could tell if you have seen the show, Zendaya is taller than Veronica who stands at 5 feet 7 inches (1.71 m).
Yara Shahidi and Zendaya's Height Compared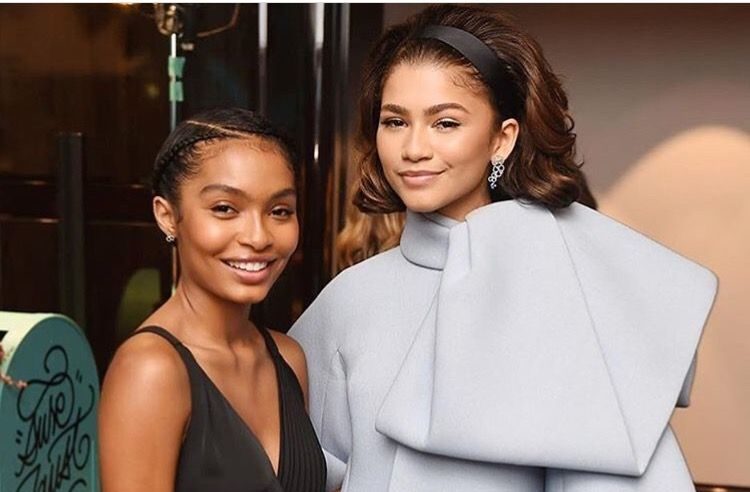 Yara Shahidi is one of the young women making a name for themselves in Hollywood. The actress rose to fame after being cast to play the role of Zoey Johnson in Black-ish. She has since gone on to star in a spin-off series titled Grown-ish and featured in numerous other projects.
While Yara and Zendaya are yet to share the screen on any project, the pair have shared some adorable moments together. In 2020, they both attended Glamour Magazine's Women of the Year Awards and Yara was charged with presenting Zendaya with her Woman of the Year Award. Yara went on to call the honoree her "big sister" while Zendaya returned the compliment by referring to her as "the future." Standing side by side, Zendaya is way taller than Yara Shahidi who is 5 feet 3 inches.