Zendaya's real name is Zendaya Maree Stoermer Coleman. The actress is of biracial ethnicity consisting of Caucasian-American roots and African-American roots. Her nationality is American as she was born and brought up in Oakland, California.
Zendaya's biracial ethnic origins account for her fair looks hence the minor confusion amongst fans about her ethnicity. The actress is currently very dedicated to calling out colorism in the beauty and entertainment industry and advocating for people of all skin shades. She has also been outspoken about her roots and has declared that she is quite proud of it.
Zendaya's Bio
AGE: 27 Years Old
BIRTHDAY: 1st of September 1996
BIRTHPLACE: Oakland, California, United States
BIRTH SIGN: Virgo
ETHNICITY: Biracial (African-American and Caucasian-American)
FATHER: Kazembe Ajamu (formerly Samuel David Coleman)
MOTHER: Claire Stoermer
SIBLINGS: Five older paternal half-siblings namely sisters: Katianna, Kaylee, and Annabella, and brothers: Austin and Julien
What is Zendaya's Nationality?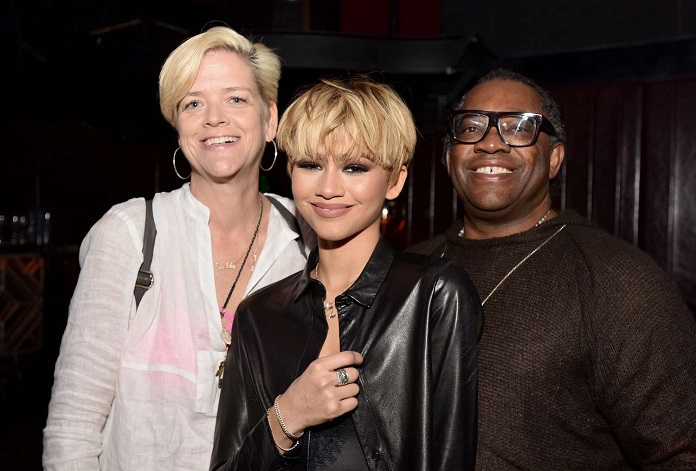 Despite her diverse ethnic heritage, Zendaya is of American nationality. She was born on the 1st of September 1996 in the city of Oakland, California. She spent her childhood years in Oakland before moving out to Los Angeles to pursue her career around the age of 12. Zendaya is American by virtue of birth as well as her parents. She could however acquire other nationalities as time goes by. This won't result in her losing her American nationality though as American law allows dual citizenship.
Tracing Zendaya's Ethnicity
Zendaya has biracial ethnicity as she is half Caucasian and half African American. She gets her Caucasian roots from her mother – Claire Marie Stoermer who is Caucasian-American with German and Scottish roots. Stoermer's maternal grandparents and great-grandparents were from Scotland and immigrated to Canada. Her mom later came to the United States for College. Stoermer's paternal ancestors are originally from Germany but immigrated to the United States. Her grandfather later became a Hollywood photographer.
Zendaya gets her African-American roots from her father – Kazembe Ajamu Coleman. Her father was actually born Samuel David Coleman and is a native of Arkansas. He did some investigation into his ancestry and found out that he has Nigerian West African roots on his maternal side and some Icelandic roots on his paternal side. This made him drop his given name of Samuel David Coleman for an African name of Kazembe Ajamu.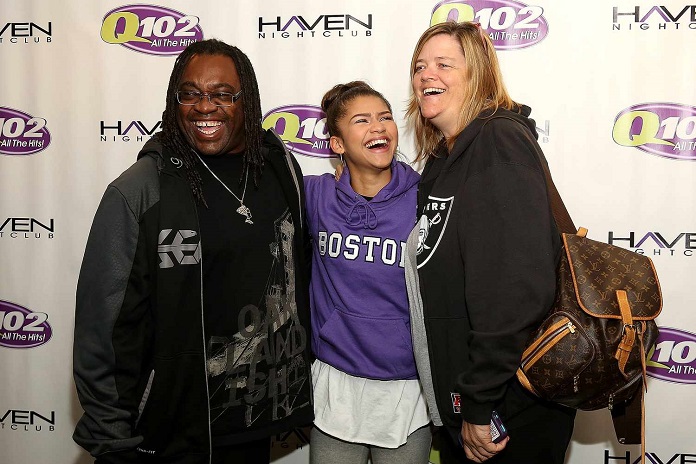 Zendaya's parents are quite proud of their roots and have been exploring it for years. They instilled that pride in their daughter at an early age and made sure that her name fully reflected her origins. The actress has therefore grown up with that pride and love in her.
In 2015, Zendaya underwent DNA testing for immigrant heritage month and discovered that her DNA had West African and European native ancestry. She was quite proud of that and encouraged more people to do ancestry tracing as it could help curb prejudice in the society.
What is Zendaya's Last Name?
Zendaya's last name is Coleman which she gets from her father Kazembe Ajamu Coleman. The actress' full name at birth is Zendaya Maree Stoermer Coleman and it pays tribute to her multi-racial nature. For instance, her first name, Zendaya, is gotten from the Bantu language of the Shona tribe in Zimbabwe. It comes from the word Tendai which means to give thanks.
Zendaya shares the same middle name as her mother i.e. Maree. The name has French origins but hers is spelled in an African way in order to reflect the actress' origins once more. Zendaya also took both of her parents' surnames i.e. Stoermer (maternal – German) and Coleman (paternal – Anglo-Irish origins).
The actress simply used Zendaya Coleman while growing up and in the early days of her acting career which dates back to 2010. She however decided to go mononymous and use Zendaya in the fashion of other big superstars like Cher and the late iconic singer, Prince who have only one name.
The decision has certainly worked out for the actress as she grew more famous; starring in iconic movies and TV shows and winning awards such as two Primetime Emmy awards for outstanding lead actress in a drama. Fans all over the world now know her simply as Zendaya and many have even quipped that if she were to get married, her future hubby would assume Zendaya as his last name.
Zendaya has Spoken out against Colorism in the Past
Growing up biracial can be tough and it was so for Zendaya sometimes. She however learned to adapt to both parts of her heritage and educate herself about both parts as well. She also learned to take pride in her heritage and this has made her quite comfortable as she can speak on various issues. One such issue is colorism.
Colorism is discrimination amongst people from the same ethnic group based on their skin tones and usually involves favoring lighter over darker skin tones. Zendaya realizes that her lighter skin tone gave her some privilege in Hollywood and she has spoken on the issue.
The actress described herself as "Hollywood's acceptable version of a black girl" and stated that she would always use her privilege to show that there is much diverse beauty in the African-American community. She also called on the beauty and entertainment industries to end colorism at Beautycon 2018. In a 2016 interview with Cosmopolitan, Zendaya stated she had not faced the same racism and struggles as dark-skinned women.
She is also a Fierce Advocate against Racism
Zendaya is also a fierce advocate against racism and has suffered the same. Back in 2015 when she was still on the cusp of stardom, she attended the Oscars with her hair in locs. TV personality Giuliana Rancic commented that she (Zendaya) smelled of weed and patchouli oil. Zendaya saw that as an opportunity to make a lasting statement about how people of color are perceived and used her Twitter account to share a smart response.
The actress described the comments as a large stereotype and outrageously offensive. She also reeled out names of successful African-Americans with locs and advised people to listen to the song I Am Not My Hair by Indian Arie before opening their mouths to judge. Zendaya received support from the likes of Kerry Washington and Khloe Kardashian while Rancic apologized to her. Since that incident, Zendaya has grown in fame and she has used her platform to continue to advocate for racial justice in the United States and beyond.