No one is as likable as our Jennifer; she certainly does wear the title of Hollywood's sweetheart better than most. Just in case you ever wondered why she seems so at home on the screen, her parents were actors themselves. On February 11, 1969, Jennifer Joanna Aniston was born to Greek actor John Aniston and American actress Nancy Dow.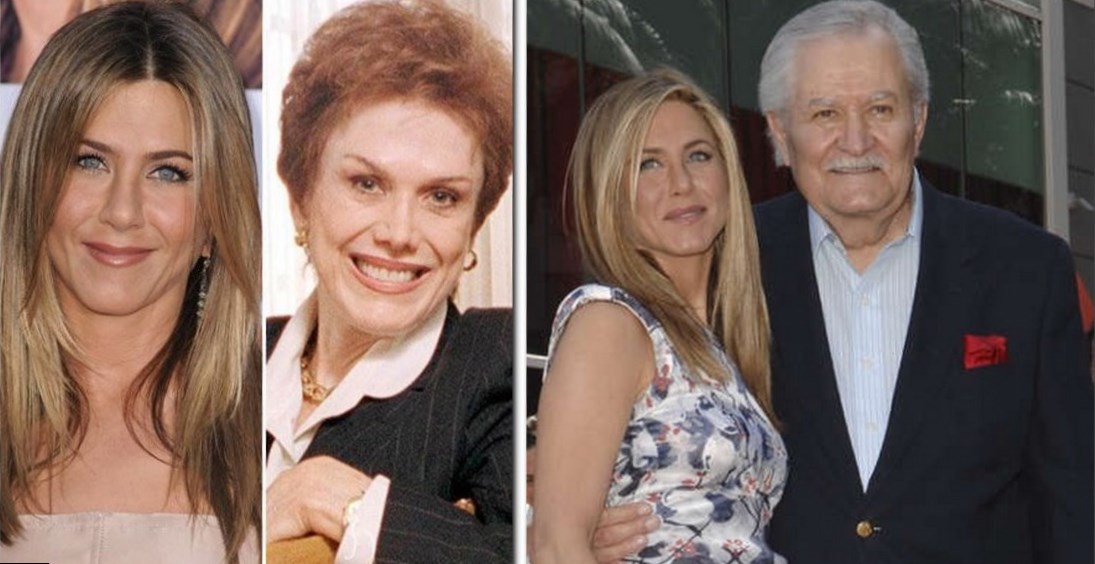 Surprisingly the star was not allowed to watch TV at a young age, but she found a way around it, like every other kid in history that was told, 'Do not…'.
With almost 5 decades to her name and minimal body enhancements, Jennifer has managed to look half her age and despite what Beyonce says, she did not 'wake up like this'. It takes hard work and discipline to attain and maintain Jen's youthful glow, then again she is human so we know it's not impossible. Here are a few tips revealed by the 'young Jennifer Aniston'.
The Secret To Her Youthfulness
Looking good is a choice and you work with what you've got to create what you want. So in this piece about the evergreen and young Jennifer Aniston, we hope you were not expecting the map to the fountain of youth or her plastic surgeon's number. This is not only because we don't have either, but because Jen uses more simple means to achieve her youthful glow.
Some may argue that given her high status, she has the advantage of having access to efficient personal trainers and an array of healthy cuisine, this may not be entirely untrue. Regardless, there are some basic principles that once followed ensure that we too can have that 'young Jennifer Aniston' aura about us.
H2O Is The Way To Go
We figured this must be a really important point since it's part and parcel of every write up there is about the actress's youthfulness. The 47 year old's regimen basically involves hydration and the willingness to experiment according to 'People'.
Though her good genes play a significant part; the actress told Elle Magazine, 'My dad is 100 percent Greek; he turned 81 and he barely has a wrinkle. And neither does my grandmother, who was 95 when she died. But it's also just water, drinking a lot of water, using really nice, good products for your face. Don't over-product, that's the other thing. Getting proper sleep is always important.'
Jen forgot to add that you should not oversleep either, but we believe it was implied.
Exercise
The actress admits that, she once hated exercise. This makes us love her more as it is not uncommon to have a love-hate relationship with a treadmill. She has since turned that relationship around, solely by keeping things interesting when it comes to her fitness regime.
Unlike most people, Jen prefers to work out when the sun goes down with some of her work out sessions taking place as late as 11pm. Also, she splits her time between practicing yoga, Pilates, using the treadmill or cross trainer for at least four times a week.
Popping The Right Pills
Lay off your ecstasy and amphetamines people, vitamins are the pills to pop and they definitely have a more long lasting effect. The actress revealed in an interview with People's magazine, that taking a 'bag of vitamins' is one of her youth-preserving secrets. She said,'I've got a healthy bag of vitamins I take three times a day, like Viviscal and your basic omegas and vitamin C'.
Just so you know that this vitamin thing is an actual 'thing', a handful of celebrities such as Victoria Beckham and Gwyneth Paltrow, sing their praises. The younger generation of celebrities are also getting a head start on this, with Katy Perry, Khloe Kardashian and Kylie Jenner getting in on the action.
Experiment! Experiment! Experiment!
If you are going to be doing something as tedious as taking care of yourself, you might as well throw in a little fun. As we mentioned earlier, the willingness to experiment plays a vital role in achieving that youthful glow. Jen admits that she relies on 'all sorts of weird facials — chances are I've tried them all'.
Ever heard of an oxygen facial? Well Jen has. While she was filming the popular comedy sitcom, 'Friends', her make up artist introduced her to oxygen facials, which require the use of an oxygen tank. I doubt most of us have an oxygen tank lying around, but there's an array of facials out there just waiting to be explored. Give it a try. We'll leave you with this; youthfulness is a mind set, it's not about your age so take time out to run, to laugh, to play and above all, to live.