The mononym "Beyoncé" has evolved to represent strength, fierceness, alpha female, and excellence. Known by the monikers, Queen Bey, Yoncé, and Ms. Carter – Beyoncé Giselle Knowles Carter is a force and has been unstoppable since the day she first held a mic to her lips. So how old is the music legend and what has she achieved in her lifetime?
Aged 42 years old, the superstar has been doing music for close to 25 years and yet she shows absolutely no sign of slowing down. The Houston native has also done an amazing job in representing black women all around the globe and is currently one of the most successful female musicians of all time. With a total of 28 Grammy Awards to her name, Beyoncé is one of the most recognized artists, having also been nominated a total of 79 times, making her the most awarded artist in Grammy history.
Beyoncé was born in Houston, Texas on the 4th of September, 1981 to Tina, a successful hairstylist and fashion designer, and Matthew Knowles, a former sales manager at Xerox. Hers is a very popular Hollywood family, with her younger sister Solange Knowles also doing well as a singer and performer. Both sisters are of Creole descent, passed on from their mother's ancestors while from their father's side, they have African American ethnicities. From time to time, in her music, you would catch the Formation singer paying homage to both her hometown of Houston and her Creole roots.
Beyoncé's rise to fame was a very calculated one. Notwithstanding her innate confidence in her abilities, the megastar was pushed to the limits of her ambitions by her ruthlessly determined father, who later became her manager at some point. She was discovered very young by dance teachers, and when her parents saw she had a shot at success, they made sure she took it with both hands. She gained fame in the late nineties as a member of the girl group 'Destiny's Child', and went on to have one of the most successful solo careers of all time. The gifted singer has released hits like Irreplaceable, Halo, Single Ladies, and Crazy in Love, and has seen 11 songs (four from Destiny's Child) hit the top spot on the Billboard Hot 100 charts.
She might not bring the hits back-to-back anymore as she did in the early 2000s, as her career has taken an utterly different path, with the singer choosing to focus more on Black upliftment and feminism, but she has no doubt reached the legendary status that is the pinnacle of any entertainer's career. These days she prefers to go slower, releasing the songs months apart and generally enjoying her legend status with her billionaire rapper and businessman husband Jay-Z. Together, they have three lovely children – Blue Ivy, Rumi, and Sir – and a combined net worth of almost $2 billion dollars. Staggering, isn't it? If you are a bit curious about the Lemonade singer's rise from small-town Houston girl to worldwide superstar, this is a read on her journey through the years.
1989-1994 – Beyonce's Budding Years in Music
Beyoncé's childhood was a busy one as every second was geared towards making sure she became successful. When she was eight, she, Kelly Rowland, and LaTavia Roberson auditioned for a Houston-based all-girls music group named Girl's Tyme. Other members included Tamar Davis and the Taylor sisters, Nikki and Nina. It was as a member of this group that they won many singing competitions, causing them to be noticed by R&B producer Arne Frager. They were encouraged to compete in the largest talent show in the country, Star Search, in 1992. Unfortunately, the group didn't win, and three years later, they were dropped from a recording contract with Atlanta Records even before an album had been released.
1995 – Beyonce's Dad Quit His Job To Make His Daughter A Star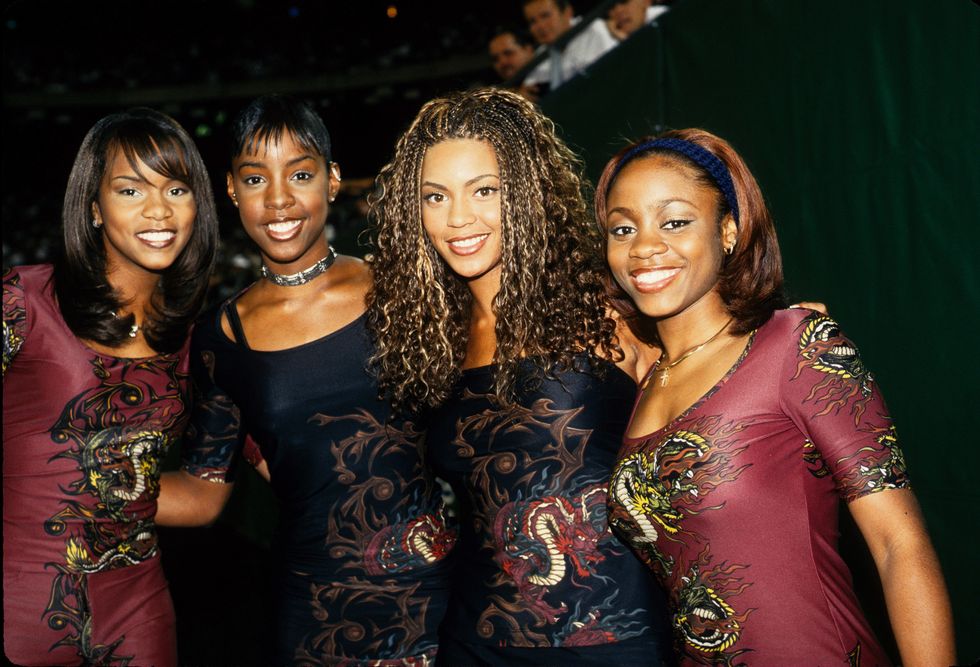 They say desperate times call for desperate measures. In this case, Matthew Knowles became desperate, and quit his well-paying job so he could manage the girl group. Some group members were dropped and soon it remained Knowles, Rowland, LaTavia and newcomer, LeToya. This period was tough, both for the group and for Beyoncé's family, who were going through serious financial strain. Her mother and father briefly separated during this period but there was a silver lining in the cloud; the group was finally able to land a record deal with Grass Roots Entertainment, owned by Dwayne Wiggins.
1996 – Destiny's Child Got Off The Ground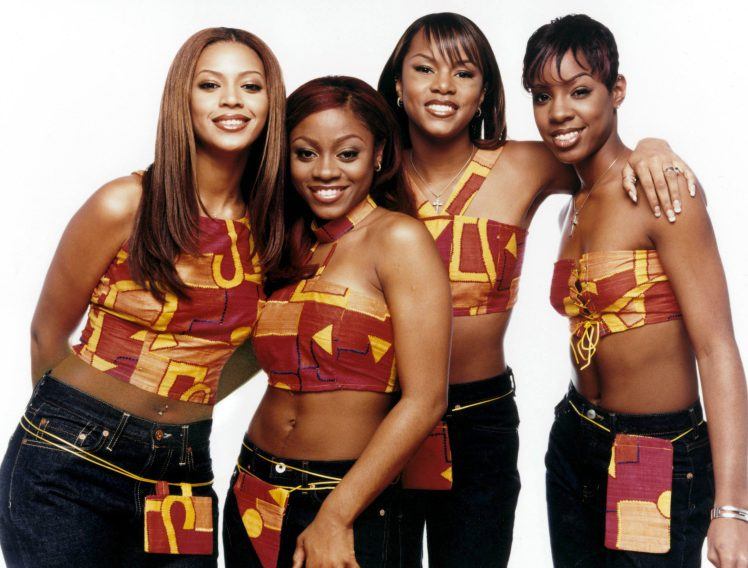 In an effort to rebrand themselves, the group changed names from Girl's Tyme to Destiny and finally Destiny's Child. It was around this time that they finally began to record their first album with Sony Music. Things began to look good for the entire family as Matthew and Tina reconciled once more. Destiny's Child finally secured a nice contract with media giant, Columbia Records.
1997 – The Girl-Group Released Their First Hit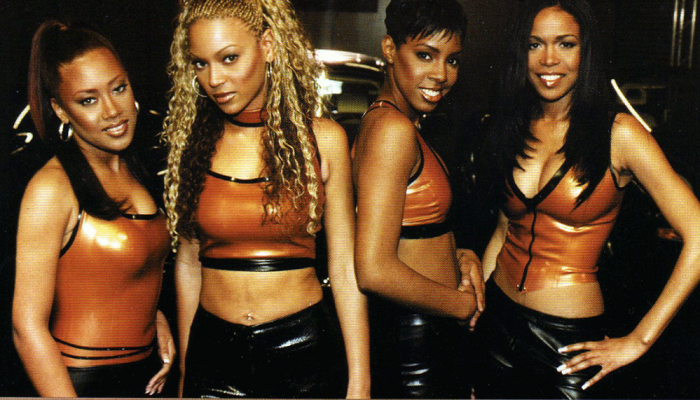 Now fully on track, the group released "No, No, No", a song that marked their first major hit. Still on that momentum, they went on to release two other hit songs, "Bills, Bills, Bills," and "Say My Name," with the former reaching the number one spot on Billboard Hot 100.
1998 – They Became One Of The Major R&B Music Act In The Industry
They released their first album titled Destiny's Child in February 1998, finally securing their spot as a top-tier R&B music act. The group took home 3 Soul Train Awards for Best R&B/Soul or Rap New Artist, Best R&B/Soul Album of the Year, and Best R&B/Soul Single for "No, No, No". This marked the beginning of a chart-topping career.
1999 – The Group Began To Crack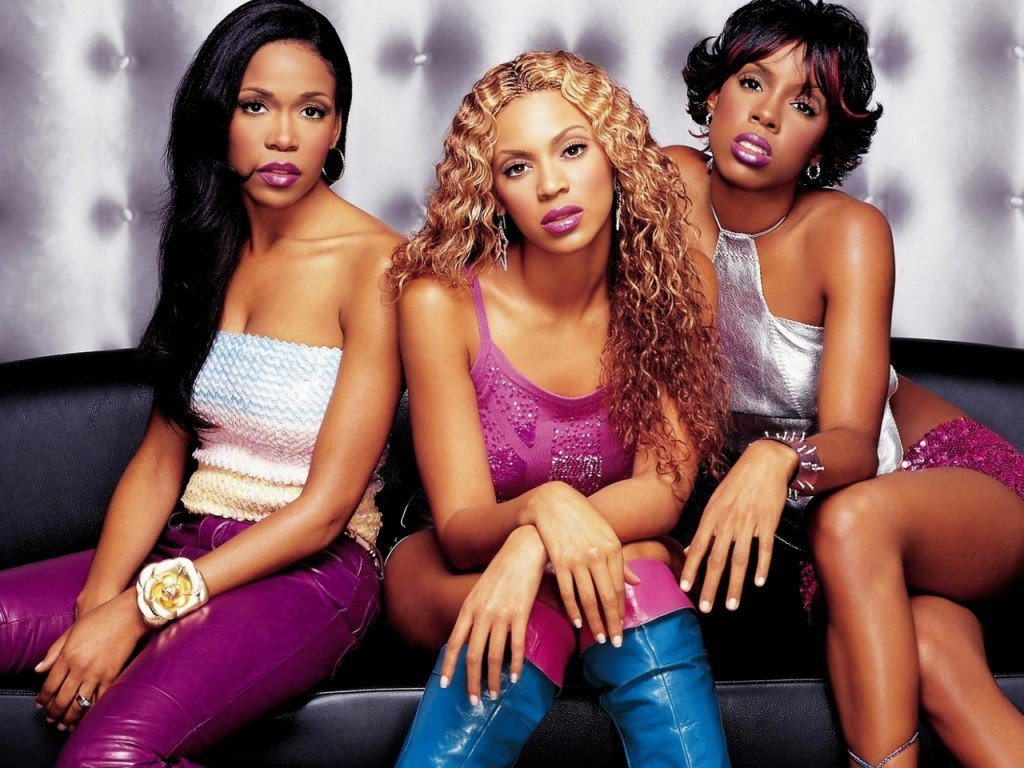 Their second album titled The Writing's on the Wall was released in 1999 and was an instant success. This album spawned singles like "Bills, Bills, Bills", "Jumpin' Jumpin'", and "Say My Name", with the latter being regarded as the group's most classic single. "Say My Name" went on to win 2 awards at the 43rd Grammy Awards in 2001 for both Best R&B Performance by a Duo or Group with Vocals and, Best R&B Song. The album was certified multi-platinum and sold over 8 million copies worldwide.
On a sadder note, group members LeToya Luckett and LaTavia Roberson expressed disgruntlement over the group's leadership and were promptly replaced by Farrah Franklin and Michelle Williams. It was an especially harrowing experience for Beyoncé who experienced bullying from the media and was labeled as the cause of the tension in the group. She suffered from chronic depression for years notwithstanding the fame she and her group members had attained. However, Tina was there to help her daughter battle the depression. Still in 1999, one of their newest members, Farrah, also left unceremoniously, after staying just 5 months. Destiny's Child was officially a trio at this time.
2000 – Beyonce and Her Girls Were Nominated For A Grammy For The First Time
This was the year of the "Independent Women". The hit track was used as the soundtrack of the 2000 movie, Charlie's Angels, and went on to spend over 11 weeks at the top spot of Billboard's Hot 100 chart. Destiny's Child also received their first Grammy Award nomination for Best R&B Performance by a Duo or Group with Vocals and Best R&B Song.
2001 – The Music Goddess Launched Her Acting Career and Destiny's Child Split
This was the year that Beyoncé decided to branch out into acting. She was cast in MTV's musical, Carmen: A Hip Hopera. The movie was a moderate success, however, it didn't do much to convince the critics of her divergence in the arts. In May that year, Destiny's Child released a third album, Survivor which spawned a top 10 hit of the same name, and the saucy track, "Bootylicious".
Ghosts from the past came back to haunt them a while later and they were sued by ex-group members, LeToya and LaTavia, who claimed the lyrics of the song "Survivor" were aimed at them. They also won a Grammy award for the Survivor track at that year's Grammy awards. After a Christmas album titled 8 Days of Christmas, they announced a break and went on to pursue solo careers.
2002 – The Singer Started Dating Jay-Z
Beyoncé, still hoping to break into Hollywood, was cast as Foxxy Cleopatra in the 2002 comedy, Austin Powers in Goldmember. The movie did well at the box office, grossing over $70 million. She also sang the movie's soundtrack called "Work It Out". Her first feature as a solo artist was on rapper Jay-Z's song, "03 Bonnie & Clyde", a single that peaked at number 4 on the US Billboard Hot 100 chart. It was also at this point that they began dating, albeit low-key.
2003 – Beyonce Released Her First Album As A Solo Artist
The year 2003 was the year of Beyoncé. This was when she stepped out fully as a solo artist. The Destiny Child's star heralded her solo career with the defining song of the century titled "Crazy in Love" from her album Dangerously in Love which debuted at No 1 on the Billboard 200 album charts. She also starred in the movie, The Fighting Temptations, alongside Cuba Gooding Jr. The movie was received with mixed feelings but managed to gross $30 million in sales.
At the Grammy awards, Beyoncé was a major winner and took 5 Grammys home. Her album also had hits like "Baby Boy", a collaborative effort with award-winning artists Sean Paul and Naughty Girl. She later went on tour in Europe, which was her first as a solo artist.
2004 – Destiny's Child Reunites Temporarily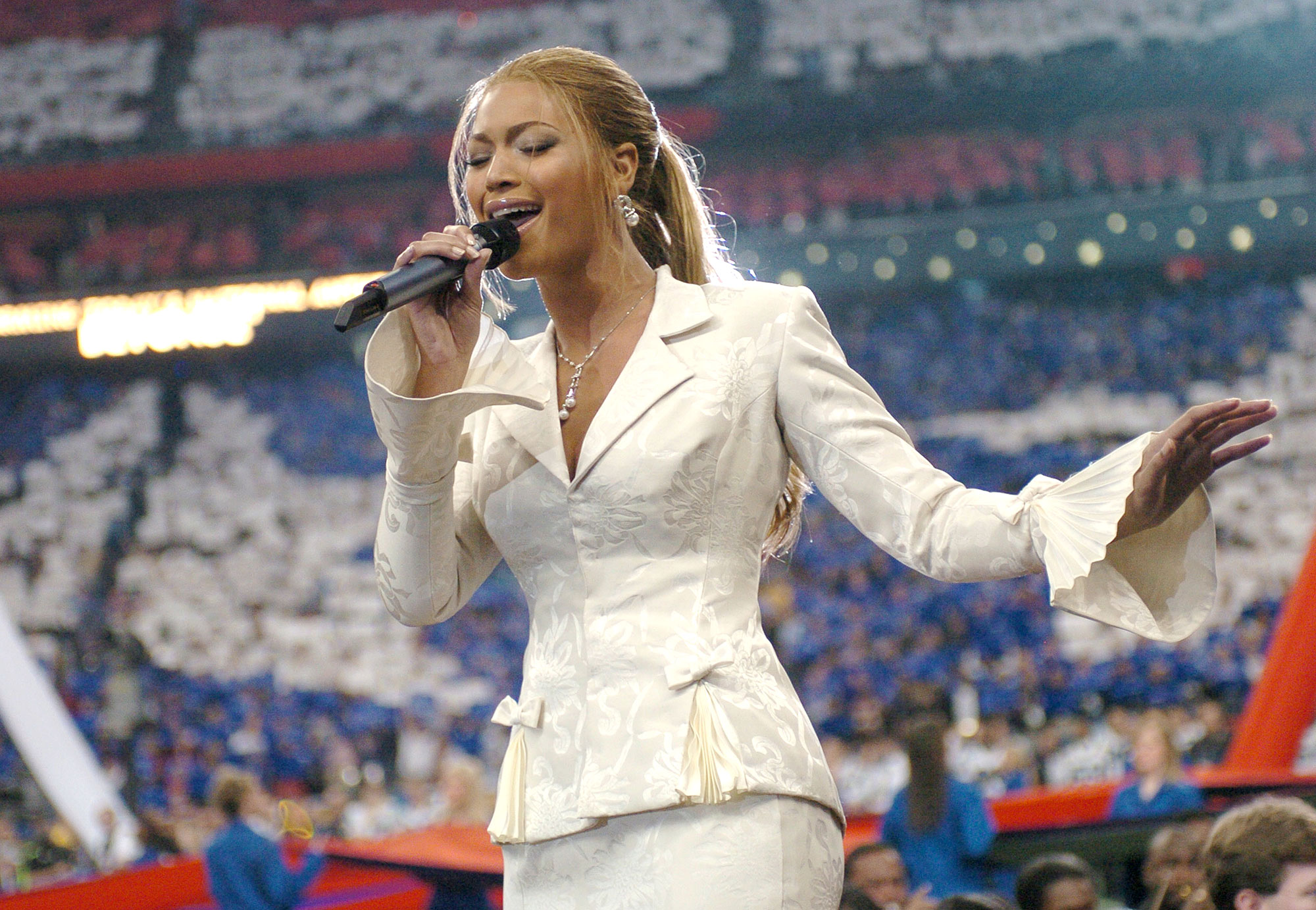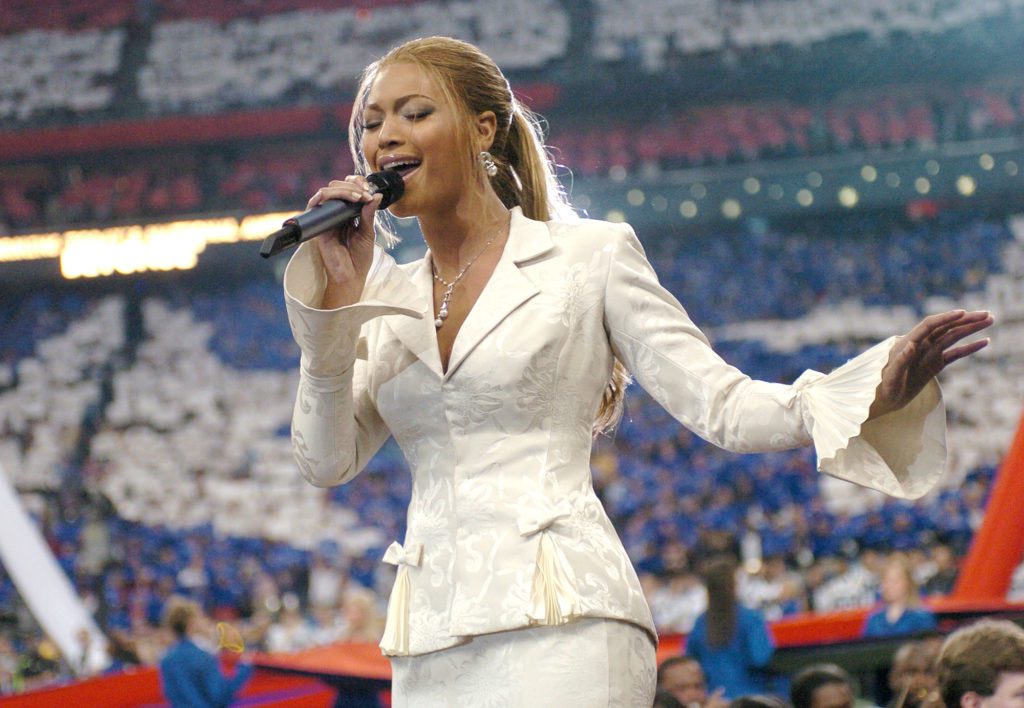 On February 1, 2004, Beyoncé gave a heart-warming rendition of the national anthem before the start of the 38th Super Bowl ceremony in Houston. Later on, she reunited with her band-mates briefly to produce their fourth album, Destiny Fulfilled. The album peaked at No. 2 on the Billboard 200 album chart. Singles like "Lose My Breath" and "Soldier" were able to hit the top 5 on the Hot 100 chart. Later on, she, Kelly, and Michelle went on a worldwide tour, Destiny Fulfilled… and Lovin' It.
2005 – The Group's Split Was Officially Announced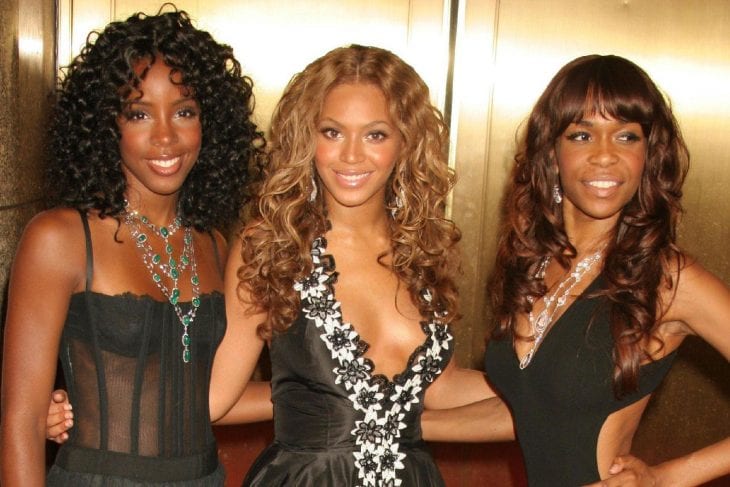 It was in 2005 that it was formally announced that Destiny's Child had disbanded. This development came after their first and only tour together. To commemorate their successful run in the industry, they released a compilation album of all their hits in October 2005. Destiny's Child has sold over 60 million records worldwide and is one of the most successful girl groups of all time.
2006 – Queen Bey Shook The World With Her 2nd Solo Album
A 25-year-old Beyoncé then released her second solo album titled B'Day on the 4th of September in 2006. It was a busy year for the record-breaking singer as her album reached the top of the Billboard 200 album chart, making it her second album to do so. The lead single from the album, "Déjà Vu", reached the top spot on the Hot 100 charts. The single that defined the B'Day album was "Irreplaceable" which was a worldwide success, reaching number one in countries like Hungary, Ireland, Australia, and New Zealand. She also starred in two blockbuster movies, The Pink Panther and Dreamgirls with both grossing $159 million and $154 million respectively. Beyoncé co-produced the soundtrack album of Dreamgirls and released the critically acclaimed single Listen.
2007 – The Entertainer Went On Her First Global Tour
Beyoncé won a Grammy Award for Best Contemporary R&B Album for B'Day alongside being nominated for three other Grammys. In April, she went on her first global tour, The Beyoncé Experience, a tour that grossed over $24 million in ticket sales after visiting 97 venues.
2008 – Beyonce Becomes Mrs. Carter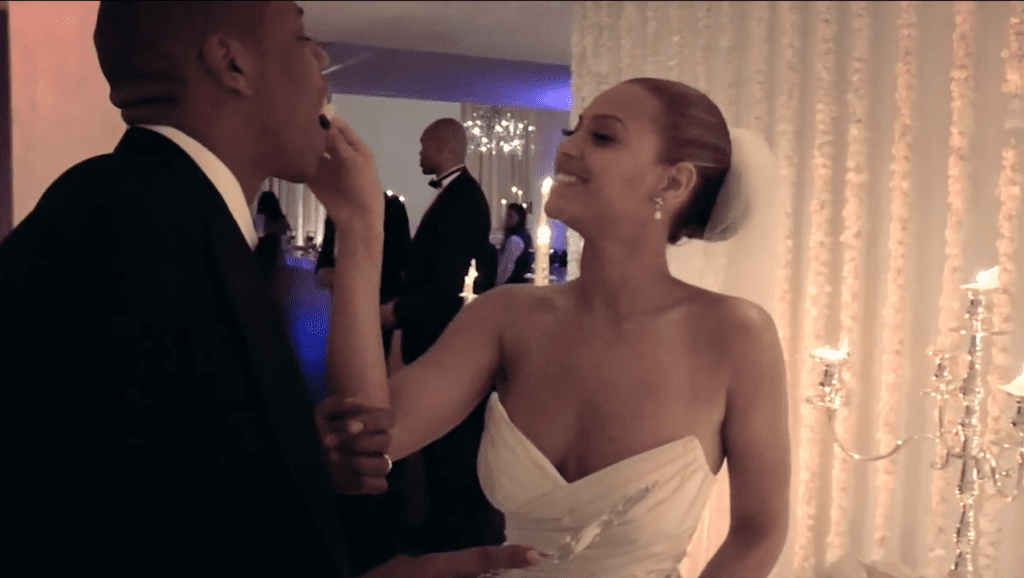 Of all the albums that Beyonce has released, none has defined her like I Am… Sasha Fierce. It birthed the fierce, stage goddess persona that most of the world recognizes the singer by. The album was released on November 18, 2008, and went straight to number 1 on the Billboard top 200 album chart. It comprises singles like "Single Ladies" (which was an internet sensation), "If I Were a Boy", and "Halo" (which is referred to as her best song). The music video for Single Ladies was nominated for 9 awards at the 2009 MTV Video Music Awards but ended up winning only three of them, leading to the famous Kanye West rant.
As an actress, Beyoncé was cast as the famous blues singer Etta James for the biopic, Cadillac Records. Her performance earned her a Satellite Award nomination for Best Supporting Actress and an NAACP nomination for Outstanding Supporting Actress.
It was also this year that Beyoncé and Jay-Z infamously got married in a private ceremony in New York. It is believed that the queen of R&B released the single, "Single Ladies (Put a Ring on It)" after she had gotten married to her rapper husband. A creatively outstanding move, or is it ironically staggering?
2009 – The Celebrity Singer Set A Record For The Most Grammy Awards Won In A Single Night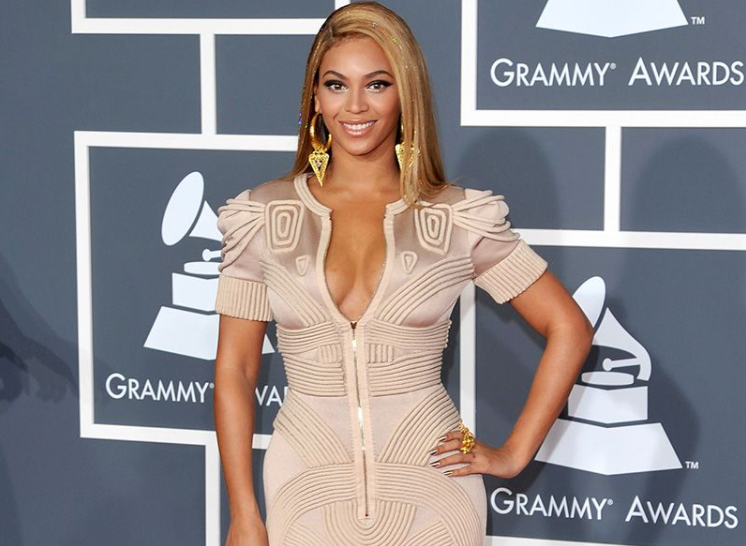 The year 2009 saw Knowles, now Ms. Carter, still working her ass off. In January, she gave a powerful rendition of Etta James' iconic song, "At Last", during the Presidential inaugural ball. She later appeared in the 2009 thriller, Obsessed, alongside Idris Elba, with the movie raking in about $68 million. She also went on her second world tour, the I Am… World Tour, which grossed over $119 million dollars. At the Grammys that year, she was nominated a whopping 10 times and went on to win 6 of them, setting a record for the most Grammy Awards won in a single night by a female artist.
2010 – The Superstar Ventured Into Business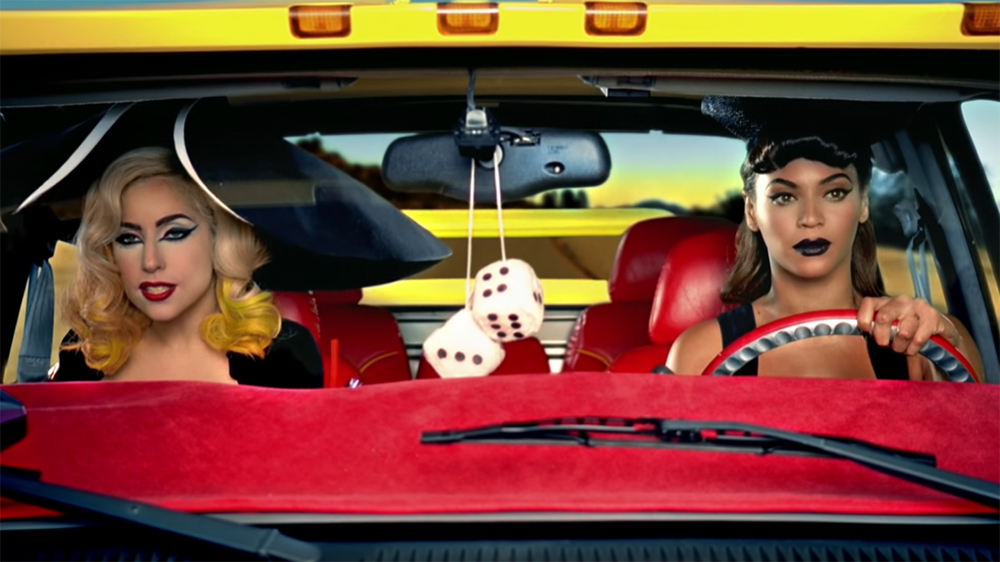 The year 2010 saw the Halo singer collaborate with pop artist Lady Gaga for the song, "Telephone". The song went straight to the top of the charts, especially the US Pop Songs chart, and received one Grammy Award nomination. Beyoncé then decided to take a well-deserved nine-month-long hiatus from music. It didn't stop her from doing business though, as she launched a perfume line, Heat, this same year. The year ended on a shaky note for the singer who was heavily criticized for performing for Libyan leader, Muammar Gaddafi, on New Year's Eve.
2011 – Queen Bey Became The First Female Solo Artist To Headline The Glastonbury Festival In More Than Two Decades 
In 2011, she and her father parted ways professionally and she decided it was time to steer her career in the direction she wanted. Beyonce's talent-manager relationship with her father was amicable and explaining this in an interview with US Weekly the singer said, "I've only parted ways with my father on a business level. He is my father for life and I love my dad dearly. I am grateful for everything he has taught me."
Still, in 2011, the Best Thing I Never Had singer set a record for the first female solo artist to headline the Glastonbury Festival in over 20 years. Her fourth album, 4, like its predecessors, peaked atop the Billboard 200 album charts and sold over 300 000 copies on its first week. The lead single from the album "Run the World (Girls)" became a worldwide feminist anthem, while the up-tempo ballad "Love on Top" made it to the top 20 on the Billboard Hot 100.
Even though you might not primarily consider Beyonce a writer, she released a memoir titled Eat, Play, Love, for Essence magazine and won an award from the New York Association of Black Journalists. By August, her album had been certified platinum by the Recording Industry Association of America. Later that month, at the MTV Video Music Awards, Beyoncé revealed that she was pregnant after one of her physically intense performances. The album has now reached one billion streams on Spotify as of 2018, making her the first female artist to have three of their albums surpass one billion on the streaming platform.
2012 – Mrs. Carter Became A Mother
The year 2012 saw Beyonce add 'mother' to her growing list of titles. She and her husband, Shawn "Jay-Z" Carter welcomed their first daughter, Blue Ivy Carter, on January 7, 2012, at St. Luke's-Roosevelt Hospital in New York. The legendary singer had initially announced her pregnancy on the 28 of August 2012 at the MTV Video Music Awards, just some hours before she performed her joyful single, "Love on Top". Being a workaholic, June 2012 found Beyonce performing at the Revel Atlantic City Ovation Hall despite giving birth just a few months earlier.
2013 – Beyonce Became The First Woman Whose First 5 Albums Debuted Atop The Billboard Hot 200 Album Chart
Fully back to work after Blue Ivy's birth, Beyonce performed the National Anthem for the second time at Barack Obama's second inauguration. This particular rendition sparked a lot of media outrage as she was accused of lip-syncing throughout the song. Later on, the superstar expressed disappointment that that was all the public chose to focus on.
She also headlined the 47th Super Bowl Halftime show, a performance that was arguably one of the best Super Bowl performances of all time. Later that year, she embarked on the Mrs. Carter Show World Tour, a tour that was named one of the highest-grossing tours of all time.
The year 2013 was a record-breaking one for the singer, and on December 13, she dropped an album (titled Beyoncé) out of the blues without prior promotion. Due to Beyoncé's sheer star power, it debuted atop the Billboard Hot 200 album chart, making it her fifth album to do so (and making her the first woman to have her first 5 albums all debut atop the prestigious chart). The self-titled album went on to sell an impressive one million copies in its first week of release and spawned singles like "Jealous", "Pretty Hurts", and "Drunk in Love", which reached the number 2 spot on Billboard Hot 100.
2014 – Beyonce Was Named The World's Most Powerful Celebrity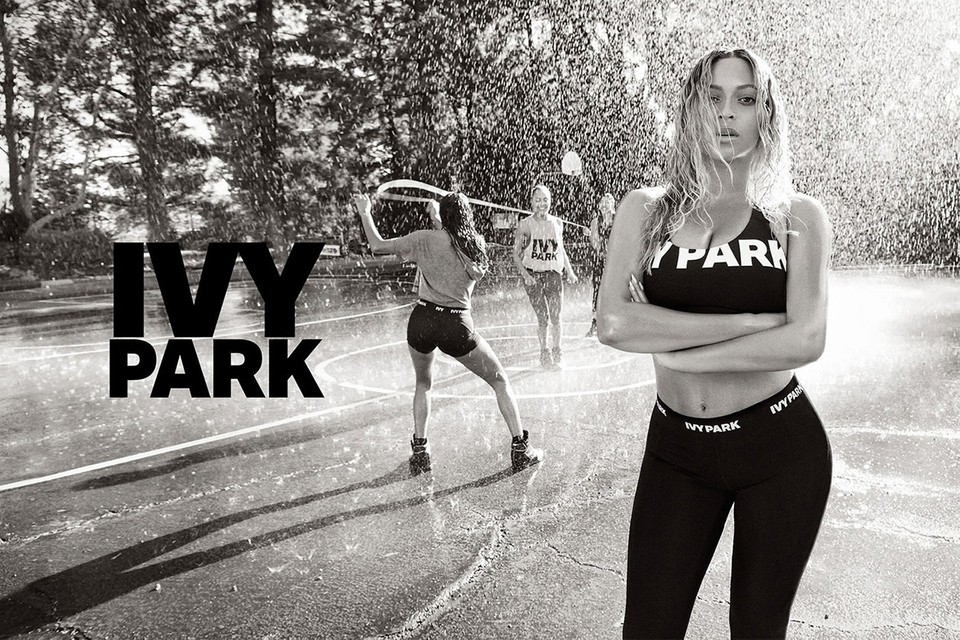 In 2014, she launched her athletic sportswear line, Ivy Park. She also went on a tour (On the Run Tour) with her husband Jay-Z, marking the couple's first tour together. In August, the singer was presented with the Michael Jackson Vanguard Award at the MTV Awards. Later that year, she was named the top-earning female artist for the second year in a row, earning a staggering $115 million. Her self-titled album was named the 20th bestselling album of the year. Beyoncé was also named the world's most powerful celebrity.
2015 – The "If I Were a Boy" Coroner Won Three Grammys 
In 2015, she added more Grammys to her shelf, winning three out of the six she was nominated for. She won in the categories of Best R&B Performance, Best R&B Song, and Best Surround Sound Album.
2016 – Beyonce Broke and Set Several Records
In February, Beyonce released her visual album, Lemonade. The album is viewed as the most critically acclaimed album of her career, debuting atop the Billboard album chart, making her the only artist in history to have all 6 of their albums debut atop that particular chart. From this album, the lead single, "Formation" was one of the most controversial songs of the year. She performed the song with Bruno Mars at the 50th Super Bowl halftime show. Shortly after, she went on tour for The Formation World Tour, which made stops in Europe and North America. The tour won the award for 'Tour of the Year' at the American Music Awards and grossed over $256 million in sales.
In a record-breaking spree, Mrs. Carter became the first female artist to chart 12 or more songs at one time and her album was the highest and bestselling album of the year 2016. She also set a record for the most-streamed album in a single week by a female artist for having over 115 million streams on Tidal. At the MTV VMAs, she won 8 awards, including the Video of the Year for Formation, after being nominated 12 times, making her the most-awarded artist in the history of the VMA awards with 24 awards, surpassing pop queen Madonna, who had 20.
She was also the most nominated artist at the 59th Grammys, with 9 nominations. However, in what is considered the greatest robbery in the history of the Grammys, she won only two in the Best Urban Contemporary Album and Best Music Video categories. The coveted Album of the Year, which she was also nominated for, went instead to British singer, Adele, who wasn't shy to express how "more deserving" Beyonce's album was. Meanwhile, as amazing as the album was, it only took a short while before people figured out that it was a very personal project that addressed Jay-Z's infidelity, how it affected their marriage, and how they eventually reconciled.
2017 – The Global Music Sensation Welcomed A Set Of Twins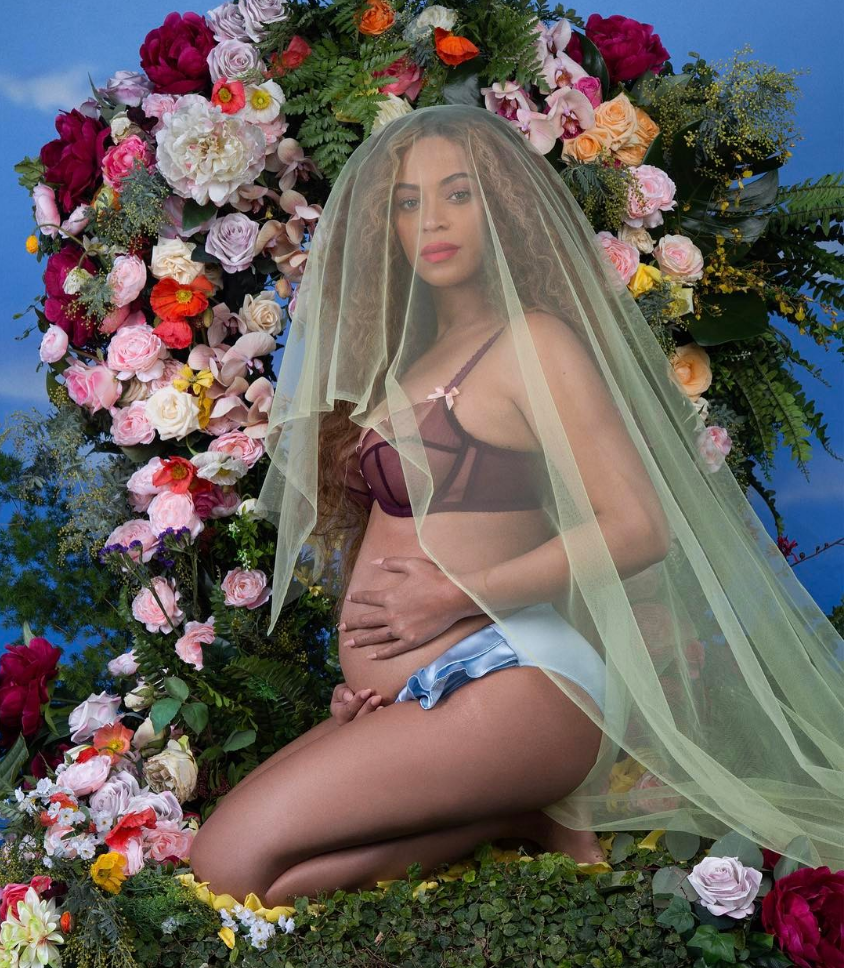 In February 2017, Beyonce announced that she was pregnant with twins in what became the most-liked Instagram post of all time, at the time. That same year, she was nominated for Best Rap/Sung Performance at the Grammy Awards for Family Feud but Rihanna and Kendrick Lamar took it home. Notwithstanding, Bey gave a hologram-themed performance at the awards, while heavily pregnant. On June 13, 2017, at 5:13 a.m., she gave birth to her twins, a boy and a girl named Sir and Rumi Carter. A month after, the singer shared a photo of herself with her double blessing on Instagram, looking undeniably beautiful.
However, the birthing process was not an easy one and it had a huge impact on the pop diva's body. Speaking to Vouge in 2018, Beyonce revealed that she weighed 218 pounds (99 kg) the day the twins arrived. She also disclosed that she was swollen as a result of toxemia and had been on bed rest for more than one month. Also, the twins were born through an emergency caesarian section and spent several weeks in the neonatal intensive care unit. Considering the stress her body had gone through, Beyonce took half a year to heal, recover, and embrace her new curvier body. "I was patient with myself and enjoyed my fuller curves. My kids and husband did, too."We are here for this kind of body positivity," the singer told Vogue.
2018 – She Headlined The First Two Weekends Of The Biggest Musical Event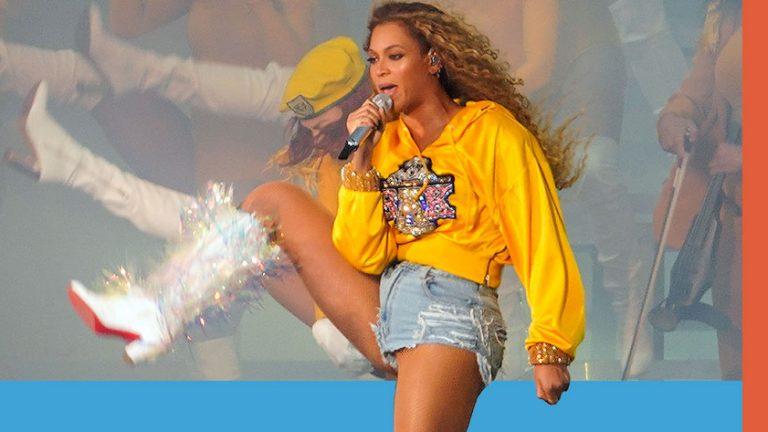 The biggest musical event of 2018 was Beyonce's Coachella performance. The show featured over 100 black dancers with a live marching band and paid tribute to Historic Black Colleges around the country. She headlined the first two weekends of the festival, which immediately became the most-watched live Coachella performance as well as the most-watched live performance on YouTube at the time. Beyoncé's performance (which was a celebration of Blackness) at the event made her the first Black woman headliner. She told Vogue that it was a celebration of everyone who made unimaginable sacrifices and moved the world forward so that it could welcome a woman of color to be the headliner of a festival of this magnitude.
Later that year, Beyoncé and Jay-Z went on tour together, during which they released their joint album called 'Everything is Love.' The album won the Grammy for Best Contemporary Album and spawned the hit, Apeshit, which was famously filmed at the Louvre in Paris. In December, the couple headlined the Global Citizen Festival: Mandela 100 in Johannesburg, South Africa.
2019 – The Icon Thrilled The World With Her Documentary Film, Homecoming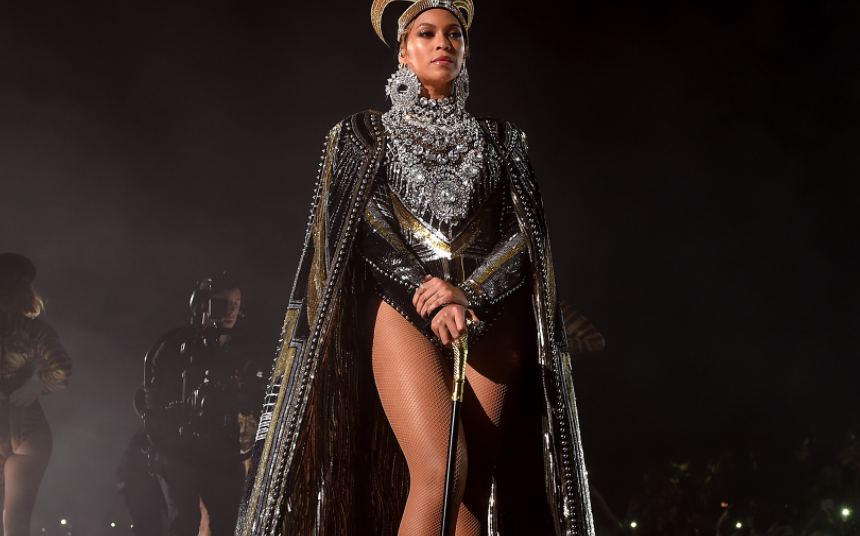 In 2019, Beyonce tapped into her business side and signed a $60 million deal, according to reports, with Netflix in exchange for three visual projects. A third of this figure went into her behind-the-scenes Coachella concert special called Homecoming, which is the first of the three-project deal. The project received 6 nominations at the 71st Primetime Emmy Awards. She was also cast as the voice character of Nala in the remake of The Lion King released in July. She released an accompanying album The Lion King: The Gift, an African-themed album made to show appreciation for the African culture. The album was created and produced by Beyoncé herself.
2020 – She Served Us Another Movie Titled Black Is King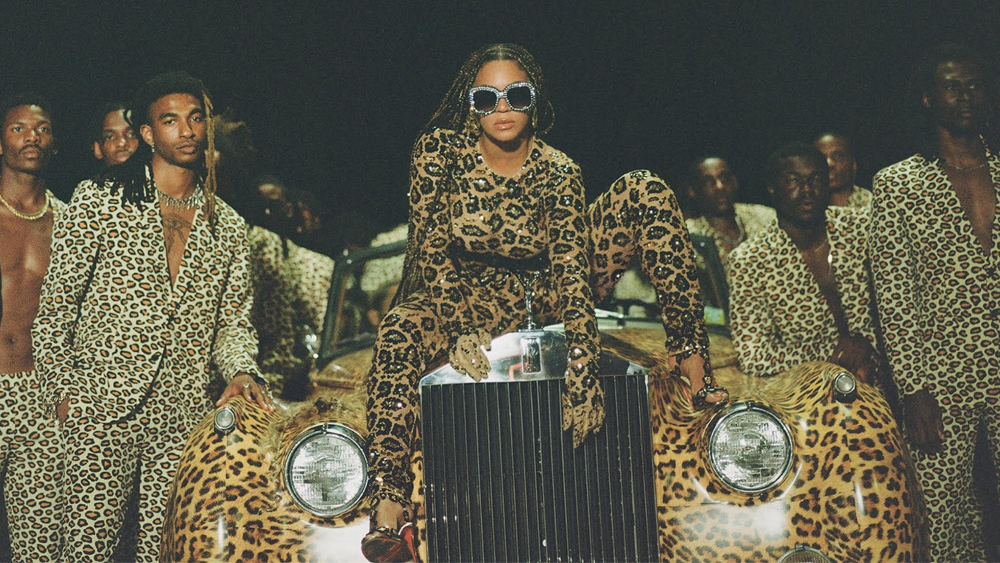 The year of the coronavirus pandemic saw music affected like never before. Although the Sorry singer didn't do much musically, she did hop on a feature with fellow Houston rapper, Megan Thee Stallion for a remix of Savage. The song hit the top spot on Billboard Hot 100, marking Beyoncé's 11th song to achieve that feat and Megan's first. She also released the black anthem, 'Black Parade.' The profits of both songs went towards victims of the Covid-19 pandemic.
A visual album titled Black Is King was released on Disney+ in July. The movie was produced by Beyoncé's entertainment company, Parkwood Entertainment, and was written, directed, and produced by Beyoncé.
2021 – Beyonce Set The Record As The Most Grammy Awarded Singer and Female Artist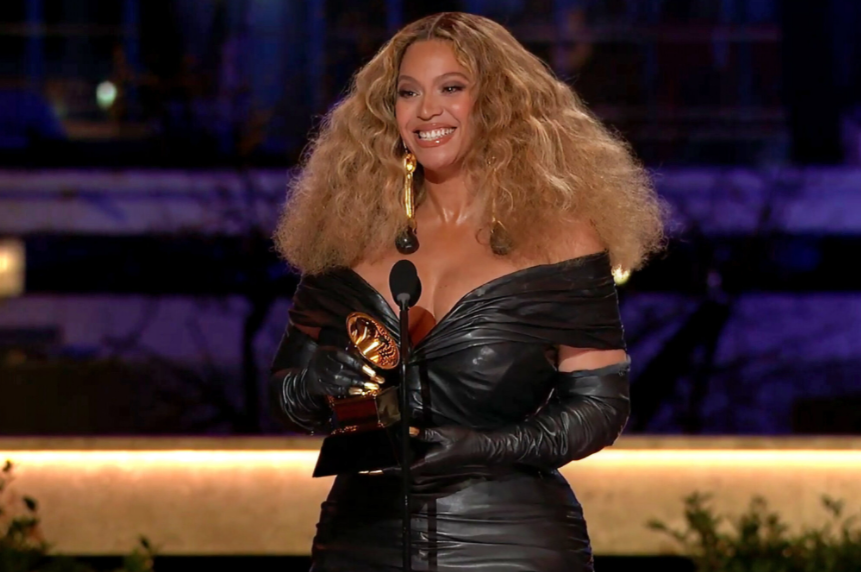 With a total of nine Grammy nominations, Beyonce led the nominations at the 63rd Grammy Awards to the chagrin of many critics who felt that the singer and producer hadn't released enough work to be nominated, especially as other well-deserving artists were snubbed. Anyways, she went on to win four of the awards and made history as the most awarded singer, female artist, and second-most-awarded artist in the history of the Grammys. She also released the soundtrack "Be Alive," for the historical drama movie, King Richard, starring Will Smith.