With a listed height of 7 feet 6 inches (2.29m), Yao Ming is one of the tallest people to ever play in the NBA. He further weighs about 141 kg (310 pounds).
Yao Ming has always been a major point of discussion despite the fact that he retired from playing professional basketball several years ago, this is not just because he is good at what he does and has mastered his craft, but also because of his height. As indicated earlier, Yao Ming is one of the tallest NBA players in history.
During his time in the NBA, one word that best described him was gigantic. He was a man mountain in every sense of the word. Not only did he stand at more than 7 feet tall but he also weighed more than 300 pounds. On paper, a person who stands at 7 feet may not appear very tall, however, when you meet them in reality, you would be in for the shock of your life. Add a weight of over 300 pounds to the equation and you can see why such a person can be a nightmare to deal with when playing contact sport.
Coming from China, many people in the United States were surprised to see that a country populated by citizens with below-average height (usually less than 5 feet 9 inches) could produce someone so tall. Yao was able to use his physical attributes to his advantage, playing in the NBA and excelling at it. While his career was later cut short as a result of injuries, his achievements in the sport earned him a place into the Naismith Memorial Basketball Hall of Fame.
How Tall Is Yao Ming?
Yao Ming is 7 feet 6 inches tall. Genetic makeup has been identified as the reason why he was able to grow so tall as compared to other Chinese people. The Shanghai native is the son of two former basketball players; father Yao Zhiyuan and mother Fang Fengdi. Zhiyuan's height is listed at 6 feet 7 inches (2.01 m) tall while that of Fang Fengdi is 6 feet 3 inches (1.91 m).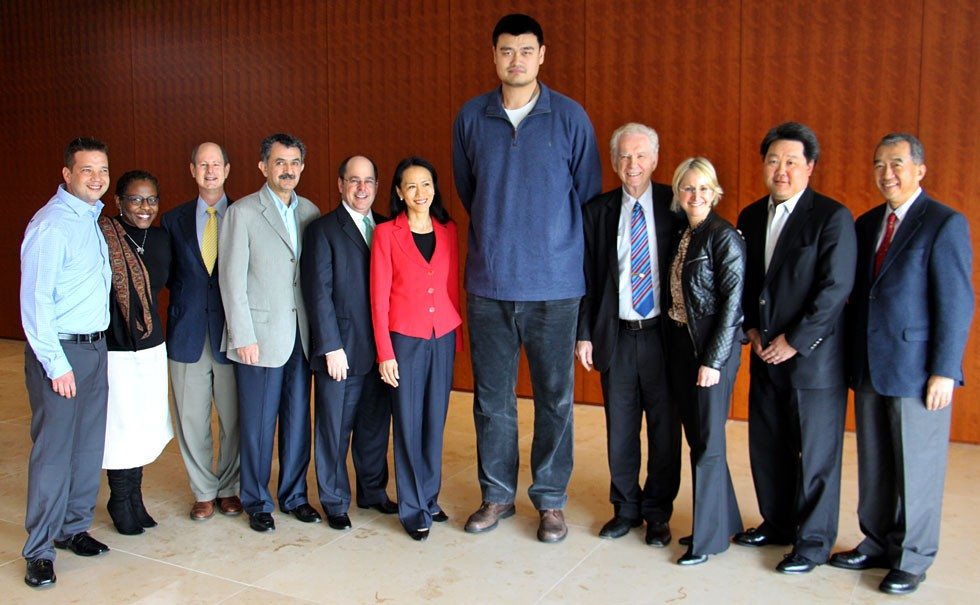 With him having very tall parents, it was not such a big surprise that Yao was going to be very tall, although his parents would be the first to admit that they did not expect him to get to the eventual height he attained. As he was growing up, Yao Ming was always the tallest person among his peers. When he turned nine years old, he began playing basketball and attended a junior sports school. At age 10, his height was measured at 5 feet 5 inches (1.65 m). Sports doctors were amazed by his height and they predicted that he would reach 7 feet 3 inches at his prime. Yao, however, exceeded their expectations by attaining a height of 7 feet 6 inches.
Yao Ming Is One Of The Tallest Players To Play In The NBA
Yao Ming began playing professional basketball in China as a teenager. After helping his team win the championship in 2002, he was recruited by the Houston Rockets in the NBA. Not only was he a tall figure in China but also in the US. The height of the average NBA player is around 6 feet 7 inches while the tallest players stood at about 7 feet tall. However, Yao Ming and a few others stood above 7 feet 5 inches. This was considered to be very tall as the athlete stood well above players like Shaquille O'Neal and Kareem Abdul Jamal who are among the tallest and most successful players to have played the game. By the time Yao's career was all said and done, he was the tallest active player in the NBA.
Yao Ming's Height vs Shaquille O'Neal's Height Compared
Yao Ming and Shaquille O'Neal who measures 7 feet 1 inch are considered by many as the last two pure centers that dominated the NBA. The two men are very good friends now as they were both inducted into the Hall of Fame at the same time. However, their relationship was not always friendly, especially when Yao first came into the NBA.
The Chinese man enjoyed huge media coverage in his rookie year and he excelled on the court as well. Shaq, who was still a dominant force in the league at the time, was believed to have been threatened by this. This led to a bitter rivalry between the pair which Shaq admitted he initiated. Things would however change after Shaq realized that Yao was a huge fan of his and used to send him fan mail when he was still young in China. This, according to him, was what proved to be the turning point in their relationship.
Yao Ming's Height Compared To That Of Kareem Abdul-Jabbar
In addition to being a huge fan of Shaq, Yao Ming wanted to emulate the career of Kareem Abdul-Jabbar. The former Milwaukee Bucks and Los Angeles Lakers player, who stands at 7 feet 2 inches (2.18m) tall, played the center position and dominated the league throughout the 1970s and early 1980s. His career lasted for 20 seasons, a time during which he won six NBA championships, six NBA Most Valuable Player awards, a record 19 NBA All-Star selections, 15 All-NBA selections, and 11 NBA All-Defensive Team selections among various other awards.
Despite Yao's admiration for Kareem, he wasn't quite able to level up to his idol's achievements. The only thing the pair have in common is that they were both selected 1st overall in the draft. Yao did not win an NBA title and managed to only play for 9 seasons due to injury. However, he did manage 8 All-Star appearances and 5 All-NBA selections.
Difference Between Yao Ming's Height and That Of The Tallest Players To Ever Play In The NBA
As earlier mentioned, Yao Ming was the tallest active player in the NBA during his final season. He, however, isn't the tallest player ever to feature in the NBA. That recogntion goes to Gheorghe Mureșan and Manute Bol who both stand at 7 feet 7 inches (2.31m). Mureșan played for the Washington Bullets / Wizards (1993–1998) and New Jersey Nets (1999–2000). The highlight of his career was winning the NBA Most Improved Player award in 1996. Bol, on the other hand, had a journeyman career, playing for various teams like the Washington Bullets (1985–1988), Golden State Warriors (1988–1990), Philadelphia 76ers (1990–1993), Miami Heat (1993–1994), etc. The highlight of his career was being selected to the NBA All-Defensive Second Team in 1986. He is the only NBA player to retire with more career blocked shots than points scored.
Neither Bol nor Muresan have been inducted into the NBA Hall of Fame. Yao is the tallest player to achieve this but he is not the only 7-footer with the recognition. Two others, Ralph Sampson and Arvydas Sabonis, have that privilege as well. Like Yao, the 7 feet 4 inches (2.24 m) tall Sampson was a first overall selection by the Houston Rockets. He was a phenomenal player whose career was cut short by injuries. Sabonis played most of his stellar career in Europe but had two stints with the Portland Trail Blazers.
Challenges His Height Posed To His Health
Yao Ming didn't necessarily have any health issues that were brought about by his height. However, he did suffer lots of injuries peculiar to people that are very tall during his time in the NBA. His
After developing osteomyelitis in the big toe on his left foot in 2005, he suffered a broken bone in his left foot in April 2006 and broke his right knee in December of the same year. In 2008, he suffered a season-ending stress fracture in his left foot that required him to get screws to strengthen the bone. In 2009, he had a hairline fracture in his left foot that saw him miss the entire 2009-10 season. In 2010, he developed another stress fracture in his left ankle. His rehabilitation schedule was slated to take a long time and it coincided with the expiration of his contract with the Rockets. This prompted Yao to retire from the sport.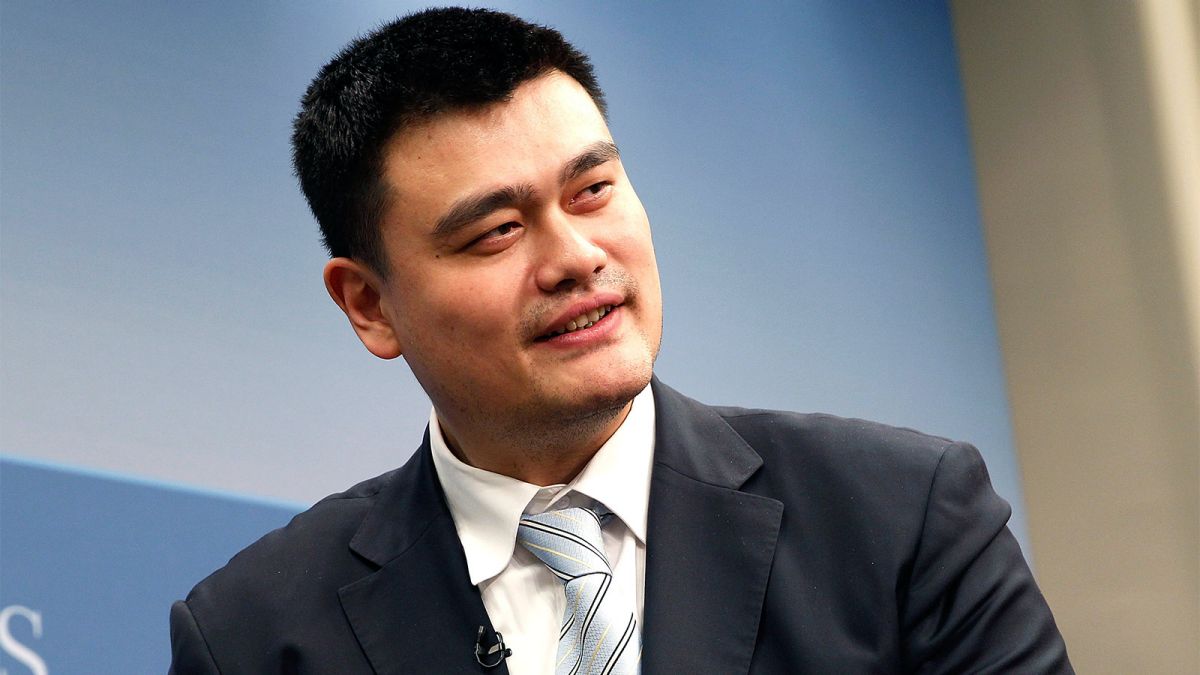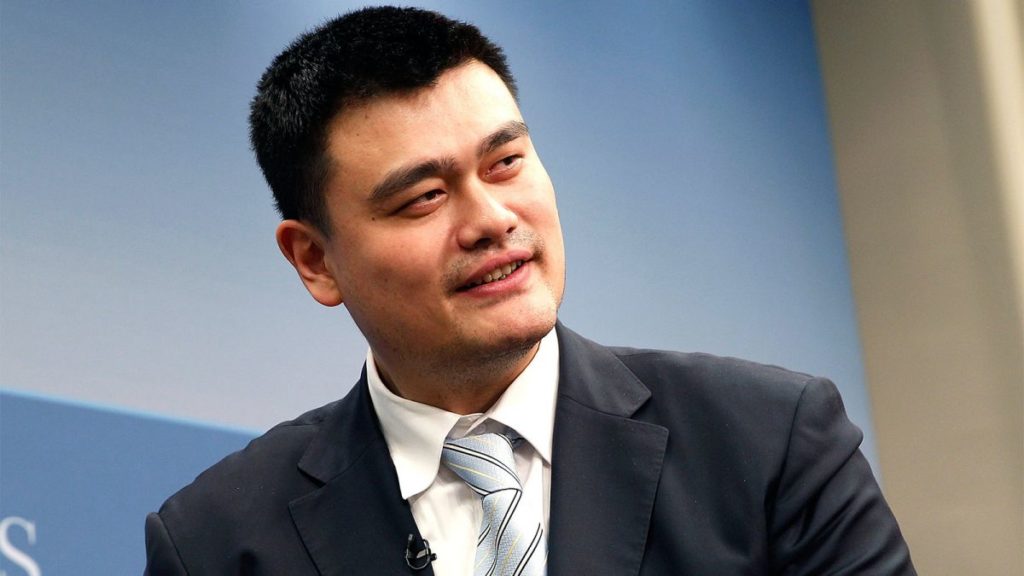 Yao Ming's Weight: How Much Does He Really Weigh?
Yao Ming is not only tall but also huge and heavy. At birth, he weighed 11 pounds (5.0 kg)  which is more than twice as much as the average Chinese newborn. Since his retirement, his weight has been on the rise, he weighed about 141 kg (310 lbs) some years back but there are indications that his weight has risen to 400 pounds as of 2022.
He is referred to as "The Great Wall of "Yao", The "Ming" Dynasty, Chairman Yao, and other similar names depicting gigantic things as a result of his huge weight.