Whoopi Goldberg is not married at the moment but she has not always been single. The actress has been married three times; first to Alvin Martin (from 1973 to 1979), then to David Claessen (from 1986 to 1988), and later to Lyle Trachtenberg (from 1994 to 1995).
Through Whoopi Goldberg's first marriage, she has a daughter named Alex Martin, who is now grown up and married with kids.
Whoopi Goldberg's daughter Alex Martin (Alexandrea Dean) is an American actress and film producer, she was awarded the title of Miss Golden Globe at the 1994 Golden Globe Awards
The cost of being a famous entertainer in Hollywood usually comes at the price of important personal relationships. It is not uncommon to read about famous people falling out with their loved ones, every other week or so. The amazing Whoopi Goldberg is one of Black America's most accomplished personalities, being one of only 16 entertainers who have received an Emmy, Grammy, Oscar, and Tony awards.
The protean actress and comedian, however, isn't just a member of the elite EGOT club, she is also among an equally elite category of stars that just can't seem to hold a relationship down. We wouldn't blame you if this is news to you and this is because the American actress has perfected the art of keeping her personal life private.
In fact, a lot of fans had no idea the 'The View' host had ever been married because it is a little difficult to reconcile Whoopi's current liberal feministic image with that of a married woman. As you already know, Whoopi didn't just get hitched, she did so multiple times.
Apart from her three marriages, Whoopi has also been romantically connected to many high-profile men both within the industry and outside. If you're curious to know who some of these men are, then you're in luck. Below is an ample list of the men who have caught Whoopi's fancy at one point in time or another.
Meet Whoopi Goldberg's Former Husbands
1. Alvin Martin (married from 1973-1979)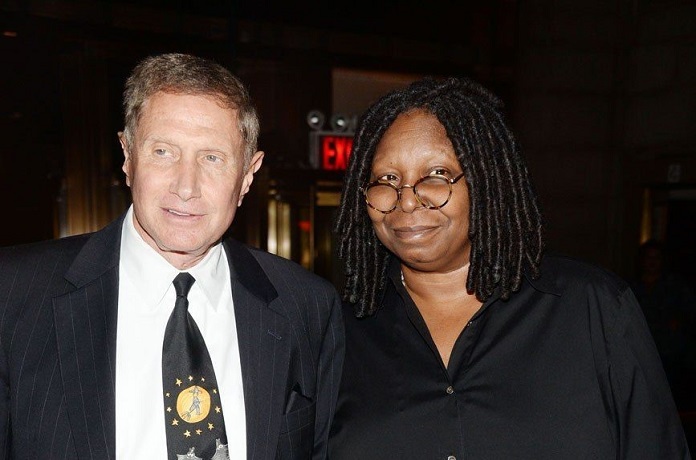 Whoopi's marriage to Alvin was the first known public relationship that the movie star had been involved in. The marriage is also her longest-lasting union as she was married to Alvin for 6 good years. If you know anything about Whoopi and her commitment issues, you would understand how impressive that is. When Whoopi and Alvin met, she was a heroin addict, a high school dropout, and he was her drug counselor. They fell in love immediately and got married soon after; at the time, Whoopi was just 18 years old.
That same year in May, Whoopi got pregnant and gave birth to their first and only child named Alexandrea Martin. It isn't really clear what made them break up, but after she got clean, Whoopi decided to take her acting more seriously. The couple got divorced in 1979 and while Whoopi would go on to get married two more times, it is reported that Alvin Martin never remarried to date. After the split, Whoopi raised Alexandrea by herself as a single mother with very little assistance from her ex-husband.
2. David Claessen (married from 1986-1988)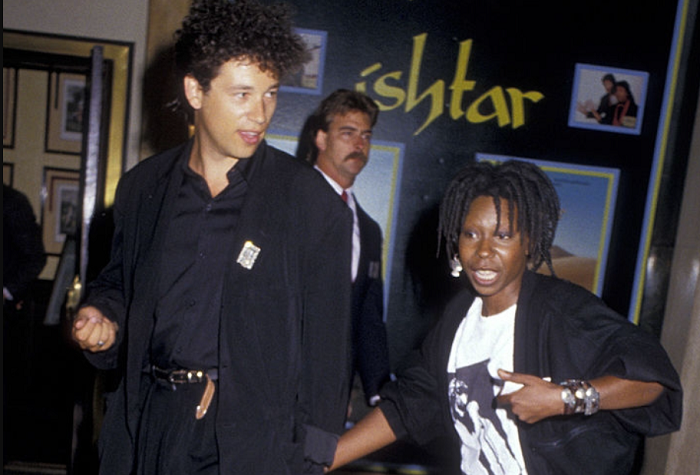 Whoopi's marriage to David Claessen happened just about a year after her absolutely mesmerizing debut as Celie on Stephen Spielberg's The Color Purple. She met the then-27-year old cinematographer on the set of a documentary production titled Who are They?. The Dutch filmmaker was apparently star-struck by the newly famous Whoopi and it wasn't long before their friendship turned into a serious relationship. It seemed an unlikely match at first as Goldberg was a single mother and about 4 years older than David.
The couple was very determined nonetheless and after dating for 8 months, they made the relationship official and got married. The marriage was, unfortunately, short-lived and barely two years later, they announced their breakup in October 1988. They didn't have any children together. After his separation from Goldberg, Claessen went on to marry two more times; first to Karen Green in 1992, and then to British-American writer and photographer, Taiye Selasi, in 2013.
3. Lyle Trachtenberg (married from 1994-1995)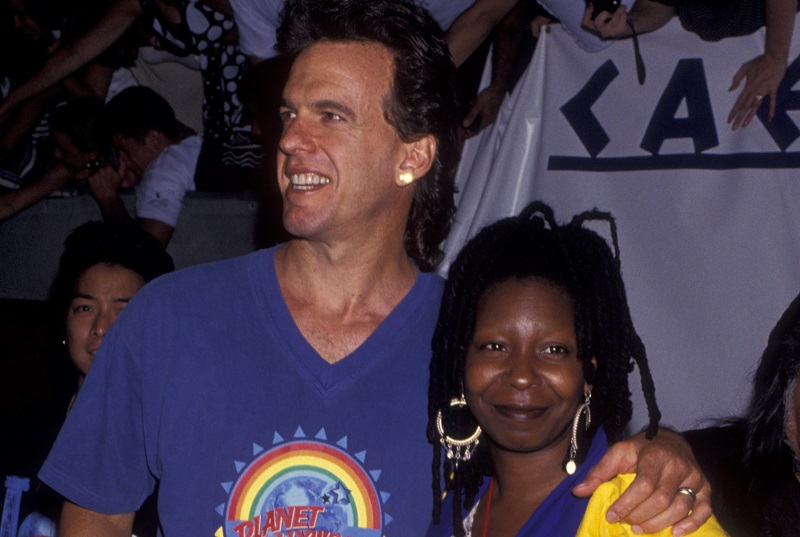 Whoopi's final marriage coincidentally was also her shortest one. In 1994, she got married to film industry union organizer and actor, Lyle Trachtenberg. They first met sometime in 1993 on the set of the romantic drama movie, Corrina, Corrina, which featured Goldberg as the title character.
The next year, they got married in a private wedding ceremony one weekend at her Pacific Palisades luxurious mansion. The wedding was attended by over 350 distinguished guests, including Arnold Schwarzenegger, Stephen Spielberg, and Matthew Modine, and was by far, Whoopi's most publicized wedding.
The marriage lasted for just one year before they decided it wasn't working and called it quits. Like her second marriage, this one was also a childless one. Whoopi admitted years later in a New York Times interview that she was the cause of all her failed marriages, as she was never really romantically attracted to any of them. She also divulged that she had issues with long-term commitments and it's obvious this was the reason why none of her marriages worked.
The Actress's Other Relationships
Whoopi Goldberg might not look like it, but she does have a very extensive dating history. In a 2008 episode of The View, the talk show host cheerfully admitted that she had been involved with over fifty lovers throughout her lifetime. And although we might not be able to provide information on all fifty of them, we can at least throw some light on some of the few ones that caught the attention of the public. Here are some of Whoopi Goldberg's most infamous lovers:
1. Timothy Dalton (1990-1993)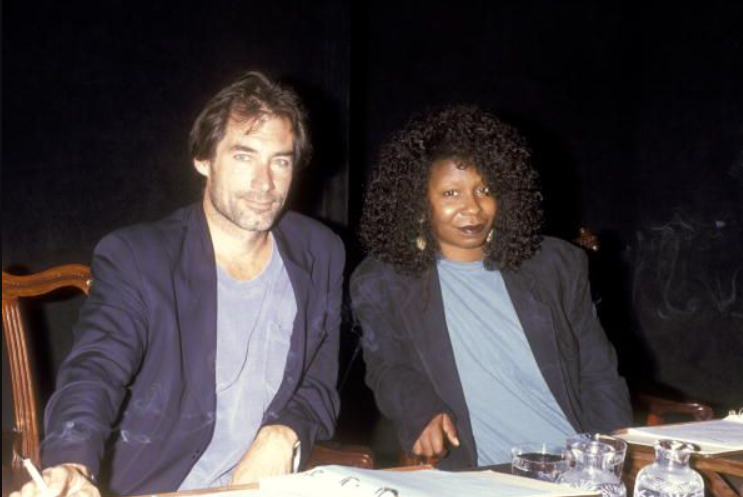 In the early nineties, Whoopi Goldberg and fellow actor Timothy Dalton set the media ablaze with their frequent bouts of public flirtations. At the time, the British actor was the lead of the world popular action franchise, James Bond, and was one of the highest-paid actors in the world. Apparently, Timothy had fallen in love with Goldberg after watching her in The Color Purple, and very soon, the two of them became friends.
The two actors had a lot of chemistry on-screen as their performances in A. R. Gurney's theatre production 'Love Letters' revealed, but whether the chemistry transcended into real life was yet to be discovered. They still spent a lot of time in public together and Whoopi even attended the 1991 Oscar Awards where she won the award for Best Supporting Actress – with Dalton as her date. Neither of them ever confirmed nor denied being in a romantic relationship to date.
2. Ted Danson (1992-1994)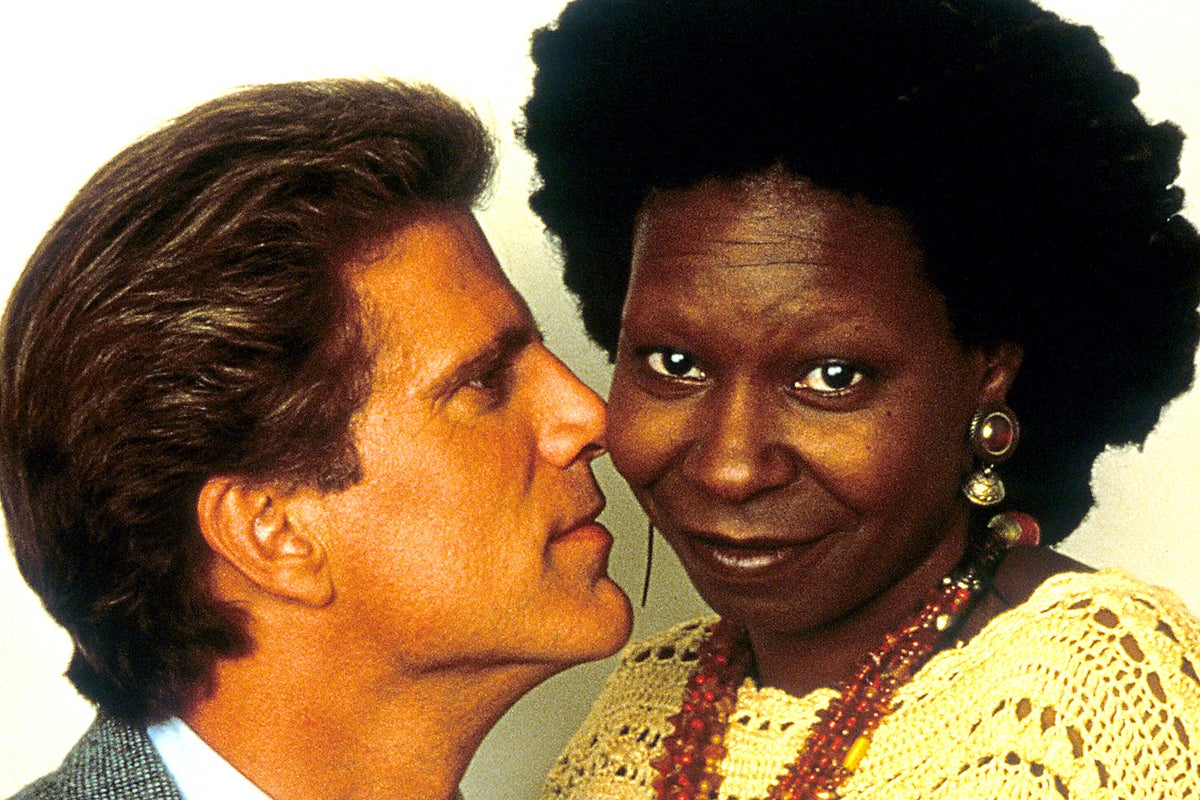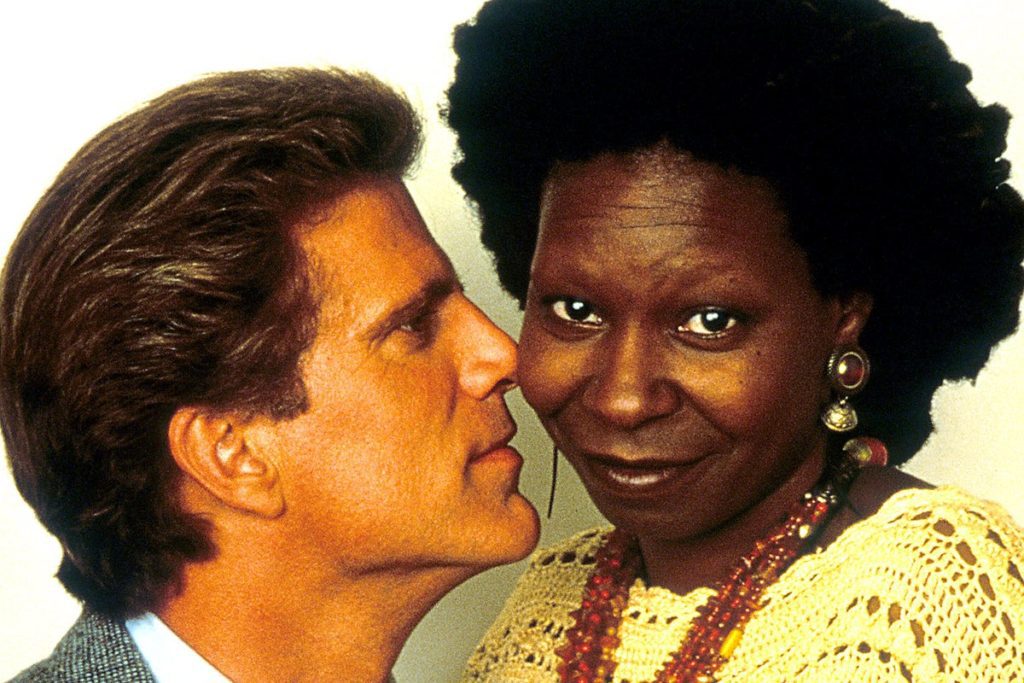 Whoopi's relationship with Ted Danson was a controversial one because he was married at the time. The Cheers actor was regarded as one of the most attractive men on American television in the nineties. They appeared to have met on the set of the movie, Made in America. The affair went on in secret for a long time until they were both exposed by the press.
As a result of the scandal, Danson's then-wife, Cassandra Coates, immediately took a walk and filed for divorce. To the surprise of everyone, they continued with their relationship and even went public with it, an action that was followed by an intense backlash from the media.
They finally broke up sometime in 1994 after the criticisms became unbearable, leading to a total breakdown in communication between the two of them. In a Hello! interview, she explained that the ending of the affair was "really painful" to bear. Goldberg attributed the criticisms to internal racism stating that what annoyed the public was not that Ted cheated, but that he – a rich, sexy, white man – was involved with a black woman who was generally regarded as not being sexually attractive enough.
3. Frank Langella (1996-2001)
Whoopi is not known for crying over spilled milk, especially when it comes to her relationships with men. And so, less than a year after her last major relationship with Ted, she was in yet another one with another actor – this time it was famous actor Frank Langella. Whoopi revealed that she had had a crush on Langella since she was 14 years old and had always wanted to meet him. Their first meeting, however, didn't take place until 27 years later when they met as co-actors on the set of the NBA comedy, Eddie.
It was said that by the time they were done filming, Langella had made up his mind to leave his 18-year old marriage because of Whoopi. They remained together for the next five years, with Variety magazine declaring them one of the most low-key couples in showbiz. Whoopi says that they are still good friends to date and hope to work with each other soon. If they ever do, best believe it will be a grand movie.
Some Other People whom Goldberg Has Been Alleged To Be Involved with
Eddie Gold (Whoopi was allegedly having an affair with Eddie from 1987 to 1990)

David Edger (1986)

Jeffrey Cohen (1995)

Michael Visbal (2001-2004)

Danny Glover

Alan Moore
Meet Alexandrea Martin Dean, Whoopi Goldberg's Only Child
Full Name:

Alexandrea Martin Dean

Date of Birth:

9 May 1973

Zodiac:

Taurus

Place of Birth:

Los Angeles, California, USA

Nationality:

American

Ethnicity:

Mixed (African-American and Caucasian)

Occupation:

Actress, Television Personality, Movie Producer

Spouse:

Dean

No. of Children:

3

Net Worth:

$4 million

Social Media:

Instagram @alexmartin_26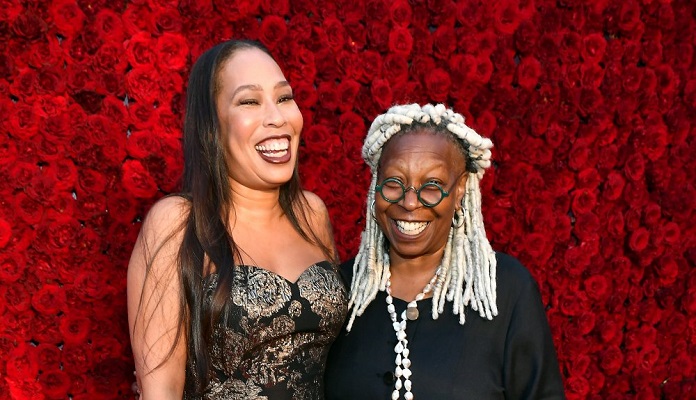 Like we said earlier, Whoopi's first marriage to Alvin Martin produced her first and only child to date. The child was named Alexandrea Martin and she was born on 9 May 1973. Although the 50 year old is mostly known for being Whoopi's daughter, she has also gathered modest success independently.
Alex Martin (now known as Alexandrea Dean as she is now married) is an American actress, model, and movie producer known for her minor roles alongside her mother in the movies, The Color Purple and Sister Act and other movies including American Intellectuals and Strange as Angels. The celebrity adult-child has also become somewhat of a television personality, having made numerous guest appearances on her mother's talk show, The View.
Alex Was Six When Her Parents Divorced
Initially, Alex was raised by both parents and they were one little happy family until they divorced in 1979 when she was just six. Life became slightly tougher for little Alex as she and her mother had to depend on food stamps to survive.
Young Alex had a thing for dance and music; as a matter of fact, she practiced jazz and contemporary dance a lot, hoping to catch a big break in the music industry. Alex attended a nearby public high school where she actively participated in sports like football and relay racing. Her education was however suspended when she got involved with an unknown man named NJ and got pregnant at sixteen.
However, her mother's acting career had begun to take off by that time and she was able to finish school, matriculating in the year 1991. She then went on to pursue a career in modeling but she didn't achieve much success in it so she accompanied her mother on her acting journeys, traveling around the country with her whenever she (Whoopi) had a new job.
She Works in The Entertainment Industry
Alex originally wanted to be a dancer when she was younger but ended up playing minor movie roles due to her mother's influence in Hollywood. She featured in many short films between the late nineties to mid-2000s. Her debut was in her mother's breakout movie, The Color Purple, as a little girl. She also appeared in the 1993 movie sequel, Sister Act 2: Back in the Habit, where she was cast as a school kid who was an artist. In the year 1994, she was named 'Miss Golden Globe', now known as the 'Golden Globe Ambassadors', an award created to celebrate the children of those in the movie industry. Alex's other movie credits include Call Me Claus (2001) and Maria (2003).
In the year 2014, Alex decided to venture into full-time movie production and in 2018 produced her first short film titled Sensitive Men. Alex is also a full-time Instagram influencer with a following of almost 200,000.
Alexandrea Martin Dean Has Three Children and a Loving Husband
Unlike her mother, Alex's love life has been far less tumultuous. After her unfortunate high school relationship, her next proper relationship was with American filmmaker and producer Bernard Dean, and together they had two children; Jerzey and Mason Dean. Jerzey Dean (28) was born in 1995 and is a fashion designer and fitness enthusiast.
She was also the production manager in the 2016 reality television fashion show, Strut. Mason Dean is Alex's only son. He was born on the 28th of September in 1998 and is only 25 years old. Mason is pursuing a music career and has already released an LP titled "Vybe Out" on the music streaming platform, Soundcloud.
Alex and her husband remained married for a few more years before they got divorced due to undisclosed reasons. They remarried years later in 2011 and have been together since then. Apart from her two children with her husband, Alex also has an older daughter, born during her teenage years. Her first child, Amarah Skye Dean (34), was born when she was just a high school student, on the 13th of November in 1989. In March 2014, Amarah gave birth to her daughter Charlie Rose, making Alex a grandmother, and Whoopi a great-grandmother.
Key Takeaways
What is Whoopi Goldberg's Net Worth?
Multiple award-winning American actress Whoopi Goldberg has a net worth of approximately $60 million, according to Celebrity Net Worth. She amassed her wealth through her highly successful entertainment career.
Who is Whoopi Goldberg's Husband?
The actress is currently unmarried but she has been married and divorced three times, first to Alvin Martin (1973 to 1979) and then to David Claessen (1986 to 1988), and Lyle Trachtenberg (1994-to 1995).
Who is Whoopi Goldberg's Daughter?
Whoopi's first marriage to Alvin Martin produced a daughter named Alexandrea Martin Dean. Born on 9 May 1973, she decided to follow in her mother's career path, becoming an actress, TV personality, and movie producer.
What is Whoopi Goldberg's Age?
Whoopi was born on November 13, 1955, making her 68 years old. She was born in Chelsea, New York, United States.
Is Whoopi Goldberg Gay?
Tackling the long-standing rumors about her sexuality during an interview with Chris Azzopardi of PrideSource, Whoopi Goldberg made it clear that she was straight.