Wil Wheaton's wife is Anne Prince. The couple have been married for over two decades now and have sustained their union in a beautiful manner worthy of emulation. They do not have any kids together, but Wil Wheaton adopted Anne's two children from her past marriage.
Wil Wheatn's wife, Anne Prince, is a former accomplished hairstylist. These days, she dedicates herself to a cause close to her heart, which is advocating for the rights of animals. She is also a blogger, much like her husband, who has been running his own blog since 2005.
Wil Wheaton and His Wife Anne Were Introduced By A  Mutual Friend
Wil Wheaton met Anne Prince in 1995 when he was about 23 years old and trying to figure out how to better his acting career after he had initially quit acting at the age of 19. A mutual friend of theirs named Stephanie, who had no intentions of setting them up invited them to a New Year's Eve party that she was hosting; though they initially did not want to attend the party, they ended up doing so and when Wheaton saw Anne, he immediately thought that she was cute, but being a nerd, he was afraid to speak to her but Stephanie intervened. She went over to Anne and told her that her Wheaton thought that she was cute, but there was a problem… Anne had made a new resolve not to date anyone at least for the next 6 months.
However, Stephanie was not giving up; a few days later, she was going on a movie date with her boyfriend alongside Wheaton and called to ask Anne to tag along, Anne was cool with the idea and Wheaton finally got the chance to get comfortable with the girl had admired days before.
Anne Did Not Know Wheaton Was Famous When They Met
Many of Wheaton's fans have erroneously thought that he met his wife because of their shared liking for the Star Trek franchise but nothing could be farther from the truth. When they first met, Anne did not even know that Wil Wheaton was a child/teen star and had featured in a handful of movies.
During this time, Wheaton's credits included an episode of Star Trek: The Next Generation where he appeared alongside his sister Amy and brother Jeremy as well as The Curse (1987), where Will featured alongside his sister Amy. Anne watched the 1986 coming-of-age film Stand by Me that featured Wheaton but could not recognize that he was the one when they met.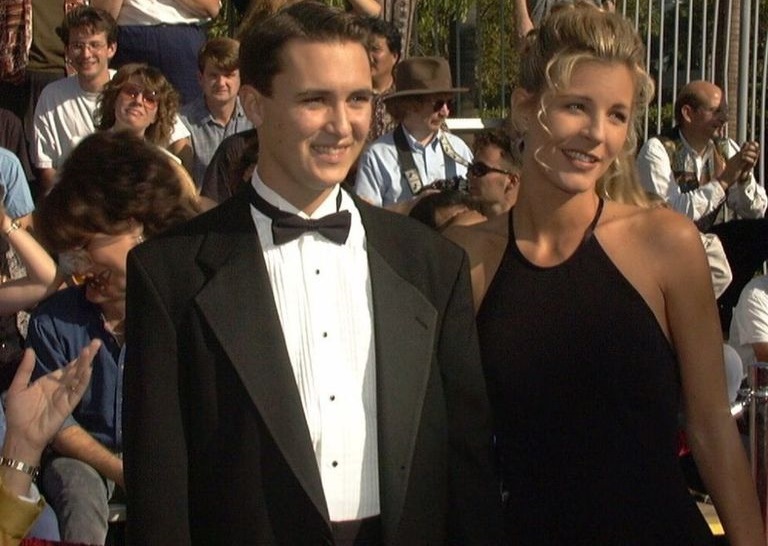 Anne's first introduction to Wheaton's nerdy life came when they had just started dating. There was a Star Trek convention held in London at the time, and Wheaton went with her; Anne was more excited about visiting London for the first time as she knew nothing about Comic Con.
Around this same period, Anne got introduced to Wheaton's fans on a larger scale when the couple made their red carpet debut. It was the Screen Actors Guild Awards, and Star Trek was celebrating its 30th Anniversary. Anne told Cosmopolitan that it was a terrifying and exciting moment for her. She had a friend do her hair and makeup, and Wheaton bought her the perfect black dress which cost him $400.
Anne Became Wil Wheaton's Wife in 1999, and They've Been Together Ever Since 
A little over four years after they met, Wheaton and Anne were ready to say the forever vows. They got married on the 7th of November 1999. Due to Wheaton's career and the effect it could have possibly had on his family life, the couple had a candid talk about it and even saw a therapist before they got married.
In their therapy session, they were asked to write down things that mattered to them most in descending order. While Wheaton wrote career first, it was the last thing on Anne's list. Coming from a family of entertainers, the industry was all that Wheaton had known as his life revolved around it.
With the therapist's advice and a moment of truth Wheaton had after attending a bad audition for which he sacrificed a family vacation, he chose to focus more on writing and blogging so he could have more time to spend with his family.
However, Anne knew how much the entertainment industry meant to him and continued to support his efforts whether or not they included appearing on the screen. During this period, Wheaton slowed down on his career, appearing mostly in short films and making guest appearances in TV shows.
In 2003, Anne, who is also quite a decent actress, appeared alongside Wheaton in the independent film, Neverland. The big moment for them came in 2009 when Wheaton was called for a part in The Big Band Theory after the makers of the hit series came across a Tweet he put out about how funny the show was. He was asked to appear as a fictionalized version of himself, and it became his first recurring role in a major series in years. He would go on to appear in a total of 17 episodes. Anne was very supportive all along, attending every taping session safe for one.
Wheaton Adopted Anne's Kids From A Previous Relationship
When Wheaton met Anne, born on August 8, 1969, she was a single mom with two kids just trying to get by life by working as a waitress to provide for her two kids. She was also taking night classes, preparing her to become a cosmetologist. She then became a hairstylist and worked for 17 years before tendinitis, which she developed in her shoulders, forced her to retire in December 2012.
Nothing has been said publicly about the father of her two kids who are named Nolan and Ryan. When one of the sons turned 19, he asked Wheaton to adopt him, which he did, alongside her other son. They have since lived as a family. However, both sons have now grown and gone ahead with their lives; Ryan got married in late 2016. Wheaton and Anne have never had biological children of their own.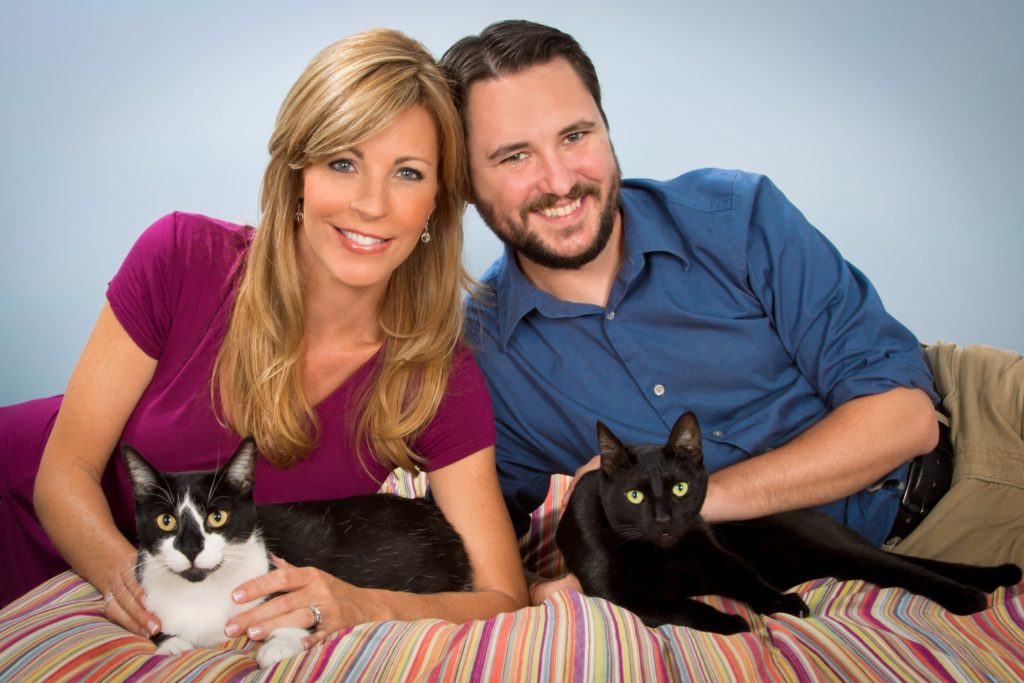 After leaving her job as a hairstylist, Anne Wheaton became a rescue animal advocate. She serves on the board of directors at the Pasadena Humane Society and SPCA. She is also an author and owns a blog where she writes about personal experiences.