Sam Fender's girlfriend is not known at the moment, as he is not dating anyone presently. However, he has been linked to some famous ladies, like Raye, Sigrid, and Hannah Dodd.
One of the things that come with being a celebrity is that every aspect of your personal life will be put into the spotlight. Among all aspects of their personal lives, the focus is mostly placed on their relationships and love lives. This has found a way of reaching Sam Fender as the public is becoming more curious about his love life. Read on to learn more about singer's love life and relationship history.
Who is Sam Fender's Girlfriend?
Based on the records available online, the 29 year-old English rock singer is currently single. He makes it a point to avoid the spotlight and keep to himself when it comes to discussing details of his private life. It is not yet confirmed that he is currently dating anyone, even though he has been in relationships with several women in the past.
Being that he has a private person, he may as well decide to keep his love life very private. This gives us the impression that the singer may be in a relationship but prefers to keep it a secret.
A Look At Sam Fender's Past Relationship History
Sam Fender has been in different relationships and has tried to keep most of them out of the spotlight. However, only a few of his most recent relationships have made it into the public domain. Get to know some of Sam Fender's girlfriends, whom he has dated over the years.
Sam Fender's Love Life With Raye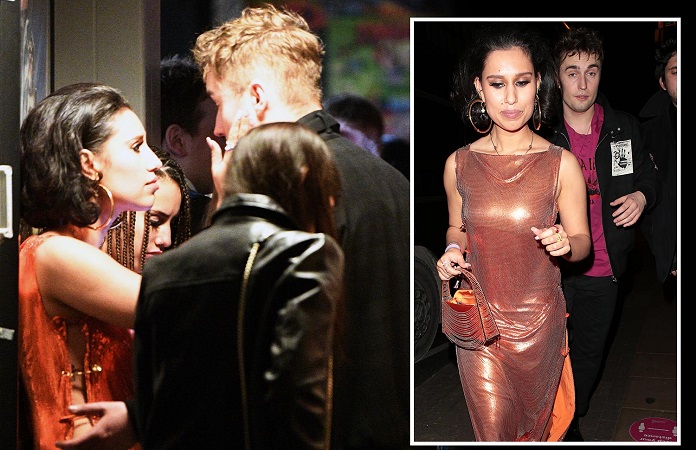 It was reported that Sam Fender was in a secret relationship with Raye in early February 2022. The report revealed that the singer had been on several dates with Raye during that period.
According to these sources, Sam and Raye met at a music concert and they hit it off right away. They were spotted in an intimate position backstage at the O2 where he was awarded Best Rock or Alternative Act by Rolling Stones guitarist Ronnie Wood.
Together with all of Sam's friends and US Good 4 U chart-topper, Olivia Rodrigo, the pair subsequently partied at Sam's exclusive Brits party at hipster hangout Four Quarters in Peckham, South London.
Nothing was heard about their relationship after the party. Some speculated that Sam decided to keep his relationship with Raye on the low, totally avoiding the public while others believed that the duo ended their relationship during that period, but no sources have revealed the cause of their breakup.
Sam Fender Had A Short Relationship With The Norwegian Singer Sigrid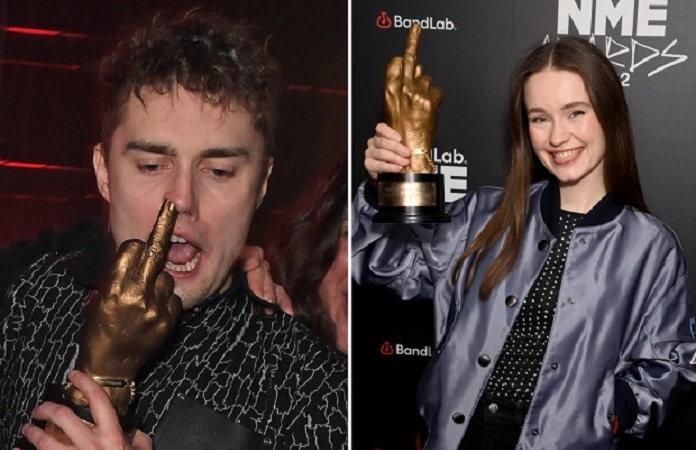 In March 2022, it was speculated that Sigrid Solbakk Raabe became Sam Fender's girlfriend. This came just a month after reports claimed that the singer was in a relationship with Raye. Meanwhile, the speculations arose because Sam and Sigrid were very close, but, the duo maintained that there was nothing intimate between them.
However, they were spotted having a deep conversation at Fontaines DC's party at Oscar's Mayfair in Central London. They moved to a secluded booth in the venue's corner after having a one-on-one conversation where they were hidden from view. He left the club fifteen minutes later, and Sigrid followed soon after at 2.20 a.m.
The speculation was debunked by a report that claimed that the singers were discussing how to collaborate on a new song. Meanwhile, Sam Fender has not countered or accepted that claim, which has made some of his fans believe they have something intimate going on.
He Allegedly in a Relationship With Hannah Dodd
The Sun disclosed in April 2022 that English actress and model, Hannah Dodd, was allegedly Sam Fender's girlfriend. They claimed that Sam initiated contact after Hannah attracted his attention on social media. He then entered her DMs, and their relationship kicked off from there. The British newspaper was informed by sources that singer was madly in love with the actress.
Sam went on to like Hannah's pictures on her social media. Likewise, Hannah followed him back, which helped them get along very easily. To date, neither Fender nor Hannah Dodd have confirmed the relationship.