Donna Ludwig (born around 1942) was the girlfriend of Ritchie Valens, the late Mexican American songwriter, singer, and guitarist. She currently lives with her husband and two children in Pollock Pines, a small community near Sacramento, California, in the United States.
Donna Ludwig lived in the limelight for a while during Ritchie Valens' lifetime and a little while after his death  in 1959. However, in 1987, after the biopic La Bamba which portrayed her romance with her ex-boyfriend was released, she was thrown into the spotlight once more. To date, due to the legacy that Ritchie left, many still want to know more about her.
Summary of Donna Ludwig's Bio 
Full name: Donna Ludwig
Gender: Female
Date of birth: around 1942
Donna Ludwig's Age: about 81 years old
Ethnicity: White
Nationality: American
Sexual Orientation: Straight
Marital Status: Married
Donna Ludwig's Children: 2 daughters
Siblings: 2
Famous for: being the girlfriend of the late Mexican American songwriter, singer, and guitarist, Ritchie Valens
How Old is Donna Ludwig Now?
Donna Ludwig, who is now known as Donna Fox Coot, has not revealed her date of birth. However, following the time that she met Ritchie Valens, she was born around 1942. The business executive, who is about 81 years old, is of white descent and is assumed to be an American citizen.
Though much is not known about her parents, they are assumed to be white. Based on research, her father managed a Packard automotive dealership in Beverly Hills. He was close to her and also got her a white convertible when she was a teenageer before their relationship got strained.
It was revealed that her father frowned at her relationship with Ritchie because he was Hispanic. She later had a fallout with her father following the death of Ritchie. This happened after he made her record songs after his death in a bid for her to get famous. However, the song never sailed and the business executive regrets it. She later left home after her 18th birthday and never came back nor spoke to her father.
She grew up alongside her brother and sister, who she cherished, and apart from this information, the business executive never revealed any other detail about her siblings. Following this, their names among other things are not known.
While it is known that Donna Ludwig attended James Monroe High School, it is not known if graduated. It is also not known if she attended college, as she found it hard to go back to school after the death of her boyfriend.
What Happened Between Donna and Ritchie Valens?
Donna Ludwig and Ritchie Valens first met in 1957 in the summer before their sophomore year in high school at a party organized by a car club known as the Igniters. At the party, the guitarist also performed. They fell in love with each other at first sight, and Valen sang We Belong Together to her that same night. At that time, Donna was 15 years old and her lover was 16 years old.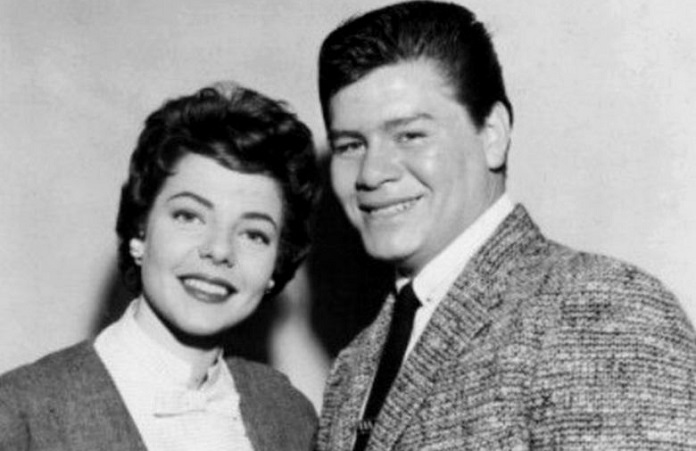 Although Donna's parents frowned at the relationship, she revealed that her independent character gave her the nerve to go against her father's warnings. She also stated that she was attracted to Ritchie because he was a good boy who did not get drunk or swear, adding that he smelled like clean soap and water whenever she laid her head on his shoulder.
Donna Ludwig's Love Story As Ritchie Valens's Girlfriend Came to An End in 1957
Ritchie Valens later dropped out of school after he had joined the Silhouettes band group and began touring. At this time, his relationship with his lover was still good, as he spoke to her often and also sang to her. However, on February 2, 1957, after he had finished performing in Clear Lake, Iowa, around midnight, he was set to fly out of Mason City with three of his band crew.
At about 12:55 a.m. on February 3, 1957, the plane set out for Fargo, North Dakota, and crashed a few minutes later killing all onboard. After the crash, Donna Ludwig was called into her principal's office, where the media took her pictures. She held on to one of Ritchie's pictures and cried. This caused her sorrow as well as brought her to the limelight, as she met with many top stars like Elvis Presley, who asked her all about Ritchie.
After he died, Donna revealed all the moments that they had together. Their relationship was all cozy and filled with fun. Donna revealed that she would always sneak out of her bedroom window to meet him at San Fernando hangouts like Bob's Big Boy or Rainbow Roller Rink.
She also disclosed that they always walked in the rain holding each other. During school hours, they would meet between classes in the school hallways. She also revealed that the guitarist informed her that he wrote a song titled Donna for her. However, she never knew he would record the song. Donna first heard the song on the radio in October 1958, while she was driving with her friends.
She also revealed other lovey-dovey moments, which she recorded in her scrapbook before Ritchie died. Donna attended his burial held at the San Fernando Mission Cemeteries in Mission Hills, Los Angeles, California.
The Former Couple's Love Life Was Brought Back in the Biopic, La Bamba
The love life of Donna Ludwig and Ritchie Valens was brought back to life in 1987 in the biopic, La Bamba. Donna was portrayed by Danielle Von Zerneck, while Ritchie was portrayed by actor Lou Diamond Phillips. The movie, which came twenty-nine years after Ritchie's death, made Donna take a day off from work to see its premiere. She disclosed that she saw the movie twice and ran out to the lobby to cry each time.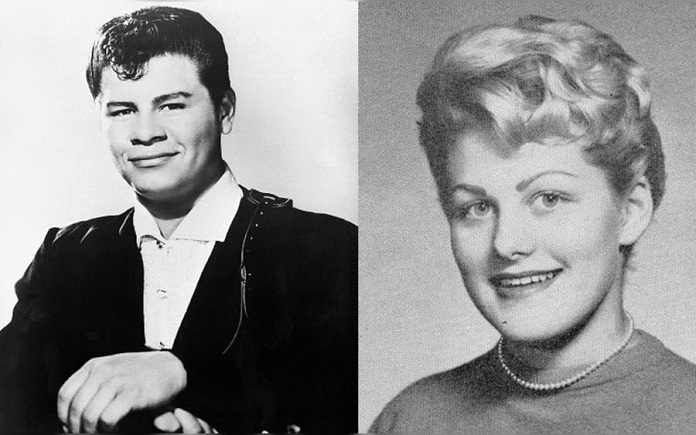 The movie also piqued the curiosity of many, who asked if Ritchie Valen was the love of her life. She reacted to the question, stating that she was a kid at that time and liked the guitarist a lot but was not sure about love.
Where is Donna Ludwig Now?
Donna Ludwig later got married at the age of 19 to a musician whose name she chose not to reveal. She disclosed that he looked like Ritchie and reminded her of him as he also sang and played the guitar. This made her suspect that he came to replace him, but unfortunately, their marriage lasted just a year.
She later got married for the second time to a mystery man. When they got married and divorced is unknown.
Donna Ludwig later got married to her third husband with whom she still lives. She welcomed two daughters with him, whom she revealed brags to their friends that their mother is the real Donna. Other details, like the names of her husband and children, have been kept private.
She is now known as Donna Fox-Coot and lives together with her family at Pollock Pines, a small community near Sacramento, California, in the United States. Donna is a business executive who manages a Cal Fed Mortgage branch in a Sacramento suburb.