Age/Date of Birth:

Born: 18 August 1952
Died: September 14, 2009. Aged 57 years old
Height:

5 feet 11 inches (1.8 m)
Ethnicity/Race:

Mixed
Nationality:
American
Wife or Girlfriend:
Lisa Niemi (m. 1975–2009)
Parents:
Father: Jesse Wayne Swayze
Mother: Patsy Yvonne Helen Swayze
Net Worth:
$40 million
The death of a loved one is always hard to bear; losing them unprepared is even more painful. The abrupt departure of Patrick Swayze from the face of the earth remains, to date, one of the biggest celebrity deaths in the entertainment industry. Until his demise, Patrick was a hard-working actor who recorded success in several other fields. Although his fans were not prepared for his demise, they all have come to embrace the fact that he is no more but his legacies still speak volumes to date. Many years after his shocking death, the daring feats, as well as the life and times of Swayze, still garner much interest from the public. Here's everything you need to know about the family the legend left behind.
Patrick Swayze at a Glance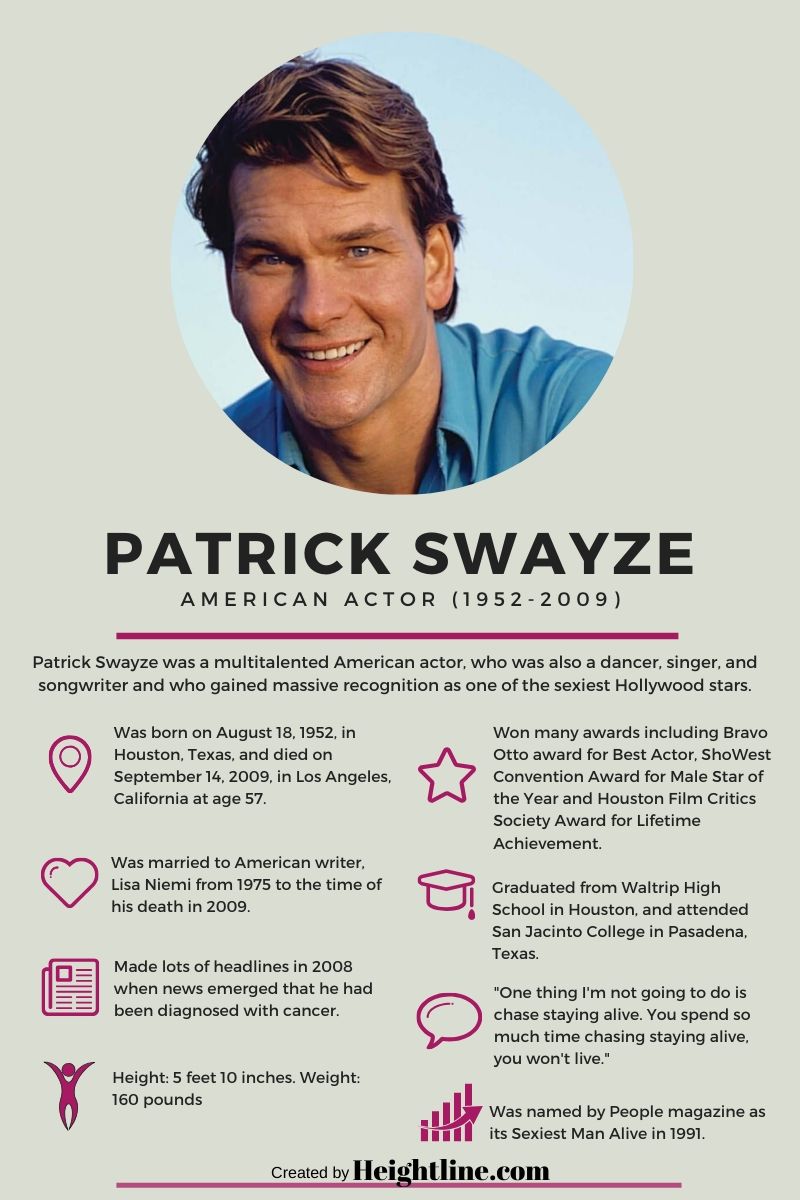 Patrick Swayze's Mother Was The Link Between The Actor and Lisa Niemi
Until his death in the year 2009, the actor was married to an American dancer, actress, writer, and director named Lisa Niemi. The couple met each other for the first time in 1970 at Patrick's mom – Patsy's ballet school, the Houston Ballet Dance Company, and subsequently began a relationship after Lisa turned 15, Swayze was 18 years old when they officially began dating.
In Patrick's posthumous memoir, "The Time of My Life" written with his wife during the period he was battling cancer, the couple revealed details of their dating years. The "it" moment for the two was when they first danced together on stage at a school exhibition, Patrick said of that moment that it was as though "everything changed." Referring to that same time in her interview with Entertainment Tonight, Niemi said "…it was like everything came alive." The couple ultimately kept their romance alive and made it to the altar on the 12th of June 1975 and remained married until death came in between them in 2009 when Patrick Swayze lost his life to pancreatic cancer. The couple stayed married for a total of 34 years, making them one of Hollywood's longest-lasting couples.
Niemi was with Swayze as he worked his way to become one of Hollywood's heartthrob, in years leading up to that, both earned a living off dancing. It was four years after their marriage that Swayze made his big-screen debut in Skatetown, USA (1979). The couple would also appear together in a couple of projects including Steel Dawn 1987 and One Last Dance (2003) which they both produced.
Patrick Swayze got his big break with Dirty Dancing, and though Niemi did not feature in one of the biggest films of his career, despite having the skills to have earned a feature as a dancer, she did contribute indirectly. After the film's release, Swayze revealed that the film's soundtrack "She's Like the Wind" which he wrote in collaboration with Stacy Widelitz was inspired by his wife. Like the film, the soundtrack was a hit, topping Billboard's Adult Contemporary charts and peaking at No 3 on the Hot 100 chart.
The Couple's Union Was Threatened By Patrick's Drinking Problems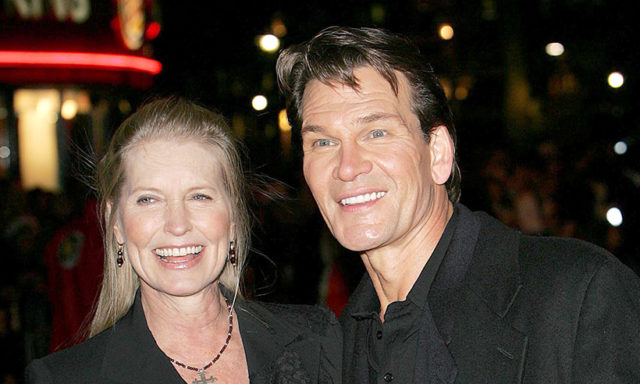 For the years they were together, especially as Swayze's career blossomed, the pair seemed inseparable, looking ever so in love as they attended movie premieres and other red carpet events together. However, like every couple, their romance was not without its fair share of troubles. After Dirty Dancing was released, Swayze spoke of the intense passion between him and Niemi saying that though "our fights are huge, but our love is huge."
In the early 2000s, the couple seemed to have been losing that passion as Patrick Swayze developed a drinking problem that almost cost him his marriage. As he would later reveal in his memoir, he was feeling was battling feelings of inadequacy and not being good enough which he said were demons that had plagued him a long time. Niemi said of the time that whenever Swayze had become drunk, he was a different person and no one was safe around him. She told him she had to leave him and in the middle of one night, she did. However, Swayze came back to his senses and decided to fight for their union. The couple sought the help of a psychic and before long, they had renewed their love.
Niemi Was By Patrick Swayze's Side As He Lived His Final Days
Patrick Swayze and Lisa Niemi were again ready to continue facing the world together when tragedy struck a few years after they had rekindled their romance. Swayze was diagnosed with pancreatic cancer in early 2008 and by July 2008, medical experts had given him just weeks to live. Thankfully with Lisa by his side, he beat the odds to live for 20 months after his initial diagnosis before his passing on September 14, 2009, at the age of 57.
In those 20 months before his passing, Niemi and Swayze decided to make the most of the time they had left and begun writing a memoir that was published after Swayze's passing. The book helped the couple reminisce on the happy times they had together and the successes of the actor's career and did not touch on his sickness until the final chapter.
Despite the sickness, Swayze continued to live life like every other normal person. He remained fairly active and also continued to smoke – a bad habit that would eventually be the death of him. Also in 2018, Swayze and Niemi renewed their vows in a fairy-tale-themed celebration with Swayze riding on a white horse.
Almost one year after his first diagnosis, the Dirty Dancing star was hospitalized with pneumonia reported to be a complication of chemotherapy for his cancer. Medical experts said that his continued smoking contributed to the complication. With Niemi by his side, Swayze drew his last breath on 14th September 2009. His cause of death was listed as cardiorespiratory arrest with an underlying cause of advanced pancreatic cancer. Swayze's body was cremated after which his ashes were scattered in New Mexico, precisely on his ranch.
What has happened to Patrick Swayze's wife Lisa since his Death?
After his death, Patrick Swayze's wife Lisa Niemi spoke on a few occasions about her husband's final years after which she remained largely under the radar until May 2014 when details emerged that she had remarried. In an exclusive interview with PEOPLE, Lisa Niemi gave details about the struggles of finding love again and the doubts she had to deal with. Per the publication, she began dating Boston-born jeweller Albert DePrisco in 2013 before their marriage in 2014 on the 25th of May.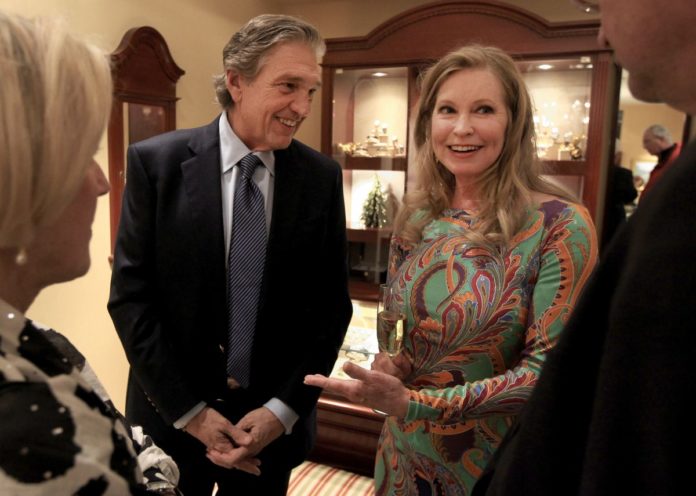 She told PEOPLE that her feelings for Swayze were not in conflict with her feelings for DePrisco while they were dating but that changed when the jeweller asked her to marry him. She questioned herself on whether she was would be able to spend the rest of her life with someone else. Niemi revealed that DePrisco helped her out of the dilemma by telling her that he knew that she still loved Swayze and that he also was sure that she loved him as well and that he was okay with that. The couple, both born in 1956 got married in the presence of 50 family and friends.
Two years after their marriage, in 2016, Lisa Niemi made the news for the wrong reason; RadarOnline claimed that they had just concluded a one-year investigation and had come to the conclusion that Niemi was abusive towards Swayze during their 34-year marriage including when he was sick. The publication also accused the dancer of cheating on Swayze on a number of occasions with both men and women. She was also accused of forcing the actor to change his will on his sickbed willing his $40 million estate to her with nothing left for his family with whom she has long been at loggerheads. Niemi did not hesitate to debunk the claims, via her spokesperson, she told GossipCop that none of the claims were true.
Lisa Niemi surfaced in the media again in 2019 when she spoke of her relationship with Swayze and his legacy, ahead of the release of a new documentary about his life titled, I Am Patrick Swayze.
Did Patrick Swayze really have a son?
In the 34-years that they were married, Niemi and Swayze did not have any biological nor adopted kids together and they neither spoke about the reasons to the media. It, however, surfaced that Niemi did suffer a miscarriage in the early years of their marriage.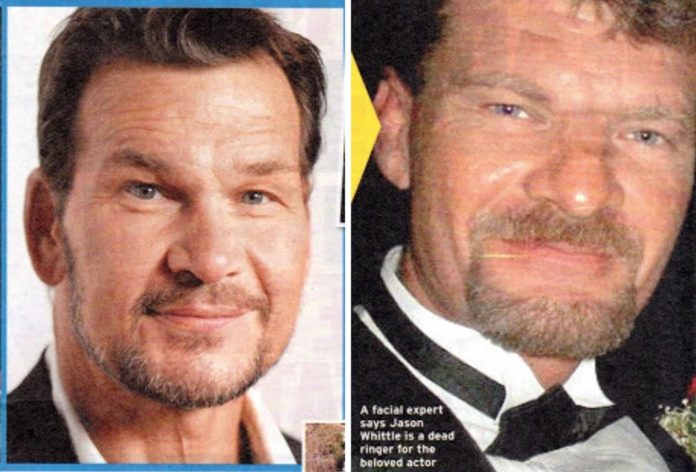 Years after Swayze had passed, a number of online publications began to claim that Swayze fathered a child when he was 20 years old. As their story does, the child is a son named Jason Whittle whom Swayze, during his casanova years in Houston, had with a certain Bonnie Kay in a one-night stand. Bonnie Kay, like Swayze, is said to have passed away in 2012 due to cancer. None of the popular mainstream media has published any report on this and many quarters believe it is untrue.
Profile Summary
First Name:
Patrick
Last Name:
Swayze
Also Known As:

Patrick
Sex/Gender:

Male
Profession:

Actor, Dancer, singer, and songwriter
Famous For:
Sexiest Man Alive
Colleges/Universities Attended:

San Jacinto College
Educational Qualifications:

N/A
Religion:

Unknown
Birthday & Zodiac

Age/Date of Birth:

Born: 18 August 1952
Died: September 14, 2009. Aged 57 years old
Zodiac Sign:
Leo
Birth Place:

Houston, Texas, United States
Nationality:
American
Ethnicity/Race:

Mixed
Country of Residence:

United States of America (USA)
Physical Attributes

Height:

5 feet 11 inches (1.8 m)
Weight:

69 kg (152 lbs)
Eye Colour:

Blue
Hair Color:

Black
Other Body Measurements:

N/A
Relationships

Marital Status:

Married
Spouse/Partner:

Lisa Niemi (m. 1975–2009)
Family and Relatives

Father:

Jesse Wayne Swayze
Mother:
Patsy Yvonne Helen Swayze
Children:

N/A
Siblings:
Don Swayze,
Sean Kyle Swayze,
Vickie Lynn Swayze, Bambi Swayze
Other Relatives:

N/A
Net Worth
Estimated Net Worth:

$40 million
Salary:
N/A
Source of Wealth:

Music career