Raysean Hairston is the husband of Muni Long, the popular singer and songwriter. They met in Los Angeles in the early 2010s and bonded over their shared love for music and began dating. They tied the knot in June 2014.
Raysean is a 35-year-old American songwriter, music producer, record label executive born on the 15th of November 1988. The fact that he and Muni were two decent and unselfish individuals helped their love to flourish. They have been married for many years now and Raysean Hairston has supported Muni Long through the years she was trying to transition from songwriter to singer herself. Now that she is a big star, they remain happily married and continue to support each other.
Summary of Raysean Hairston's Biography
Full name: Raysean Hairston
Gender: Male
Date of birth: 15th of November 1988
Raysean Hairston's Age: 35 years old
Ethnicity: African-American
Nationality: American
Zodiac Sign: Scorpios
Sexual Orientation: Straight
Marital Status: Married
Raysean Hairston's Wife: Muni Long
Raysean Hairston Height in Inches: 6 feet 7 inches
Raysean Hairston Height in Centimetres: 201 cm
Raysean Hairston Weight: 101 kg (222.2 lbs)
Raysean Hairston's Net Worth: $1 million
Famous for: Muni Long's husband
Who is Muni Long Married To?
Muni Long is married to Raysean Hairston, a music producer, songwriter, record label executive, former college basketball player, etc. Some online magazines claim that Long is married to a man named Masimba Chibanda, but this is not true and is mistaken. Several reports about Muni Long by reputable sources such as BET, Yahoo, and Billboard state her husband's name as Raysean Hairston.
There is also the fact that her real name is given as Priscilla Renea Hairston (nee Hamilton), showing that she took her husband's surname after marriage. There is also nothing to suggest that Raysean Hairston perhaps had a name change. So, claiming that Masimba Chibanda is Muni Long's husband is erroneous.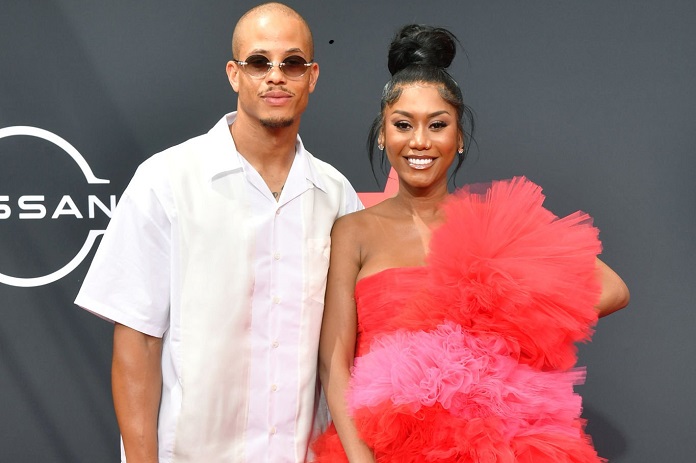 Muni Long's Husband, Raysean Hairston, is a Native of North Carolina
Muni Long's husband, Raysean Hairston, was born on the 15th of November 1988 in Fayetteville, North Carolina. He has American nationality and African American ethnicity. There is, as of yet, no information about Hairston's family background, including the identity of his parents and any potential siblings.
It is, however, known that Hairston spent his formative years in Fayetteville and attended the E.E. Smith High School. He played basketball for the school's Golden Bull team and graduated around 2006/2007.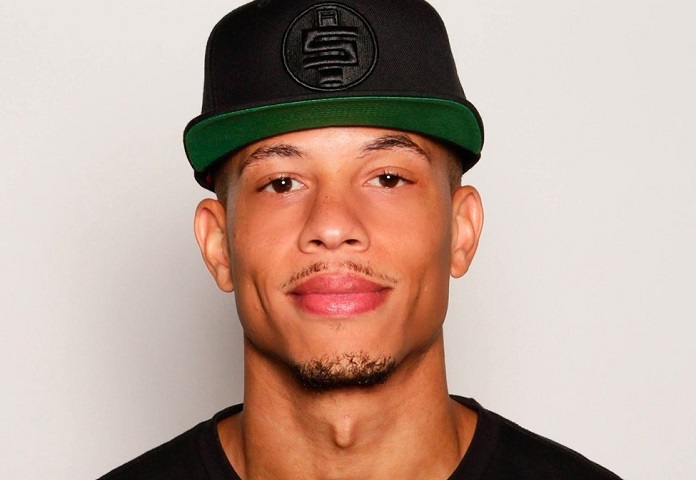 He Played College Basketball for the Likes of Lees-McRae College and Campbellsville University
Raysean Hairston played the forward position as a basketball player, and he was so good that he was able to play basketball at the college level. A look at his stats shows that he played for the Lees-McRae College North Carolina basketball team from 2007 to 2008. He later transferred to City College of San Francisco for his sophomore year.
In 2012, Raysean Hairston once more transferred to Campbellsville, a private university in Kentucky. He played for them for just one season. Hairston completed his college studies in 2013 and went undrafted in that year's NBA draft.
He is now a Music Producer and Songwriter and Has Penned Tracks for the Likes of Mary J. Blige
From all indications, it seems that Raysean Hairston spent some time in sports management after college. That plan did not pan out so well, and he decided to focus on his passion for music. Raysean Hairston is now a thriving songwriter and music producer. He has worked for several famed artists, including multiple Grammy winner Mary J. Blige.
Hairston has penned multiple tracks for Mary J. Blige, including "Wonderful" and "Kiss and Makeup." Another artist that Raysean Hairston has penned lyrics for is country music star – Florida Georgia Line. He contributed song lyrics to their 2021 track, New Truck.
Raysean Hairston and Muni Long Began Dating in the Early 2010s and Wed in 2014
Raysean Hairston first met Muni Long sometime in the early 2010s in Los Angeles. At that time, they were both trying to make headway in their respective pursuits, which weren't easy. They had also experienced the L.A. dating scene, which seemed to be full of selfish people out to use each other, either for just sex or other ends. This made them wary of dating, but they later decided to give each other a chance.
The couple's relationship flourished from the get-go as they were two sincere individuals who weren't out to use each other. They fell deeper in love as they discovered even more wonderful traits in each other. They also restored each other's faith in love and made marriage a possibility again. The couple got engaged down the line and later wed in June 2014 with all of their loved ones in attendance.
They Remain Together Till Date and Have Worked on Several Tracks
Raysean Hairston and Muni Long have been married for several years now. They do not have any kids yet, but their union has stood the test of time. They never envy or try to cut each other down but rather support each other to surpass their greatest expectations. For instance, Hairston supported Muni Long all through the period she was penning lyrics for other artists while fighting to have her own song heard. He helped manage her career. He also helped co-write and co-produce her songs.
One of those songs, 2021's "Hrs and Hrs," proved to be a smash hit across Tik Tok and made Long a popular star. It helped her gain a recording deal with Def Jam. She was also asked to perform at the 2022 edition of the BET Awards. Through it all, Raysean Hairston remained a pillar of support for his wife. They attended the BET Awards together. He also helped co-write and co-produce multiple tracks on her 2018 album, Colored. They include "Different Color," "Denim," and "Land of the Free".
Raysean Hairston and Muni Long Co-Own Supergiant Record Label
Raysean Hairston is also a record label executive. In 2019, he and his wife decided to set up a record label known as Supergiant Records. The purpose was to ensure that Long would retain creative control and ownership of her songs, and it took a lot of hard work to build up the label.
The couple invested, strategized, and created. They also made sure to hire good heads and took on some partners as well. It was a lot of hard work, but it all paid off after Def Jam proposed a partnership with Supergiant just so they could have Muni Long on their platform.