Millie William was the first wife of Hugh Hefner, the popular American businessman and owner of Playboy Magazine. Born on the 10th of March 1926, 97-year-old Millie gained public attention as a result of her marriage to Hugh in 1949; however, her fame ended just after their union ended following a startling confession she made.
In the course of their marriage, Millie and Hugh gave birth to two children who have grown into adults and are now doing well for themselves. Read on for more information on the beautiful things that have happened in Millie's life.
Summary of Millie Williams Biography
Full name:

Mildred William

Nickname:

Millie William

Gender:

Female

Date of birth:

March 10, 1926

Millie William's age:

97 years old

Ethnicity:

Caucasian

Nationality:

American

Zodiac sign:

Pisces

Sexual orientation:

Straight

Religion:

Christian

Marital status:

Divorced

Millie William's husband:

Hugh Hefner (m. 1949-1959) and Edward Gunn 

Millie William's children:

Christie Hefner and David Hefner

Famous for:

Being the first wife of Hugh Hefner
Who is Millie William?
Born Mildred William, Millie William was the first wife of Hugh Hefner, the popular American businessman and founder of the Playboy Enterprises and Playboy Club. She was born on March 10th, 1926, under the Pisces zodiac sign, and is currently 97 years old. Born in Chicago, Illinois, the United States, she is of American nationality and is Caucasian by descent.
Because Millie's marriage to Hugh was the core of her celebrity status, there is no information on her birth family. All information on the identity of her parents and siblings has remained undisclosed.
Millie William Studied at Northwestern University
For her basic education, Millie attended local schools where she completed her primary and high school education. Afterward, she proceeded to Northwestern University, where she enrolled to study Sociology. However, She didn't stay long enough to graduate, as dropped out of after completing just the first semester.
How Long Was Millie William Hugh Hefner's Wife?
Millie William and Hugh Hefner were married for a total of 10 years. They were college sweethearts who first met and fell in love during their days at Northwestern University. After dating for a couple of years, they were temporarily separated when Hugh had to join the army.
When Hug later returned, they had a chance to be together forever and they finally walked down the aisle on June 25th, 1949. They were both 23 years old at the time. Sadly, their hope for a happy union that would last forever never came true, and they had to end their marriage through a divorce after 10 years of being together in 1959.
Why did Hugh Hefner Divorce His First Wife Millie William?
Hugh and Millie's divorce was due to a series of infidelity on both their parts. However, Millie was the first to break their fidelity vow even before they tied the knot. During the time that Hugh was away in the army, she got into an affair with a man whose identity was never disclosed.
She kept the affair a secret from Hugh and only confessed it to him after he came back from the army and they had their first sexual encounter. Hugh was devastated by the discovery, especially because he had been saving himself for Millie all the while that he was away in the army.
To compensate him for her cheating, Millie decided to let Hugh have several extra-marital affairs. Unfortunately, Hugh's heartbreak was too deep to be healed by these trivial affairs, and the gap between them got even wider. Eventually, they decided to save each other from hurting and got divorced in 1959, a decade after they tied the knot.
After their divorce, Millie stepped out of the spotlight and lived a quiet life with their two children. Hugh, on the other hand, threw himself into his work, the media, and society. Before his death, Hugh remarried two more times and was in several romantic relationships with many women, most of whom were public figures. He died on 27th September 2017, of an E.colic prompted Sepsis, at the age of 91.
Millie William had Two Children with Hugh Hefner
In the course of their ten years of marriage, Millie's union with Hugh produced two children, a daughter named Christy and a son named David. Below is an insight into their respective lives and what they are up to.
Christie Hefner is Millie William's First Child, Born in 1952
Christie Hefner is the daughter of Hugh Hefner with his first wife Millie William. She was born on November 8, 1952, and is currently 70 years old. Like her father, Christy ventured into the business world and was CEO of Playboy Enterprises from 1988-2009.
Under her leadership, the Playboy Enterprise made many headways and was successfully launched into the Internet of Things to reach a wider audience, and in the process, it became the first national magazine to launch a website.
David Hefner is a Businessman and Actor
David Hefner was born on 30th August 1955 and is currently 68 years old. Unlike his sister, he decided to make a name for himself away from their father's shadows. He is a successful businessman and owner of a firm named PC Counseling.
In the line of entertainment, David Hefner has also appeared on television as an actor. His first film, Forgotten Pills, was released in 2010 and after that, he also appeared in another film titled Washed. Although he was born with a silver spoon, David worked his way up the ladder and has successfully made a name for himself in the American tech and business world.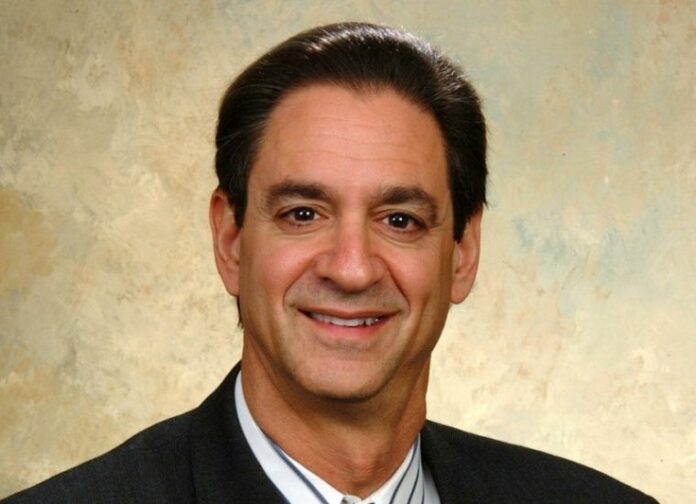 Did Millie William Remarry After Her Divorce from Hugh Hefner?
Several years after her first marriage ended, Millie got married a second time to a man named Edmund Gunn. After they got married, Gunn officially adopted Millie's children from her first marriage and gave them his name. However, the marriage only lasted a few years and the children readopted their biological father's name after their mother and Gunn's divorce.
Where is Hugh Hefner's First Wife, Millie William Now?
Millie's whereabouts are currently undisclosed to the public. Although she is still alive, she completely went MIA when her second marriage ended.
Her most recent public appearances were in 1993 when she appeared in a documentary about her first husband named 60 Minutes, and again in 2006 when she participated in another documentary tagged E! True Hollywood Story.
Although Millie stepped out of Hugh Hefner's life several years before his death, she continues to remain an important part of his life as she played a role in shaping his view on love and sexuality.