Millie Bright's partner is Levi Crew, an American performance coach. However, she was previously involved with Jordan Bird, a 29 year-old first assistant at Pam Battle Course Royal, Mid-Surrey Golf Club.
Celebrities' love life is usually a hot topic of discussion for fans worldwide. But while some of these celebrities are open with the juicy and interesting information on their relationships, others like Chelsea defender Millie Bright prefer to keep almost every detail of their love life under the carpets. Below is a breakdown of Millie Bright's relationship and boyfriend.
Who is Millie Bright's Boyfriend Levi Crew?
Millie Bright is currently dating Levi Crew, an American performance coach who owns and runs a performance coach company. There is no information on how the couple met or when they officially started their relationship, but judging by the pictures of them that Millie shares on her Instagram page, she and Levi have been together for a long time.
The couple's relationship was made Instagram official when Millie shared a picture of Levi on her Instagram page on October 18, 2020. In the post's caption, she called Levi her rock and best buddy and said she looked forward to having him home.
On June 4, 2021, Millie again shared a picture of herself, Levi, two kids, and two dogs on her Instagram page and captioned it "Family." Ever since then, Millie has been sharing loved-up pictures of herself and her better half. The pictures include pictures of Millie and Levi at some of Millie's games and pictures of them out on dates and other social events. She also shared pictures of them on several vacation trips with romantic captions.
However, Millie Bright's partner, Levi Crew, is not much of a social butterfly. He prefers to keep a cool profile and has even set his Instagram page to private.
Do Millie Bright and Levi Crew Have any Kids Together?
Millie and Jordan do not have any kids together. Although they are very much in love with each other, the couple appears to be spending their time threading the road to parenthood and are very content just being together.
Millie Bright was Previously Dating Jordan Bird
Millie Bright is currently in a romantic relationship and is off the dating market. Prior to this current relationship, she was known to have been dating Jordan Bird, an assistant on the Pam Barton Course, Royal Mid-Surrey Golf Club.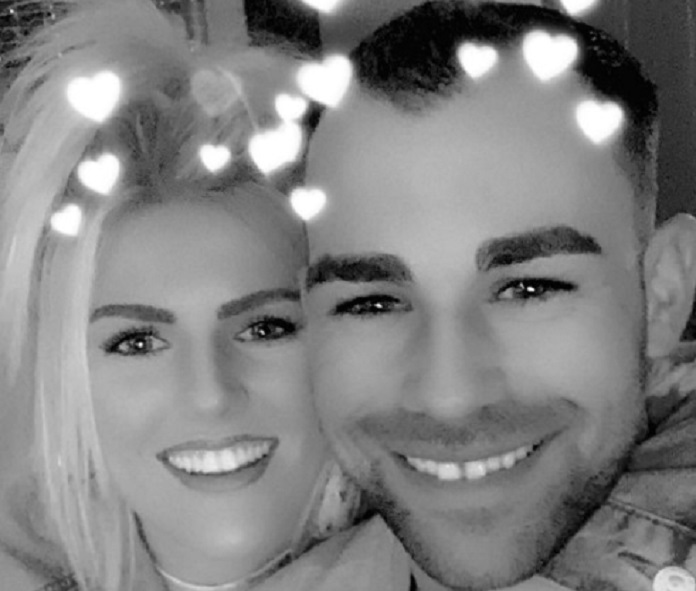 Jordan Bird and Millie Bright reportedly got into a romantic relationship in 2018. However, there is no information on how they met or when they started dating. The duo usually shared loved-up pictures of themselves on their social media accounts in 2019.
From the romantic words they had for each other, it was obvious that the two love birds were head over heels in love with each other, and according to The Sun, Jordan had shared a promotional video in honor of his Millie.
Why Did Millie Bright and Jordan Bird Separate?
There is no known reason for the couple's breakup. Also, neither of them ever acknowledged or made any official statement about their separation. However, after some months of gushing over each other all over the internet, both Millie and Jordan stopped sharing pictures of each other on their social media pages. They even deleted the ones they had previously shared.
Just like at the start of their relationship, Millie Bright and her partner decided to end their relationship on a quiet note and never revealed what might have caused the rift between them. Although there is no timeline on the exact date things ended between Millie and Jordan, the couple's relationship supposedly lasted for two years, and they parted ways in 2020.