Bree Purganan is the mother of Jalen Green, an American professional basketball player. Purganan is a Filipino nurse as well as an entrepreneur. The celebrity mum enjoys a close relationship with her son and does not hesitate to flaunt him on her social media page. Get to know more about Bree Purganan's life here.
Summary of Bree Purganan's Bio
Full name:

Bree Purganan

Gender:

Female

Date of birth:

September 12

Place of Birth:

Ilocos Sur, Philippines

Ethnicity:

Mixed

Nationality:

Filipino

Zodiac sign:

Virgo

Sexual Orientation:

Straight

Marital Status:

Married

Bree Purganan's Husband:

Marcus Green

Bree Purganan's Children:

Jalen Green, Raquel Purganan, and Jurnee Tyra

Bree Purganan's Mother:

Julia Durbin

Siblings:

Josh Bass and Kristie Purganan Canon

Bree Purganan's Height in Inches:

5 feet 5 inches

Bree Purganan's Height in Centimeters:

165 cm

Bree Purganan's Weight:

60kg

Occupation

: Nurse and entrepreneur

Famous for:

Being Jalen Green's mother

Bree Purganan's Facebook:

@Bree Purg
Bree Purganan is From the Philippines
Bree Purganan is from the Philippines and has mixed ancestry. She was born in Ilocos Sur, Philippines, on September 12, although her exact year of birth has not been revealed. Bree's mother is a teacher named Julia Durbin, while the identity of her father is unknown. However, Bree has a step-father Bob Durbin whom her mother married in 1995. There is no information about Bree's biological father and if he was married to her mother.
Bree was raised in Ilocos Sur, the Philippines, with her two siblings, a brother named Josh Bass and a sister named Kristie Purganan Canon until they eventually migrated to the United States of America, where she still resides. There are no details about Bree's educational accomplishments as we could not verify the names of the schools she attended, courses studied, or her highest educational qualification.
Bree Purganan Became Popular for Being Jalen Green's Mother
Together with his mom, Bree Purganan, @HoustonRockets ​draftee @JalenGreen ​shares what this moment means to him and the goals he's set heading on to his rookie season. ???? ????????#RepublikaNgNBA pic.twitter.com/OJIC0ytYy4

— NBA Philippines (@NBA_Philippines) July 30, 2021
Bree Purganan hit the limelight following her son's rise to stardom. She had Jalen Green on February 9, 2002, in Merced, California, and enjoys a very close relationship with him. Bree has always been very supportive of her son's career and constantly posts pictures and videos of his training and games on her Facebook profile.
In return, Jalen appreciates his mother's efforts toward him, and on April 2, 2022, he got her a beautiful car to celebrate her.
Is Bree Purganan Still Married to Jalen Green's Father?
Bree Purganan has never disclosed the identity of her son Jalen Green's father to the media. As such, we could not verify details of how and when they met, how long they dated, and if they were ever married. We also could not confirm the whereabouts of Jalen's father and if he was ever involved in raising him.
Get To Meet Jalen Green, Bree Purganan's Son
Full name: Jalen Romande Green
Nickname: Jalen
Gender: Male
Date of birth: February 9, 2002
Jalen Green's Age:

21 years old

Ethnicity: Mixed
Nationality: American
Zodiac Sign: Aquarius
Jalen Green's Parents: Bree Purganan (mother)
Siblings: Raquel Purganan and Jurnee Tyra
Jalen Green's Height in Inches: 6 feet 4 inches

Jalen Green's Height in Centimetres: 193 cm
Jalen Green's Weight: 186 lbs (84 kg)

Jalen Green's Net Worth: $1 million
Famous for: Basketball player
Jalen Green's Instagram: @JalenGreen
Jalen Green was born on February 9, 2002, in Merced, California, and is currently 21 years old. For his education, Jalen attended San Joaquin Memorial High School, and after he graduated, he skipped college and proceeded to attend Prolific Prep in Napa, California.
The school is a college-preparatory educational institution that recruits elite high school basketball players. Jalen was raised by his stepfather Marcus Green who was a former basketball player, and this inspired Jalen's passion for sports.
He Has a Successful Career as a Professional Basketball Player
Jalen Green has been playing basketball since he was a high school student and has only gotten better in his craft over the years. He is 6 feet 6 inches tall and is the third Filipino basketball player in the NBA, following in the footsteps of Jordan Clarkson and Raymond Townsend.
He plays for the Houston Rockets in the NBA as a shooting guard after he was drafted in the 2021 Round 1 pick as the 2nd overall player. Jalen is the youngest player on his team and has achieved quite a lot in his career, considering his age. Below is a list of the teams he has played for and the awards he has won.
Teams
NBA G League Ignite 2020-2021

Houston Rockets 2021 to present
Awards
FIBA Under-17 World Cup MVP 2018

McDonald's All-American 2020

NBA All-Rookie First Team 2022
Who is Bree Purganan's Husband Now?
Bree Purganan is married to Marcus Green, a former basketball player who was on the same high school team as DeShawn Stevenson. There is no information on when Bree and Marcus met and how long they have been married, but Marcus officially adopted Bree's son Jalen who bears his surname. Obviously, they seemingly enjoy a great relationship as Marcus is actively involved in Jalen Green's life and supports his basketball career.
Does Bree Purganan Have Other Kids?
Aside from Jalen Green, Bree Purganan has two other children. They are Raquel Purganan, who is now married and goes by the name Raquen Tucker and the younger Jurnee Tyra. Get to meet them here.
Raquel Purganan is Jalen Green's Elder Sister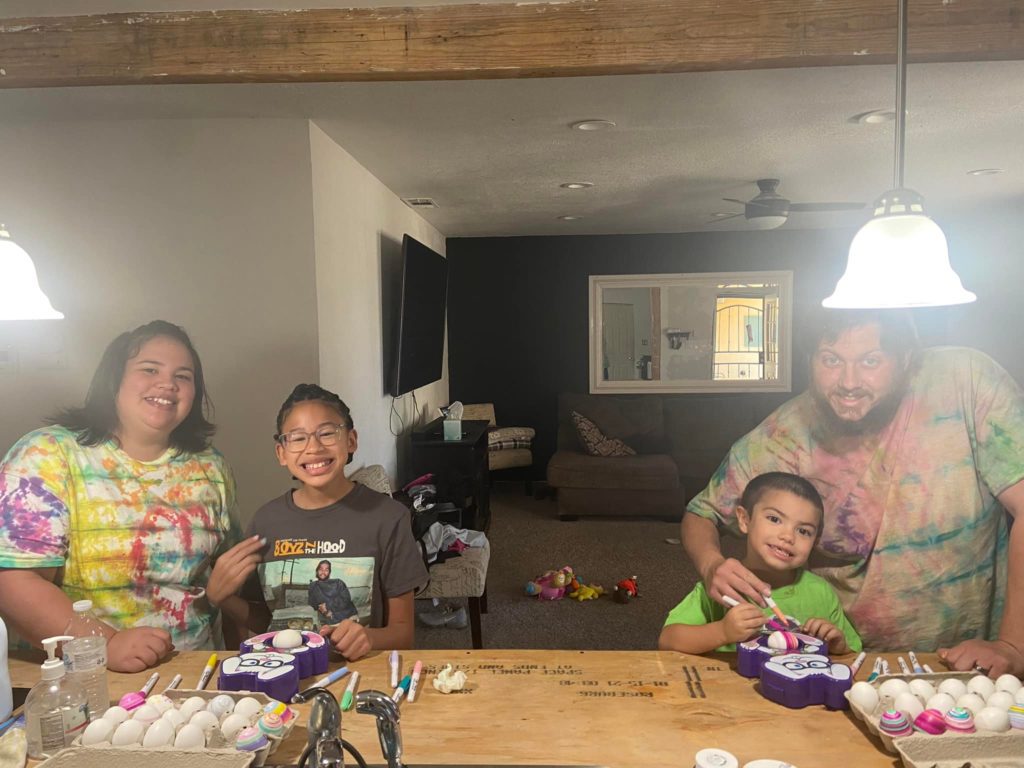 Raquel is Bree Purganan's first daughter and appears to be her first child, although there is no information on her exact date of birth. We could also not confirm who her biological father is as she bears her mother's maiden name.
Raquel currently lives in Fresno, California, with her husband Steven Tucker, whom she married on April 24, 2019. She is an entrepreneur and runs a business making and selling custom apparel. She has a son named Liam, who was born on February 2, 2018. Liam is doted on by his grandmother Bree who spends time with him building beautiful memories.
Jurnee Tyra is Jalen Green's Youngest Sister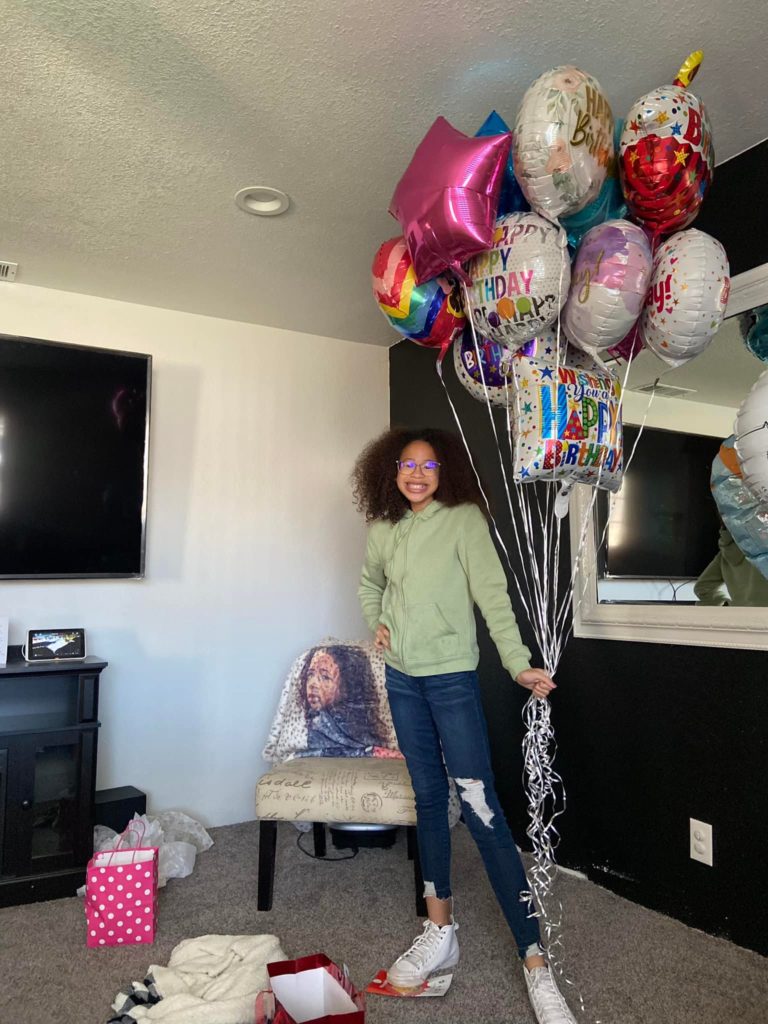 Jurnee Tyra is Bree Purganan's second daughter and first child with her husband Marcus Green. She was born on February 17, 2011, and lives with her parents in California, United States of America. She is very much adored by her mum and siblings who often post beautiful pictures of her on their social media handles, and she was once featured by her brother Jalen Green on his YouTube web extra.
What Does Bree Purganan Do for a Living Now?
Bree Purganan is a professional nurse, although she has not revealed details of her career and the medical institutions she has worked with. Following her son's rise to stardom and affluence, Bree stopped working and now enjoys life as a homemaker, taking care of her youngest daughter and her grandkids.
She also creates awareness for breast cancer using her foundation – Brees Foundation for Breast Cancer Research. On her birthday in the year 2018, she had a fundraising event online to support her foundation.
Is Bree Purganan Active on Social Media?
Bree Purganan is active on Facebook as @Bree Purg, where she is followed by 18 people. She posts beautiful pictures of her family and her son's games and also uses her Facebook account to create awareness about Breast Cancer.