Marcia Lorene Brown is the ex-wife of Gary Ridgway, one of America's deadliest serial killers, also known as the Green River Killer. Marcia and Gary were married from 1973 to 1982. 
Although she was ignorant of her ex-husband's crimes, Marcia still suffers the consequences of his crimes to date, so much so that she was forced to go into hiding to protect herself and her young son. Here are all the details on the notorious criminal's ex-wife.
Summary of Marcia Lorene Brown's Biography
Full name: 

Marcia Lorene Brown

Gender: 

Female

Nationality: 

American

Sexual orientation: 

Straight

Religion: 

Christian

Marital status: 

Divorced

Marcia Lorene Brown's husband: 

Gary Ridgway

Marcia Lorene Brown's children: 

Mathew Ridgway

Famous for: 

Being Gary Ridgway's second wife
Who is Marcia Lorene Brown?
Marcia Lorane Brown was born in the United States of America. She holds an American nationality and is currently expected to be in her mid-60s. There is no information on her birth date, family, ethnicity, or career.
Marcia Lorene Brown was the second wife of notorious American serial killer Gary Ridgway, who was convicted for numerous murders in 2003. Before her marriage to Gary, Marcia was a simple woman who lived a very reserved life and was only brought into the limelight after her ex-husband's crimes were uncovered.
However, Marcia had been separated from Gary even before his arrest, and irrespective of the heat the cases against Gary brought, she distanced herself from everything about him and has maintained a strictly low profile ever since.
How Long Was Marcia Lorene Brown Gay Ridgway's Wife?
Marcia and Gary were married for about nine years, from 1973-1982. A year after his marriage to his first wife Claudia Kraig Barrows ended in 1972, Gary Ridgway, AKA the Green River Killer, got married for the second time to Marcia Brown. However, nine years into the marriage, the couple decided to end their marriage through a divorce due to some undisclosed reason.
Seven years after their divorce, Gary was able to meet his third wife, Judith Lorraine Lynch, whom he got married to in 1988. However, there is no information on whether Marcia also went into any romantic relationship after their divorce.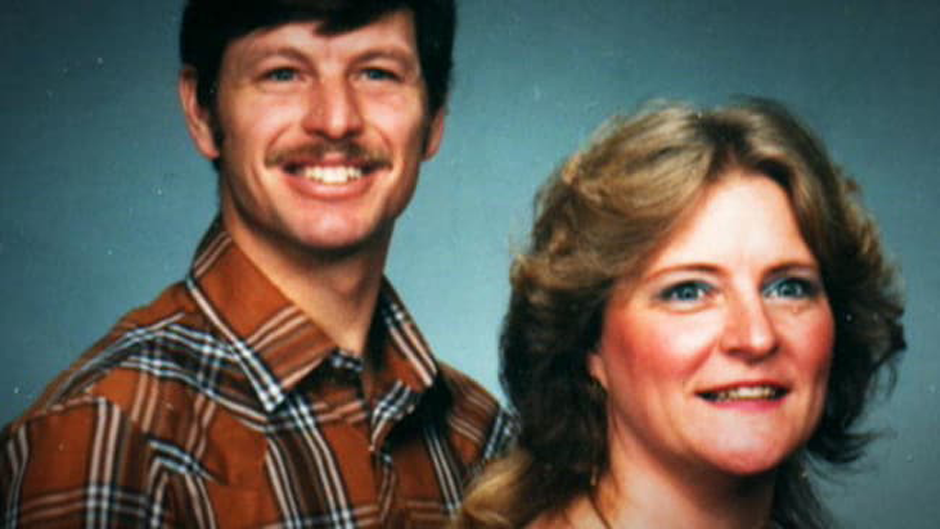 Does Marcia Brown have Kids with Gary Ridgway? 
Marcia Brown has one child with Gary Ridgway. Although the couple's marriage was far from perfect, they were able to welcome a son together in the course of it. Their son, Mathew Ridgway, was born in 1975 and is currently 48 years old.
During his trials, Gary revealed that he had used his son's pictures to lure his victims into his car and that Mathew was also present in at least one of his murders. However, speaking on the issue, Mathew said he had no recollection of his father's ugly side.
He only had fond memories of the father-son times he had with Gary and only found out about his dark murders after Marcia revealed details of his trials to him during his fifth grade. Mathew Ridgway has gone entirely off the radar since his father's arrest.
Why did Marcia Lorene Brown Divorce Gary Ridgway?
The details and reason for Marcia's divorce from Gary have remained undisclosed. However, their divorce proceedings were finalized nearly two decades before Gary was found out and arrested for his crimes, and she has stayed away from the media since then.
On the other hand, while speaking to reporters, Gary's third wife, Judith Lorraine Lynch, revealed that Gary Ridgway had been the perfect husband in their 14 years together. The more reason she didn't believe the allegations labeled against him and stood by her beloved husband until he finally owned up to his crimes. Heartbroken, Judith took the bold step of getting divorced from Gary in 2002, about a year after his arrest.
Where is Marcia Lorene Brown Now?
There are no details on the whereabouts of Marcia Brown. Since her divorce from Gary, Marcia has maintained a low profile and stayed completely off the media.