Falicia Blakely is an American lady who received three consecutive life sentences for the murder of three men in Atlanta. Her victims were Claudel Christmas, Raymond Goodwin, and Lemetrius Twitty.
Blakely came from a dysfunctional family where her mum never took interest in her well-being and her dad was constantly in and out of prison for crimes bordering on drug possession. Both of her parents never got married and didn't provide her with a stable home to grow up in. Thus, she was exposed to a life of nude dancing, dangerous relationships, armed robbery, and murder at a very young age.
Who is Falicia Blakely?
Falicia Blakely is an American lady best known for robbing and murdering three men when she was just 19.
Perhaps because she was never a mainstream celebrity, important information about her early life and family background is unknown. However, the fact that she just clocked 19 when the police arrested her in 2002 made people calculate her year of birth to be around 1983 which may not be far from the truth.
Blakely reportedly spent her formative years in America's Sunshine State, Florida, precisely in Jacksonville. Though her parents' names have never been mentioned, it was revealed that Falicia was born to a Black-American woman who was not prepared to be a mother.
Reportedly, the woman preferred pleasing men to earn favor and money rather than catering to the needs of her own daughter. Thus, she never played any active role in Blakely's upbringing. It is worth noting that the woman never got married and was a single mother.
In the same vein as her mother, Falicia Blakely's biological dad was identified as a man who lived his entire life on the wrong side of the law. Though his name and legitimate profession never earned a mention in the public space, the man was continually going in and out of prison all his life. It also came to the fore that he was part of the underworld, pedaling drugs from street to street; this was the major reason for all his imprisonments.
Falicia is the product of a fling between her parents. It's important to note that she was her mum's only child and didn't share her childhood with any siblings. Falicia comes from an Afro-American ethnicity and practices Christianity.
While growing up in Jacksonville, Florida, the young Falicia would always travel down to New York to spend time with her maternal grandmother who practically raised her until she clocked 16. The then-16-year-old Falicia moved with her mother to Atlanta and reportedly, she was a high school student then. However, the quest to make some money of her own led her to decide to quit school and go on to look for employment in shady environments.
How Did Falicia Make Her Money?
After she dropped out of high school, Falicia Blakely found it rather too difficult to get a job because of her young age, and in a bid to solve the problem, she went to forge an identity of a 24-year-old girl and that was how she started working at clubs in Georgia. It was while working at night clubs that she got in contact with a girl named Ameshia Ervin, who would become an accomplice in a future crime.
She started as an exotic dancer and also became a stripper. Many sources even listed the lady as a naked dancer. At this point in her life, Blakely was already out of her mother's home and living on what she made from nightclubs as a stripper.
As a nude dancer, the then-teen was said to be really talented and knew just how to move her body in an exotic manner that made all the men at the club want to know her better. This was how she started getting romantically involved with them, which resulted in pregnancy at the age of 16.
One would think that the stripper's condition would make her take a break from nude dancing until she gave birth, but Falicia Blakely did the exact opposite. She kept on dancing with her baby bump and still continued after she had the baby. Reportedly, the reason she couldn't quit dancing was that she needed money to take care of her baby and give him a proper upbringing.
Falicia Blakely Fell in Love with an Older Man
It would appear that Falicia Blakely has only met people from the wrong side of the law all her life. In the course of her career as a nude dancer, she met a much older man who goes by the name Michael Berry. Mike, who was also known by the alias "Big Dino, is reportedly older than Blakely by 14 years.
It was later revealed that he was also a drug dealer who had spent a better part of his life going in and out of prison.
Big Dino reportedly claimed to be in love with Falicia and started catering for her and her baby boy. The man frequently lavished her with gift items which made her very happy and some of those gifts were said to be really expensive. However, the irony of the whole thing is that "Big Dino actually purchased the said gifts with money that Falicia made from dancing at nightclubs.
Falicia Blakely and her Friend, Ameshia Ervin, Murdered Three Men in Cold Blood While on a Crime Spree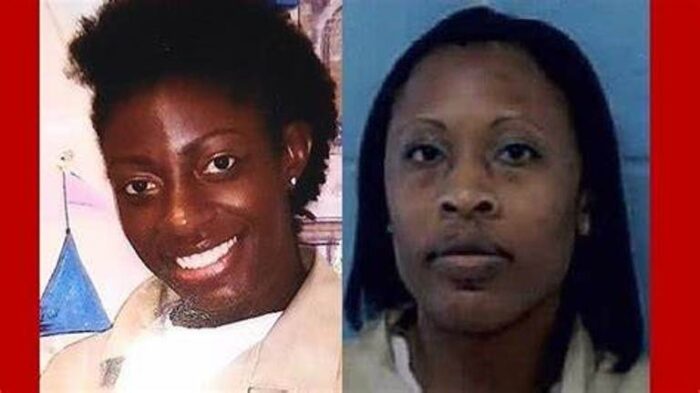 19-year-old Falicia Blakely was still high on reckless life on the 15th of August 2002 when she collaborated with her girlfriend, Ameshia Ervin, to go on what was described as "a twenty-four-hour crime spree" in Atlanta's Buckhead neighborhood. The two girls took orders from Falicia's boyfriend, Big Dino, who stayed at home commanding them on the actions to take.
On Dino's orders, the two girls went to rob several fast food restaurants within the city, and in the process, they murdered three men namely Raymond Goodwin, Claudel Christmas, and, Lemetrius Twitty.
Raymond Goodwin and Claudel Christmas were 34 and 35 at the point of their death and they were said to be known to both Falicia Blakely and her accomplice, Ervin before the incident. The duo reportedly killed the two men in the home of one of them.
With the murder of Raymond Goodwin and Claudel Christmas done and dusted, the two girls were still in a murderous mood when they hit a bar located in the Buckhead neighborhood of Atlanta. While having fun at the bar, Falicia and her accomplice met their third victim, Lemetrius Twitty who was just 29 at that time.
After they took interest in Lemetrius, the girls promised him sex which was the major tool they used in luring the man back home, and while in his apartment, they proceeded to rob him of his money and also murdered him in cold blood.
Though Twitty's murder occurred a few hours following the first two, the reports about it surfaced a day later on the 16th of August 2002.
What Happened to Big Dino from the Falicia Blakely Story?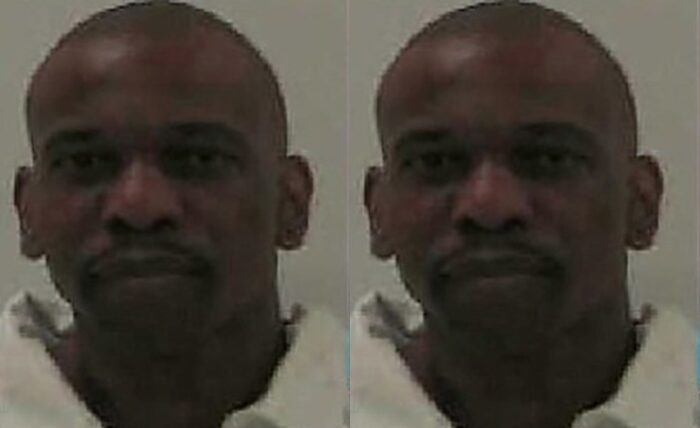 Following the arrest of Falicia Blakely and her Friend, Ameshia Ervin, stories about what led to the crime started coming up. That was when it became public knowledge that Big Dino was actually the mastermind. With this piece of important information, people were really expecting the authorities to arrest and try the man but the reverse was the case.
While on trial, Falicia did a great job of protecting her boyfriend throughout her arraignment. However, her attorney kept hammering on the fact that both girls were too young to be capable of masterminding a crime of that magnitude. Despite the lawyer's efforts, nothing was pinned on Big Dino, thus, he didn't get punished for instigating the girls to go on the crime spree.
Though he didn't receive any punishment for his role in the murder of the three men, nemesis soon caught up with Big Dino as he continued with his life of crime. It wasn't up to three years after Falicia's crime spree that her boyfriend was apprehended by the authorities for a crime that was totally unrelated to the one the girls committed. Reportedly, Dino was caught peddling drugs and the offense took him back to his normal place at Fulton County Jail.
What Happened to Falicia Blakely's Son
As earlier mentioned, Falicia had a son at the age of 16 and by the time she was arrested and convicted of murder, her son whom she fondly called Man was barely two.
Following her arrest, the authorities reportedly took care of the murderer's son but the details were not revealed to the public. Recent reports show that the boy is all grown up and in his early 20s. He is reportedly forging a career in sports as a football player and the future is said to be bright for him.
Though Man was a minor who couldn't understand what transpired in his mother's life in 2002, Falicia Blakely felt he needed to understand the reason she ended up in prison. In a bid to achieve this aim, she invited Sereniti Hall who went ahead to document her life of crime in the book entitled, A Treacherous Haste. After it was published, the book inspired the production of the film When Love Kills: The Falicia Blakely Story.
Is When Love Kills, The Falicia Blakely Story Based On A True Story?
Yes, the movie, When Love Kills: The Falicia Blakely Story is centered on the true life story of Falicia Blakely, her girlfriend, Ameshia Ervin, and her boyfriend, Big Dino. We must also note the fact that the film was also known as Hit a Lick.
Though the initial release date was the 4th of September 2017, it only premiered on TV One in January 2022. The Tasha Smith-directed movie chronicled the exact life of Falicia depicted by Niatia Lil Mama Kirkland. As the plot unfolds, we see the character of Ameshia Ervin portrayed by Tiffany Black, and the role of Big Dino is essayed by veteran actor Lance Gross, who is best known for House of Payne.
The character of Blakely's mother was played by Tami Roman who was part of the cast of Basketball Wives.
The plot of the film reveals a teenage Falicia who after growing up in the fast lane became a nude dancer and fell in love with the predator, Big Dino. In a bid to prove how much Dino means to her, Falicia tended to obey all his orders including robbing and killing three men.
Every scene in the movie was as real as possible. The producers even portrayed a scene where Dino was seen gifting his love interest a necklace that had a padlock attached to it. That same necklace was what the real-life Falicia wore while taking her mug shot and it was shared on several social media platforms.
Falicia herself was totally in on the movie and through the storyline, she warned youngsters to always desist from a life of crime.
How Did Falicia Blakely Get Caught?
Following the murder of the three men in Atlanta, an investigation into the crime was set in motion, and within a short while, the cops connected it to two nude dancers but they were only able to get their stage names.
Thus, getting to the girls proved a bit difficult, however, they had a stroke of luck one week later when Falicia Blakely and her friend visited an eatery known as Mrs. Winner and were supposedly about to rob the customers.
It happened that the owner of the restaurant was shrewd enough to suspect the girls and called 911. The cops wasted no time in arriving at the avenue and were able to pick the two girls up from the eatery's bathroom.
Investigations later revealed that the car that Blakely and Ameshia drove to the restaurant belonged to one of their past victims.
When they were eventually arraigned, the two pleaded guilty to all the charges brought against them including armed robbery and murder.
They Received Different Sentences
Following the girl's guilty plea, the jury was contemplating the death penalty for Falicia Blakely until her attorney, Ken Driggs urged them to consider her age and terrible upbringing and reduced the penalty to a prison sentence.
From what is obvious, the prosecutors listened to Driggs' plea, and in the place of a death sentence, Falicia got a total of three consecutive life sentences; this was pronounced without the prospect of parole.
On the flip side, her accomplice, Ameshia Ervin was handed consecutive life sentences but in her case, it was mitigated with eligibility for parole within 14 years. This was only made possible because Ervin struck a deal plea with the authorities to testify against her friend.
Where is Falicia Blakely Now 
Falicia Blakely has already settled into a life behind bars. She is currently serving her sentence in the US, precisely at Arrendale State Prison.
FAQ's
What is Falicia Blakely's Age?
Falicia Blakely's age is not known but she was reportedly 19 when she committed murder in 2002.
What is Falicia Blakely's Net Worth?
The former nude dancer had no listed net worth, she only survived on what she made from dancing at nightclubs.
Who is Falicia Blakely's Boyfriend?
The name of Blakely's boyfriend is Michael Berry also known as Big Dino.
Where is Falicia Blakely Now?
Falicia is currently in the United States serving her life sentence at Arrendale State Prison.
Who was Big Dino in the Falicia Blakely Story?
Big Dino in the Falicia Blakely Story is Michael Berry.