Brandon Fugal's wife is Kristen McCarthy, a director of legal affairs at Adamantium Real Estate. Prior to Brandon's marriage to Kristen, he was married to Lacey Anne Fugal, with whom he had four children.
Fugal is an adept businessman, real estate agent, and TV personality known for the reality TV series, The Secret of Skinwater Ranch. His wife, Kristen McCarthy, has been able to rise to fame since she got married to him. Meanwhile, his latest marriage has also drawn the interest of people to know more about his past relationships.
Meet Brandon Fugal's Wife, Kristine McCarthy
Kristine McCarthy only came into the spotlight after she got married to Brandon Fugal. Information about her precise age is not known, as the date, month, and year of her birth have not been revealed. Her ethnicity and nationality have also remained under wraps, but she resides in Salt Lake City, Utah, United States.
Since she is a private person, she has kept details about her parents off the radar. Also, information about her siblings and what they have their hands on is undisclosed.
She is an Alumna of Utah Valley University
Brandon Fugal's wife has received a good level of education, though details of her basic and high school education are not known. She earned a degree in General Studies from Utah Valley University. Kristine further bagged a bachelor of arts degree in English literature from the University of Utah.
She continued her studies at the University of Texas at Austin, where she graduated with a degree in the Entertainment Law Specialist Program in 2018. Kristine also obtained a Licenced Paralegal Practitioner Program at Utah Valley University.
Brandon Fugal's Wife is a Director of Legal Affairs
With a high educational profile, Kristine McCarthy has attained great heights in her career. She currently works as a director of legal affairs at Adamantium Real Estate in Salt Lake City, Utah, in the United States.
Prior to her current job, she worked as a legal assistant at SpenceMoriarity and Schuster/ Carter, Phillips, and Wilkinson. She was an account payable manager at Woodbury Corporation before she served as a legal assistant at Kipp and Christian.
She worked in the position of a paralegal at Callister Nebeker and McCullough. Kristine McCarthy also worked as a paralegal in Parr Brown Gee and Loveless. Brandon Fugal's wife is also a volunteer at various organizations like the Family Support Center, Catholic Community Services, Intermountain Medical Center, and Saprae.
Kristine McCarthy Got Married to Brandon Fugal in 2021
Brandon Fugal and Kristine got married in 2021. There are no details of how they met and how long they dated before tying the knot, but she began appearing on his social media handle in 2020. Also, it was not revealed if they had a simple or an elaborate wedding.
Since they got married, they have been highly involved in acts of charity and have led various projects. To date, the two are still so in love and supportive of each other's careers. Brandon Fugal is proud of his wife and always shares her pictures on his social media handles. Details of whether they have welcomed any children or not have been made known by either of them.
Who was Brandon Fugal's First Wife?
Brandon Fugal's first wife is Lacey Anne Hadfield. Despite the duo being known as public figures, they managed to keep their relationship private. None of them has ever disclosed how they met each other, but some credible sources reported that the duo started dating when they were at Utah Valley University.
They were revealed to be married for a long time before they separated. While they were still together, Lacey was supportive of Brandon's career and established the Brandon and Lacey Fugal Endowed Scholarship with him. They were also spotted in a restaurant in Salt Lake known as Five Allis every week. They have kept the reasons for their separation and when they separated out of the knowledge of the media.
The Businessman Had Four Children With His First Wife
Brandon Fugal welcomed four children with his ex-wife, Lacey Anne; he has two sons and two daughters. Though he usually posts pictures of his children on his social media handle, he has kept details about them off the media.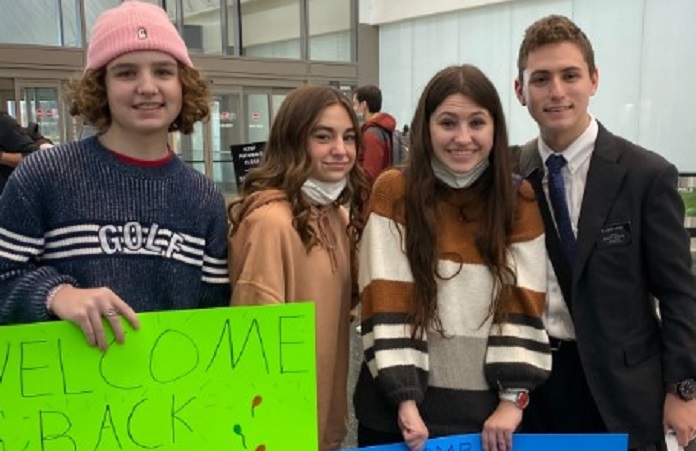 His first child, Hunter, is reportedly 22 years old. The businessman's second child, Chase, is 17 years old, while his daughter, Ireland, is 16 years old. Details of his last child have been shielded from the public.