Angie is neither married nor engaged. Angie Harmon's husband in the past was Jason Sehorn with whom he had three children. However, they divorced, and later on, she got engaged to actor Greg Vaughan, but their relationship didn't last long, as they announced that they had decided to end their relationship and go their separate ways three years later.
Away from her marital life, the American actress is known for her roles in popular TV shows like "Law & Order," "Rizzoli & Isles," and "Agent Cody Banks." In this article, we will be discussing all of Angie Harmon's past relationships.
Is Angie Harmon Married?
Currently, Angie Harmon is not married. Between 2001 and 2016, she was with Jason Sehron; a former American football cornerback who played professional football in the National Football League for the New York Giants beginning from the year 1994 through 2002.
However, in the latter years of their marriage, Angie and Jason had unresolved marital problems that led them to end their more than a decade-old marriage. According to reports by USA Today, the couple had what was termed an amicable divorce.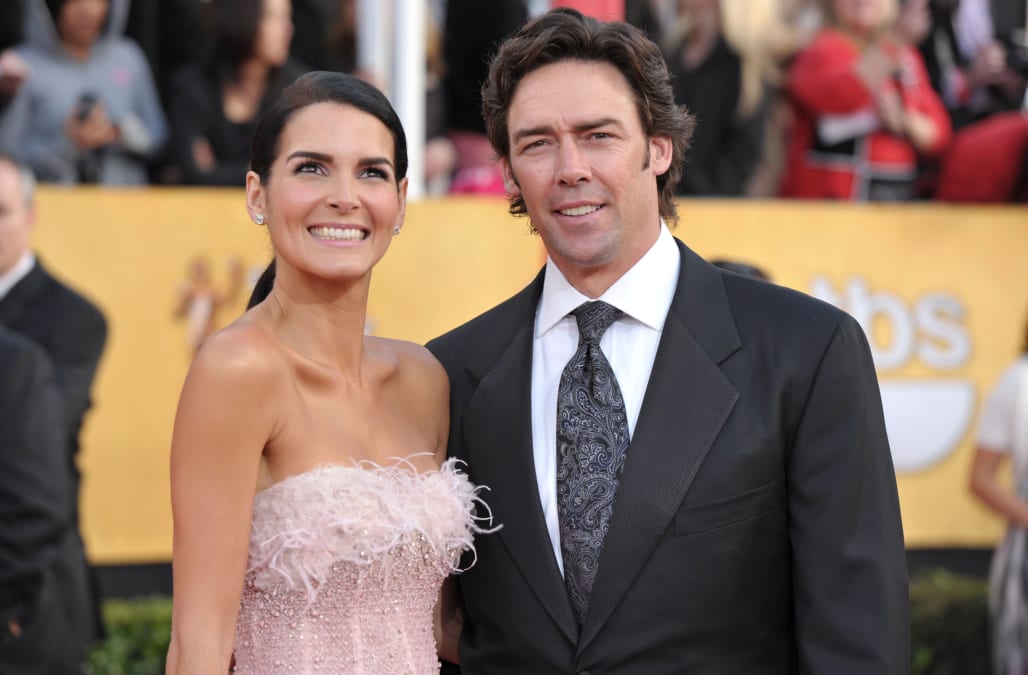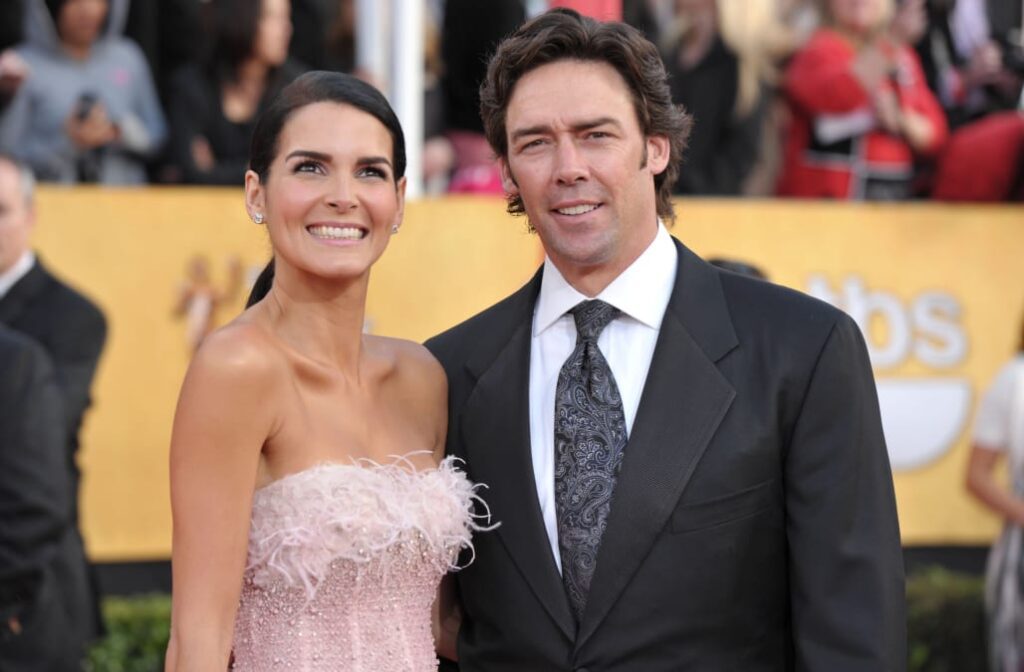 Angie Harmon Was Married and Later Divorced Before Meeting Greg Vaughan
Angie Harmon's ex-husband Jason Sehorn is a former American football cornerback who played for the New York Giants and St. Louis Rams during his NFL career. He was known for his speed and athleticism on the field and was considered one of the top cornerbacks in the league during his prime. Harmon and Sehorn got married on June 9, 2001, in a lavish ceremony held in Highland Park, Texas. 
In 2014, after 13 years of marriage, Harmon and Sehorn announced their separation, stating that they had grown apart and decided to end their marriage. The divorce was finalized in 2016, with both parties agreeing to share custody of their daughters. It's unclear exactly what caused the breakdown of their marriage, but Harmon has spoken publicly about the challenges of balancing her career and family life. She has also talked about how difficult it was to deal with the media attention surrounding their high-profile relationship.
Angie Harmon Had Three Daughters With Jason Sehorn
Angie Harmon's husband shares three beautiful daughters with her. They are Finley, Avery, and Emery. Both parents are actively involved in their children's lives, and they co-parent their daughters even after their divorce. The girls have been described as intelligent, creative, and talented young women by them. Harmon has spoken publicly about her love and pride for her daughters, often sharing pictures of them on social media.
The girls have shown interest in various activities, including dance, music, and acting. As a devoted mother, Harmon has made sure to prioritize her children's education and well-being. She has encouraged them to be active in their community and has often involved them in various philanthropic activities.
Finley Faith Sehorn is Angie Harmon's First Daughter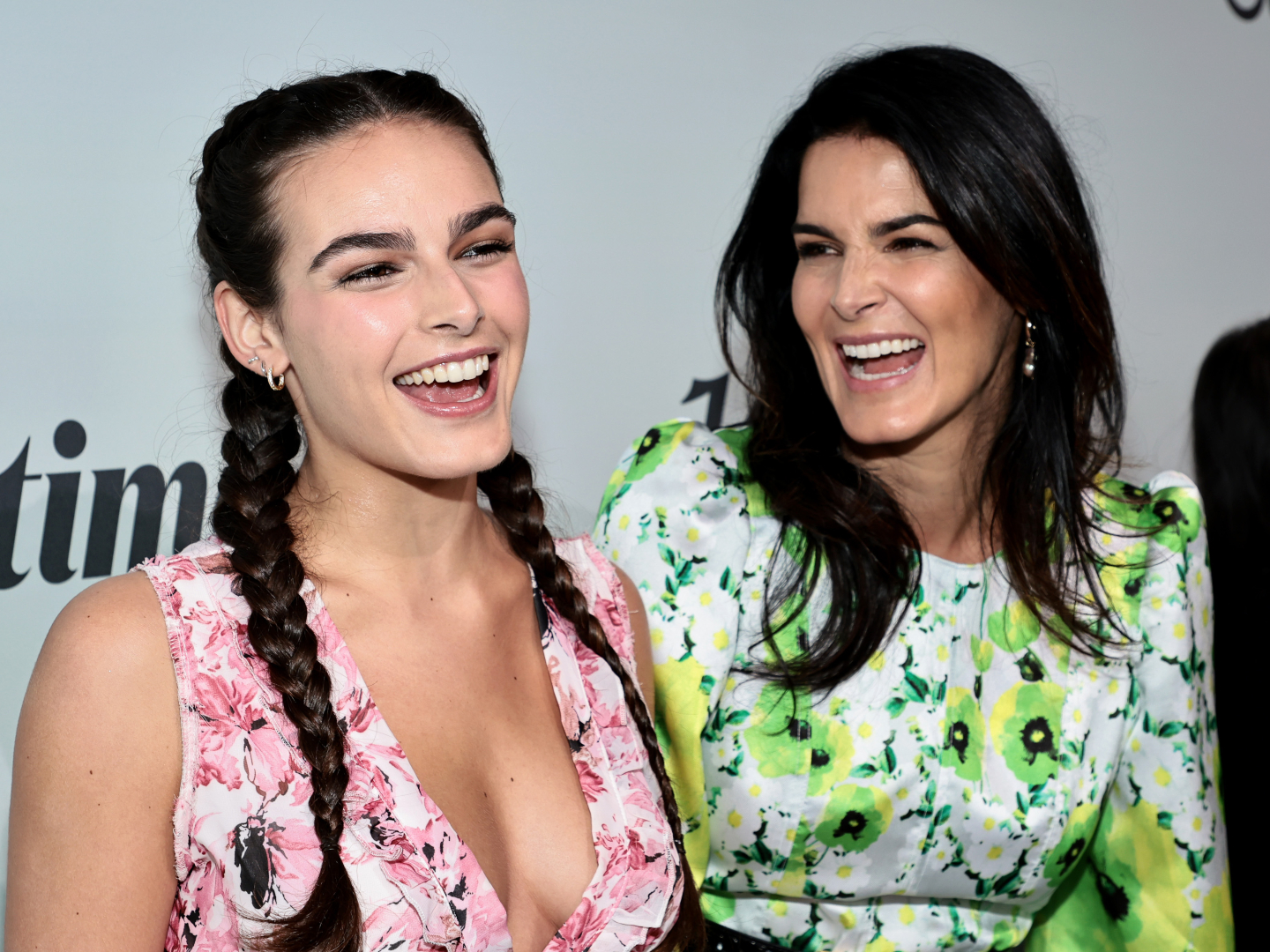 Finley was born on October 14, 2003, and is currently 19 years old. She is the oldest of Harmon's daughters. She has also shown interest in the entertainment industry, having appeared alongside her mother in a guest role on the television series "Rizzoli & Isles." She is currently a student studying in the University of Arizona.
After her graduation from high school, Angie Harmon didn't hold back on bringing her firstborn to the red carpet, even though she wanted her children out of the public eye. The mother and daughter looked dazzling on the red carpet, wearing the exact same flowery-patterned gowns. Harmon wore a bright neon-green-and-yellow dress with a black belt that cinched at the waist.
Finley Faith wore a pink floral dress with trendy cut-out designs, which she accessorized with her adorable French braids. The Mother and daughter stood close together, holding hands, as they posed for photos on the red carpet. They looked so strikingly beautiful and alike.
Avery Grace Sehorn is Angie's Second Child with Jason
Avery was born on June 22, 2005, and is currently 18 years old. She is the middle child of Harmon's daughters. Avery is a talented singer and has performed publicly in the past. She is studying at Charlotte Christian School in North Carolina and has been noted to be an active volleyball and basketball player. In the year 2020, precisely in January; she was named her school's athlete of the week.
Emery Hope Sehorn is the Youngest of Angie's Three Daughters
Emery was born on December 18, 2008, and is currently 14 years old. She is the youngest of Harmon's daughters. She is already growing into a social media influencer with a very active Instagram page where she often posts pictures of herself trying out different outfits. She also occasionally gives her fans a glimpse of what goes on in her personal life and the rest of her family members.
Is Angie Harmon Engaged?
After her failed marriage with Jason Sehron, Angie Harmon got into a relationship with Greg Vaughan whom she later got engaged to. Angie Harmon and Greg Vaughan dated for 2 years and were engaged for 1 year. They got engaged on December 25, 2019, but later separated in July 2021.
Angie Harmon and Greg Vaughan reportedly met through mutual friends in 2017 and started dating in 2018. They frequently posted pictures of each other on social media and attended several events together which showed that they were open about their relationship.
However, despite their openness on social media, they kept the main details of their relationship relatively private. They were often seen together at red carpet events and vacations, and they seemed to enjoy each other's company. Unfortunately, their relationship came to an end after a little over a year.
Harmon and Vaughan later announced their split on social media, citing that they had decided to go their separate ways. Neither party provided further details about the breakup, and since then, there have been no reports of them reconciling or getting back together.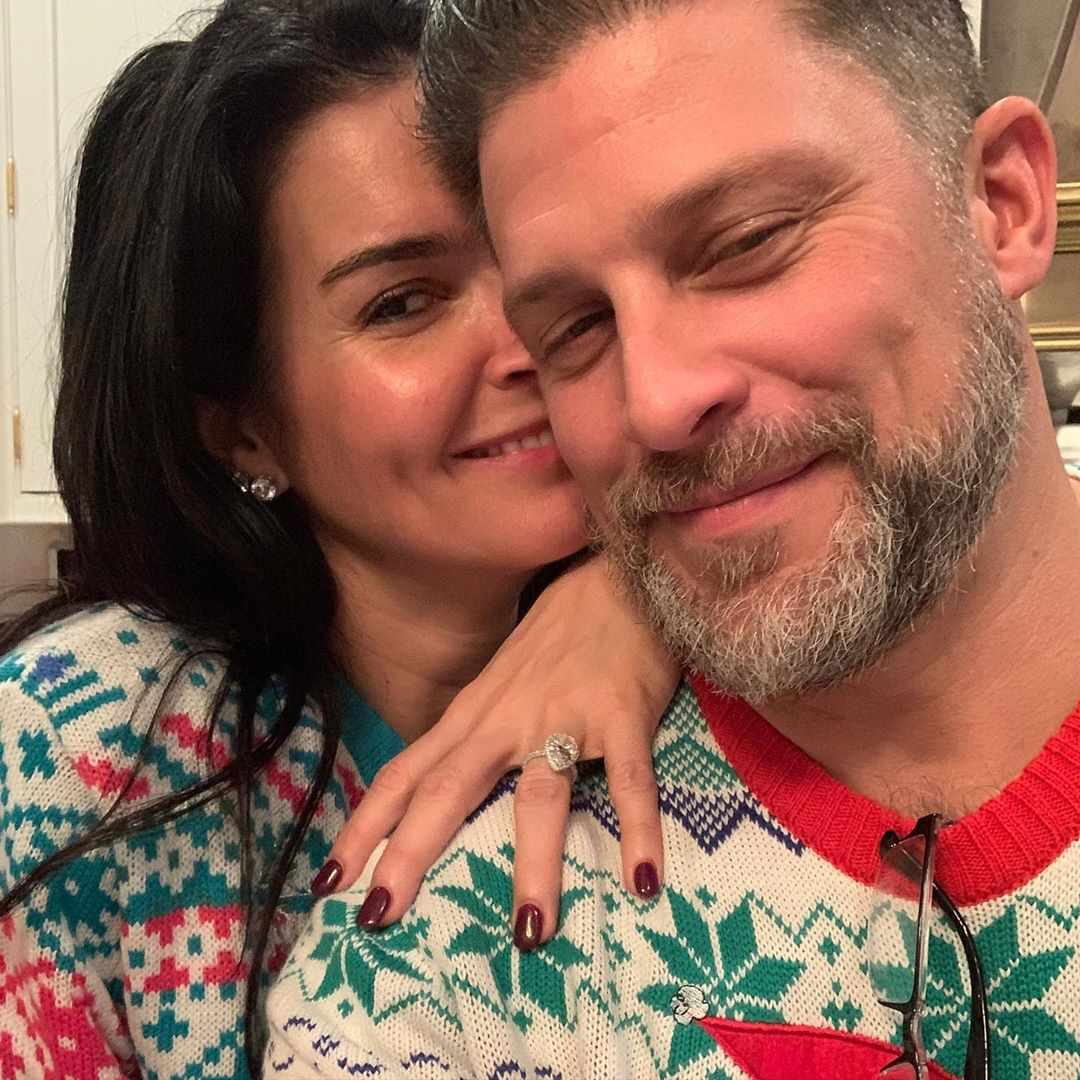 Harmon Wants The Best For Her Daughters Regardless of Her Relationship Status
Angie Harmon has been very open about her love for her children and frequently shares pictures of them on social media. She has also talked about the challenges of being a working mother and emphasized the importance of balancing her career and family life. Harmon has said that her children are her top priority, and she wants to be a positive role model for them. She has also been involved in various philanthropic activities and has encouraged her children to give back to their community.
The American actress enjoys raising her three daughters and wants them to understand that who they are is precious and important. She revealed that she wants her daughters to be capable of making informed decisions about who is loving them in the way that they need to be loved; "To have that kind of awareness at such a young age, it's incredible. I'm hoping to be able to do that for my daughters, to prepare them to go out into society and be true to themselves," the Rizzoli & Isles star said in an interview with Spry Living.