Alvin Louise Martin is the ex-husband of Whoopi Goldberg, the famous American actress. He is an American counselor by profession. He and Whoopi met in the early 1970s, got married in 1973 and welcomed their daughter, Alexandra Martin Dean, the same year. Unfortunately, six years after their marriage, they got divorced.
Alvin became famous for his marriage to the renowned American actress whose real name is Cary Elaine Johnson. He again made the headlines when they got divorced but has since moved away from the spotlight. Find out more details about him here.
Alvin Louise Martin's Bio
Full name:

Alvin Louise Martin

Gender:

Male

Ethnicity:

Caucasian

Nationality:

American

Sexual Orientation:

Straight

Alvin Louise Martin's Wife:

Whoopi Goldberg (m.1973-1979)

Child:

Alexandra Martin

Occupation:

Counselor

Famous As:

Whoopi Goldberg's Ex-Husband
Alvin Martin is Mostly Famous as Whoopi Goldberg's Ex-husband
Aside from the celebrity status he gained by being married to Whoopi, Alvin Martin prefers to lead a life of privacy. As such, he has managed to keep details of his private life away from the media. We could not verify information about his date of birth, place of birth, or the identities of his parents and siblings.
Alvin and Whoopi Goldberg were Married for 6 Years
Alvin and Whoopi met in the early 1970s. At the time, Whoopi was battling drug addiction, in addition to being homeless. Out of concern, her close friends planned intervention and connected her to a rehabilitation center, where her assigned counselor was Alvin Martin.
In the course of the rehabilitation, Alvin and Whoopi became close and kicked off a relationship, with the actress eventually getting pregnant with his child. In 1973, when Whoopi Goldberg was only 18 years old, the couple tied the knot in a little ceremony.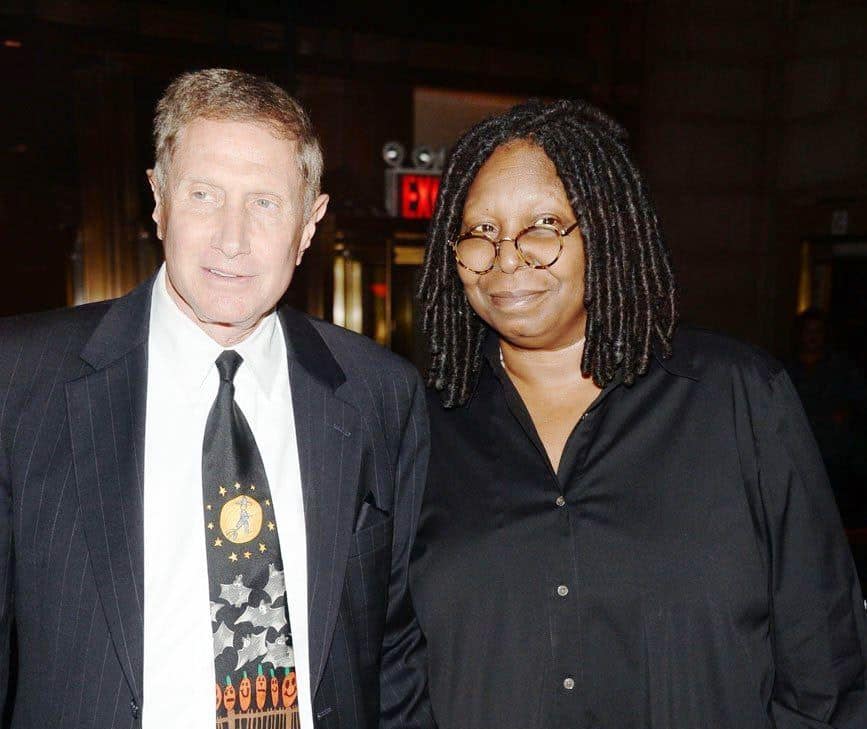 They Had a Daughter Together in 1973
In 1973, the same year Alvin and Whoopi got married, they welcomed their daughter Alexandra Martin Dean. Alexandra was born on May 9, 1973, and is currently 50 years old.
She is an American film producer and actress who won the Miss Golden Globe award in 1994. Alex began her acting career in the early 1990s and has gone on to build a prolific career for herself in the entertainment industry. Some of her movies include:
 

Sister Act 2: Back in the Habit 1993

 

Quest of the Delta Knights 1993

 

American Intellectuals 1999

 

Call Me Claus 2001

 

Strange as Angels 2003

 

Descendants 2008

 

The view 2016-2018

 

Sensitive Men 2018
Alvin Louise Martin and Whoopi Goldberg Parted Ways in 1979
Six years after their marriage, Alvin Martin and Whoopi Goldberg divorced each other. Neither of them revealed the cause of their divorce, although several years later, Whoopi blamed the failure of their marriage on herself, revealing that marriage was never a part of her plan.
She only got married in conformity to the world's expectations from a woman. She further stated that she never loved any of her previous husbands and as none of them ever could win her over, she found it difficult to stay committed to the marriages.
They Have Three Grandchildren From Their Daughter Alexandra Martin Dean
When Martin and Goldberg's daughter was 16 years old, she had a daughter with an undisclosed man. She proceeded to pursue a career in acting and eventually eloped with Bernard Dean, a businessman and former film producer. The duo reportedly got married in the early 90s, although the exact date of their wedding is unknown.
Their marriage however fell apart and they got divorced. They remarried at a later date but again divorced for the second time. On 15 October 2011, Alex and Bernard got married for the third time at a Californian ceremony graced by relatives and close friends. Alvin became a grandfather to his daughter's three children. 
Amara Skye
Date of birth:

November 13, 1989

Age: 33 years old
Relationship status: Married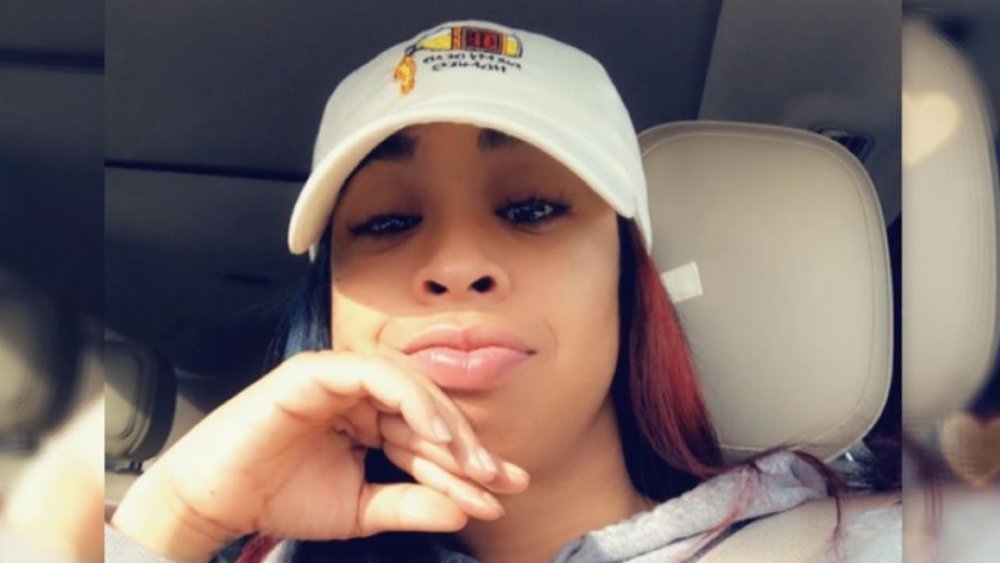 Amara is the first child Alexandra Martin had with an unidentified man. She was born on November 13, 1989, and is currently 33 years old. She is currently married with a daughter and keeps details of her life away from the media.
Jerzey Dean
Year of birth: 1996
Age: 27 years old
Occupation: Fashion Designer
Jerzey is the first child Alexandra had with her husband Bernard Dean. She was born in 1996 and is currently 27 years old. Jerzey is a professional model and owner of the clothing brand Jerzey Kennedy Designs.
Mason Dean
Date of birth:

28 September 1998

Age: 24 years old
Occupation: Musician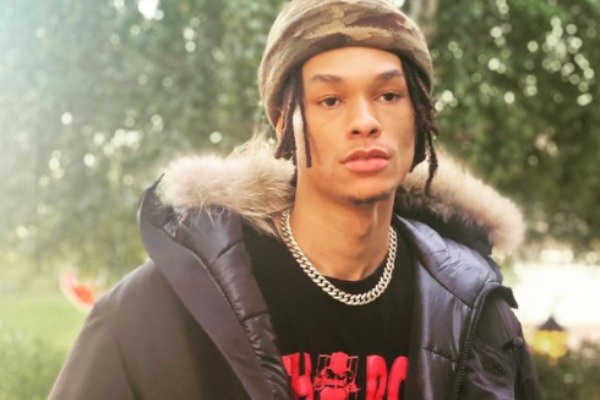 Mason was born on 28 September 1998. He is a skilled musician and rapper who debuted in music with his 2020 music, Focus. His tunes are also available for streaming on Spotify.
Alvin Martin was not Whoopi Goldberg's Only Husband
Although Alvin Martin had only ever been married to Whoopi, he is not her only husband as Whoopi Goldberg had been married three times in her life. However, her marriage with Alvin lasted the longest and in an interview, she stated that she had only loved one of her husbands, though she never mentioned which. Meet the other ex-husbands of Whoopi Goldberg.
David Claessen (m. 1986- 1988)
David Claessen is a Dutch film director and cinematographer born in Haarlem, Netherlands on March 6, 1959. He is the second husband of Whoopi Goldberg, married 13 years after her divorce from Alvin Louise Martin. He met the actress during the production of 'Who Are They?', a documentary produced in 1986.
In September of that same year, Classen and Goldberg got married, only to divorce in 1998, two years after they legalized their union. Their marriage produced no kids and David proceeded to marry two other wives: Karen Green (1992-2002), and Taiye Selasi (2013 till date).
Lyle Trachtenberg (m. 1994-1995)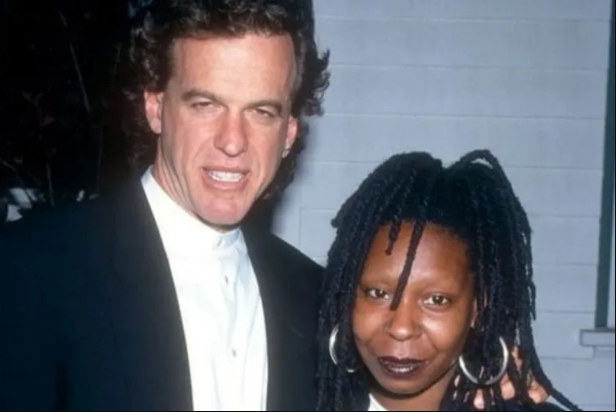 Lyle Trachtenberg is Whoopi Goldberg's third husband. He was born on January 1, 1956, and is currently 67 years old. Lyle is a famous American former actor and organizer of the IATSE union.
The couple officially got married on October 1, 1994. However, the marriage lasted for a short time as they got divorced in 1995, only a year after they tied the knot with neither of them disclosing the reason for the divorce. The marriage produced no children and after the divorce, Lyle got remarried to Adrianna Belan, a former actress with whom he now has two daughters.
Where is Alvin Louise Martin Now?
After the finalization of his divorce from Whoopi Goldberg, Alvin Louise Martin never remarried. He never made any public statement on his marriage with the actress, and never disclosed details of any lady he dated ever since then.
With the end of the marriage that originally brought him into the limelight, Alvin Louise Martin once more retreated into the privacy of his life. We could not confirm details of his career, income, or estimated net worth. He is also not active on any social platforms, making it impossible to keep up with his current activities and lifestyle.