YNW Melly's mother is a former nurse and music manager named Jamie Demons-King. She fell pregnant with YNW Melly as a teenager and raised him as a single mom. The man responsible for the pregnancy was never present and so no one has the honor of being called YNW Melly's father. However, in recent times an American rapper named Donte "Tha Gift" Taylor has come up to claim the paternity of Melly. However, his claims are yet to be ascertained.
YNW Melly is an infamous African-American rapper who is popular for his songs, Murder On My Mind, Mixed Personalities, and Suicidal. He has been in police custody since 2019, awaiting trial for the murder of his colleagues, Williams (YNW Sakchaser) and Thomas Jr. (YNW Juvy).
Jamie Demons-King is YNW Melly's Mom
Basic details about the date of birth and childhood of Jamie Demons-King are not available to the media. However, it has been revealed that she got pregnant for YNW Melly when she was 14 years old. At that time, she was still in middle school. She eventually gave birth when she was in ninth grade, precisely on the 1st of May 1999.
Considering that Melly was born in 1999 and Jamie got pregnant for him in 1998 at the age of 14, we can easily deduce that she was born around the mid-1980s.
YNW Melly's Mom Is His Manager
Although Jamie Demons-King got pregnant at a young age and had to take care of her child while going to school, she was able to pursue a career as an ICU nurse. As YNW Melly's music career began to get some sort of recognition, she became his manager. She also manages rapper YNW BSlime and Jflexxx.
Jamie Demons-King Is A Mother Of Three Children
Jamie Demons-King is a proud mother of three children. After she gave birth to Melly in ninth grade, she had two other children. Meet all of them.
YNW Melly
YNW Melly is Jamie Demons-King's first child and he was born on the 1st of May 1999. A rapper by profession, Melly started uploading his music on Soundcloud at the age of 15, and by the age of 16, he was already becoming famous.
Some of the songs that brought him fame include Suicidal, 223's, and Nobody's Around. Unfortunately, Melly's music career seems to be coming to an end as he has been incarcerated for over four years now having been accused of killing his fellow rappers Williams (YNW Sakchaser) and Thomas Jr. (YNW Juvy).
YNW BSlime
Brandon Hunter King who is best known as YNW BSlime is the second child of Jamie Demons-King. He was born on the 10th of April 2007 in Florida. He started doing music as early as the age of 11. His elder brother, YNW Melly made him start doing music after threatening to stop paying his V-Bucks in the game, Fortnite. YNW BSlime has released several hit songs, including Baby Goat, Nightmares, Valenslime, and Citi Trends.
YNW Jewel
YNW Jewel was born on the 3rd of March 2002. She is a YouTuber and entrepreneur. Jewel has over 4k followers on YouTube and 38.5k followers on Instagram. She owns a beauty shop where she offers beauty services like braiding, wig installment and twisting.
YNW Melly Was Accused Of Plotting His Mothers' Death
In April 2022, news circulating social media had it that YNW Melly had authorized the killing of his mother. This came after a court session where a witness alleged that after going through Melly's phone, they found that he was into narcotics trafficking and also had firearms violations.
One of the major things that was allegedly discovered on his phone was that he had authorized the killing of his mother. However, Jamie Demons-King quickly took to social media to debunk these claims, saying that the allegations were all lies and that her son was innocent.
Since YNW Melly was taken into police custody, Jamie has never failed to use the hashtag #FreeMelly as she insists her son is innocent. Jamie has also been open about creating awareness about the alleged maltreatment YNW Melly has been going through in prison.
YNW Melly's Alleged Father Is Donte "Tha Gift" Taylor
In conversations about YNW Melly, it is always easy to hear about his mother, Jamie Demons-King but we seldom hear about his father. The reason for this is that his supposed father was not responsible enough to stick around after Jamie fell pregnant as a teenager and so, she raised him on her own.
To date, there is no certainty as to who his father is, however, an African-American rapper, Donte "Tha Gift" Taylor recently came out to make claims that he is YNW Melly's father.
Donte is a trained phlebotomist who was born in 1973 in Elyria, Ohio, to the family of Theresa Malone and William Terrance Taylor. He has three siblings named William Terrance Young Tee Taylor Jr., Terrell Gregory, and Nataki Jackson, and attended Elyria High School. As a rapper, he has not exactly enjoyed so much success in his career
Donte Claims Jamie Demons-king Gave YNM Melly His Middle Name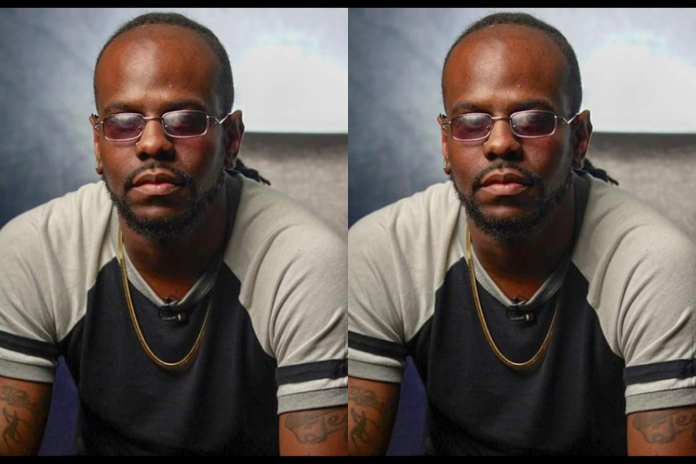 According to Donte "Tha Gift" Taylor, Jamie attended the same school as him when they were young and they were dating. However, her mother moved her to Florida after she got pregnant, so he did not get the chance to be there during her pregnancy.
Donte has also revealed that Jamie did not want him to be a part of their son's life. However, even though she did not give Melly his last name as his father, Donte Taylor claims she named him "Jamell Maurice Demons" and he claims "Maurice" is his middle name.
Although YNW Melly's paternity is yet to be confirmed, there are reports that the claim of Donte may be right, seeing that Jamie Demons-king has also revealed that she and her family are originally from Elyria, Ohio.
He Has Released A Song In Honour of YNW Melly
In 2019, after YNW Melly was arrested by the police, Donte "Tha Gift" Taylor released a song titled "Melly On My Mind" a re-representation of Melly's hit song "Murder On My Mind". Donte's song was not well received by Jamie Demons-king who said he was only chasing clout.
It is noteworthy that Jamie has neither confirmed nor debunked his claims. It is also noteworthy that she seems to be more interested in getting her son out of prison than trying to prove whether Donte is his father or not. If it is true that indeed, Donte "Tha Gift" Taylor is YNW Melly's father, then the incarcerated rapper would have four other half-siblings from his father's side.