Steve Harvey has a total of three siblings. This includes his sisters, Pauline Harvey and Ramona Brown, nee Harvey, and one brother named Terry Harvey. He does not, however, have any twin brothers.
Steve Harvey's siblings pretty much stay out of the spotlight and he has rarely spoken about them on his show or brought them on. This might create the impression that he is not on good terms with them, but this is not so as they are proud of him and his achievements.
Steve Harvey's Oldest Sibling is a Sister Named Ramona Brown
Name: Ramona Brown Nee Harvey
Date of birth: early to mid-1950s
Age: late 60s
Steve Harvey has a total of three siblings and the oldest amongst them is a sister named Ramona Brown. Ramona's exact date of birth is not available but Steve Harvey has described her as his oldest sister. He himself was born in 1957 which makes it probable that Ramona was born a few years earlier in the mid or early 1950s. It also means that she would be in her late 60s now.
Just like her other siblings, Ramona was actually born in the city of Welch, West Virginia. She, however, grew up alongside their parents, Eloise Vera and Jesse Harvey, in Cleveland, Ohio.
In Cleveland, Ramona attended Glenville High School on the east side of the city and finished her diploma in regular time. It is not confirmed if she went on to college, but it is quite likely that she did so given that her famous brother also did. It is also likely that she didn't drop out like him but finished her studies.
Despite a globally famous older brother, Ramona Brown has largely lived her life out of the spotlight. It is difficult to tell what she does for a living. It is also difficult to tell the exact status of her personal life. It is, however, known that Ramona Brown is based in Cleveland, Ohio. She is possibly married as she has a son named El.
Ramona Brown is an ardent Christian and in 2020, she was honored by the Cleveland Church of Christ Citadel of Hope Ministries for serving as the president of the usher board ministry (1969 – 2020) for over 50 years.
Her son was there to celebrate with her. Her famous brother also shared a tribute to her. He praised her for her dedication to service and stated that he was happy to see her honored. Judging by these lavish words, it is not hard to figure out that Steve Harvey has a warm relationship with his sister, Ramona Brown.
The Popular TV Personality also Has Another Elder Sister Named Pauline Harvey
Name: Pauline Harvey
Date of birth: mid to late1950s
Age: 60s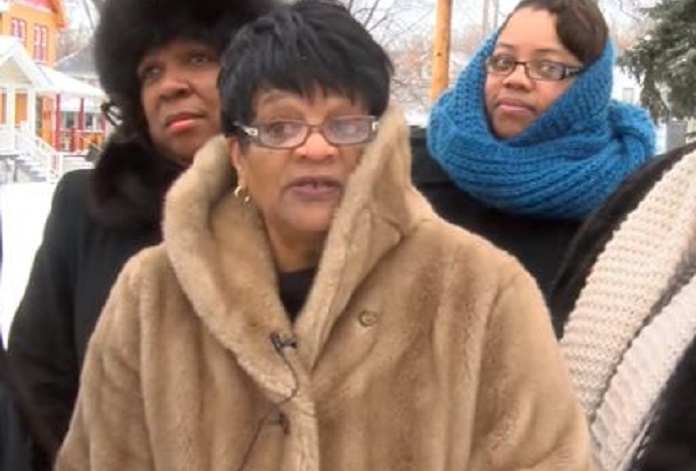 The second elder sibling that Steve Harvey has is an older sister named Pauline Harvey. Pauline's exact date of birth is not known but she is Steve Harvey's immediate elder sibling. It, therefore, means that she was born in the mid-50s or late 50s and is in her 60s presently.
Pauline Harvey was also born in the town of Welch in West Virginia. She, however, grew up in Cleveland. She most likely completed a high school diploma as her parents were big believers in the value of education. It is also possible that she holds a college degree as well.
Just like the other of Steve Harvey's siblings, Pauline Harvey has also lived her life out of the spotlight and remains a mystery to date. Her occupation is not known. Her marital status is also unknown; one cannot tell if she has kids.
It is, however, known that she still resides in Cleveland. She joined her other siblings in attending a ceremony in January 2015 as the city mayor renamed a portion of the street they grew up in as Steve Harvey Way in honor of her famous brother.
Steve Harvey Also Has a Younger Brother Named Terry Harvey
Name: Steve Harvey
Date of birth: 1959
Age: 64
Occupation: businessman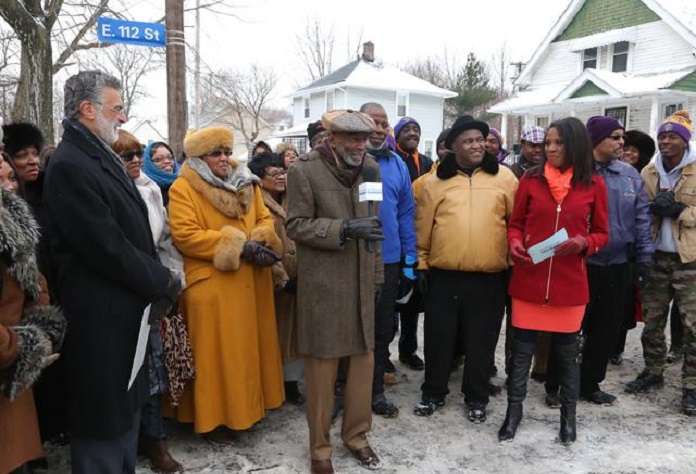 Steve Harvey has only one brother and that is a younger brother named Terry Harvey. Terry Harvey was reportedly born in 1959 which makes him two years younger than Steve. Just like his other siblings, Terry Harvey grew up in Cleveland, Ohio, and completed a reasonable level of education. He is now believed to be a businessman and makes a decent living for himself. It is also believed that he still lives in Cleveland and is married with kids.
Terry Harvey also lives his life out of the spotlight. It is difficult to tell the exact state of his relationship with his famous brother, but things have been strained between them in the past. One such time was in 2011 following his brother's contentious divorce from his ex-wife, Mary Harvey. Steve and Mary Harvey were married from 1996 to 2005. The divorce was, however, a contentious one and Mary continued to file lawsuits and lay allegations against her ex-husband years after the divorce.
For instance, in 2011, she shared a series of YouTube videos in which she accused Steve of being a serial cheater, denying her access to their son and leaving her with nothing in the divorce proceedings. This sparked a major scandal and Terry Harvey publicly supported his brother's ex-wife. He also revealed that he hadn't spoken to his famous sibling, Steve Harvey, for about a year and a half prior to that time.
Such a public statement would have negatively affected Terry's relationship with his elder brother, but there is every reason to believe that they have patched up things and are now on good terms. The fact that Terry was there with their other siblings to celebrate when Steve received some honors from the city of Cleveland in 2015 proves this.
Does Steve Harvey Have a Twin Brother?
Steve Harvey does not have a twin brother. He has, however, hosted some individuals that bear a striking resemblance to him on his TV show. This is what has fueled the speculation. For instance, in 2013, Steve Harvey brought a man who closely resembled him to his show. The man was named Matthews and he stated that he never knew that he resembled Steve Harvey.
He went ahead to reveal that it was only when he moved to Tampa that lots of people started approaching him to that effect. Matthews also revealed that when he and his wife went on a cruise, the DJ put the spotlight on him and informed the whole house that they had Steve Harvey in the building. It was a very warm and delightful episode and was titled Ask Steve: My Twin Brother.
In 2019, Steve Harvey also spotted a man that bore a striking resemblance to him in the audience during his TV show. He brought the man on stage and described him as his twin brother. The fellow revealed that his name was Stephalo and they exchanged some warm words. Harvey later promised to outfit him in a suit and some shoes. The episode was titled Steve's Long Lost Twin