Ryan Upchurch's mom and dad are Patricia (Patty) Lynn and Ronnie Upchurch. Ryan's mother is a TikTok star and former manager, while his father has not revealed much of his personal information to the public. 
Ryan Upchurch's mom and dad are among the parents who found fame at a later age through their son's career. While Patty expressly played the role of a momager, as many mothers to famous artists do, Ronnie was completely out of sight in Ryan's career. Meanwhile, Patty and Ronnie share four sons together, and Ryan is one among them. Read on to learn more about Ryan Upchurch's mom and Dad, including their children.
Ryan Upchurch's Parents
Ryan Upchurch's parents are Patricia Lynn and Ronnie Upchurch. The American rapper, comedian, songwriter, and country music singer's parents were together for an undisclosed number of years, during which they had four children. Before they came to the limelight much later in life, Ronnie and Patty did not have much of their early lives in the media.
Consequent to this, when they met and how long they dated before getting married are not known. All that is known is that they separated when their children were still younger.
Who is Ryan Upchurch's Mom?
Ryan Upchurch's mom, Patricia Lynn (Patty Lynn), who is popularly known as Mama Church, was born on May 24, 1970, and is 53 years old. Meanwhile, there are no records of where she was born or who her parents are, as well as her siblings. She is of white ethnicity and was born under the Gemini birth sign.
Patty Lynn is a social media sensation who has worked on several occasions with her son. She once worked as her son's manager and appeared on some of her son's videos and music shows. Although she does not have many followers on TikTok, she is known to be active on the short-video-sharing platform and had below one thousand followers before their family drama surfaced on the platform.
Patty uses TikTok to share short videos and clips of her son's music shows and to promote his career. Because of her vocal prowess, she was featured in one of her son's songs, titled Fallen, from the album Parachute. Mama Church is active on Instagram, where her bio reveals that she is a mother of four incredible men.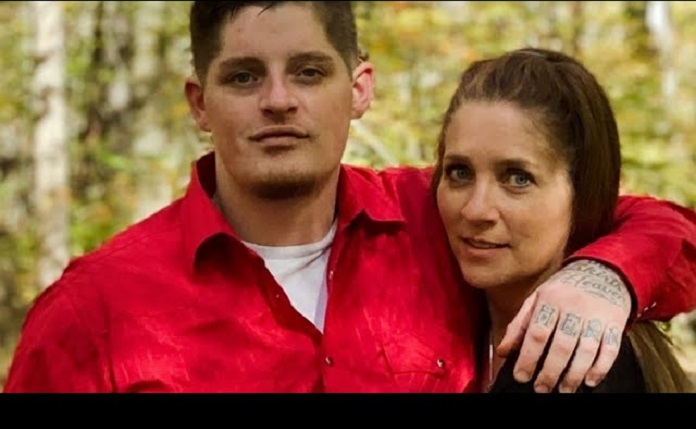 What to Know About Ryan Upchurch's Dad
Ryan Upchurch's dad is Ronnie Upchurch. There are no records of his age, as his date, month, and year of birth are scarce. Since he maintains a low profile, nothing is known about his background, including the names of his parents and siblings and what they do for a living.
Ronnie Upchurch is a factory owner and a car racing lover. The rapper's father is reportedly obsessed with chicken and was dubbed Chicken Willie after being known all over Kentucky for buying, selling, and chasing chickens. Ryan Upchurch's dad has been featured in his son's posts twice, one of which he was identified as Chicken Willie.
He shares his racing car addiction with his sons Ryan and Austen, as they are frequently seen racing down the Nashville Speedway. Ronnie also maintains a strong relationship with his other children, though they rarely flaunt each other.
Ryan Upchurch's Family Drama
Ryan Upchurch's mom made headlines in February 2023 after the rapper called her out for spending his money without his consent. In the video clips he shared on Instagram, Ryan alleged that his mom bought two houses worth half a million dollars each from his account without his permission. Patty did not only purchase the houses, but Ryan also showed that she arranged for strangers to occupy them so that he would not suspect her.
The rapper also accused his mom of lying to him about taking some money only to collect such amounts for extra homes. Ryan confronted his mom, but she denied buying those houses, arguing that their owners were her business partners. She went on to accuse her son of being a spendthrift and mismanaging his income. In a now-deleted TikTok video, she alleges that Ryan abused drugs and released his sex tape.
The rapper's mom called Ryan a narcissist who demanded gifts he offered her each time they had a fallout. She also reported Ryan to the police to stop him from accessing any of the properties, stating that he couldn't have access to what was not his. At one time, Patty admitted her wrongdoings but insisted she did them to protect Ryan from himself. Upon hearing all of his mom's accusations, Ryan made a series of videos with evidence to debunk the accusations one by one.
He went ahead to reveal that he had already bought a house for his mom and his younger brother, Austen. Ryan revealed that they were all living together when he bought them the house, but his mother sold the house and maybe used the money to buy a new car.
Roonie Upchurch and His Son Had a Misunderstanding
Additionally, Ryan found out that his dad was also involved in taking his money without his consent. He stated that his dad had also taken five hundred thousand dollars to purchase another house, a third home, but it was already given out to tenants by the time he got there.
His father did not keep quiet when his name got mentioned anyway and denied having anything to do with Ryan's money. Ronnie went on to reveal that he borrowed $500 from him to support his factory, pay his workers, and pay off some tax debts at a time. He further admitted that his son did not accept the money when he returned it.
There was also a claim that Ryan Upchurch's mom and dad bought a house, which his son was interested in buying. It was further disclosed that the country music star was also amazed to discover that his parents actually purchased the house he had earlier planned to buy with his partner. This level of betrayal from the people he trusted most and called his own left him infuriated and in total despair.
What is Ryan Upchurch's Relationship With His Parents Now?
Ryan Upchurch has cut ties with his parents. The whole family betrayal really got to the rapper, and he instructed the public not to tag him with any of his family. Further, he referred to his music as his only family. Ryan's supporters, known as Creekers, all went out against Ryan's parents for such a dubious act against their own son. They attacked and bullied his mom all over her social media accounts, and she was also called out by her own sister for robbing her own son.
Ryan Upchurch's mom was devastated by these clapbacks and eventually went ahead to delete her Instagram and Facebook accounts and lock her TikTok. At the moment, his relationship with his dad and mom is not known to be stable or not, as there is no news of whether they have sorted out their differences or not.