Johnny Depp's siblings include one older half-brother named Daniel Depp, an older half-sister named Debbie Depp Rassel, and an older sister named Elisa Christi Depp Dembrowski. Johnny Depp is the youngest of the four children of his mother, Betty Sue Depp nee Wells, later Palmer.
The Pirates of the Caribbean star has always been quite popular in Hollywood, but that attention became even more pronounced with the highly publicized defamation trial between him and his ex-wife Amber Heard. The spotlight of the trial invariably came to a head when his siblings were required to testify about his character. Take a better look at who his siblings are.
Johnny Depp's Siblings are All From His Mother's Many Marriages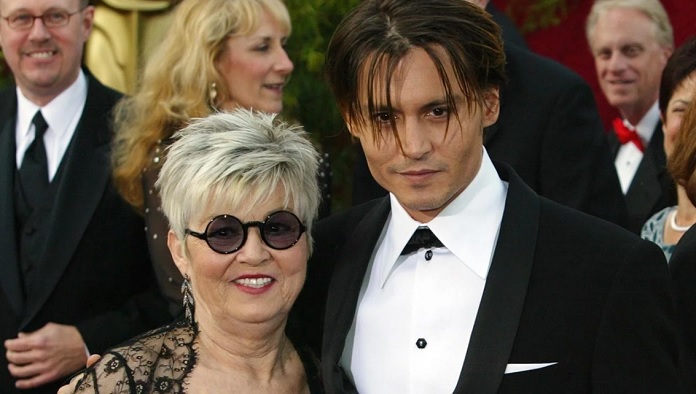 Johnny Depp's mother was one of the people who got a fair amount of the spotlight during the actor's defamation trial. Betty Sue died in 2016, but she had a very colorful love life while she lived; hence she was married a few times. Her first marriage in 1952, allegedly to a man named John Dale, produced a son and a daughter, two of Johnny Depp's older siblings.
After that marriage ended, she married Johnny Depp's father John Christopher Depp, in 1960. Depp's dad adopted Betty's two children from her first marriage and gave them his last name. They were married for about 18 years, and in that time, they had Depp's immediate older sister Christi and the actor.
They filed for divorce when the Fantastic Beasts actor was only 15 years old before officially ending the marriage in 1981 when he was 18. Betty Sue married for the third time to Robert W. Palmer in 1990. They were married until his demise in 2000. They did not have any children together.
Despite the complex structure of his family, the actor and his siblings remained somewhat close. This is thanks to Betty's efforts to retain custody of her children at each divorce. Following the actor's recent legal issues, we look at who his siblings are and what their lives have been like away from the spotlight.
Johnny Depp's Older Half-Brother Daniel Depp Is a Published Author
Date of Birth: November 14, 1953
Age: 70 Years Old
Occupation: Author, Screenwriter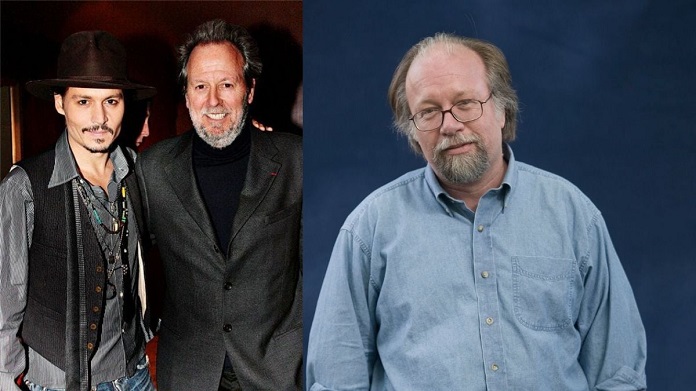 If there are truths to the reports regarding Johnny Depp's mother's marriage, then it is safe to say that Daniel Depp is the son she had with her first husband, John Dale. This essentially makes him the actor's oldest sibling. Daniel was born on November 14, 1953, in Kentucky.
His birth sign is Scorpio, and his ethnic identity is Caucasian. Daniel Depp is 70 years old now. He grew up in Kentucky, where he had his primary education. He would remain there until he graduated from the university with a degree in Classics and Drama.
Daniel Depp is a successful author and screenwriter. He currently divides his time between California and France, where he displays his screenwriting and production abilities. Daniel Depp is the author of Loser's Town, a book he wrote to describe his time in Hollywood (more on that later).
He is also a journalist, bookseller, and teacher who taught scriptwriting to upcoming actors and students. His time in Hollywood coincided with when he co-started a production company called Scaramanga Bros with Johnny Depp. While there, he wrote the script for the movie Brave which Johnny directed and played a significant acting role in.
During his time in Hollywood, Johnny and his older half-brother bonded significantly. The actor's support proved invaluable when Daniel quit Hollywood and focused on his writing.
Daniel and Johnny Have a Very Close Relationship
Beyond the company they founded together, Daniel's leaving Hollywood did not stop the brothers from working together. While discussing the book Loser's Town with The Guardian in 2009, the author told a publication that he had to sound Johnny out about the book because he knew people might think he wrote it about the actor.
Johnny's response was simple and very supportive, which carried a lot of weight in his decision to publish the book. Daniel revealed that Johnny was his biggest supporter and the relationship between the brothers became even stronger after he decided to leave Hollywood.
Johnny, on his part, spoke glowingly of his brother's achievements as an author in the wake of the book launch. He stated that he was proud of what his brother had accomplished with the publication of the book and how he had been well aware of his immense talents. He further stated that his joy was primarily due to the fact that other people were also starting to recognize those attributes.
Several critics claimed that Daniel Depp got the book deal because of his last name and his familial relationship with the actor who had made the name Depp famous. Daniel, on his part, acknowledges that this reaction is normal. However, his response to those critics has remained the same. He requested that they read the book, and if their opinion about how and why he got the book deal still didn't change, then he had nothing more to say on the matter.
That statement came in the late 2000s, and as of 2022, the author has published two other books, Babylon Nights and Devil's Dance. Both bodies of work have received critical acclaim. Daniel Depp may not be as famous as his younger half-brother Johnny, but he has undoubtedly carved a niche for himself in the literary world.
Daniel Depp has also relatively lived his life away from the view of the public and the media and his interface with them focuses on his literary achievements and less on his personal life. He is probably married, but he has not publicly commented on his wife and any children he might have. However, his predisposition toward privacy means that he might be single, and we would never know.
Johnny Depp Has Two Older Sisters
Aside from the quite visible loving and supportive relationship the actor enjoys with his half-brother, he has also been able to count on the love and support of his two other older sisters Debbie and Christi. Here's what we know about them.
Debbie Depp Is Johnny Depp's Older Half-Sister
Full Name: Debbie Depp Rassel
Date of Birth: May 10, 1956
Age: 67 Years Old
Occupation: Teacher
Debbie Depp Rassel was born Debbie Dale on May 10, 1956. She is Betty Sue Palmer's daughter with her alleged first husband John Dale. Her parents' marriage ended sometime before 1960 when she was just four years old. This was also when her late mother married Johnny Depp's father John Christopher Depp.
After her mother remarried into the Depp family, John Christopher adopted Debbie and her older brother Daniel into his new family. He also became the father they knew for most of their early existence. Like Johnny and the rest of her siblings, Debbie Depp was born and bred in Kentucky.
However, details of her formal educational background have been kept private up to this point. This is because she has lived her life well away from the view of the media and the public. Nonetheless, her social status as Johnny Depp's sister has revealed specific facts about her.
To earn a living, Debbie Depp primarily works as a substitute teacher whose services are always in demand around where she lives. Financially, her net worth may not be as robust as her half-brother, Johnny Depp's estimated $150 million, but it has not stifled the loving relationship between the siblings.
Many had wondered at the kind of relationship Debbie had with Johnny when it was rumored, during the actor's defamation trial against his ex-wife Amber Heard, that Debbie would testify against him. It turned out that the Debbie who testified was the actor's nurse who shared the same first name as his sister. She (the nurse) also did not testify against Johnny Depp but for him.
Debbie Depp is Married and Has a Son
Debbie Depp became Debbie Rassel after she tied the knot with Richard Rassel. The couple met each other for the first time at the doctor's office. One thing allegedly led to another, and they began to date exclusively. After declaring his intentions to make her his wife, Debbie and Richard took the plunge after a few years of dating.
Debbie and her husband are proud parents of a son named William Rassel. We have yet to ascertain when and where he was born or what he is currently up to. Not much is known about Johnny Depp's brother-in-law from his sister Debbie. Several verified sources claim that his father, Oakley Lee Rassel, is a 7th-generation Floridan and a World War II veteran, while his mother, Sophia Surmacz, was a registered nurse.
Christi Dembrowski Is Johnny Depp's Closest Sibling
Full Name: Elisa Christi Depp Dembrowski
Date of Birth: December 21, 1960
Age: 62 years old
Occupation: Producer, Talent Manager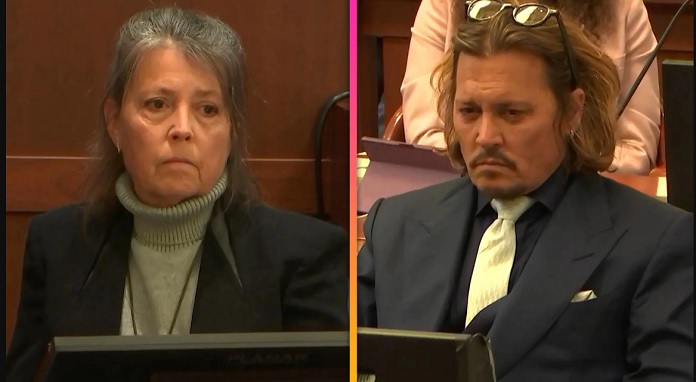 Christi Dembrowski was born Elisa Christi Depp on December 21, 1960, in Owensboro, Kentucky, the same town where the Alice In Wonderland actor was born. She is the only sibling the actor shares both parents with; hence they are closer in age. They also spent a big chunk of their early lives together. While this may have partly contributed to her much more intimate relationship with Johnny Depp, other salient factors must be considered.
Christi was the first witness to testify in the defamation trial involving her brother and his ex-wife Amber Heard. Before that, she had relatively been in the actor's shadow, working closely with him as his assistant on more than a dozen of his film projects. Some of the movies she worked on with him include Mortdecai, Dark Shadows, and The Rum Diary – the movie where he met Amber Heard for the first time.
While testifying to defend her younger brother, Christi Dembrowski painted a vivid picture of her childhood alongside the actor and their other two siblings. She essentially stated that they were raised by an unhinged mother who was unrelenting in her physical abuse of her children, Johnny included.
Her testimony was vital to the core of Johnny's case against Heard because it revealed that Johnny never raised a hand against their mother in those days despite how much abuse she meted out to them. She also revealed that they had formed a pact to do the opposite of what they experienced as children. Hence she did not subscribe to her brother's ex-wife's accusation that he had been physically abusive to her.
During her testimony, we also learned that Christi Dembrowski moved out of the family home when she was 17 years old. She had allegedly fallen pregnant and left to be with her baby's father. This also necessitated her first marriage, which did not last. Many years later, in the late 1980s, she tied the knot a second time with her present husband.
Debbie Depp is married to Daniel Dembrowski, and they have four children together. She has successfully kept all details about her family life well away from the media and the public. There are no details of what her husband does for a living and what happened with her first child from her first marriage.
What is Christi Dembrowski's Net Worth?
Christi Dembrowski has a net worth of well over $5 million, most of which she earned while working as Johnny Depp's personal assistant for several years. When Johnny Depp established his production company Infiniti Nihil in 2004, he placed Christi in charge and she has held that position to date.
She also took over the management of Depp's affairs after his legal battle with his former managers The Management Group in 2017. The actor had sued them for $25 million for mismanaging his finances. In a countersuit, they filed an action for judicial foreclosure of some of the actor's properties to recover a $5 million loan. The suit was settled and sealed in 2018. Christi was well involved in all of the processes above alongside her brother.
To say that the two youngest Depp siblings are close would be an understatement. Christi has stood by Johnny Depp through thick and thin, personally and professionally. There is no price tag for the support, love, and loyalty they have shown to each other through the years.