Jennifer Landon has eight siblings and they are Leslie Landon, Michael Landon, Mark Landon, Christopher Landon, Sean Matthew Landon, Shawna Landon, Cheryl Ann Pontrelli Landon, and Josh Fraser Landon.
The actress was born on August 29, 1983, and is famously known for her role with the character Teeter in Yellowstone of Paramount Network TV. Jennifer Landon's siblings are a product of Michael Landon, the famous American actor's marriage to three different women. Here are all of Jennifer Landon's siblings, including what they are into and their age.
How Many Siblings Does Jennifer Landon Have?
Jennifer Landon has one direct sibling from her parents and seven half-siblings, which comprise four half-brothers and three half-sisters. Her siblings are from her father's three marriages.
A Complete List of Jennifer Landon's Siblings:
Leslie Landon
Michael Landon
Mark Landon
Christopher Landon
Sean Matthew Landon
Shawna Landon
Cheryl Ann Pontrelli Landon
Josh Fraser Landon.
How Many Brothers Does Jennifer Landon Have?
The actress has five brothers, which comprises one direct brother, two half-brothers, and two adopted brothers. Whether in the entertainment world or elsewhere, the entire Landon family has made significant strides. Therefore, let's shine a light on the brothers of the American actress.
1. Mark Landon
Date of Birth: October 1, 1948
Date of Death: May 11, 2009
Occupation: Actor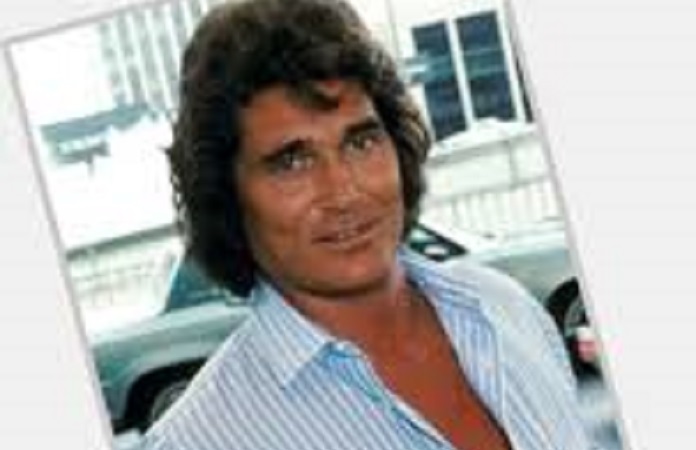 Mark Fraser Landon was born on October 1, 1948, and was adopted by Michael Landon on February 11, 1960. Dodie Levy-Fraser, Michael Landon's first wife, had him in her previous marriage before she got married to her husband. During his lifetime, he took up an acting career and made several appearances in movies.
Mark is known for the 1991 CBS television movie titled Us. The movie was written and directed by Michael Landon and aired a few months before his father's death in 1991. He also featured in the 1997 movie titled Goodbye America, in which he took the role of a Navy SEAL.
Mark Landon is shown to be 35 years older than his sister, Jennifer Landon. The actress was 24 years old when her adoptive brother Mark died in his West Hollywood home in the 1300 block of North Sweetzer Avenue. He was buried at Hillside Memorial Cemetery in Culver City, California. During his lifetime, Mark maintained a smooth relationship with his siblings, including Jennifer Landon.
2. Josh Fraser Landon
Date of Birth: February 11, 1960
Age: 63 years old
Josh Fraser Landon is one of the adopted brothers of Jennifer Landon, born on February 11, 1960. He was the direct brother to Mark Landon and was from Dodie Levy Fraser's previous marriage. He was adopted by Michael Landon, along with his brother Mark. The actor's son is currently 63 years old and is still single and proud of his single status.
He is 23 years older than his sister, Jennifer Landon. Likewise, considering his relationship with his sister, Josh is seen to have a good relationship with her, likewise with all his siblings. Being one of the sons of the legendary actor, he was expected to find a place in showbiz. Rather, he decided to maintain a low profile, as most of his personal information remains out of the public's knowledge.
3. Michael Graham Landon Jr.
Date of Birth: June 20, 1964
Age: 59 years old
Occupation: Actor, Writer, Movie Director, Producer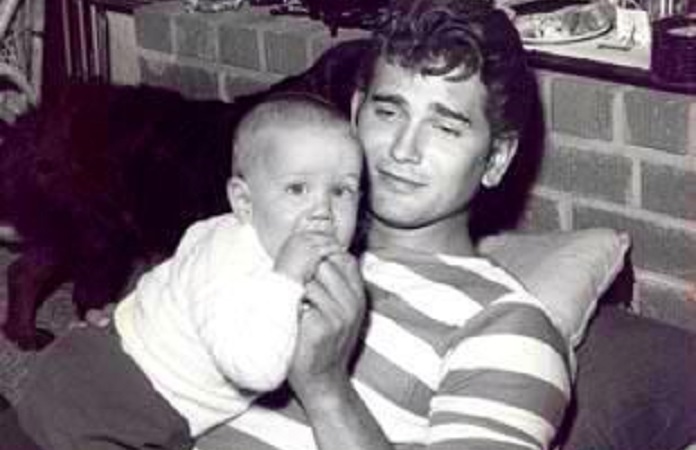 Michael Landon Jr. is one of Jennifer Landon's half-brothers who was born on June 20, 1964, in Encino, California, U.S. He is the first biological child of Jennifer's father, whom he had with Marjorie Lynn Noe, his second wife. Just like his father, Michael Graham is also known to be an entertainer. He has made a significant mark for himself in the movie industry as an actor, producer, director, and writer.
The actor made his movie debut in 1977 titled Little House on the Prairie, where he took the role of Jim in The Election episode. He has made six movie appearances, with the last being in an episode of the 1995 TV series Bonanza, titled Under Attack. As a director, he made his directing debut in 1991 in the movie Michael Landon: Memories with Laughter and Love.
Currently, as a director, he has his credit on thirteen movies and counting, as he is still active in the field. Michael Landon Jr. also made significant marks in writing, which was well received in the 1993 TV series Bonanza: The Return. He is also active as a producer, and his work is evident in Love Comes Softly, The Last Sin Eater, and many more.
He is 19 years older than his sister, Jennifer Landon, and they are seen to have a good relationship. They both took after their father and strove to keep the name Landon going on in showbiz. The actor got married to Sharee Gregory in 1987, and the union has welcomed three children.
4. Christopher Landon
Date of Birth: February 27, 1975
Age: 48 years old
Occupation: Screenwriter, Director, Producer
Christopher Beau Landon was born on February 27, 1975, in Los Angeles, California, the United States. He is the half-sibling of the American actress Jennifer Landon, born to her father by his second wife, Marjorie Lynn Noe, and a direct brother to Michael Graham Landon Jr. Christopher joined showbiz and placed his focus on screenwriting, movie production, and movie directing, unlike his father, who took acting roles.
He made his debut in screenwriting with the 2007 thriller Disturbia and has about 17 credits as a screenwriter. Christopher wrote and produced the movie titled Boys Life 3 in 2000 and has produced many more movies. The producer made his directing debut in 2010 with Burning Palms and is also credited for writing and producing the same movie.
The 2017 Happy Death Day stands as the only movie he directed that was written and produced by others. Christopher Landon is seen to be 8 years older than his celebrity sister. The screenwriter is seen as someone who maintains a good family relationship, as he has a good relationship with his sister Jennifer and the other siblings. Despite being close to his sister, he has yet to feature her in any of his movies.
One of the notable facts about Christopher Landon is that he is gay. He disclosed his sexuality in 1999, stating that his peers in high school tagged him as a faggot. This brought about lots of discrimination from his peers in his high school days, but it did not deter him from achieving his goals. He is in a relationship with Cody Morris, and they have welcomed a child together.
5. Sean Matthew Landon
Date of Birth: June 1986
Age: 37 years old
Occupation: Real Estate Agent
Sean Matthew Landon, born in June of 1986, is one of Jennifer's direct siblings, with whom she shares the same parents. He was born to Jennifer's father by his third wife and the actress' mother, Cindy Clerico Landon. Sean was raised in Malibu, California, the United States of America, alongside his siblings under the loving care of their parents in their small house in Prairie.
At the death of his father, Michael Landon, in 1991, Sean Matthew Landon was 4 years and a few months old. Sean decided to pursue a career that is totally outside acting, regardless of the fact that his family is rooted in showbiz. He took up a career in real estate and built a strong reputation on it. Currently, he owns a real estate company known as Sean Landon Estate.
The realtor is 3 years younger than his sister, Jennifer Landon. Sean is one with a very close family regards. Though not much is known about his relationship with his other siblings, it is believed that he keeps a good relationship with them.
Meet Jennifer Landon's Female Siblings
Jennifer Landon has three sisters, which are all from her father's marriage to Marjorie Lynn Neo. Below is all that you need to know about Jennifer Landon's half-sisters:
1. Cheryl Ann Pontrelli
Date of Birth: June 1953
Age: 71 years old
Cheryl Ann Pontrelli is one of Jennifer Landon's half-sisters, born in June 1953. She is the first child of Marjorie Lynn Neo and a direct older sister to Michael Graham Landon Jr. and Christopher Landon. Cheryl, unlike her father and other siblings who are much in the entertainment industry, has decided to live a life away from the spotlight.
Being a personality with a high private profile, it is difficult to ascertain most of her personal information. Cheryl Ann is 30 years older than her celebrity sister, Jennifer Landon. She is also 4 years older than Jennifer Landon's mother, Cindy, who is currently 66 years old.
Cheryl is seen to maintain a good family relationship with her celebrity sister and the rest of the family, irrespective of the huge age gap that exists between them. This is, however, based on the fact that there has not been any public controversy between the two siblings or any of the family members. Though Cheryl Ann's career path remains unknown, it is certain that she took a career path away from entertainment.
She decided to grow herself on a different career like some of her other siblings who are successful in other careers which are not related to acting. The only time Cheryl Landon came open to the public was when she expressed her notions about her parent's 17-year-long marriage. She stated that her father, Michael Landon, suddenly started acting strangely and was caught up in a life of deceit and lies.
Ann Landon also stated that she stands to dispute her father's claim of not having a failed marriage. In addition, she revealed that after their divorce, she couldn't see them as happy parents for a long time. According to available reports, Cheryl got the best of her father, just like her other siblings.
When she was 19, she was caught up in drug abuse, taking excess doses of different drug combinations that almost took her life. All through her recovery from addiction, her doting father was right beside her. She was a lone survivor of an accident when she was barely 20 years old, almost after surviving her drug addiction.
The accident took the lives of three other people involved, leaving Cheryl in a very critical condition, which almost took her life. According to reports, she opened up in recognition of her father's support for her. She revealed that he was right beside her for a month, even after the doctors had given up on her survival.
2. Leslie Landon
Date of Birth: October 11, 1962
Age: 61 years old
Occupation: Clinical Psychologist, Actress
Leslie Ann Landon Matthews was born on October 11, 1962, in Los Angeles, California, the United States of America. She was born to Jennifer's father by his second wife. She is the direct younger sister of Cheryl Landon and the actress's half-sister.
Like her father and other family members in the entertainment industry, she appeared in Little House on the Prairie from 1975 to 1984. She also took a role as Kate Jones in the 1982 TV series Father Murphy in the episode titled The Dream Day. Her acting career was short-lived as she went back to her academics. Leslie Landon Matthews, however, passed the family acting skills to her eldest daughter, Rachael Matthews.
Leslie, however, decided to focus on building her academic profile by pursuing a BA and an MA in clinical psychology from Pepperdine University. She furthered her education by acquiring a Ph.D. in Marriage and Family Therapy from the California Graduate Institute. Thereafter, she focused her career more on clinical psychology and has not been seen taking up any movie roles. Leslie got married to Brian Matthews in 1990, and the union welcomed four children.
Leslie Ann is 21 years older than Jennifer Landon. Not much is known about her relationship with her half-sister or with the other members of the family. It is, however, assumed that she shares a good relationship with her and the rest of the family. This is so as there has been no public information about any scandal between them so far.
3. Shawna Landon
Date of Birth: December 4, 1971
Age: 51 years old
Occupation: Actress
Shawn Landon was born on December 4, 1971, in Los Angeles, California, the United States of America. She is one of Jennifer Landon's half-siblings, born to her father by his second wife. Shawn attended Beverly Hills High School in California and further got her university first degree from Loyola Marymount University, Los Angeles. She majored in psychology at the university.
Shawn followed the family's dominating tradition and took a short stint in the entertainment industry as an actress. The actress was featured in some roles in her father's movies and documentaries. She was notable for her role in the TV series Little House on the Prairie. Though she has appeared in some movies, she didn't take up acting as a career.
She is a real estate agent and is seen to be attaining great heights in the field. Apart from her career as a real estate agent, she has worked in various sectors and is a volunteer for non-profit organizations like Beach Life Festival. The real estate agent is currently living in Redondo Beach with her two daughters.
Shawn Landon is 12 years older than her half-sister, Jennifer Landon. Their relationship with each other can not be ascertained, but so far, there is no record of any controversy between them.